Home Affairs Minister Malusi Gigaba will be in the hot seat in Parliament on Thursday as he faces the gruelling scrutiny of his colleagues in the portfolio committee on home affairs for his role in the controversy surrounding the Gupta family's citizenship.
Under Gigaba and former home affairs director-general Mkuseli Apleni's leadership, it is alleged that members of the Gupta family and their associates received expedited visas as they travelled through South Africa, India and Dubai. Details of these allegations first emerged in June 2017 in the #GuptaLeaks emails.
Gupta lieutenant and former Sahara chief executive Ashu Chawla had two contacts in Gigaba's department who became essential members of the Guptas' network within government spheres.
In the emails, Gigaba was implicated in assigning two of his officials to posts in New Delhi and Mumbai, even though there was allegedly no vacancy that needed to be filled. During testimony in Parliament on Wednesday, Rudie Heyneke from the Organisation Undoing Tax Abuse told the portfolio committee that these deployments had cost taxpayers and the home affairs department R1.1-million per annum.
Major Kobese appeared to be the Guptas' inside man in the home affairs foreign office, where he served as director. He received requests and instructions from Chawla via email, which he dutifully ensured were attended to by his staff. If his staff did not respond quickly enough to Chawla's requests, he would admonish them.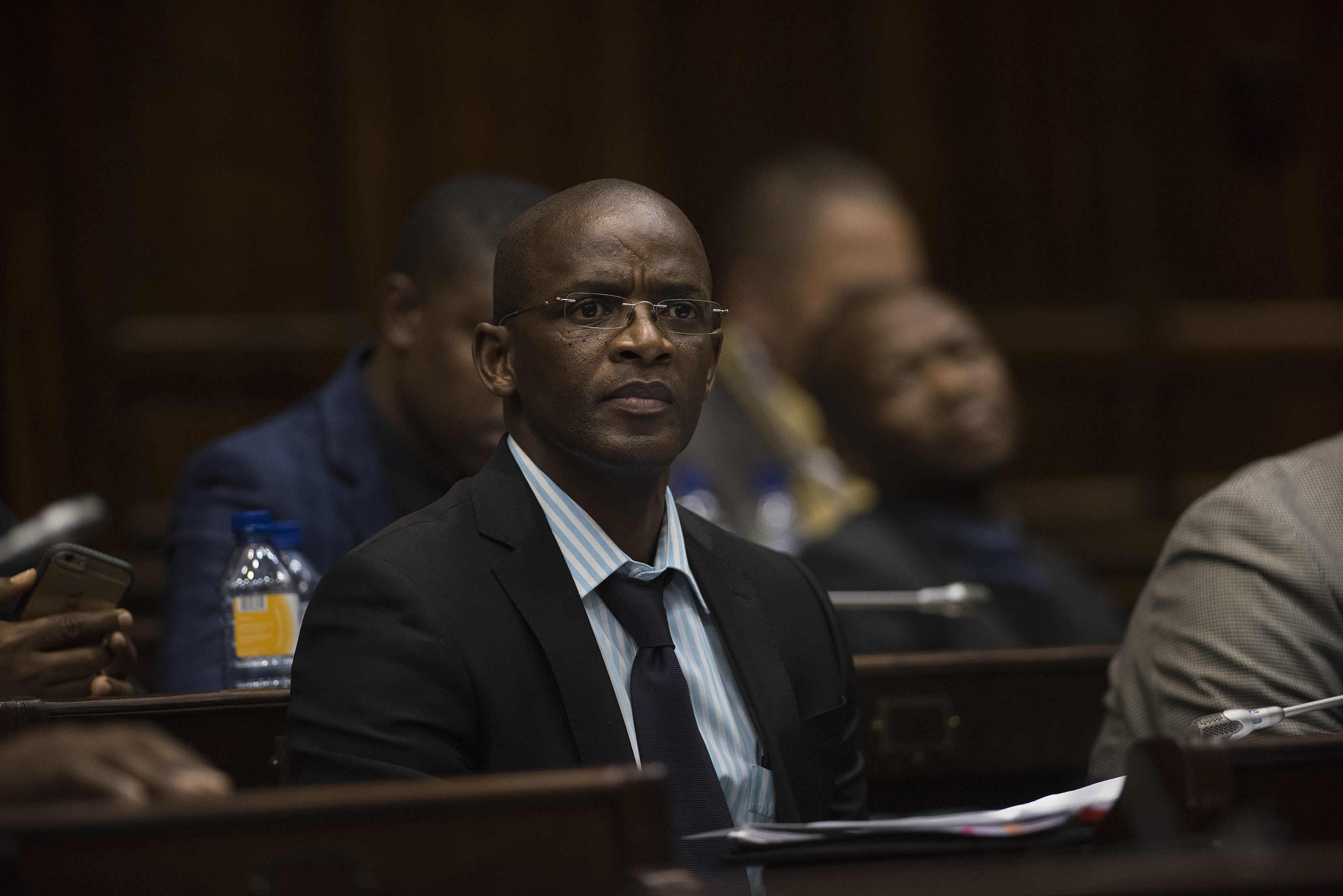 Major Kobese. (David Harrison/M&G)
Gideon Christians would also prove to be a valuable asset to the Gupta machine. He, along with a colleague known as "Ms Munyadziwa" in the emails, was deployed to the Indian offices by Gigaba, with some participation from Kobese.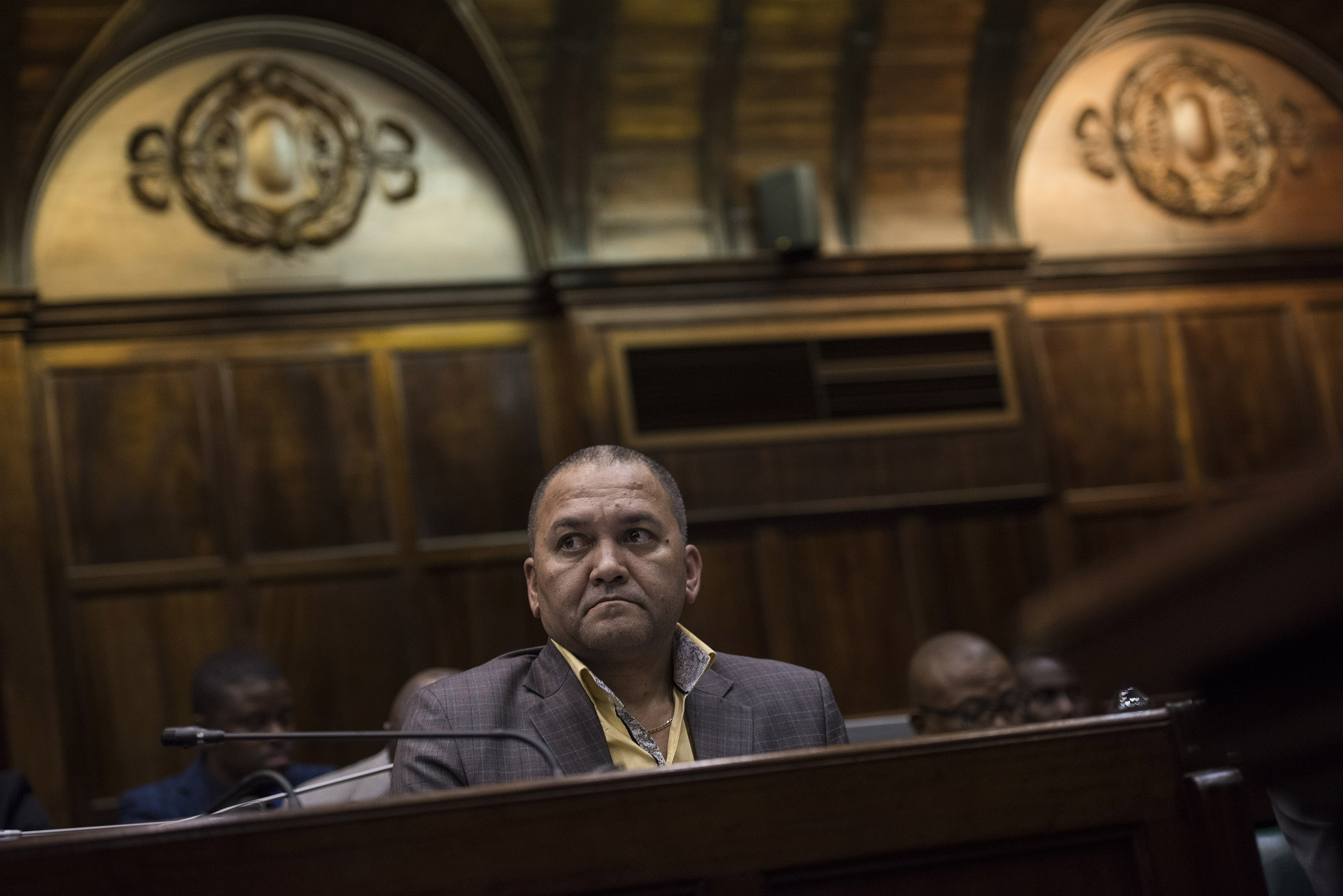 Gideon Christians. (David Harrison/M&G)
In 2014, the Guptas allegedly paid for visas for Christians' family to go on a trip to Dubai. Heyneke described the relationship as a possible "quid pro quo" affair where Christians would provide "continued support" to Chawla in exchange for "rewards". Christians is alleged to have assisted Chawla in obtaining visas for Gupta associates.
Gigaba is also alleged, in the #GuptaLeaks, to have granted citizenship to some Gupta family members through unduly waiving a residency requirement. The minister has denied wrongdoing on his part in the Gupta naturalisation process.
Apleni, meanwhile, has been accused of helping to facilitate a number of controversies that have been linked to the Gupta family. The former home affairs director-general resigned last year, just as Parliament began investigating the Gupta naturalisation process.
Democratic Alliance MP Haniff Hoosen took a firm stance on Apleni's role in the saga.
"Apleni is right to resign. During his nearly 10-year tenure, he presided over a litany of disasters such as granting several members of the Gupta family citizenship and compromised national security when the Gupta wedding guests landed at the Waterkloof Air Force Base in 2013, among others," Hoosen said at the time.
Hoosen, who has been vocal in his criticism of Gigaba and the Guptas, is now relishing the chance to grill both on Thursday.
"For far too long Gigaba and Apleni have enjoyed political protection and dodged accountability for their role in this saga," Hoosen said on Wednesday.
"Both Gigaba and Apleni have shown that they have no regard for the law and have been complicit in allegedly selling our country to the highest bidder, for their own personal gain."