Black Africans have been playing cricket with style, flair and success since it was first introduced to the continent but it is only now that isiXhosa cricket terms have been officially accepted.
Last month a booklet of cricket laws and terms in isiXhosa was presented to Cricket South Africa (CSA) board member Beresford Williams.
The peculiar names given to fielding positions and deliveries in English have added texture to cricket, perhaps at the expense of making the game appear aloof. This has not been innocent of race. The cultivated decorum of traditional red-ball cricket matches was made to fit snugly within the lily-white aspirations of colonialism as it spread across the British Empire, preaching civilisation while brutally enforcing obedience.
This explains why French, Spanish and even Danish were recognised as global languages of the game ahead of isiXhosa, even though cricket was established among all these peoples at about the same time, in the mid to late 1800s.
The official development of isiXhosa terms for cricket means, practically, that "Kunjani!" is now recognised as an official appeal for a wicket. Politically, this recognition of the isiXhosa terms offers an opportunity to deepen transformation in South African cricket.
The history of Xhosa people in South Africa is intertwined with the game. But for many years the record of the culture's cricketing history was buried under the accumulation of contempt that has silenced black history until the present.
Scorecards and match reports of games played among black cricketers have been retracted from public consciousness and history books, creating the belief that cricket did not find favour among black Africans. In fact, as the scorecards show, the opposite is true. Black Africans have played and enjoyed the game ever since it was first introduced to the continent.
The recovery of this evidence disrupts the public perception of excellence in cricket being the exclusive historical preserve of white men.
Colonial-era newspapers regularly recorded matches played in both white and black cricket competitions, but the coverage of black cricket disappeared over time and, with it, traces of a proud tradition of cricket among people of colour.
Thankfully, this history is exquisitely preserved in cricket historian Andre Odendaal's book, The Story of an African Game, published in 2003.
"There's something absolutely heroic about the human spirit in this story, about how people adopted this game, gave it an African character and persisted with it," Odendaal said in a recent interview.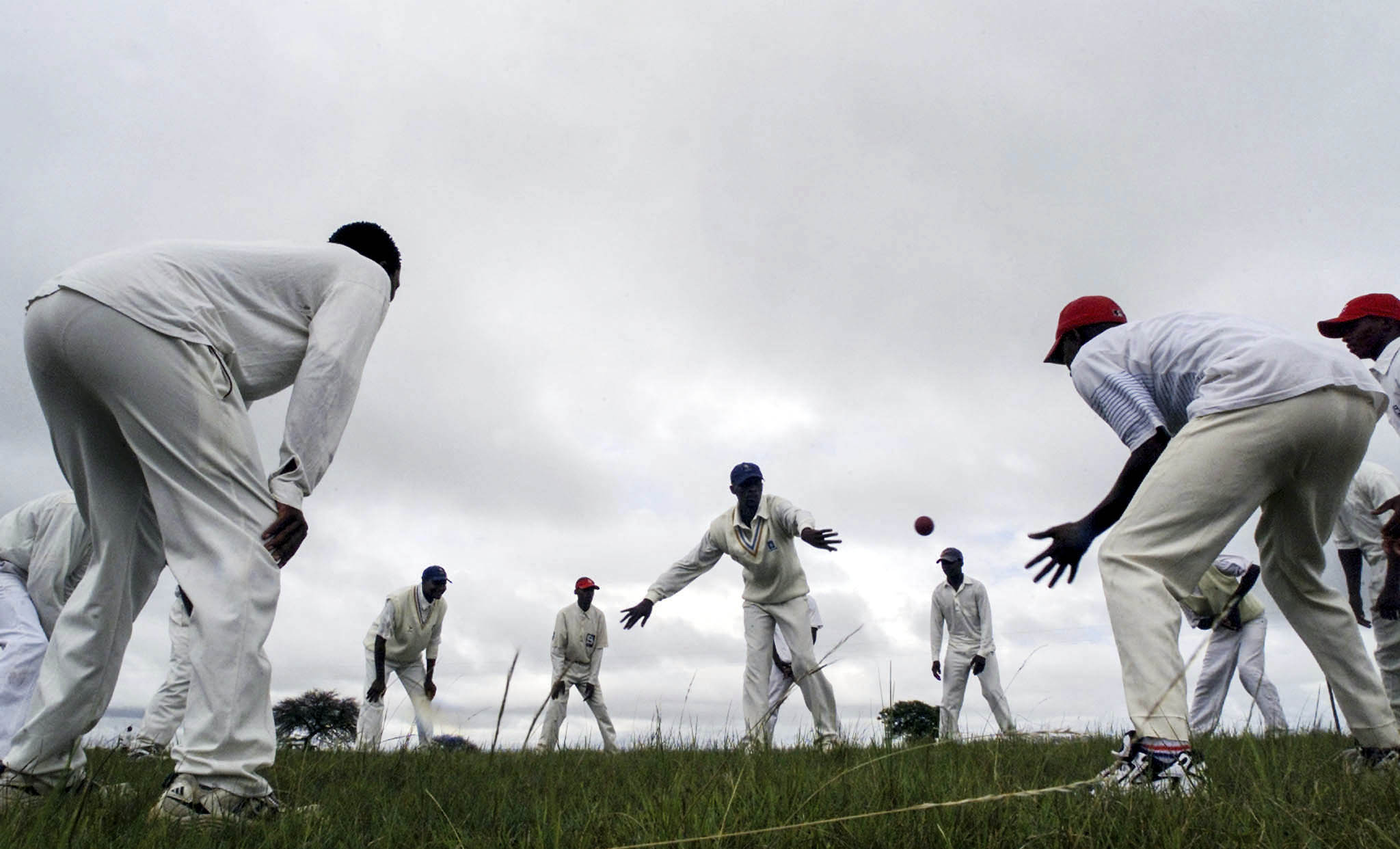 Members of the Fight Again village cricket team (above) train in the Eastern Cape.Tournaments such as 'Amacal' egusha' (half a sheep) have been played since the 1920s between villages, and children (below) also love the game. (Reuters/Mike Hutchings)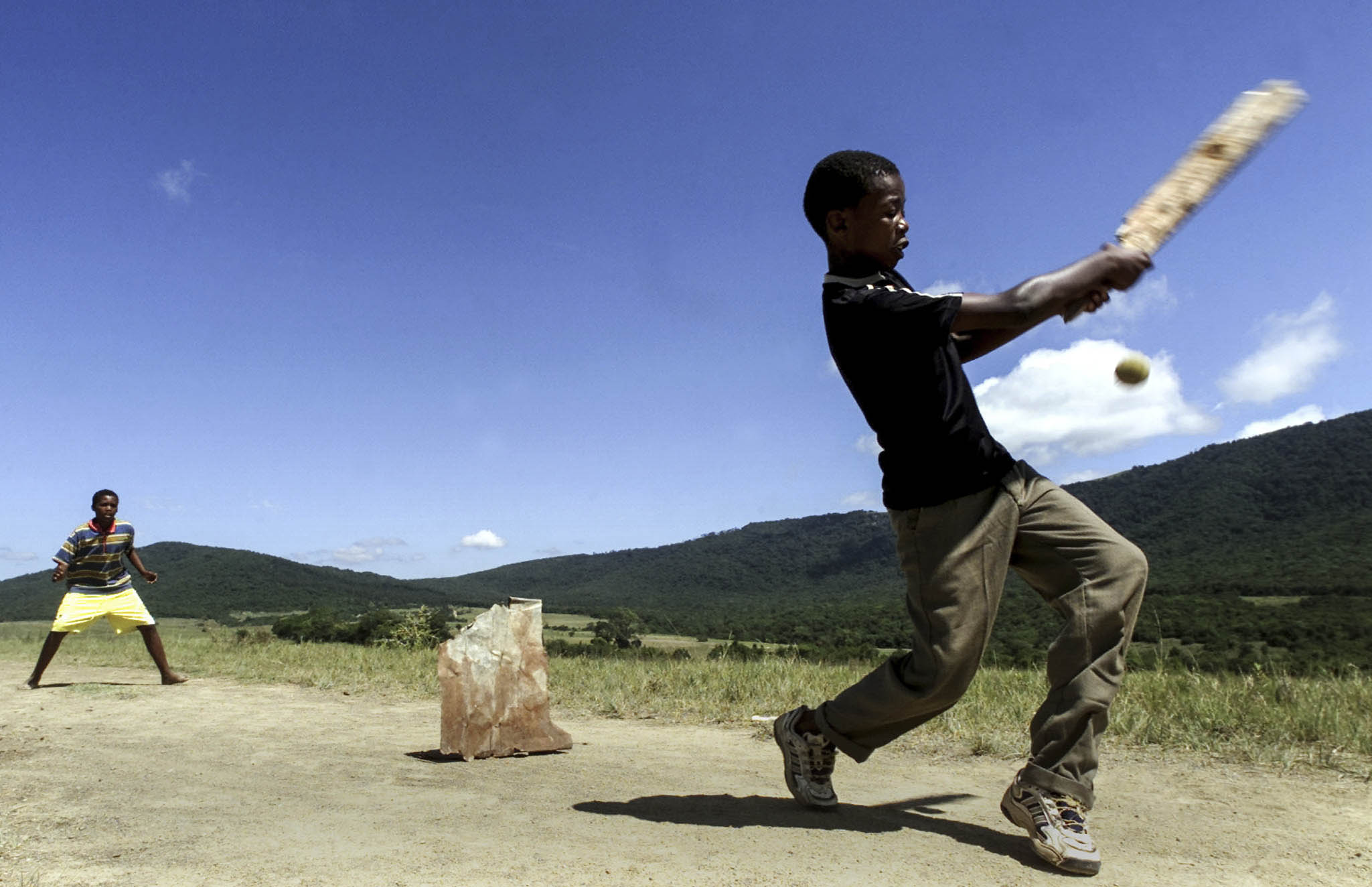 It was while doing research for his master's on African politics of the 19th and 20th centuries that Odendaal stumbled upon a precious archive at the Centre for the Book in Cape Town. It included a copy of Imvo Zabantsundu, an independent isiXhosa newspaper, dated November 4 1884, which carried an editorial in English on local cricket. Further digging yielded hundreds of scorecards.
Cricket had spread through the mission schools in Eastern Cape, one of the points of origin of black cricket. One of the figures in the early years of black cricket is Nathaniel Cyril Umhalla.
While his father, Chief Mhala, was imprisoned on Robben Island, Umhalla was enrolled at a mission school in Zonnebloem, Cape Town, in the 1850s to "civilise" and "assimilate" him into the colonial system. Umhalla played in Zonnebloem's cricket teams before going to England to study further.
When he returned to South Africa, he played for an ex-Zonnebloem pupils' team against a white club from Queenstown. That match was duly recorded in the Queenstown Free Press, which revealed that the former pupils gave a good account of themselves.
Another figure in the pantheon of Xhosa cricket history is Eric Majola — father of Khaya and Gerald — and a sporting legend in both rugby and cricket in the 1950s and 1960s. Majola gained national colours in both sporting codes.
Khaya Majola was also an important cricketer, as well as a pivotal cricket administrator in the early days of unification and the United Cricket Board. He played first-class cricket for 17 years in the 1970s and 1980s and was one of three all-rounders to score more than 2 00 runs and take 200 wickets in two decades.
Gerald Majola also attained national colours under the South African Cricket Board, and later ascended to the position of chief executive of Cricket South Africa (CSA) before he was sacked in disgrace following a bonus scandal involving the Indian Premier League.
During a portfolio committee on sport and recreation meeting in Parliament in March last year, former CSA vice-president Thabang Moroe was asked to rate his organisation's progress on transformation. He gave it four out of 10. Now, as chief executive of CSA, Moroe has the responsibility of turning around that poor rating.
CSA's target for the number of black players in the national academy is 70%. Its target for provincial and franchise cricket is six black players per match team, with three of them being black Africans. It has a mini-cricket participation of more than 120 00.
In the 2017 meeting, Moroe said the problem with transformation was not only poor resources and facilities, but also limited participation. He pointed out that, in many areas where disadvantaged people live, fields and nets stood empty because no one was interested in cricket.
For Moroe and CSA the perception of cricket as a white sport has been felt in the cold and empty reception of the game in some parts of the country. Cricketing language traditionally isolated it from audiences for whom English is not even a second language.
Progress in transformation is evident, but slow. Cricket has been exclusionary for decades, and nowhere is this more exaggerated than in the commentary and reporting of the game in isiXhosa.
"In Xhosa we say 'uphantsi kwempumulo' for silly point, meaning 'under the nose'," said the legendary Peter Bacela, who came out of retirement after 12 years to join SuperSport's isiXhosa commentary team in 2013.
Bacela has commentated on cricket for nearly 40 years and was consulted on the development of isiXhosa laws of cricket.
A maiden over is referred to as "abenzanga zi-runs kule" (no runs scored in the over), a yorker is "yibhola esezinzwaneni" (ball pitching on the toes) and "iqanda" or "idada" translates to "nought". Short-leg is "usemsileni wenkomo", which means "behind the cow's tail".
Odendaal says: "It's that richness that must become part of the fabric of a united South Africa's future if we want to win the World Cup.
"That kind of resilience, that kind of love, if it's not recognised, if it's not part of a new culture, if it's not woven into our new culture, we're never going to be a team that's united and draw on all the strength we have to get to that pinnacle that evades us."
Retelling the corrected narrative of black cricket in South Africa, armed with the recently unearthed old evidence and undisputed facts about black heroes such as Umhalla and the Majolas is the new task that awaits the CSA.
This article was first published on newframe.com