The much-anticipated inaugural non-stop flight between London and Durban by British Airways landed early this morning at King Shaka International Airport. The flight ushers in a new direct air service, which will be operated three times a week with the latest fleet at British Airways, the Boeing 787-8 Dreamliner.
At the welcoming ceremony held at King Shaka, Sihle Zikalala, KwaZulu-Natal MEC for economic development, tourism and environmental affairs, remarked: "We are here to celebrate the launch of British Airways flight between Durban and London. It is important that we continually remind ourselves of the central role that air services play in stimulating economic development. New international and regional air routes open up new opportunities across a full spectrum of sectors including tourism and leisure, business and commercial, cargo and manufacturing. It is no coincidence that the fastest growing and most sustainable local economies across the world are served by airports with wide-reaching regional and international networks."
As it stands, there are 100 000 passengers who travel between Durban and the United Kingdom every year; the new route will tap directly into this demand.
Phindile Makwakwa, acting chief executive of Tourism KZN, said: "British Airways has already indicated that inward-bound forward bookings are looking extremely good and this has been welcomed by the local tourism and business sector, which is predicting a boom this holiday season.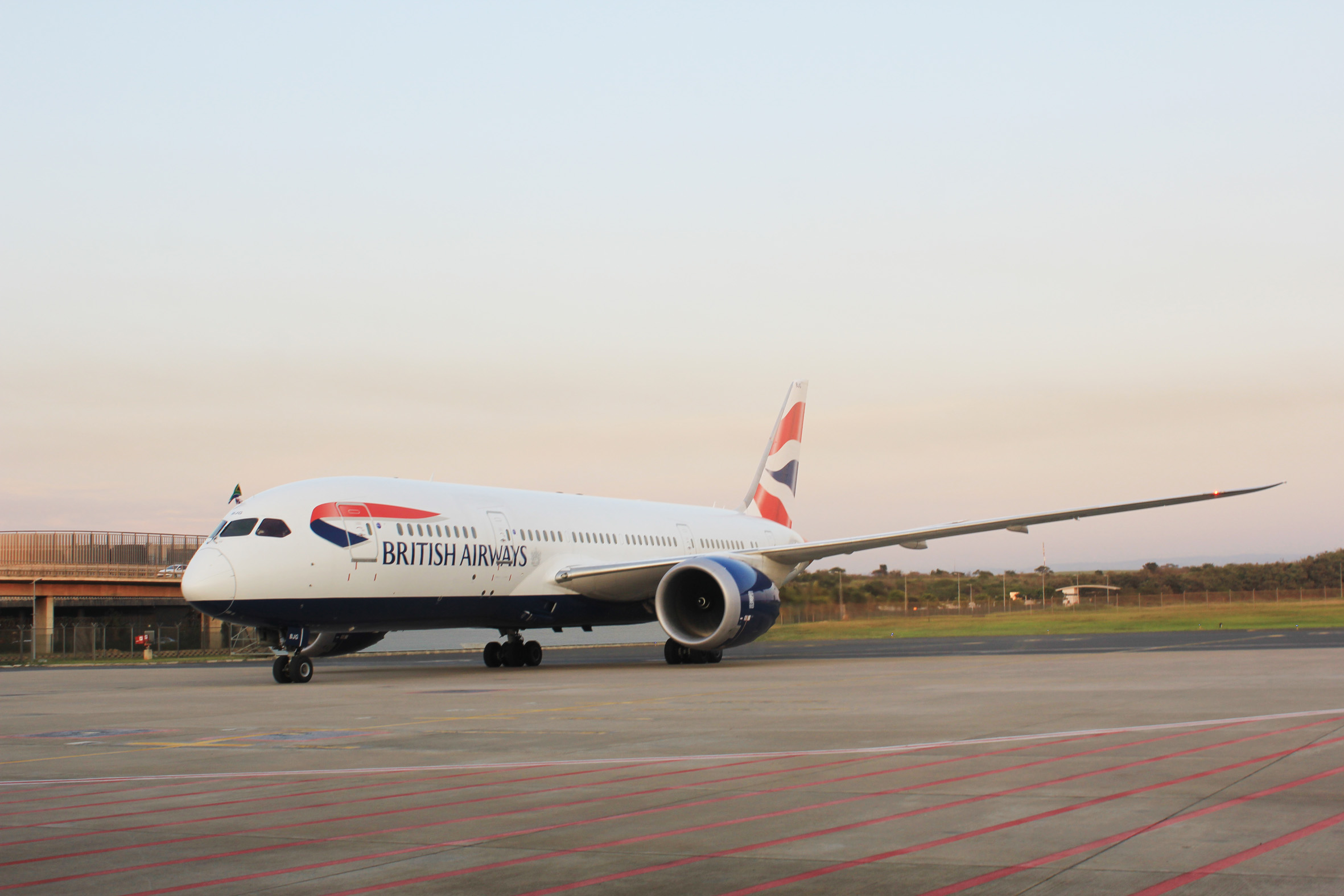 "The impact of the introduction of new air services has already delivered dividends for the people of the province of KwaZulu-Natal, but at the same time, the growth of the international passenger market in KwaZulu-Natal indicates to us that there is still a largely untapped and growing market within the province."
Hamish Erskine, chief executive of Dube TradePort Corporation, commented: "We see air connectivity as the catalyst to opening up new markets from both a passenger side and the movement of goods, which is critical to growing tourism and economic development in the region. There has been a concerted effort to grow air services into Durban; an intergovernmental structure comprising Airports Company South Africa, the department of economic development, tourism and environmental affairs, Dube TradePort Corporation, Tourism KwaZulu-Natal, Trade and Investment KwaZulu-Natal, KwaZulu-Natal department of transport and the municipalities of eThekwini and Ilembe has been established to co-ordinate and promote international air services into King Shaka International Airport, under the umbrella of Durban Direct."
Terence Delomoney, general manager of King Shaka, said: "King Shaka International Airport is a strategic member of the air access partnership with Durban Direct, KwaZulu-Natal's route development committee, which has enabled the province to significantly expand its tourism, business, and trade offers.
"The arrival of British Airways for the Durban-to-London route will make an important contribution not only to growing passenger numbers but also to enhancing the international status of King Shaka International Airport as a hub for economic growth in the region. Our passenger numbers have risen steadily in recent years, with an average increase of 8% a year over the last three years. King Shaka International Airport handled 5.6-million passengers during the 2017/2019 financial year, and we are forecasting that we will handle 5.9-million passengers by the end of the current financial year; we are confident that we will see more growth in the coming years.
"As the city of Durban, we wish to extend a warm welcome to British Airways, as they launch their inaugural flight connecting Durban directly to London. This new route will enhance our global connectivity, further driving growth in our tourism sector, by stimulating demand for our tourism product offering, and creating new opportunities to expand our tourism offerings for local operators.
Zanele Gumede, eThekwini mayor, said: "Research has shown us that there is an emerging trend of travelers from the UK and the US markets, who tend to look for authentic travel experience when travelling abroad, seeking out experiences that will allow them to interact with people leading their daily lives. This is a huge opportunity for aspiring entrepreneurs and tour operators, to provide this market with a growing inventory of new experiences, within and around our city, such as exploring our rich heritage trails, creating new experiences around township tours and city walks, in addition to letting visitors enjoy our warm beaches and cosmopolitan lifestyle in the city.
"This is an exciting time for the region as a whole; there is a strong positive sentiment from the business sector for the new direct flight between Durban and London."

Nathi Nkomzwayo, chief executive of Enterprise iLembe, said: "Chief among our goals as Enterprise iLembe is driving the economic development in the North Coast; we see the introduction of the new British Airways flight as playing a major role in that effort going forward. As we work with the private sector to generate new opportunities for development throughout the region, investment attraction will increasingly become a bigger part of our focus area, and having direct air access to one of the worlds strongest financial centers — London — will ensure the ease of doing business for us in the region and for those in the private sector; it will be critical in leading that investment drive."
Neville Matjie, chief executive for Trade and Investment KwaZulu-Natal, said that he is confident that the launch of more direct international flights will inject a lucrative boost for foreign direct investment for the province. "Our passionate quest is to continue to attract investments from the United Kingdom into the province and also to encourage our companies to invest in the United Kingdom. We would like to assure the business community that KwaZulu-Natal is a safe haven for businesses to thrive and we are ready to provide headquarters for any business looking forward to expanding its operations."