Hosted by the national department of tourism and spearheaded by South African Tourism, the Lilizela Awards are aimed at celebrating creativity, professionalism and excellent service provision in the growing South African travel and tourism sectors. The South African tourism market is hailed as a growing industry with the capacity to create employment in the current jobless climate, a fact that's not surprising when one considers the various natural offerings the country has to offer. South Africa boasts some of the most ancient and beautiful forests, clean beaches, a large variety of wildlife and plants, quaint little towns with unique offerings, rich cultural activities in the cities, vast swathes of bush for those seeking respite from the city and some of the oldest mountains in the world — the Magaliesberg mountain range is 100 times older than the Himalayas and home to some of the earliest known evidence of human evolution.
With this generosity of vast offerings that South Africa has to offer to locals and international visitors alike, the Lilizela Awards is crucial in recognising tourism businesses that are making exploring the country worthwhile and memorable. The more these businesses offer great value for money with services rendered, friendly locals, unique, fun and enjoyable activities, the more tourists are likely to return and keep spending their money, thus contributing to the economy, helping to sustain businesses and create jobs.
During September, which has been dubbed "Tourism Month", provinces held their regional Lilizela Awards where the services providers in those regions were recognised for their contributions and services within the tourism sector. The regional celebrations and awards coincided with the Mandela Centenary that saw a wave of celebration and campaigns across the country, aimed at promoting more local travel. One of these campaigns was Travel Week, which was introduced on August 16 this year. It saw South African Tourism partnering with a variety of local service providers to offer great travel deals during Travel Week. Among other things, this campaign indicated the service providers' enthusiasm to promote local travel.
The competition for recognition within the different provinces is pretty tough; many establishments have been putting their best foot forward to stand out in the industry. For example, out of 1 385 entries, KwaZulu-Natal only honoured 33 establishments. The National Lilizela Awards honoured winners from the nine provinces across a variety of categories, including Visitor Experience of the Year, Tour Operators, Tour Guides, Accommodation, Meetings, Exhibitions, Special Events, the Emerging Tourism Entrepreneur award and others. Accommodation establishments that are considered for the awards must have been graded with the Tourism Grading Council of South African to ensure that global standards are met.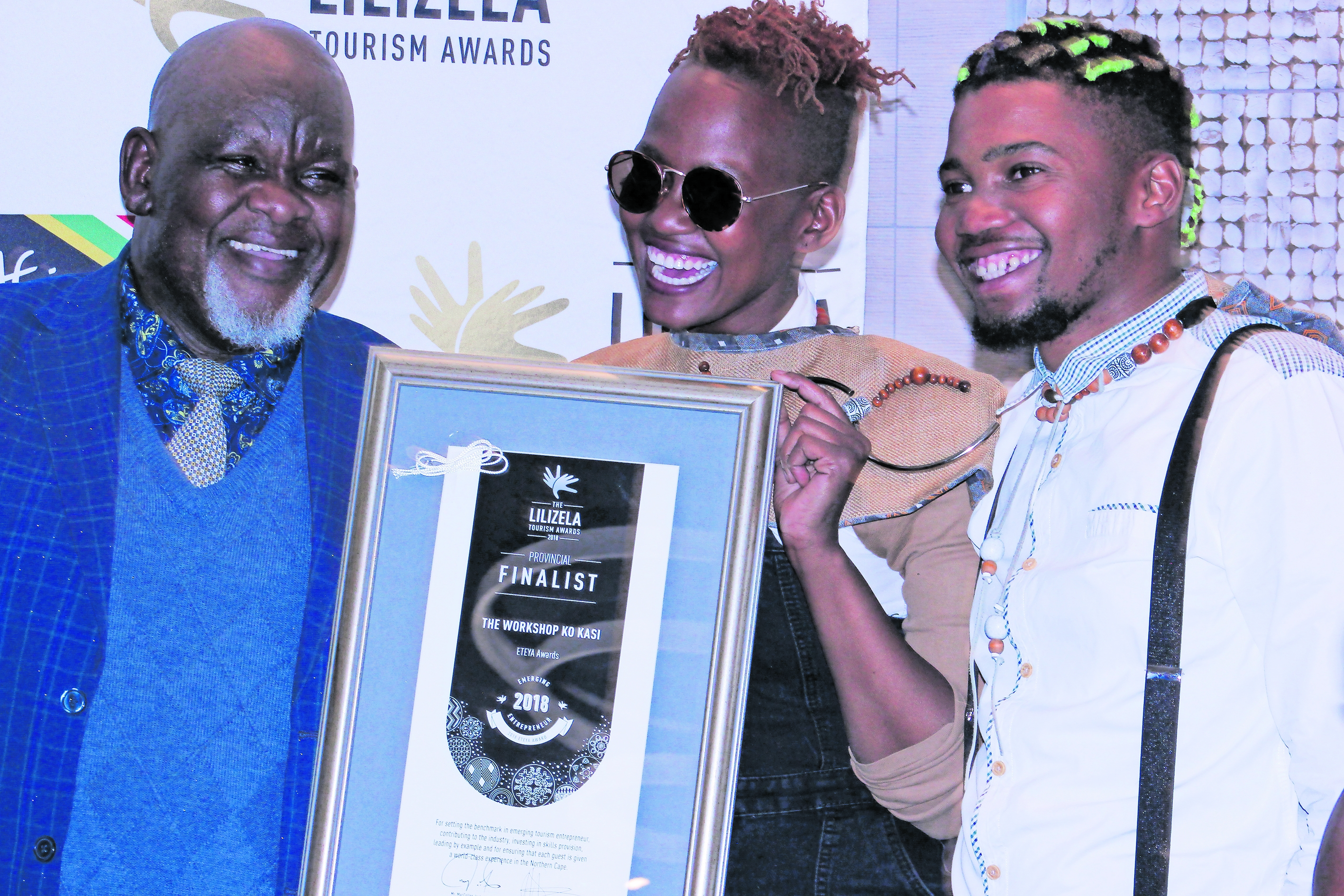 Established in 2011, the awards have a heavy focus on small, medium and micro enterprises (SMMEs) and have been especially dedicated to celebrating and giving recognition to growing black-owned businesses. The Emerging Entrepreneur Award is awarded to a black-owned business that's been operating for more than a year and less than 10 years; it is the department's goal to promote Broad-Based Black Economic Empowerment (BBBEE) in the sector.
Khosi Tyobeka, who won the MEC Special Award in North West and is a finalist for the Emerging Tourism Entrepreneur Award, says that people are starting to recognise that young black women can run businesses successfully, that they can contribute positively to the industry and change things. "I have found that the industry is increasingly trusting and becoming more open to working with black female entrepreneurs. For an upcoming entrepreneur like me, this is very encouraging and awards like the Lilizela Awards are useful in establishing trust in small businesses within the industry."
Tyobeka owns Zimasa Travel, a 100% black female-owned travel management company that consults and offers expertise to people travelling within South Africa. Through Zimasa Travel, Tyobeka has provided corporate and leisure travel packages throughout South Africa for two years. She notes that the first year of establishing the business was quite challenging, as she spent a lot of money on marketing and getting the name out there, which meant she didn't make much money. But this was worthwhile, as she notes that in the second year she started seeing the benefits of their marketing; the brand started to pick up steam and generate revenue.
"I have always loved travelling," she notes. As a local travel enthusiast, Tyobeka saw the opportunity to start her travel business; she realised that people were always asking her for travel advice. "I had been offering these services to people for free until I eventually decided to offer these services in a formalised structure. I had identified a need for insights on local travel," she adds.
Having been all over the country, Tyobeka enjoys discovering places and recommending hidden gems to her clients. Her personal favourite destinations are Madikwe Safari Lodge in the North West and Tsitsikamma in the underrated Eastern Cape. "I love the safari experience that's offered at Madikwe and it's close to different communities, so you can still encounter locals and have those authentic encounters with people," she notes. "And I absolutely love Tsitsikamma in the Eastern Cape. The province is beautiful and offers both the beach and the bush, and for me Tsitsikamma is one of the best destinations."
Tyobeka notes that there are a lot of opportunities in the industry. There are businesses that have been offering services in the industry for a while, so to stand out, one needs to think strategically and work hard to prove one's position as a respectable peer in the industry. For her, the focus is largely on providing insights and travel management for South African destinations and to encourage leisure travel locally. "There is a lot of work to be done in terms of educating local leisure travellers. People are still not well educated about travelling locally. Bad planning is one of the biggest obstacles in local travelling. People think travelling is more expensive than it really is, and this is largely due to poor planning and lack of knowledge," she notes.
A highlight for her was exposing her business to the international market at the World Travel Market in London, where she got to interact with international businesses and began establishing an international clientele that's keen to explore South Africa. The most recent highlight is obviously the MEC Special Award given to her by the North West Municipality, which made her a finalist for the Lilizela Emerging Tourism Entrepreneur award.
Hosted this coming week at the Sandton Convention Centre, the line-up of winners from the different provinces seem to have gone up a notch from the precious year, another fact which comes as no surprise considering the competitive and constantly changing nature of the new players entering the field. The countdown has begun and winners such as Tyobeka from the different regions in various categories are waiting with bated breath to find out if they are "the best of the best".
In addition to the public voting, which constitutes 80% of the score, the final decisions will be made by a panel of 28 judges. The panel is made up of academics, business leaders, various service providers and people who have been involved in the travel and tourism industry in one way or another. This year there will also be a public participation award called the "We Do Tourism Award", which is to be given to an individual nominated by the public for having made South Africa more welcoming.
Having explored some of the best destinations throughout the country as a travel writer for the past two-and-a-half years, I've had the privilege of witnessing the majestic beauty that South Africa, with all its flaws, has to offer and remain eternally optimistic about its travel industry. I am even more excited to start thinking about my future travels and will be drawing from the list of service excellence winners to enjoy the beauty of our country, which is truly a gift that keeps on giving.