Alfred Yekatom, a former militia leader in the Central African Republic (CAR), was extradited to The Hague on Saturday to stand trial at the International Criminal Court for crimes committed in the former French colony in 2013 and 2014.
Conflict has raged in the Central African Republic for years. In October 2013, mainly Muslim Seleka rebels overthrew the government of President Francois Bozize, a Christian. In response, Christians, who account for about 80% of CAR's population, organised "anti-Balaka" vigilante units in reference to a type of machete.
Yekatom — a former army chief corporal also known as Colonel Rambo — led a southern faction of the anti-Balaka rebel group, which fought Seleka militias across the country. He stands accused of being responsible for the reported murder of civilians, torture, deportation and using child soldiers younger than 15 years in his anti-Balaka group between December 5 2013, and August 2014.
Yekatom is alleged to have controlled and commanded a large group of armed militiamen, was in direct control of a dozen checkpoints and collected unauthorised taxes from vehicles, trucks and boats.
"Yekatom has engaged in and provided support for acts that undermine the peace, stability and security of the Central African Republic, including acts that threaten transitional agreements, and that threaten the political transition process," according to an Interpol listing.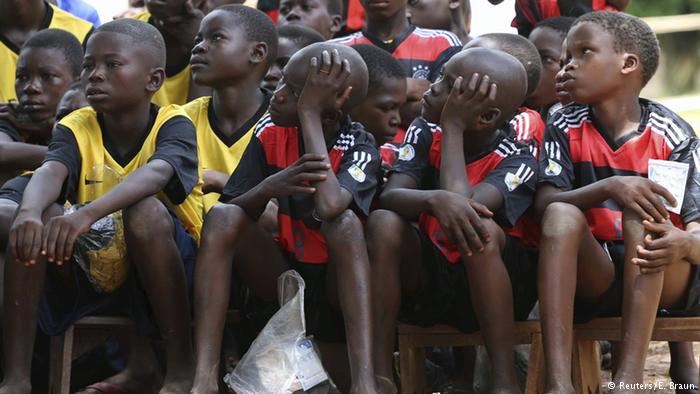 Former anti-Balaka child soldiers wait to be released in Bambari, Central African Republic, May 14 2015. (Emmanuel Braun/Reuters)
The International Federation for Human Rights welcomed Yekatom's transfer to ICC custody. The move "confirms the authorities' commitment to cooperate with the ICC when they are unable to pursue those most responsible for war crimes," said the federation's vice president, Drissa Traore.
The violence in the Central African Republic left thousands of people dead and hundreds of thousands more displaced. — DW