We all know that water stress is South Africa's problem and that in the next few decades we will reach a point where our water availability will be in a deficit — meaning our consumption is going to outstrip our water availability. Traditional and conventional interventions are necessary such as new dams, water reuse, efficiency etcetera. However, we should stop having a rear-view approach to solving our future challenges: now is the time to be radical. It is time to end the madness and introduce the Sanitation Transformative Initiative (Saniti) to the sanitation environment.
We use nearly half of our treated freshwater to move human waste away from settlements where sewerage networks have been installed. This is the where a great opportunity exists. Sanitia offers new solutions that utilise less or no water and are completely off the sewerage grid. This can effectively put back 40% to 50% of freshwater back into the system and eliminate all the downstream problems associated with conventional wastewater management.
Historical inequalities have resulted in large parts of the South African population having inadequate access to sanitation facilities and services. South Africa's vision 2030 goal is to provide universal access to piped water and access to hygienic toilets, thereby contributing to a healthy population and environment, which will ultimately lead to a stronger economy. South Africa has acted purposefully to attain this goal through government-sponsored programmes that aim to provide basic sanitation services to all, including poor and unserviced communities. Our national percentage of households with access to improved sanitation facilities rose from 62% in 2002 to 80% in 2015, reaffirming government's commitment to provide access to this basic human right. The journey has not been easy and we continue to have technical challenges.
Though significant progress has been made since the democratic dispensation from 1994, many new challenges have emerged, with a growing aspiration for better solutions. The binary model, of the gold standard in the form of a flush toilet versus a pit latrine, for rich and poor areas respectively, has not closed the gap but instead created a myriad of new operational challenges. Compounding this is the fact that South Africa is a water-scarce country and universal access to waterborne sanitation cannot be realised due to the prohibitive costs and the scarcity of water. The deeper problem is that there is no sanitation market, especially for the poor — it happens to be a monopolised public service with minimal innovation uptake.
There is a call and recognition for serious transformation in the sanitation sector to tackle the binary technology problem. Our sanitation concept should not be attached to the flushing of human waste; we have to buck this trend for a secure water and sanitation future. There is growing recognition that climate change will put greater constraints on sanitation than drinking water, and disrupting this with smart sanitation solutions and service models is the kind of transformation which is required.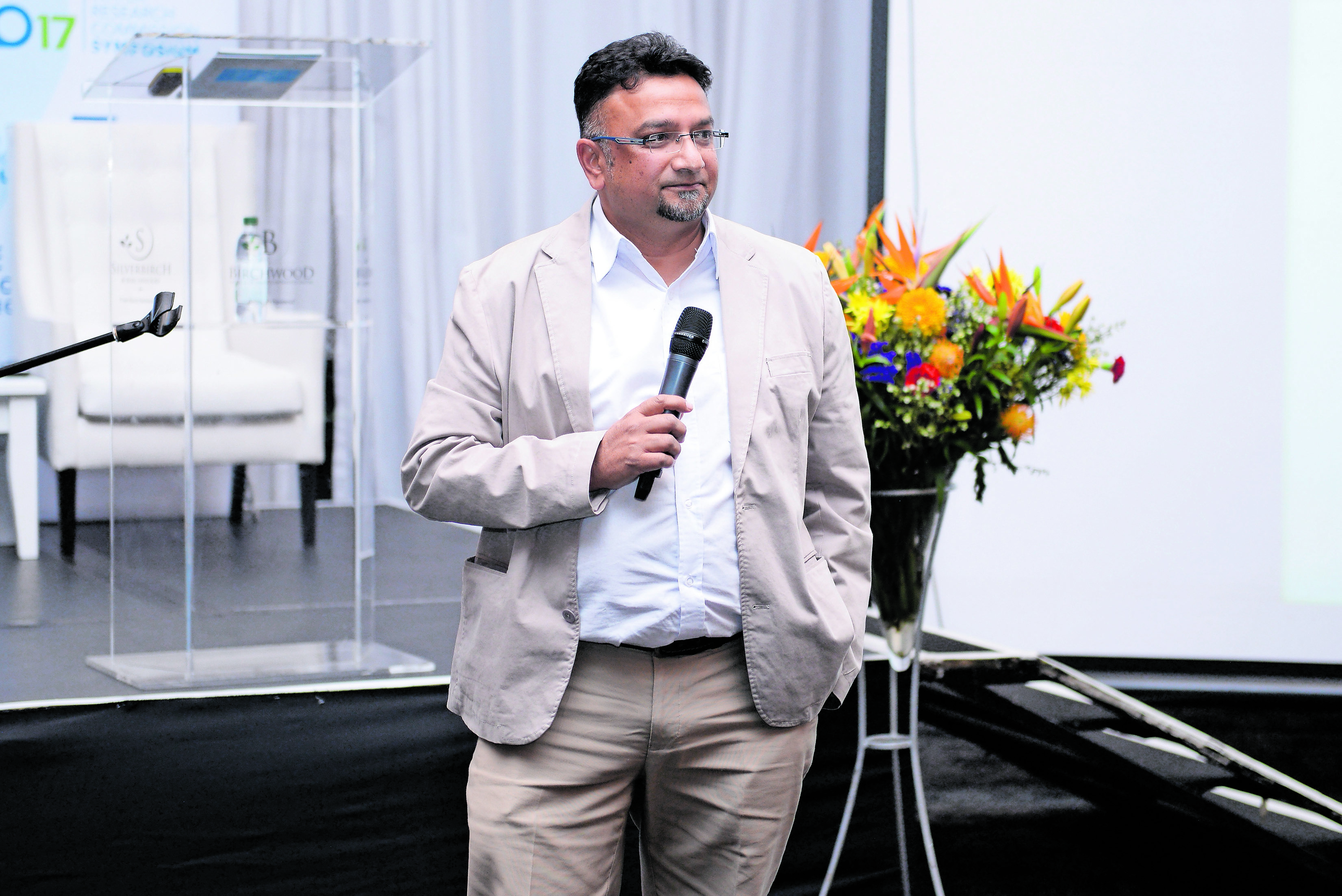 Jay Bhagwan is the executive manager: water use and waste management at the Water Research Commission
South Africa has taken a leap and decided to create two new sanitation markets — first to improve services to many who are already on off-grid basic sanitation through improved service offerings, and secondly to stimulate a whole new market of new and innovative off-grid/non-sewered sanitation technologies.
The sanitation challenge in South Africa is a continuous one. We do not see the current norms in sanitation technology in the form of flush toilets as being sustainable in the future, in terms of both water and sanitation security. It was at the National Sanitation Summit in 2015, hosted by the department of water and sanitation (DWS), where the then Deputy President Cyril Ramaphosa issued the clarion call "it's not all about flushing".
Let us share with you progress on how South Africa aims to transform the sanitation environment towards a smart sanitation technology solutions environment, which will see sanitation going offgrid; associated with this is a new sanitation services market. To achieve all of this at scale it is envisaged that smarter management systems and user behaviour change will be necessary.
This approach offers endless opportunities for stimulating the development of a new industry, which will potentially meet several national objectives of job creation and SMME development while turning this challenge into an opportunity for a circular economy for sanitation.
To create this new market, government is playing the leadership role, the role of the enabler and the facilitator. It is also about transforming a very entrenched public supply model, which will have to evolve to become sustainable. The following is already in progress:
Policy — In our new DWS policy positions and in the National Sanitation White Paper, the notion of this new sanitation transformative environment has been entrenched. This formally sets government impetus and commitment in this direction.
Industry — The departments of trade and industry (DTI), science and technology and the water research commission have established an industrial platform for new offgrid sanitation in a DTI policy of 2017. This is a strong signal that for us to transform the sanitation space, we should have a strong industrial and innovation base for solutions and production. Localisation and manufacturing also stimulate and create a new industry with new products and services and many new jobs.
Standards — Working with the South African Bureau of Standards, we are in the process of adopting the ISO 30500 Standards on non-sewered sanitation. These are very important elements in this new sanitation economy. Products and innovations must subscribe to national standards and quality.
Regulations — The DWS is working on new regulations; however, one of the key instruments undergoing revision is the National Building Regulations, to include the new offgrid sanitation solutions. This adds the stimulus for both the state and the public institutions to ensure quick uptake of solutions.
Demonstration — In his recent speeches, in response to challenges to school sanitation, President Cyril Ramaphosa highlighted and recommended the introduction of new sanitation solutions for the school system.
There are international partnerships with among others the Bill Gates Foundation and the Toilet Board Coalition, in addition to several academic centres, that are supporting and collaborating with South Africa to realise this objective. The Coalition brings an importance nuance in stimulating new opportunities for a sanitation market around a circular economy, recognising the role of small business and enterprises as the levers. The Foundation's offering is in the form of novel off-grid sanitation technologies and business models towards uptake and sustainability.
In this new and transformative approach, the circular economy of sanitation sees human waste as a resource, which allows a whole ecosystem of beneficiation to be derived from processing, byproducts and servicing models that support self-sustaining businesses. It has the catalytic effect of stimulating and developing a series and variety of logistics and supply chain models, which brings greater convenience to the user and the much-required capacity, which is a weakness in the public model. We already seeing many of these initiatives, where human waste is being converted into valuable products such as biochar, oil, protein and fertilisers. This resource approach opens up new opportunities for a sanitation economy.
All of this to date is a bold and ambitious attempt to transform South Africa's sanitation future. We believe that this will be the new gold standard of the future: to have universal access to sanitation. Furthermore the net benefit will also be the saving of nearly 50% of freshwater and replacing pollutant pathways with beneficial byproducts. This transformation will create a new market for sanitation and meet several of the UN's sustainable development goals. It is ambitious but real, and will require behaviour change at political, social, technical and operational levels to sustain our future water and sanitation security.