About 20 inmates told the Wits Justice Project (WJP) they had been injected with a substance, that made them walk, talk and act like "zombies" or "robots". They were not told what the substance was and they were denied access to their medical files.
Most of the inmates who came forward did so in 2012 and 2013. Four others have spoken to the WJP since then. The most recent allegations were made early this year.
Lulama Mkgopane was incarcerated in Mangaung prison from 2004 to 2013. He was assaulted by the riot team in the prison and as a result needed to see a doctor. "I would only see the files during the consultation. Whenever I asked for a copy, they would refuse."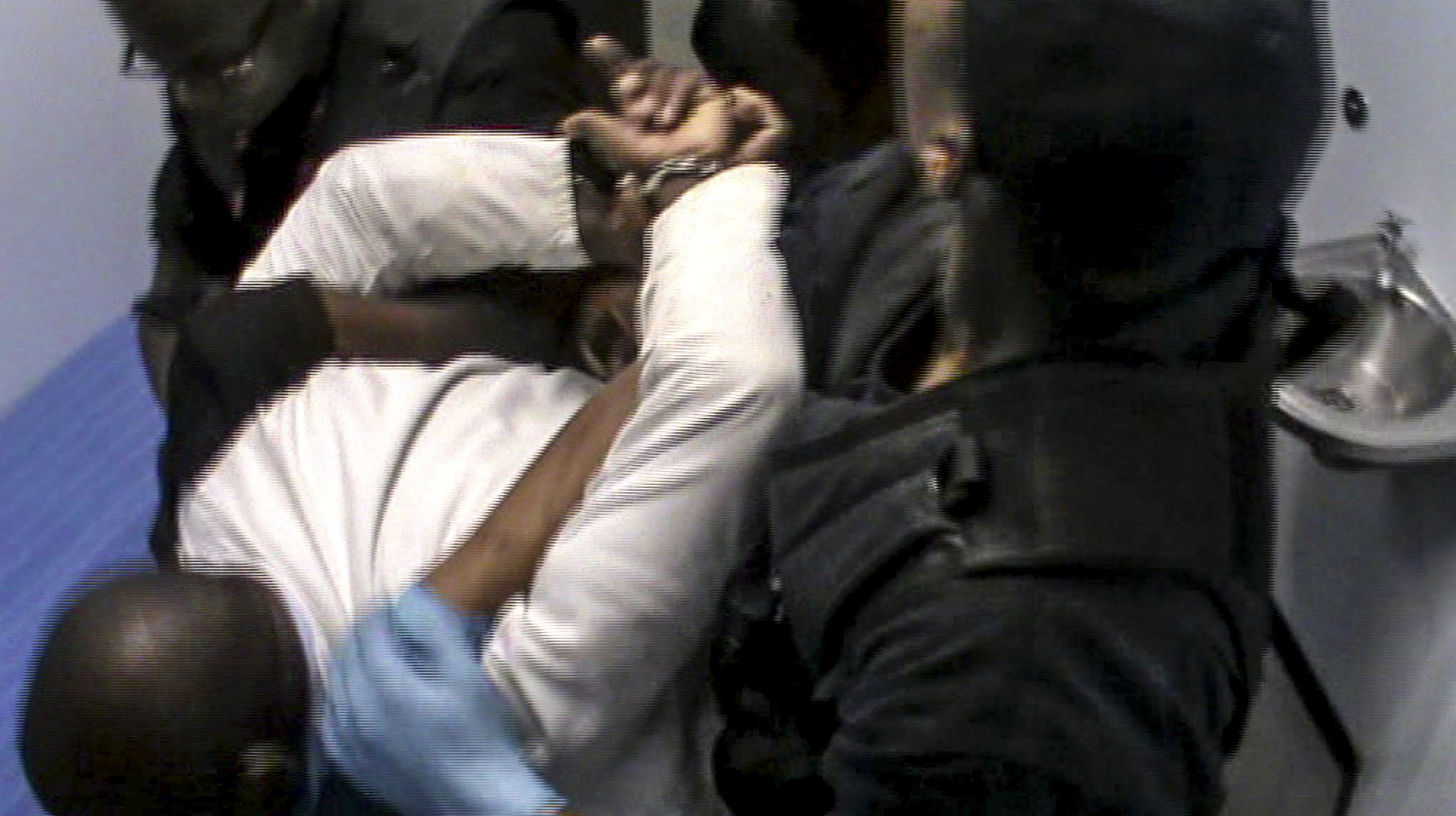 Bheki Dlamini dissenting to the forced injection
In 2013, Willem Vis told the WJP: "It feels like my jaw is falling off. I feel dizzy, my muscles are spastic and my memory has gone."
When he refused the medication, the prison's emergency security team — known in the jail as the "Ninjas" or the "Zulus" — was called. The 16-man team is used when the warders cannot handle a situation. Vis alleged that six of them, armed with electroshock shields and Tasers, held him down on the bed while a nurse injected the antipsychotic drugs into his buttocks.
A forced injection was caught on camera and leaked to the WJP. In the video Bheki Dlamini clearly indicates his dissent. "No. I am not a donkey," he said before several armed men, with G4S logos on their uniforms, grabbed him and led him to a room where a nurse injected him in the buttocks.
A nurse working at the hospital checked his medical files and confirmed Dlamini had no history of mental illness.
James Mothulwe also claimed he had no history of mental illness, yet he was injected every week from 2004 to 2007. The medication has left him with permanent side effects. His body makes constant involuntary spastic movements and Mothulwes says he has lost feeling on the left side of his body.
Ruth Hopkins is a journalist with the Wits Justice Project