Festivals
Afropunk Festival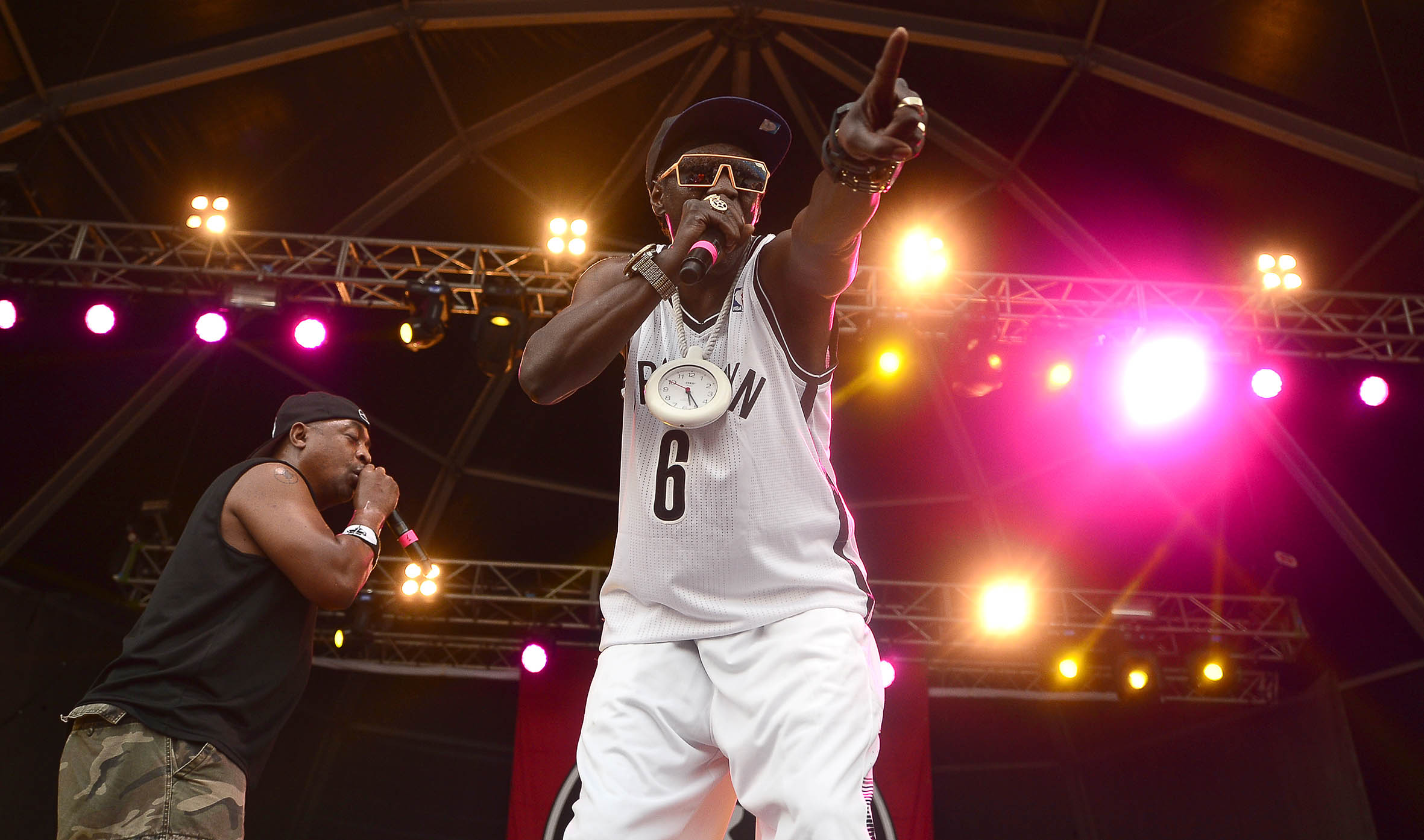 Hip hop stars Public Enemy headline at the Afropunk Festival at Constitution Hill over New Year. Photo: Jose Jordan/ AFP
The Afropunk Festival is back in South Africa for another two-day affair. So if you're keen for a mixed masala of cool — from the worlds of music, art, food and style, including the likes of Kaytranada, The Internet, King Tha, Public Enemy, Thundercat, Big Freedia and Phuzekhemisi — maybe this is for you. Details: The festival is on December 30 and 31 at Constitution Hill, 11 Kotze Street, Johannesburg. The price of tickets ranges from R600 to R2 900. More information is available on afropunkfest.com/johannesburg
Smoking Dragon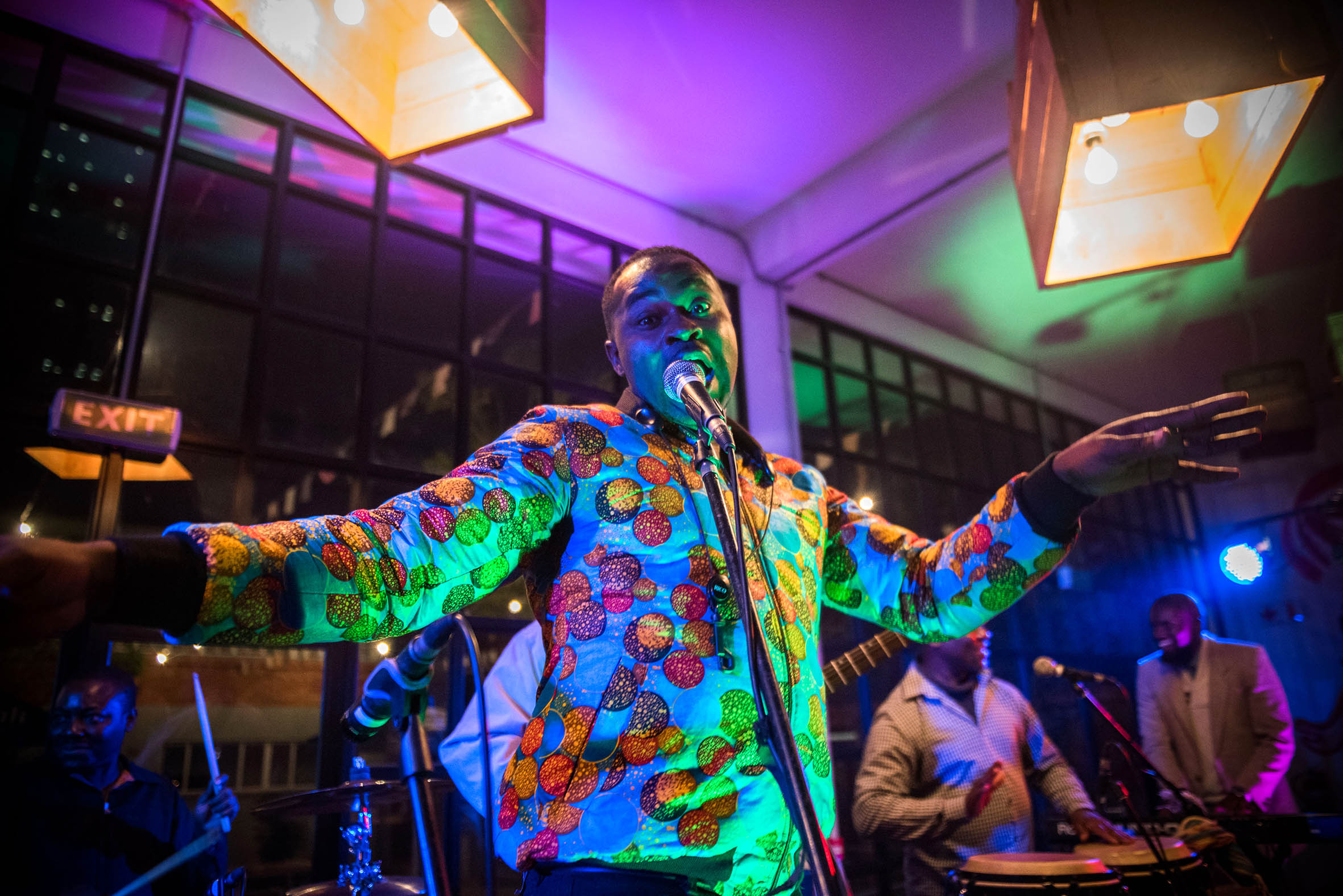 Travel to the Drakensberg Amphitheatre for the Smoking Dragon festival, which features Femi Koya
End the year with views of a majestic mountain range for a three-day music extravaganza. The line-up includes the Zuko Collective, Batuk, Femi Koya, PHFat and Nonku Phiri. Details: The festivities take place from December 29 to 31 at the Amphitheatre Backpackers Lodge near Bergville, off the R74. Tickets cost R795 to R1 540. To book tickets or find out more about transport, accommodation, the line-up, other activities (onsite and off), visit ­smokingdragon.org. Read the fine print, it's important.
Ebubeleni Music Festival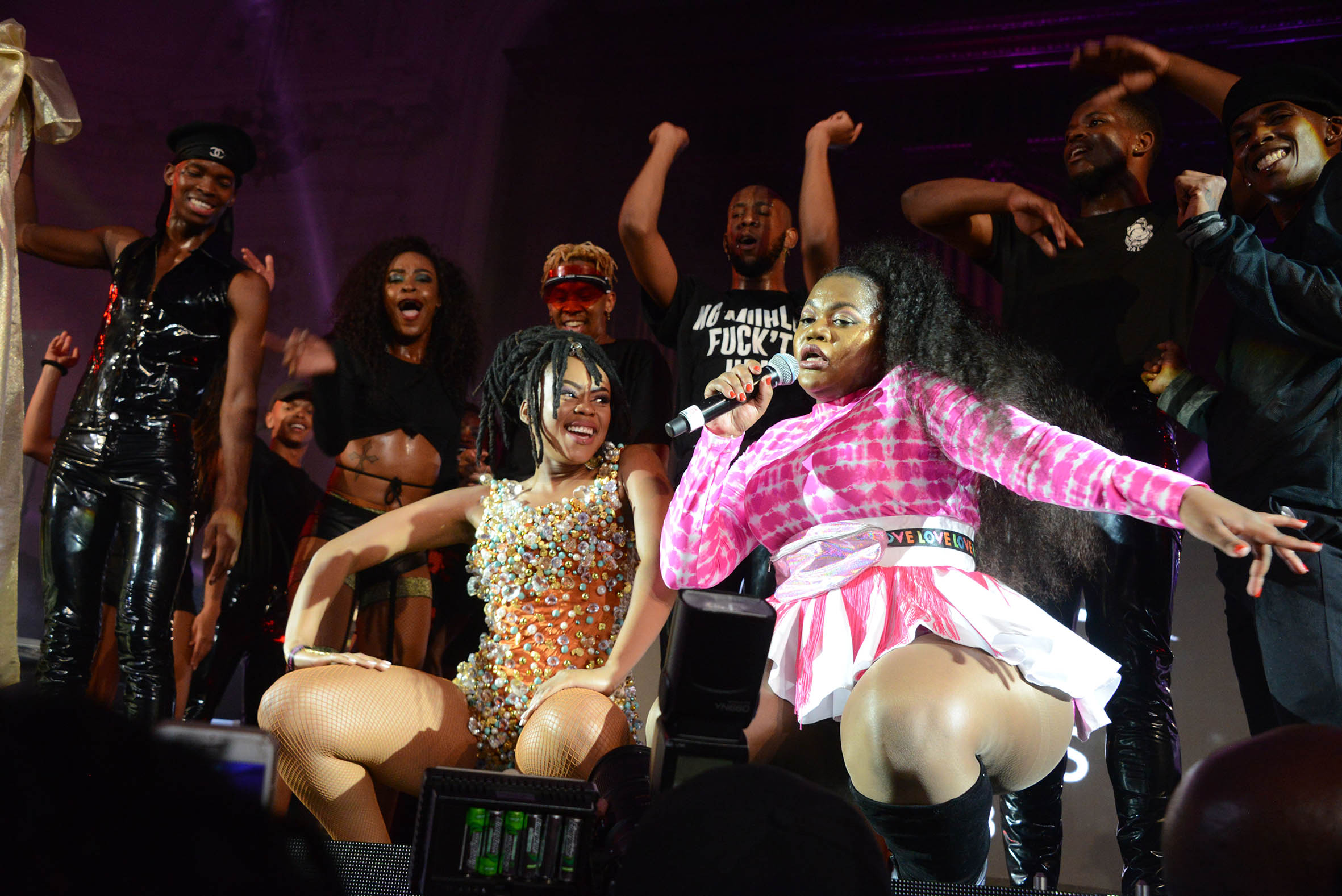 PE picnic: The Ebubeleni Music Festival features Busiswa Gqulu. Photo: Frennie Shivambu/Gallo Images
Hosted by Somizi Mhlongo, this picnic is a perfect way for the family to end the year. Bring your baskets, cooler boxes and camp chairs and enjoy performances by Vusi Nova, Lady Zamar, Ringo, Busiswa, Heavy K and Amanda Black, among others. Details: If you want to be a part of lighting up the Friendly City, head to the Nelson Mandela Bay Stadium, 70 Prince Alfred Road, North End, Port Elizabeth on December  30 and  31. Tickets cost R250 to R750 and can be purchased from Computicket. For more information visit ­ebubelenifest.co.za
Nieu-Bethesda Festival of Lights
Celebrate the arrival of the new year with the Bethesda Arts Centre's annual Festival of Lights and Lantern Parade. Join the singing procession to Hightown township and then back to the centre. You can make your own lantern or buy one. All are welcome to enjoy a braai and entertainment by a live band after the parade. Details: The festival will take place on December  31 starting at the centre on Miller Street. Tickets cost R150. For more information or to book ­tickets, visit nieubethesda.org
Cape Town Minstrel Carnival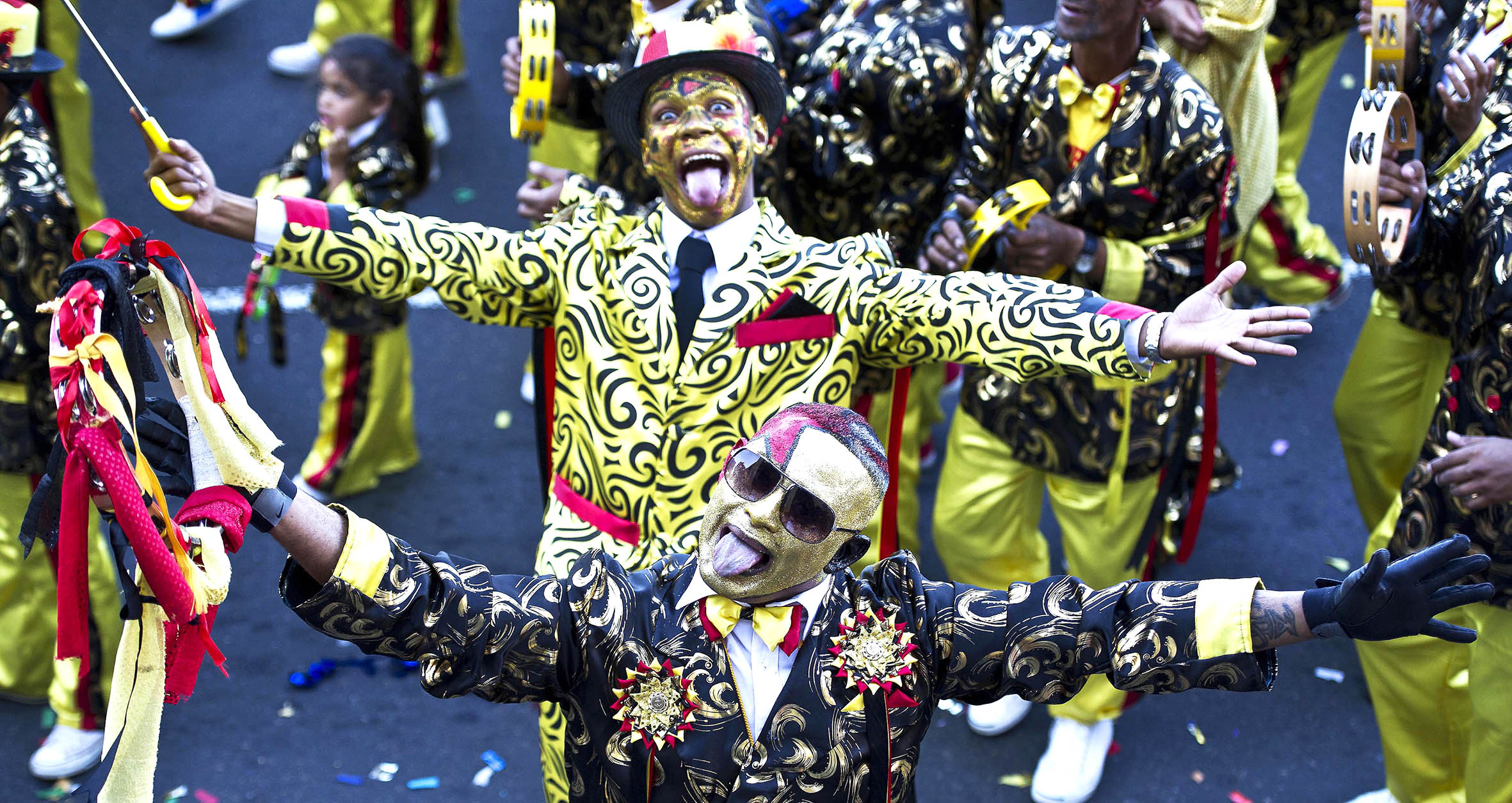 Dazzling scene from a previous Cape Town Minstrel Carnival. Photo: Yunus Mohamed/Foto24
Formerly known as the Kaapse Klopse Karnival, this colourful parade of thousands of minstrels through Cape Town's streets takes place every year. Its origin goes back to the 19th century and the days of slavery, when slaves were given the day off on the second day of the new year. The 7km route starts in District Six's Rose Street and ends near Greenpoint Stadium, where there the minstrel groups will compete. Details: The event starts on the second-last day of the old year (December 30) and ends on the second day of the new year (January 2).
Family Friendly
Goggas!
Taken from Afrikaans, the ­"goggas" refer to insects. In this children's play by Gillian Katz, a British ­butterfly befriends a Johannesburg ant who tries to get her back home to London. Through their travels the young audience has an opportunity to explore the diversity of South Africa's heritage. Details: The play runs until December 23 at the National Children's Theatre, 3 Junction Ave, Parktown, Johannesburg. Tickets cost R100 for children and R120 for adults. To book, contact the theatre on 011 5484 1584 or email [email protected] For more information visit nationalchildrenstheatre.org.za
Litchi feast
The holiday season also signals the litchis ­season. Explore the 100-year-old orchard on a trailer trailer and buy the fruit that has been picked and packaged at The Litchi Orchard. The farm that is also home to other small business owners who run restaurants and lifestyle designs. Makers' markets are held on the second Saturday of the month and Orchard nights on Friday evenings. Details: Find the venue at 118 Seaforth Avenue, Salt Rock, KwaZulu-Natal. The GPS co-ordinates are 29˚ 28' 59.68" S and 31˚ 13' 43.48" E. For more information write to [email protected] or phone 032 5255 Well-behaved dogs on leads are also welcome
Inflatable Space Maze Experience
With a guardian's supervision, children aged four to 12 can get lost in this interactive inflatable maze for 45 minutes. The package includes a visit to a planetarium. Details: The maze is open until December  23 at Greenstone Shopping Centre, corner of Van Riebeeck and Modderfontein roads, Greenstone Hill, Johannesburg. Tickets cost R45 to R75 and are available from webticket.co.za. For more information visit greenstonemall.co.za
Night market and picnic and then New Year's Eve celebrations
Pull in at the Walter Sisulu National Botanical Garden for a picnic under the stars. Pack your own basket or splurge on goodies from the ­market. There's also a night gathering for those who want to enter the new year in a chilled way. Details: The market and picnic will take place on December 22 and the new Year's Eve event will be on, well, December 31. The botanical garden is in Malcolm Road, Roodepoort, Johannesburg. Tickets for both events cost R40 for children and R80 for adults. To buy tickets or for more information visit miid.co.za
Exhibitions
Mouth by Mia Chaplin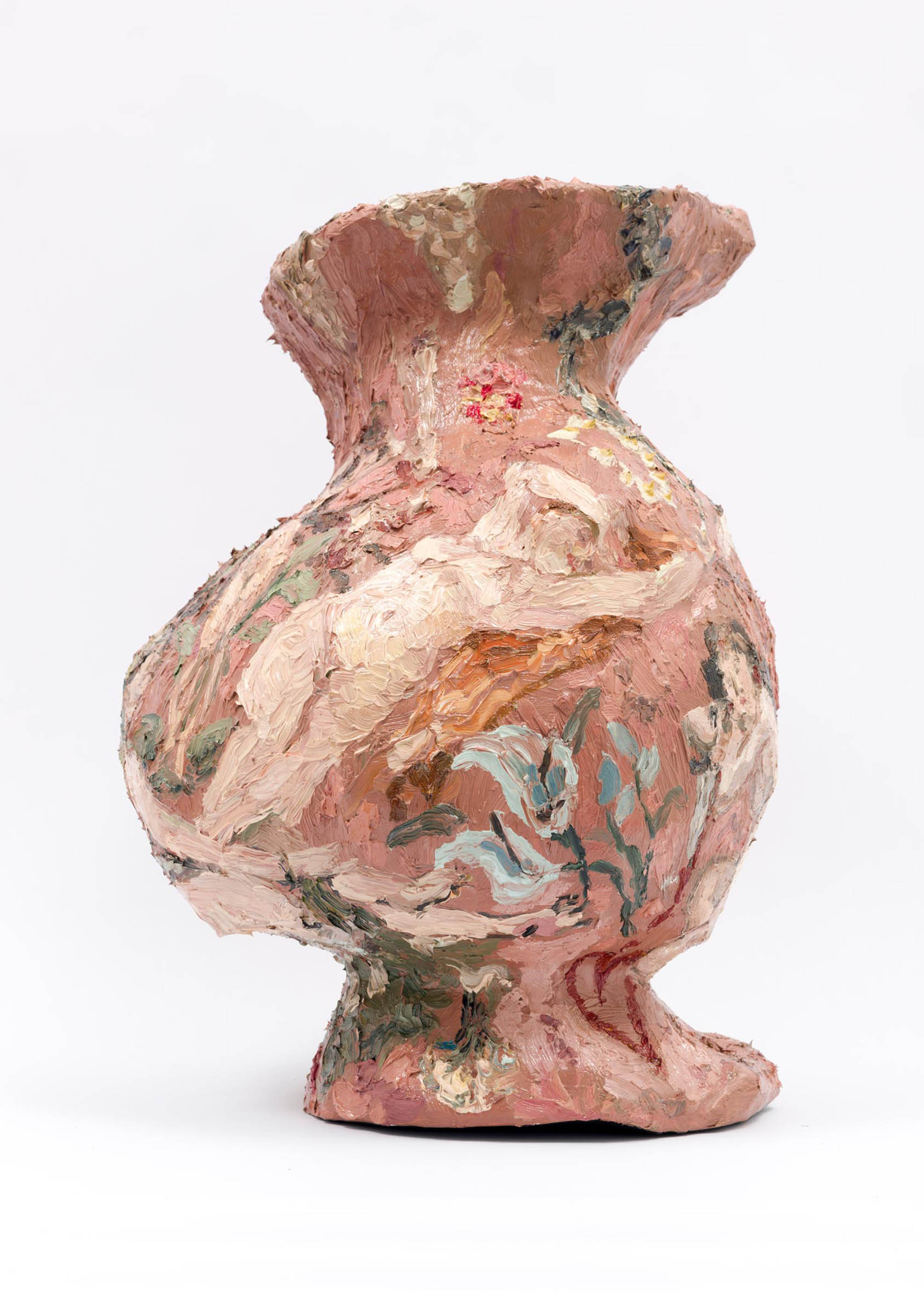 Exploration of femininity: Mouth, an exhibition by Mia Chaplin, runs at Whatiftheworld Gallery until January 26 in Cape Town
With the use of feminine tropes and aesthetics, Mia Chaplin explores privacy, performed identity and the power of women. In this ­exhibition she moves from ­painting to the more dimensional mode of sculpting. Details: The exhibition runs until January 26 at Whatiftheworld Gallery, 16 Buiten Street, Cape Town City Centre. For more information visit whatiftheworld.com.
Wish You Were Here
This group exhibition tackles memories and longing. It includes works by Lhola Amira, Frances Goodman, Kate Gottgens, Cyrus Kabiru, Alexandra Karakashian, Marlene Steyn, Ed Young and Asha Zero. Details: The exhibition is on until January 29 at SMAC Art Gallery, 145 Sir Lowry Road, Woodstock, Cape Town. For more information visit-smacgallery.com
Proclamation 73
Curated by Zara Julius and Chandra Frank, this photographic exhibition explores the archives of Durban-based families racialised as coloured and Indian under the Group Areas Act. It encapsulates narratives of loss, kinship and home. Dating from the 1860s to the 2000s, the ­pictures show family gatherings, school photographs, weddings, beach days and the everyday. Details: The exhibition runs until February 15 at the Durban Art Gallery in the city hall. For more information visit durban.gov.za
About Face
Portraiture has served to reflect our existence and presence to the world. This exhibition considers the act of seeing, being seen and looking back. Artists include Steven Cohen, Mawande Ka Zenzile, Zanele Muholi, Penny Siopis and Mustafa Maluka. Details: It is on until January 19 at Stevenson, 62 Juta Street, Johannesburg. For more information visit stevenson.info
Wellness
Love Your City: Jozi jog and picnic
With nine trails to choose from, the nature run is in the Klipriviersberg Nature Reserve in the south of Johannesburg. People can go an easy 5km jog on a flat ­surface leading to a farmhouse built in the 1850s and a wagon shelter in which 250 00-year-old artefacts are kept. Or they can do an uphill run to get a good view of the city's skyline. The reserve has many animals, including zebra, duiker, blesbok and ­wildebeest. It's a birder's paradise with more than 230 species. It also has botanical interest. Your reward for jogging is a picnic and live performances. Details: The jog begins at 8am on December 29. The entrance to the reserve is at 322 Frandaph Drive, Mondeor. Tickets cost R550 and can be purchased by contacting the reserve on 084 804 4073. For more information visit klipriviersberg.org.za
Sunset and full moon hike
Watch the sunset over Table Mountain and the full moon rise over Klapmutskop during a picnic after the hike. There's a 9.75km and a 4.75km route and a shuttle alternative for children. Details: The hike is on December 21 at Delvera Dirtopia farm, corner of R44 and Muldersvlei Road, Stellenbosch. Tickets cost R50 to R100. To book tickets and for more information, visit dirtopia.co.za and delvera.co.za
Luxury
Rovos Rail
Very rarely do we get to rest during the festive season, what with the family gatherings, the ­driving and the nonstop spending. And very rarely do we rest in style. Enter Rovos Rail — luxury train travel through Southern Africa's landscape in a time ­capsule. Details: From R20 600 inclusive of accommodation, meals and beverages, choose between one-way journeys from Pretoria to Cape Town or Durban, or a two-week trip from Pretoria to Dar es Salaam, Tanzania. And if you really want to treat yourself, book the Royal Suite locally or to Mosi-oa-Tunya (Victoria Falls) for R39 900 over three nights. Visit rovos.com for more information.
Balloon safari
Sixty minutes from Johannesburg, a magical aerial escape awaits those who consider themselves adventure aesthetes. The sunrise hot air balloon ride promises a different view, 640m to be exact, of the Magaliesberg, the Cradle of Humankind and the Hartebeespoort waterways in an hour-long ­balloon trip. Details: Leaving at 6am, the trip ends with a gentle landing and a champagne breakfast — weather permitting, of course. For bookings go to balloon.co.za
The Winelands Tram
Hop on and hop off a luxury tram that goes through the beautiful Franschhoek valley of vineyards and mountains. The trams have different lines that loop to at least eight stops, allowing people to satisfy their gastronomical tastes at several restaurants. Cellar tours, wine ­tastings and walks are also on offer. Details: For more information go to winetram.co.za