Thirty-four deaths at initiation schools have already been reported, according to Musa Zondi, spokesperson for the co-operative governance and ­traditional affairs department, a matter about which the minister "is extremely concerned".
But Nozuzile Mahlangabeza says she no longer gets angry when ­she reads about such deaths.
Based in the Eastern Cape town of Lusikisiki, Mahlangabeza's initial anger at the ritual — which Xhosa boys undertake as a passage to manhood — was caused by the death of her husband when he was at an initiation school in 2016. He was 44 years old and considered too old not to have undergone initiation.
"All of his [male] siblings had already gone to the mountain and his children [from a previous relationship] are in their 20s and had also been initiated. That pressure got to him," she says. "I was told he got sick and died, but postmortem results showed that he was beaten up and was dehydrated."
She joined the Gugulethu Sirayi Support Group last year to try to come to terms with her husband's death and learn more about the initiation process.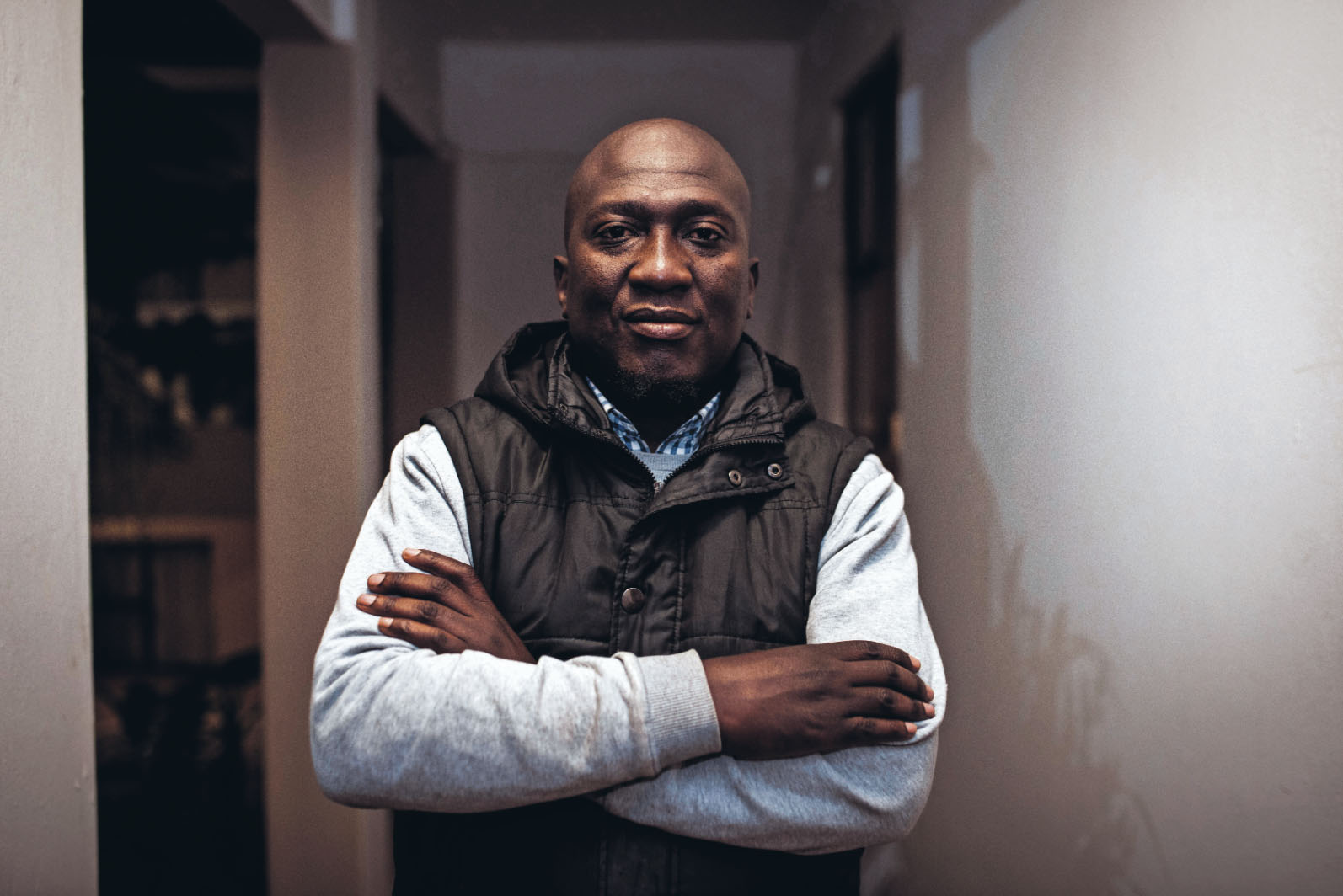 Gugulethu Sirayi. (Daylin Paul/M&G)
"I'm the only one in the group who lost a husband. Some of the members lost children and relatives. We teach people, mostly parents of the children who have not been to the mountain, about things they need to know about the custom. We also have young boys who come to us to ask for permission to go. But we always tell them to consult their parents, get tested for unforeseen illnesses and be 18 years or older."
Sirayi says he established the support group in January last year because he "found that many parents were allowing children to go to initiation schools even though they were underaged. We found that many parents would, for example, use other people's IDs to get their children into initiation school."
In November 2017, the Commission for the Protection and Promotion of the Rights of Cultural, Religious and Linguistic Communities released its report on deaths and injuries at initiation schools.
It was found that the majority of initiates (79%) were from the Eastern Cape. Thirty-two percent of initiates were not permitted to undergo the initiation phase by traditional leaders, and 24% had no medical certificates — a requirement — before undergoing initiation.
In addition, 18% of initiates were not medically fit to undergo initiation, 5% were underage and 3% did not have permission from their parents.
For Sirayi and Mahlangabeza, educating parents and young men in the Lusikisiki and Flagstaff area is an important tool in reducing the number of deaths and botched circumcisions.
Mahlangabeza says that, since the formation of the organisation, initiation school deaths in the Pondoland part of the province have dropped. Sirayi adds: "Our education drives have been successful because there has not been a single death or botched circumcision recorded this season in Lusikisiki and Flagstaff."
Prince Manene Tabane of the Congress of Traditional Leaders of South Africa (Contralesa) agrees that the work of the organisation has helped to reduce the number of casualties. "The number of deaths in that area of Mpondoland has reduced drastically because of the involvement of parents."
He adds that this reduction is also the result of work by the co-operative governance department, Contralesa and traditional leaders.
Minister Zweli Mkhize met the Eastern Cape traditional leadership on December 27 "to discuss ways of curbing further deaths of initiates during the traditional ritual".
According to Zondi, a follow-up meeting "to focus on ensuring zero deaths and mutilation" has been scheduled for January 14.
Sirayi and his small team of dedicated volunteer educators will continue reaching out to parents in the area.
"We are appealing to the government to help us with funding so that we can travel to other parts of the province and teach more people about the initiation process," Mahlangabeza says.
Carl Collison is the Other Foundation's Rainbow Fellow at the Mail & Guardian