Grace Raella (23)
Third-year events management student at Tshwane University of Technology (TUT), Grace Rallela is working on a project to help her fellow students find six-month internships in companies before they go out into the world. The internship is a requirement that students need to complete in order to graduate for their diplomas. Grace notes that a lot of students worry about the internships given the job climate in the country at the moment, which leads to a lot of them never completing their qualifications. She notes that protests at TUT, for example, tend to comprise the teaching schedules, which leaves students worried about their grades and assignments, as many also tend to forget to think ahead and secure the internships.
Through this initiative, Grace is hoping to help bridge the gap between students and employers to ensure that both parties benefit from each other's needs. Grace herself is yet to find and complete her internship, which she also needs to graduate before she can move to fully focusing on her business. "By helping young people get these internships, I will essentially be helping create more employment among the youth and also improving the quality of our event management in the country," she notes.
To avoid social catastrophes such as stampedes and violence at the derby for example, we need to find ways that ensure event management skills in the country are put to good use. "A lot of people in event management positions take for granted the importance of a qualification and how far that information goes in ensuring that a successful event is planned for well," she says. She strongly believes that the event management industry is not utilising the skills and expertise of event management students, and that one of the easy ways they can do is by offering more students opportunities for internships to complete their qualifications and apply all the learnt principles.
Grace is not confident about what it means to be young person on a mission to break through in the event management industry; she is well aware of the challenges that come with being a young person in business, and the responsibility to create opportunities for other young people looking for work. "Where there are opportunities, there are challenges, and being a young person about to register my own business, I know it's not going to be easy, but I will be creating many opportunities, not only for me, but for many young people out there who are looking for work. With the high rate of unemployment in South Africa, we need to encourage more and more people to go their own and create jobs.
"One of the challenges I first faced includes the fact that when you have a burning desire to achieve a goal you have set for yourself, you need to understand that not everyone will hear or understand your vision as you do. In fact, a lot of times people will think you are crazy for having grand ideas. It's your responsibility to ensure that you go out of your way to sell your vision to others and get them to buy in," she says.
This is especially true because funding is a major obstacle for a lot of upcoming businesses, and overcoming this hurdle requires that young entrepreneurs are able to confidently and bravely share their ideas and goals with others. "Sometimes I also find myself learning the hard way that not everyone will believe in your ideas, and that's also okay," she adds.
Grace manages her time between putting in the legwork to help establish her business and ensuring that her studies are coming along smoothly. This coming week, she is also looking forward to the IMEX Future Leaders Forum where various young people will present their ideas, creating a space for students and industry peers to learn from each other and exchange views. The forum will be held at the Meetings Africa exhibition taking place from February 25 to 27 2019.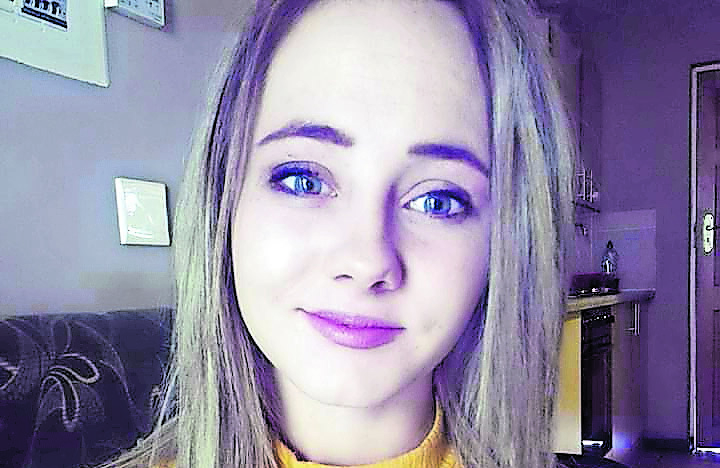 Elana van der Walt (23)
Elana van der Walt is completing her honours in tourism at North-West University with a research project that explores a rewards-based system for encouraging event planners to go green in their planning and execution of events.Elana is part of a bigger research project based at the university that explores the different ways in which events can be planned, co-ordinated or executed in ways that contribute to the environment instead of damaging it. Incentives include cost-saving measures such as giving people a refund for returning their glasses for recycling and using shuttles to reduce gas emissions.
On Monday, Elana will also be attending the IMEX Future Leaders Forum, where she will sit in on the shortlisted teams and listen to their proposals. She'll also get to mingle with other industry leaders and peers. "I am looking forward to hearing people's different ideas within the events and tourism industry. I am excited to learn about people's experience in event planning and to find out what they are doing out there, to also expand my knowledge of the industry. I want to see how people are pushing the industry forward and how they are implementing different ideas in the real world," she says.
Through being part of the IMEX Future Leaders Forum, Elana has learnt to take big ideas and break them down into smaller projects. The inverse is also true; she has learnt to see small projects as part of a larger project, instead of a random selection of events that don't contribute to any bigger picture, she notes.
As someone who loves travelling and gets to do it a lot, Elana says that her experience of travelling around the country has given her several ideas on how various establishments can improve their services. It was from those travels that she decided to pursue her studies and her career in tourism.
Elana believes that we have one of the most beautiful countries and that given the right insight and services rendered to travellers, we can use the tourism industry to improve our economy, create more jobs and foster nation-building. Travelling offers us opportunities to meet and interact with new people from different walks of life and to get to know who lives in this nation.
The right insight and services involve making environmentally-friendly decisions about the tourism products we offer, says Elana. She is hoping to enter the tourism industry with insights such as accommodation, transport, food and beverages.
Elana is excited to use her expertise and experience to help companies improve their services within the tourism sector so that they can better streamline their services. She has lots of plans to help upcoming companies and business owners improve their businesses and come up with environmentally-friendly frameworks that will preserve the nature and beauty a large part of our tourism sector is based on. "I want to help empower these business owners to become leaders within the industry," she says.
Mike Ngobeni (28)
Mike Ngobeni is a second-year student in Tourism Management at Unisa. He is part of a team of four that is currently looking for sponsorship and support to implement their pilot project. The project involves going to rural areas and teaching students about tourism as a viable career option. With the rise of the tourism industry, Mike believes that the tourism industry might create solutions to South Africa's unemployment crisis.
One of the ways of alleviating this burden is to widen the scope of career options for young children who wouldn't ordinarily have the information or resources to make informed decisions. Mike believes that the growing nature of the tourism industry is such that there are plenty of employment opportunities for those looking for jobs. In addition, the industry presentsopportunities for self-employment, and those who start new companies can employ others.
There isn't enough information for students in rural areas to explore tourism as a career option. More and more young people need to figure out ways of marketing South Africa as a destination to the world and fellow local South Africans.
Ngobeni notes that the project is in its infancy; they are still looking for ways to fund the project. He's already feeling the financial strain and lack of resources. He constantly has to use the internet cafe to research and write proposals, to design logos and have access to resources that will allow him to learn and expand his business knowledge.
'What we realise is that the unemployment climate is a call for us to create employment instead of sitting around and waiting for employment. We don't want to find that after finishing our degrees, we will have to wait around for jobs when we can do something to create jobs for ourselves and for others," says Ngobeni.
The department of education's decision to include tourism in the high school curriculum seems to have sparked a wave of interest in the field among many young people, including Ngobeni. 'I became interested in tourism when I first discovered the subject in high school. That was the first time I seriously considered the field and it's vast opportunities for employment. I fell in love with tourism and also fell in love with South Africa, its beauty and the landscapes that it has to offer, which is why I decided to study tourism, even after matric," he says.
He and his three business partners met at a youth conference at CRS and were invited to a youth and tourism workshop, where their interests intersected. "We are all passionate about tourism and entrepreneurship and we have so many plans that we are hoping to execute within the tourism industry," he notes. "I see myself doing big things in the future."
Mike is optimistic about his future in the tourism industry, and believes that his opportunities for growth will increase as the industry also expands. He has plans of penetrating the tourism industry across a variety of aspects including lodges and hotels, transport and marketing.
Lethabo Kgotse (23)
Lethabo Kgotse is a third-year student in event management at Unisa with a passion for planning, managing and co-ordinating events. Having recently launched her own tour operator company, Lethabo is now interested in destination marketing through her tour operator company, which shows people the varied landscapes South Africa has to offer.
From a very young age, when she did economic management in science in primary school, Kgotse says the prospect of being her own boss always appealed to her. When she got to high school, she chose tourism as one of her subjects and that was to define the course of her career. Through studying tourism in high school, she began to realise that she could combine her need to be own boss with her passion for tourism.
Kgotse notes that she started out with a law degree and subsequently moved to tourism because of her urgent desire to get her business going, but she still has plans to go back and complete her law degree.
"When I was in high school studying tourism, I thought I knew what it was about and that I was ready to work in the industry without a higher degree, but it includes marketing, HR, event management, transport services and many other things."
She co-founded the tour operator company with her friend and acknowledges funding as one of the major obstacle she and her business partner were faced with. They are currently using their own money to finance some operations, such as the website. They have created a business account for marketing opportunities and attending conferences, where they get to mingle with industry peers and leaders.
"We took it upon ourselves to create opportunities that will expand our business and help grow our knowledge about it. We've attended the 57 CEOs as well as having had some interaction with the Small Enterprise Development Agency, experiences that have taught us both so much about business. We took it upon ourselves to find opportunities and information that would be enriching to our line of work. We hear a lot about how there is support for a lot of young people by the state, and yet getting hold of that information is quite a challenge for many young people. My business partner and I decided that we are not going to wait around for someone to come and save us," she notes.
She ensures that she invests what she can to ensure that her business becomes securely established. Whatever support she gets along the way will aid what's already there instead of establishing it from the ground. While there is a lot more work that needs to be done in providing young entrepreneurs with support and spreading knowledge about the initiatives that exist, one has to admire the zeal in young people such as Kgotse, who are adamant in their entrepreneurial pursuits despite the numerous challenges.
Her love for working under pressure is how she's been able to focus on her studies and work on establishing a business. "When there is a lot to be done, I become a lot more efficient and am pushed to the limit," she notes. Her advice to any young person who is thinking of establishing their own business and going their own way is: "The sooner you start the better. If you can think it, you are capable of making it into a reality."
Kgotse is also working on starting a peer mentorship programme, where the relationship with matriculating mentors begins early, so that the mentees can be part of the journey right through matric. This will allow mentees to see how their mentors work around challenges instead of just telling them how they should be responding to them. "There's something about being part of the journey and witnessing how people deal with challenges that is empowering," she says.
Kgotse is looking forward to attending Meetings Africa and the IXEM Future Leaders Forum, where she is enthusiastic about meeting industry leaders and peers.