At first glimpse, Rwanda's capital is a model African city: clean, organised, beautiful. But behind the gleaming facade, not all is well
---
Kigali — Theodosie Uwamohoro was hawking bottles of juice and mineral water at the bus station the day she was killed.
It was a Saturday — May 7 2016.
When the other traders realised the security guards had entered the Nyabugogo bus park, they began stashing their goods. Some ran. Informal trading was illegal in Kigali. Those who got caught had their wares confiscated or found themselves behind bars.
Uwamohoro was caught.
The security guards seized her box, witnesses later told the court. She followed them, begging. One of them turned and hit her. She fell to the ground. Another kicked her. She stood up, and was hit again. She fell backward, slamming her head.
She didn't get up again after that.
In the days after Uwamohoro was killed, local politicians descended on Nyabugogo, asking the hawkers what they could do to help to get them off the street.
In October, the city launched 12 formal markets with enough space to host some 8 000 traders, rent-free for the first year.
The next January, the city said both sellers and buyers would be fined and arrested if caught.
By August 2017, the city's new mayor, Pascal Nyamulinda, brought in the police to stamp out the problem of hawking once and for all.
"There are laws," he said, "and they must be respected."
'I will choose discipline'
In a side room on the ground floor of the city hall is a mock-up of Kigali as envisioned by a Singaporean planning firm. There's a banking district, malls and an Olympic stadium.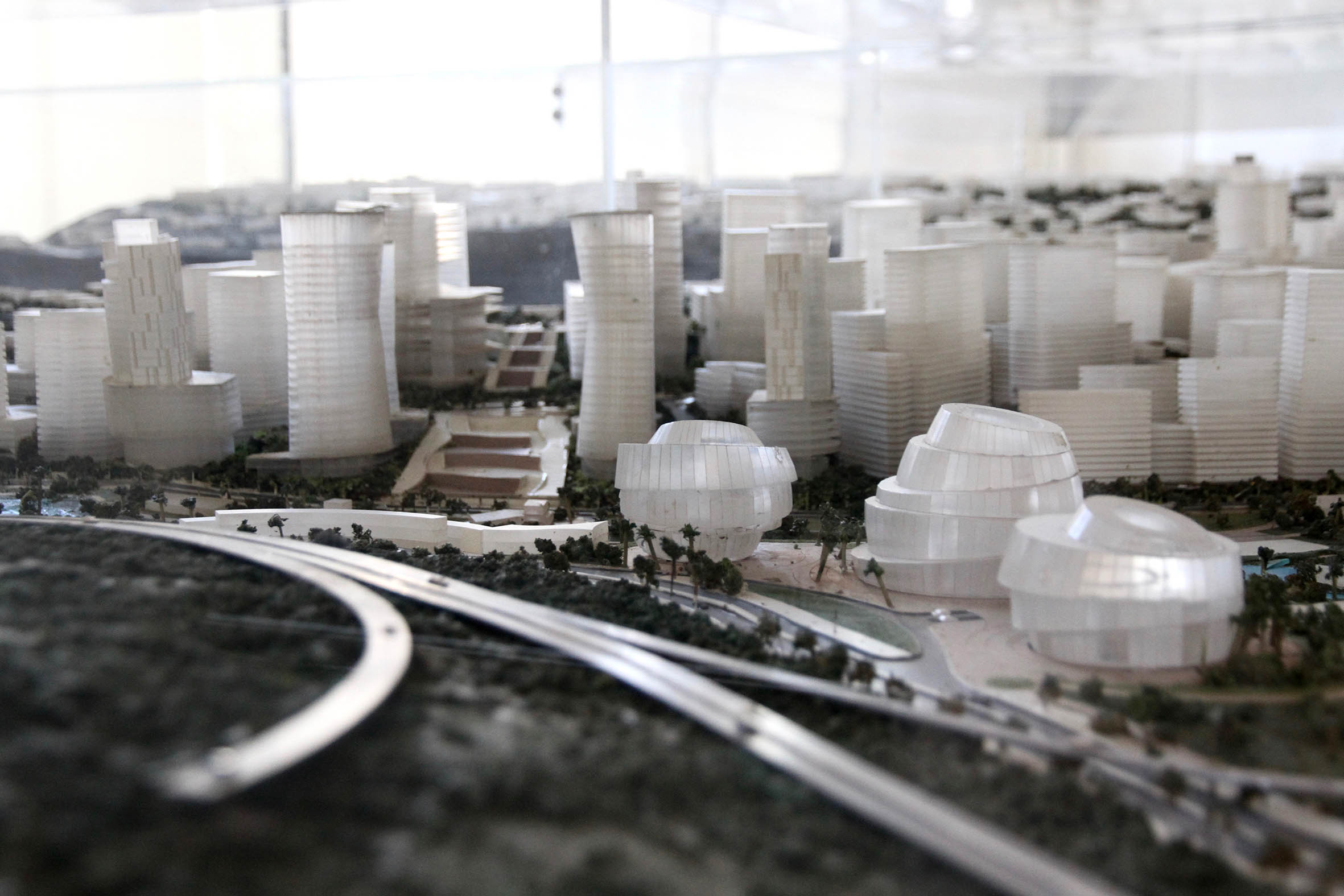 (Kristen van Schie)
"Does this mean Rwanda hopes to host the Olympics one day?" I asked.
"Of course," said the city planner guiding me around.
Upstairs, Nyamulinda had a Rwandan flag fastened to his suit lapel.
"You know, all cities have the same problem," he was saying. "People think that in Kigali they will find jobs. So they come."
Since the end of the genocide, the city land has expanded six times over. Informal settlements are spreading. There are no informal settlements in the mock-up downstairs.
"So they come," the mayor continued. "But when they come they find sometimes they don't have jobs and then they find themselves trading on the street. It causes security problems. Hygiene problems. We want a city that is safe and clean and green."
In the dedicated markets built after Uwamohoro's death, thousands of stalls were still standing empty as traders continued to play catch with the cops every evening, selling food and clothes from backpacks in the dark.
"I don't know why some prefer to stay in the street. For some reason …" said Nyamulinda. "We've seen that for most of the people it is something suspicious — to steal from cars, for example, you know?"
He pulled his phone from his pocket and opened a message — his morning report of arrests the day before. There was a line for the number of thieves arrested and a line for the number of informal traders arrested, and a line for the number of prostitutes arrested, and a line for drug users, and one for wanderers, and one for street children.
"I have been in many, many capital cities, many times," said Nyamulinda. "If you have to choose between a mess and discipline, I will choose discipline."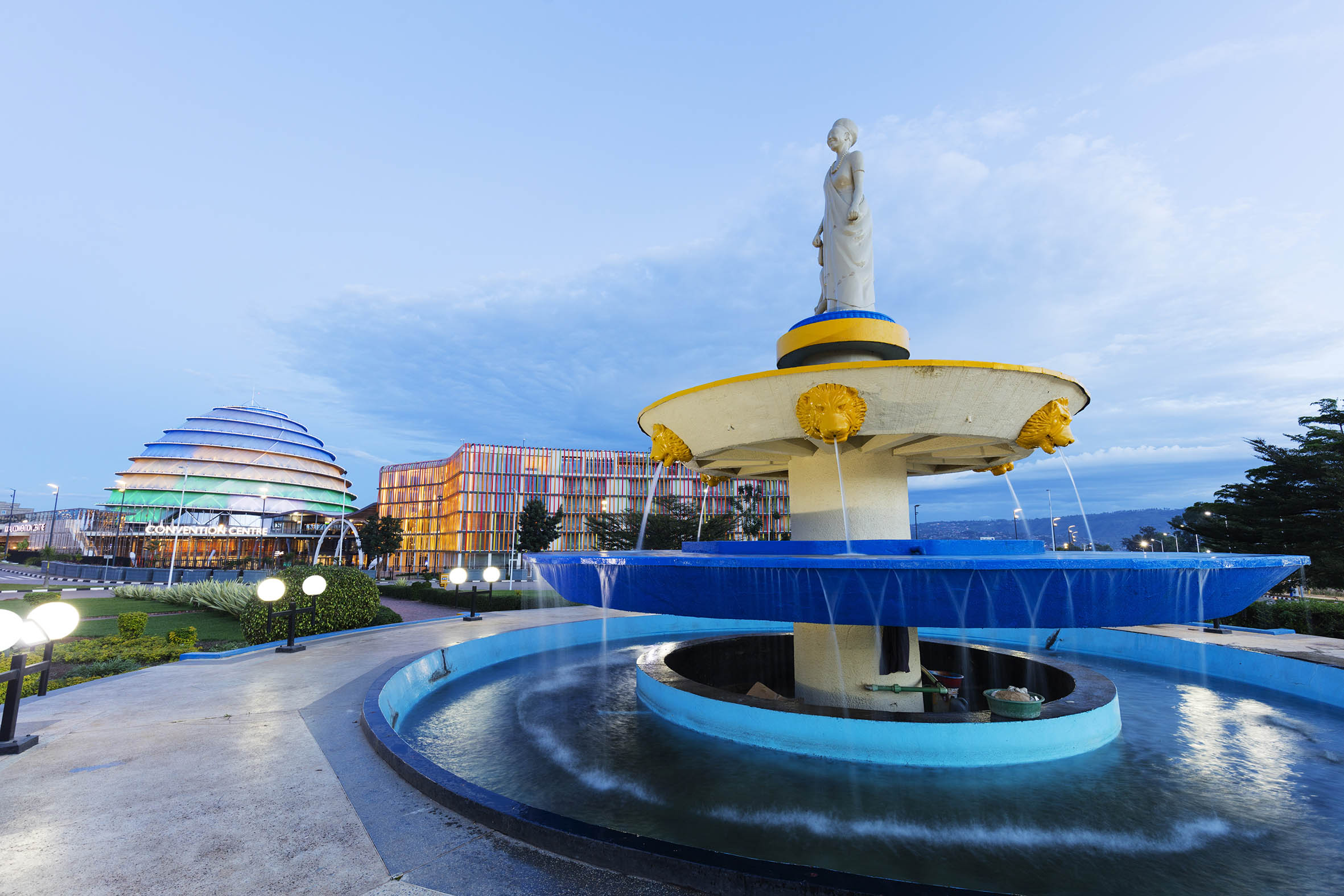 (Christian Kober)
'Kigali is for rich people'
The first time Michel* (19) was arrested for street trading, he spent three weeks in Gikondo Transit Centre in Kigali. Human Rights Watch described it as an "informal detention centre" where "undesirables" were held "without charge and with no regard for due process". Local daily newspaper The New Times likened it to a boarding school: "The compound bustles with activity as new members are screened while others play different games punctuated with laughter …"
"First, they give you a sheet of paper with your name and when you were arrested," said Michel. "Inside there are others — other prisoners — and when they see you, they are happy to beat you. So they beat you. Then you have to shave your head. And you stay there. The police decide how long."
Michel said the detainees were advised to give up hawking — to instead trade legally, in the markets. But six months and two more arrests later, he was standing in a quiet side street late at night with a box of peanuts under his arm. He had bought them at the market in Nyabugogo, near where Uwamohoro died, and trawled the streets of Kigali selling them at a marked-up price.
If he sold every packet, he could earn close to $7, he said, but even on a good day, he pulled in less than $2.
Costs were kept down by splitting rent with two other hawkers and keeping his meals down to one a day. It's what he could do with a fourth-grade education.
"You know, I'm not fighting the laws," he said. "It's a good law. I don't have a problem with laws. I only have a problem with figuring out how to survive … I don't have a degree. My one degree is to sell things on the street."
Michel shifted his weight, looked over his shoulder, listened.
"Kigali is not for me. Kigali is for rich people," he said. "Maybe next year I'll get some money and try to go back to the countryside and try to keep animals. I'm tired of this town."
'Hawking kills business'
"Let me tell you, there are actually very few countries in Africa with a social welfare support system like the one we have," said city spokesperson Bruno Rangira. "There are a lot of opportunities, be it in the city, be it in the countryside."
Street vending was an easy option for youths but not one the city wanted to encourage.
"We have funding opportunities if people have small- and medium-scale business initiatives. We mobilise the youth to take hold of these opportunities … we are giving them an alternative to operate, so I don't agree that stopping them from street vending pushes them into even more poverty. Actually, it shows them other legal opportunities."
The city is growing, quickly. There were 1.3-million people living in Kigali in 2015 — nearly four times higher than the 358 000 in 1996. By 2030, that number is expected to reach three million.
Informal street trading blocked traffic and caused public hygiene issues, said Rangira. Some of the traders could actually be thieves and how could you ever really tell whether the food you were buying had expired?
More exactly, hawking contributed nothing to the city purse.
"It kills legit business," said Rangira. "They are competing with other business that are paying taxes, that are operating in a legitimate way … we need to widen the tax base to increase revenues but also to give more services to all the city residents."
The markets the city had built after Uwamohoro's death were easily accessible and in busy areas, said Rangira. Two of them were in Nyabugogo, near the bus station where she was killed: "For any business person, that is a dream location."
'She was a friend'
"If you're being arrested every week, eventually you will get tired and come in the market," said Jeanne*, from behind a table stacked with fruit.
"How many times have you been arrested?" I asked.
"I lost count," she laughed.
Profits, she conceded, were down. You didn't have to pay taxes on the streets. Her spot in the market, on the other hand, cost her 5 500 francs a month, about R80. Profits came in at 1 500 francs — R22.
But other than that?
"It's much better here," Jeanne said. "You can't compare."
I asked about Uwamohoro. Had they known her? Several women across the market shouted out. Of course they had known her. She was a friend.
"And what do you think of what happened to her?"
One of the sellers shrugged: "Better to die when you're doing business and making money than when you're sleeping at home."
You can see just about all of Kigali from the house where Uwamohoro lived, high up on a hilltop above the city.
Up here, the road was still dirt, the houses still free of the red, spray-painted X that in so many of the informal areas around Kigali signalled impending demolition.
"We're all from the countryside," said neighbour Clarissa*. She was also once a street trader, but gave it up some time after her sixth arrest. It was too painful being away from her children, not knowing whether her family knew where she was, when she would be back.
The neighbours couldn't tell you much about Uwamohoro. She left in the early mornings and came home late at night.
But she lived peacefully. She was nice. Her kids were nice — two girls, a toddler and an infant. Everybody called the eldest "Baby". They never knew the name of the youngest. She died. Uwamohoro's husband took Baby and left — probably back to the countryside, the neighbours said, but nobody knew for sure.
Had Uwamohoro been arrested before as well?
"Of course," said Clarissa. "Everyone was."
Clarissa stayed at home now and looked after her children while her husband worked in the city carrying people's shopping bags to their cars. If he made enough in a day, the family ate that night. If not, they didn't.
Better life
In April last year, Nyamulinda stepped down as mayor of Kigali, citing personal reasons.
In May, development studies expert Marie-Chantal Rwakazina won an election to replace him.
In September, President Paul Kagame pardoned Victoire Ingabire, an outspoken critic who had been behind bars since 2010.
In October, a new penal code banned "humiliating" cartoons of the authorities.
Outside Uwamohoro's home, high above the city, a boy flicked a football over his head. A passing motorbike kicked up a cloud of dust. Clarissa scrubbed a pot in a plastic basin.
Below, the sun glinted off glass: the M-Peace Plaza, the Bank of Kigali, the city hall.
"When we came to town, we thought life would be better here," said Clarissa. "But a couple of years ago I realised it was better in our home village. When we go back now, it's shameful. People there now have a better life than us."
*Not their real names
The reporting for this article was supported by a grant from the International Women's Media Foundation's African Great Lakes reporting initiative
---
Tito and Herman want to sweep out the filth
Clean, efficient, modern Kigali is an easy city to fall in love with, as Finance Minister Tito Mboweni and Johannesburg mayor Herman Mashaba found out on trips to the Rwandan capital.
Mboweni tweeted: "Yesterday, December 26 2018, I decided to drive around the Johannesburg CBD. It was filthy and embarrassing. I came across these shacks in the middle of our city. This morning I arrived to a clean and beautiful city of Kigali, Rwanda. What a contrast!"
Ten days later, he tweeted a picture of his garden, with the caption: "Fixing up my garden to look like Kigali, Rwanda. Ja ja! So?? Kigali is class!"
Mashaba was so enamoured with the city that he has attempted to emulate the Rwandan model in Johannesburg. In 2017, he launched the A Re Sebetseng campaign, a monthly citizen-led clean-up campaign inspired by Rwanda's Umuganda. As Mashaba explained, again on Twitter: "Umuganda is a monthly cleaning campaign adopted by the Rwandan government immediately after the genocide experienced in 1994. We are learning from our continent."
The team running A Re Sebetseng was despatched to Kigali last month to learn a few lessons. — Simon Allison