As we move about the world and travel, we take responsibility for the energy we bring into the destinations we visit. Responsible travel refers to taking responsibility for the impact of our travels on the economics, the environment and cultural impact of the destinations we visit. It is about being aware of the socioeconomic conditions in which you are travelling and choosing to play in active role in addressing them, instead of being a bystander and being apathetic. To travel responsibly, you need to be well versed and engaged in the conditions in which you are travelling.
This is why it's important that the idea of responsible travel is gaining momentum among travellers all over the world. In a country such as South Africa where tourism is an important part of the economy, especially in remote areas like Limpopo and Eastern Cape, it is important to ensure that the economic benefits reach those who need it the most.
For your next trip, remember that you can give back while still having ethical fun. It's increasingly important to consider responsible travel in almost every aspect of your adventure.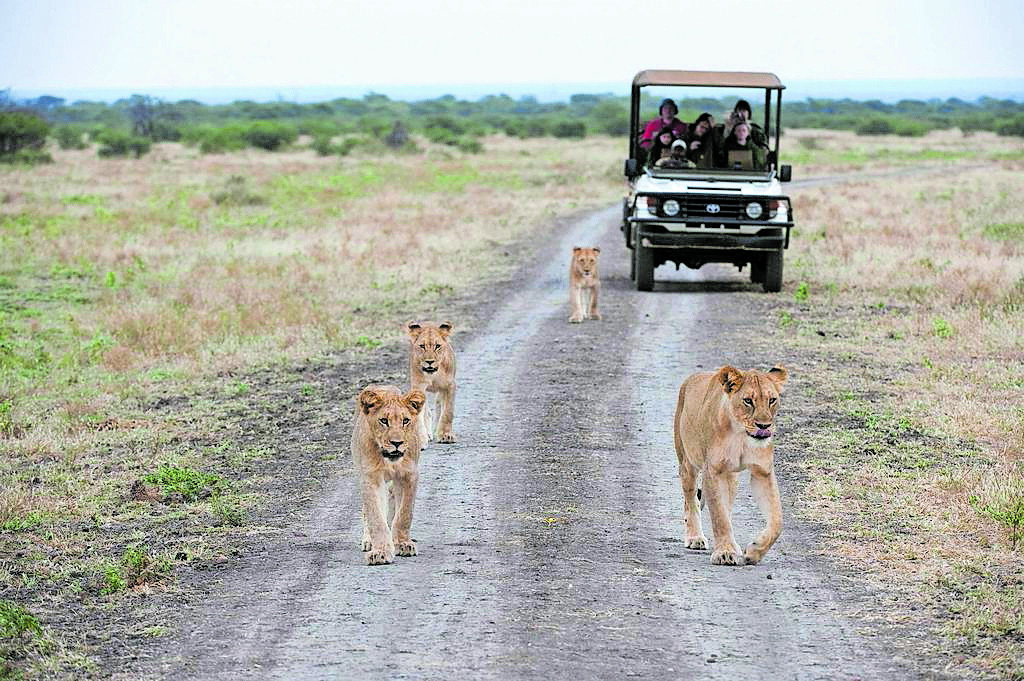 The first rule is to shop locally. Purchase items that are made and sold by locals instead of giving a huge chunk of your money to multinational corporates that don't need your money as much as the guy on the street selling handmade shoes. Local items make for great souvenirs and are often great quality; they usually sell for next to nothing.
Bargaining when buying local is a common thing, but be careful to not rob people who most likely need the money. You don't bargain prices at Edgars, so be easy when negotiating prices with street vendors and remember that you are negotiating their livelihood. Buying local is a great way of ensuring that money still circulates within the local economy, creates more jobs by allowing small businesses opportunities to function and it improves people's livelihoods.
By eating locally, you get the opportunity to authentically connect with locals while also learning about their cuisine. Some of my favourite moments on assignment include eating Nama cuisine at Auntie Koera's kitchen, cooked by Auntie Koera on an open fire at the remote Erin Game Farm owned by the Khomani San community.
Where animals are concerned, be careful to choose ethical service providers that care for the wellbeing of the animals. Don't ride elephants. The process of training them to fear humans is called "crushing the soul" and involves almost breaking their backs. Don't visit lion parks with tamed lions for the sake of photos. The lion cubs are forcefully removed from their parents from a young age so you can pose next to them. When they get older, they are killed, canned and their bones are sold off.
If an animal is tame, assume harsh measures were used to make it fear humans. If the animals are socialised well around human beings, it is often with a trained guide who understands the animals really well and even then, they should be able to tell you about their practices. If the experience looks or sounds uncomfortable for the animal, it most probably is and you don't want to support an industry that perpetuates unethical behaviour.
Responsible tourism is about treating the spaces you visit as though they were your space and not some place you're just passing through and therefore you can be reckless and do as you please.
Adopting environment-friendly approaches has taken centre stage among many people in the travel industry. This does not apply only to visitors, it applies to hoteliers, operators, and government, all of whom are taking responsibility for their impact on the Earth through their work.
When travelling, seek our eco-friendly service providers, and don't just take their word at surface value. Ask detailed questions about their green practices. Greenwashing — lying to people about adopting green practices — is a growing trend, as many service providers are under pressure to go green. In addition to seeking eco-friendly service providers, lower your own footprint as much as possible. Reduce water and electricity use. Avoid single-use plastic. Use trains as much as you can. Do not litter. Always clean up after yourself and leave places better than you found them.
Always opt for culturally inclusive activities that maintain the residents' respect. Responsible travel centres maintain a great sense of respect for the destinations and people you are visiting.