COMMENT
Last week's decision by the Court of Arbitration for Sport to uphold the International Association of Athletics Federations (IAAF) ruling for female athletes with high testosterone to take hormone-suppressing drugs before competing puts a temporary end to Caster Semenya's 10-year battle to be respected as a woman.
Ever since Semenya burst on to the global sporting scene as an 18-year-old when she won the 800m competition at the 2009 World Championships in Berlin, she has been within the crosshairs of the white gaze. In the past decade, Semenya, who has hyperandrogenism, has faced public ridicule, discriminatory sex tests, sneers from competitors and sports commentators, leaks of medical information and invasion from a hostile media.
When she was asked to undergo a gender verification test in 2009, British bookmakers offered bets on whether she would be proved to be a man, woman or hermaphrodite. The Daily Mail and Sydney Daily Telegraph once used the screaming headline: "Caster Semenya is a hermaphrodite with no womb or ovaries".
Although Semenya is not the only person with hyperandrogenism, she has become the poster child for people living with differences of sexual development and has been commodified as a de facto savage and exotic human specimen in front of a Western audience.
When looked at in isolation, the Semenya saga could be simplified as a debate about gender identity in sports, but when one opens the history book, one will discover that racism is the determining factor. Last week's ruling marks the latest chapter in the policing of black bodies within a white supremacist power structure. From the time that the first colonialists stepped on African soil to the present, the white world has been fascinated, intrigued, irritated, absorbed and obsessed with black bodies. The attempts by the IAAF to control Semenya's testosterone levels fit into this pattern.
Between the 18th and 20th centuries, doctors, scientists, anthropologists, philosophers and academics used their authority as experts to provide the intellectual framework to intrude into black bodies by hypothesising deficiencies in the anatomy of black people.
The role of policing Semenya's body has, in effect, been played by Paula Radcliffe, the world marathon record holder who has embarked on a personal crusade to dehumanise her.
After Semenya's victory at the 2016 Rio Olympics, Radcliffe commented that her dominance in the 800m is "no longer sport and it's no longer an open race".
She also said in the build-up to the IAAF ruling that a decision in favour of Semenya would spell the death of women's sports. In a racially coded comment, Radcliffe once remarked: "I think what worries me is that we know that there are certain communities where the condition of intersex and hyperandrogenism is more prevalent. We don't want to get to a situation where people are actively going to those communities to seek out girls who look like they're going to go out and perform and run fast and then to take them away and train them."
The West has a long history of exhibiting black people in what was once described as "human zoos" and, today, Semenya is being exhibited in the West as a freak of nature. At the peak of the colonial era, black people from the colonies of Britain, Belgium and France were transported to Europe and kept in cages to entertain white people who were transfixed with the stories they heard about the "savages from the colonies".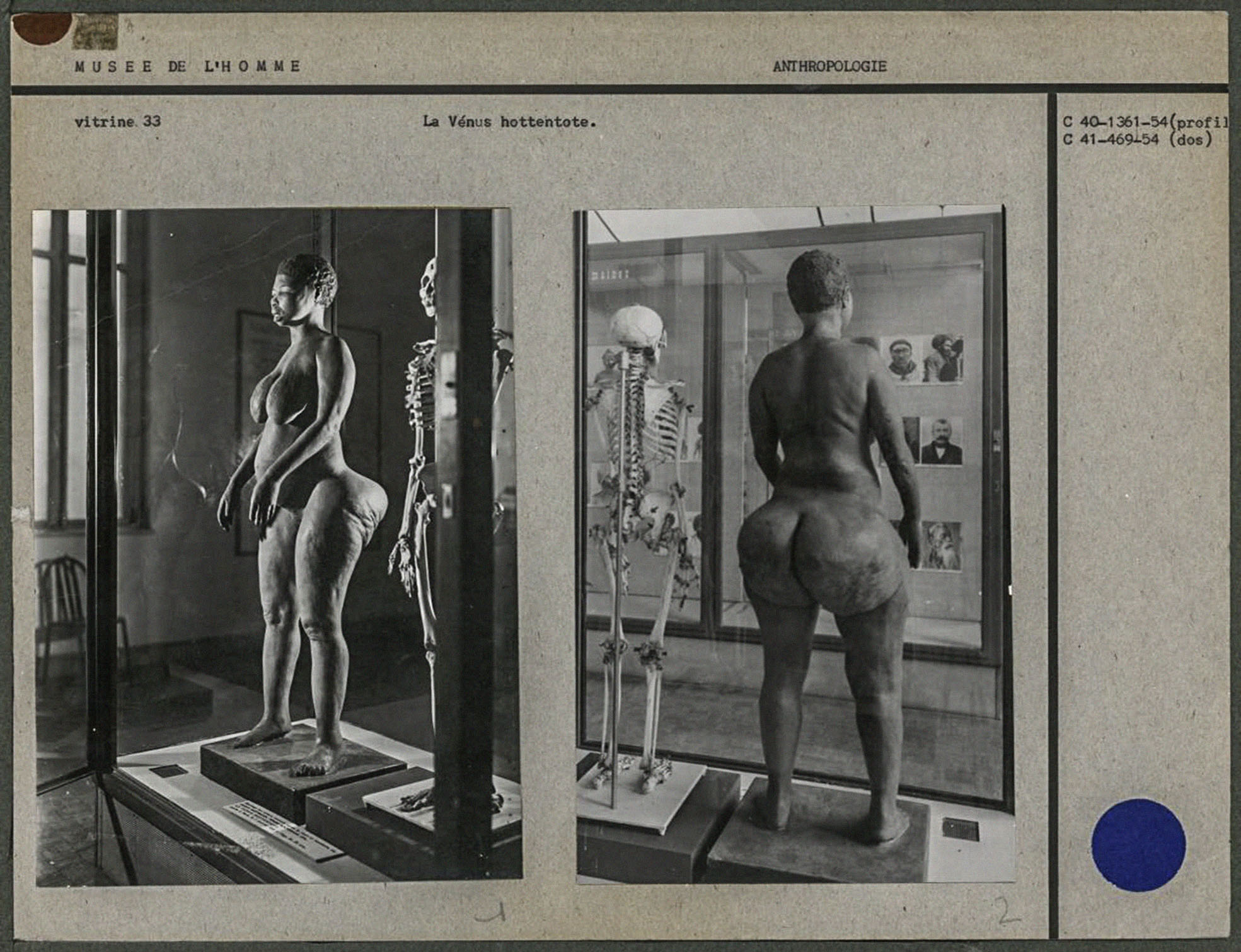 A number of "freak shows" described as international trade fairs such as the Paris Colonial Exposition, the St Louis World's Fair and the Norway World Fair were organised to exhibit black and brown bodies. Men such as Ota Benga and Omai were "smash hits" with the white crowd who were intrigued by their "exotic" looks.
Semenya is not the first South African to have her body subjected to intense scrutiny in European capitals. Nearly 200 years before Semenya caught the world's attention, Saartjie Baartman was brought to London and exhibited to a crowd at Piccadilly Circus and other parts of England and Ireland.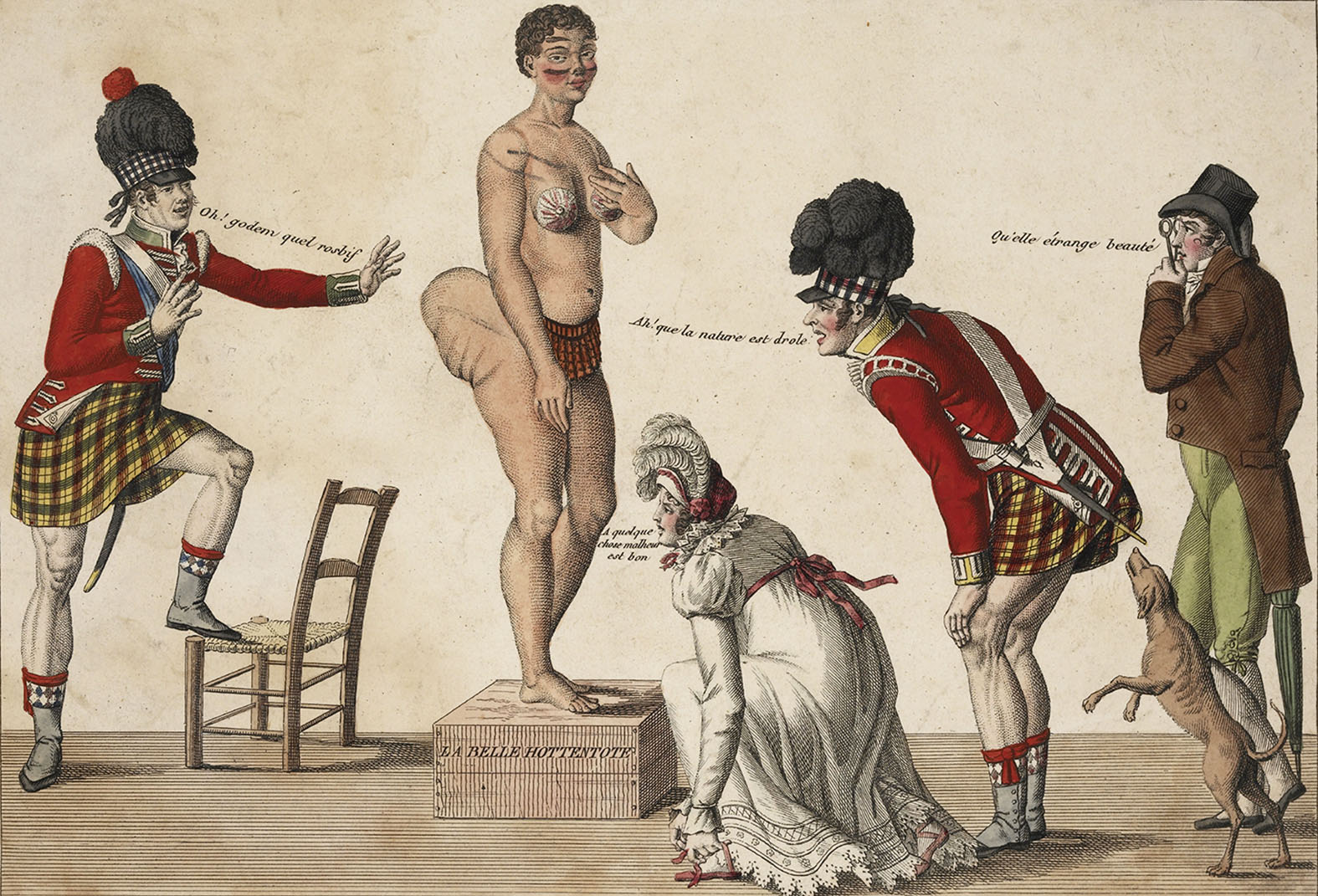 Her British owner later sold her to a French animal trainer who exhibited her in Paris. While in France, she was subjected to scientific experiments by French scientists who were intrigued about her larger-than-European buttocks and elongated labia.
Alongside Semenya, Serena Williams, the 23-time Grand Slam tennis champion has also been a victim of "white body policing". A senior tennis official once referred to her and her sister Venus as the Williams brothers. A Rolling Stone writer described her body as "built like one of those monster trucks that crushes Volkswagens at sports arenas" and Ben Rothenberg of the The New York Times wrote that Williams "has large biceps and a mould-breaking muscular frame, which packs the power and athleticism that have dominated women's tennis for years".
Historically, black people have been disproportionately used for medical experiments just as Semenya is now being used as a guinea pig to test if hormone reduction treatment can be used in sports.
In her ground-breaking book Medical Apartheid, Harriet Washington chronicled the disproportionate use of black people in abusive medical research. She noted: "Experimental development of gynaecologic surgeries like caesarean section, vesicovaginal fistula repair and ovariotomy were perfected almost exclusively using enslaved black women," and "a supply of black bodies was key to the primacy of the hospital as the new centre for American medical instruction and treatment. African Americans filled medical school rosters … because medical teaching, training and research utilised black bodies disproportionately, and in some southern venues, they were used exclusively."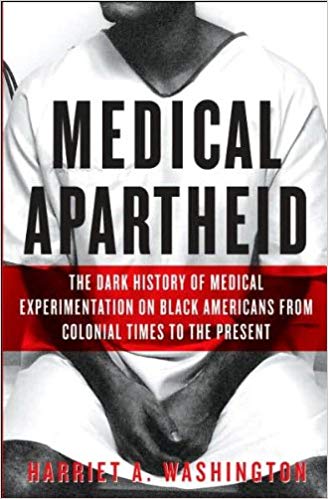 Besides being fascinated with the bodies of living black people, the white supremacist power structure also has a morbid obsession with dead black bodies. After Baartman's death in France, her body was dissected and her brain, skeleton and sexual organs remained on display at the Museum of Mankind in Paris until 1974.
Between 1835 and 1913 the Medical College of Georgia employed the services of grave robbers to supply cadavers for the school's anatomy laboratories. It was revealed that 77% of the remains that were discovered in the school basement in 1989 were African Americans. A similar find at the Medical College of Virginia also revealed that the cadavers discovered belonged predominately to people of African-American heritage.
We are witnessing a 21st-century variant of public lynching, of Semenya. Yet the earlier variant was deadlier. Between the 19th and 20th centuries, many black people living in the American South were lynched. Those who missed the lynching were able to gaze at the images on the pages of their local newspapers. After the bodies were brought down, they were dissected and the body parts were distributed to the viewing public to keep as souvenirs.
Some readers may argue that I am playing the race card — arguing that all this has nothing to do with race but gender identity. If this is the case, then how come the gender identity of Jarmila Kratochvílová, the holder of the 36-year 800m record has never been called into question?
How come Joanna Józwik, a Polish athlete who finished fifth in the 800m Rio Olympics race behind the gold, silver and bronze medallists (all from Africa) declared that she was proud to have finished as the "first European" and the "second white" in the race?
How come the requirement for hormone reduction medication only applies to track events from 400m to 1.60km which covers Semenya's area of specialisation, even though the IAAF relied on a study which included the hammer throw and the pole vault as sporting events in which women with elevated testosterone levels gain a competitive advantage?
How come Michael Phelps is celebrated for producing half the lactic acid of his competitors but Semenya is demonised for having a high level of testosterone?
Ahmed Olayinka Sule is a CFA Charterholder, writer and social critic based in London.