"Cities are strange things. They operate with little concern for people and their comfort, and rather function as efficient machines that are constantly calculating potential for maximal profit and productivity, while shifting people accordingly," wrote Thuli Gamedze in a 2017 Mail & Guardian article, titled Spaces are not neutral to the art they show.
On weekdays Juta Street in Braamfontein, Johannesburg — a block away from the University of the Witwatersrand — buzzes with photo shoots and the sale of loose sweets and cigarettes. The smell of codeine is in the air as heavy-tote-bag-carrying students make their way in and out of coffee shops and art spots, such as Stevenson gallery, between lectures and tutorials.
In addition to the gallery space, Stevenson's curatorial ventures served the needs of the photo-op-seeking student crowd. These ventures include Makhwapheni, the experimental fifth-floor space (where Mame-Diarra Niang constructed Black Hole), and the mural project (that you see as you get on to the Nelson Mandela bridge).
But, after what was almost a decade of calling the corner of Juta Street home, Stevenson Johannesburg is relocating to Parktown North's 7th Avenue.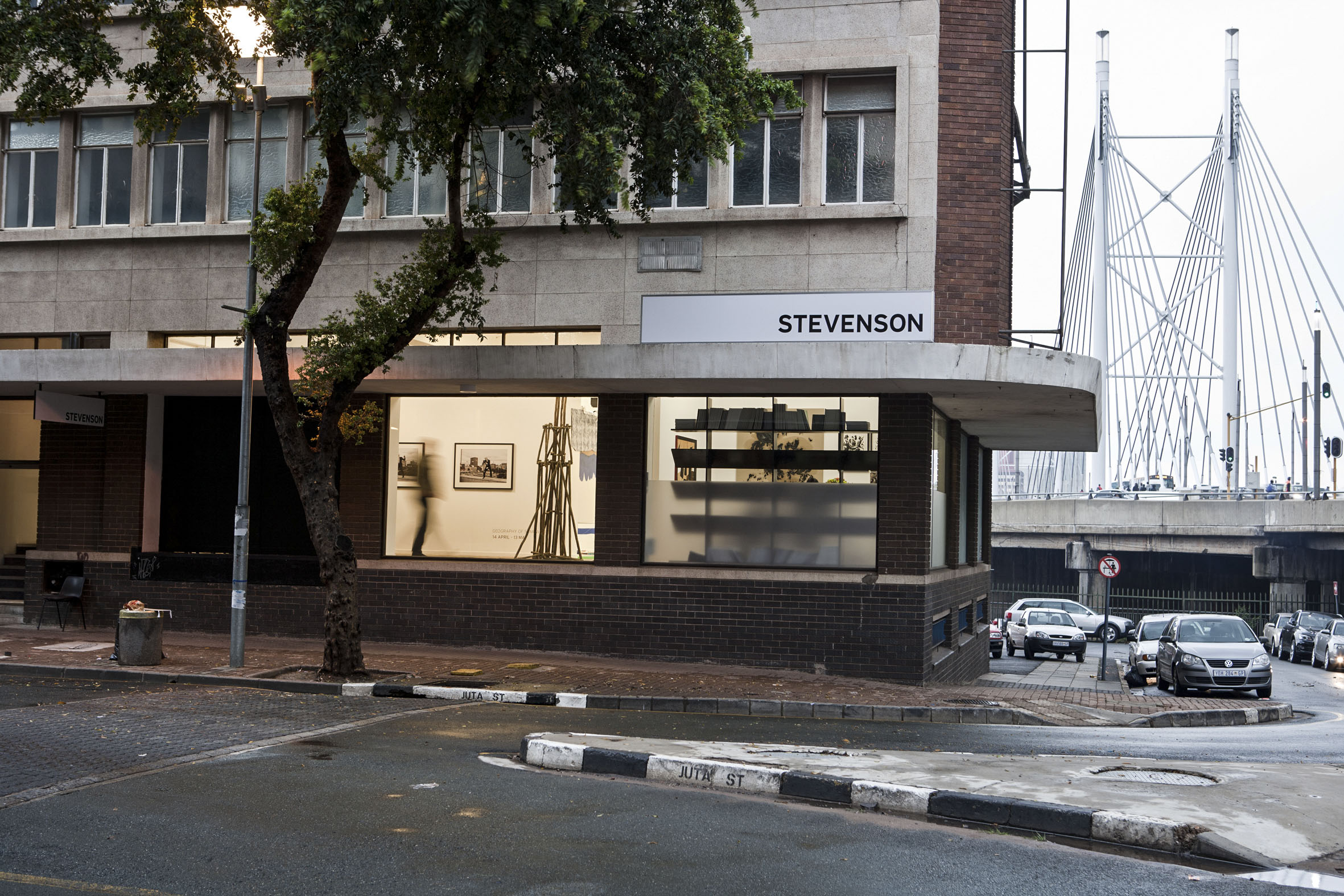 The Stevenson's space in Braamfontein on Juta Street. (Courtesy Stevenson gallery)
Known for being a popular food destination — with eateries such as La Boqueria, Workshop 55, Gabriella's Tearoom and The Foundry — 7th Avenue is an interesting change of scenery. The decision to move to the more amenable suburb comes from what Stevenson's press statement describes as "the need to make contact with a wider assortment of stakeholders and broaden the gallery's accessibility".
The decision was made following consultation with the gallery's directors, artists and supporters.
Even though the streets of Braamfontein flourish with culture, the student-heavy demographic does not always have the means to support the area's cultural entrepreneurs with the vigour required for businesses to stay afloat, as was witnessed with the recent closure of African Flavour books and The Orbit.
While Stevenson's director, David Brodie, admits that the Braamfontein audience brought "vitality and critical engagement to our programming," the move suggests the need for an audience that will spend.
Mixed-medium artist Robin Rhode concurs: "While I have always respected Stevenson's commitment to the ecosystem around Wits, I have freely spoken with the gallery partners about how geography can limit one's audience. Many of my friends in Jo'burg, and in particular my supporters in the art world, simply don't have Braamfontein on their radar."
READ MORE: From a distance: Robin Rhode reimagines the normal
In an era of access and talks of engaging with art beyond its affordability, is it okay to take art to the people who are buying it?
According to a gallerist who worked with Stevenson in the past, this is a question of the gallery's intention. Stevenson is a commercial gallery: a privately owned business dealing in artworks as its commodity. Neglecting the fact that its mandate is to sell their works would be counter-intuitive.
Does it, however, excuse their desired audience's discomfort with inner-city Johannesburg?
By moving to Parktown North, Stevenson is now a part of the gallery district that runs along or is in close proximity to Jan Smuts Avenue — which the former director of the FNB Joburg Art Fair, Mandla Sibeko, says is on the "doorstep" of collectors.
Stevenson's new neighbours include Gallery MOMO, Goodman Gallery, Everard Read, Circa on Jellicoe, Whatiftheworld, David Krut Projects and SMAC art galleries. The same model is used in Cape Town, where commercial galleries such as Stevenson, blank projects, Goodman and SMAC are congregated in one part of Woodstock.
Instead of noting that the move adds to a saturated area, Stevenson's press statement goes on to say: "It is a pleasure to join other galleries in the area and form part of a consolidated network for Joburg art goers." The gallery does, however, pledge to maintain ties with its current market through the Wits Art Museum (WAM). In September, Stevenson will facilitate a solo show by Meleko Mokgosi at WAM.
And, with spots such as BKhz, Sneaker Lab and Testament Bar serving the public as come-one-come-all alternatives to conventional gallery spaces in Braam, the loss of a traditionally white cube space is unlikely to disrupt this part of the city's amalgamation of art and street culture.