There was a sense of finality with which Johnny Clegg wrapped up his storied career which has not only seen him on the road perenially since 1983, but has become synonymous with South Africa's racial divide and the dissipation of legislated apartheid.
Knowing that he was battling pancreatic cancer, a condition he was diagnosed with in 2015, Clegg embarked on a landmark eight-month world tour in the name of "wrapping up my live career" in 2017.
The son of a cabaret singer and a crime reporter, Clegg was born in England in 1953 and moved to South Africa at the age of six. He moved around a lot in his early childhood, at one point attending six schools in five years in three different countries during his primary school years, according to an interview with Ray White for Radio 702.
"I developed an emotional survival mechanism to survive in any place I found myself in," he told White.
These formative experiences formed the blueprint for how Clegg approached his musical career and his anthropological studies. "When I was lecturing in the anthropology department at Wits," he told Hazel Friedman in an interview with the Mail and Guardian on the eve of a reunion show with musical partner Sipho Mchunu, "there was this expectation that, as a progressive person, one would be capable of uniting all the conflicting sides of oneself and becoming a truly integrated adult. But, for me, that is impossible. I have learnt, rather, to accept the fragments and the changes.
"There is a part of myself that identifies with the life of a migrant worker and the accompanying sense of dislocation and displacement."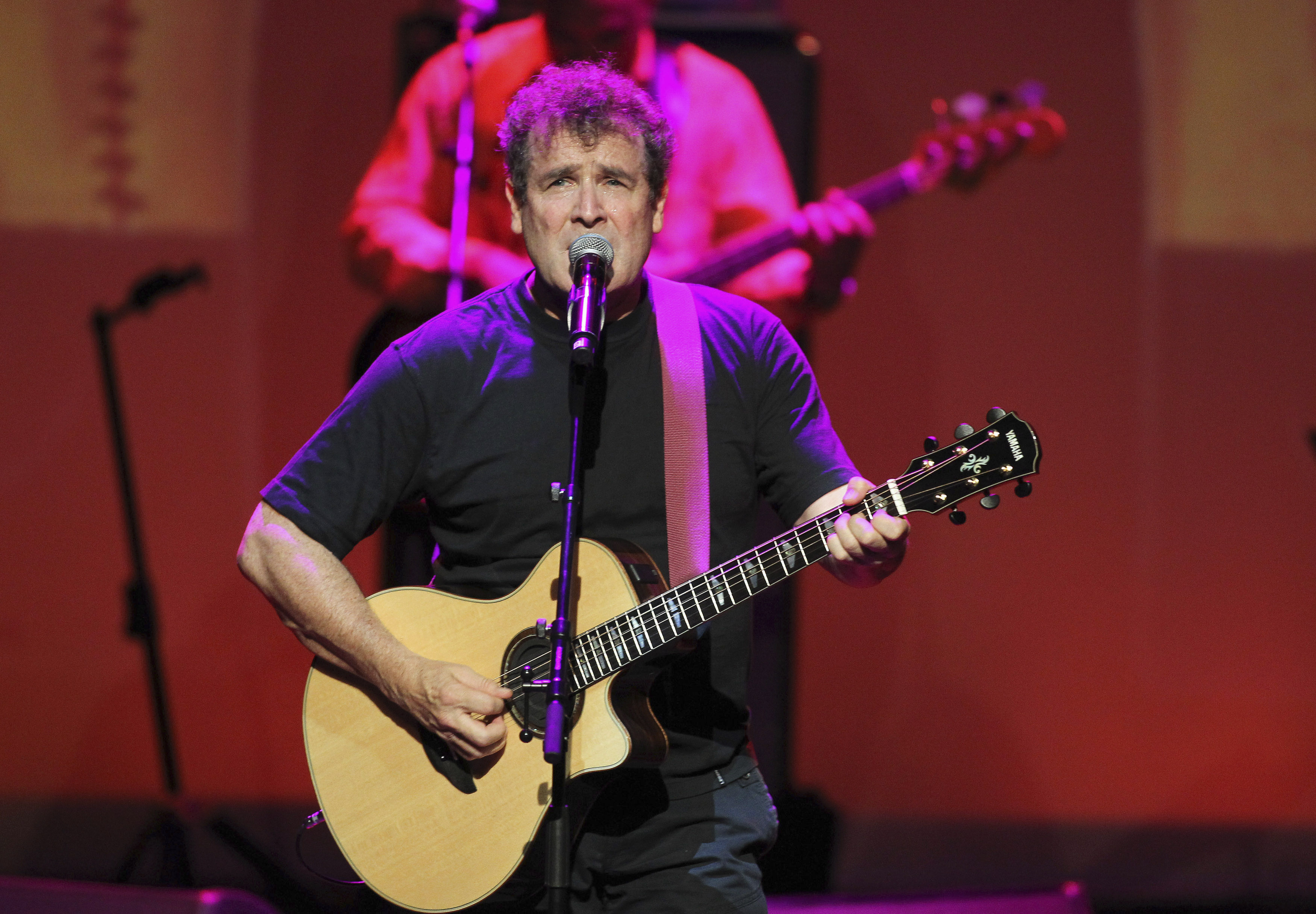 Johnny Clegg's relationship with the guitar began when he encounters a guitarist who had "Africanised" the instrument. (Sebastien Nogier/ Reuters)
Clegg began playing the guitar in his early teens and was hooked on the possibilities of the instrument after coming across a guitarist in the streets who had "Africanised" the instrument.
Developing a taste for Zulu music forms like maskandi and isicathamiya, Clegg would frequent townships and hostels at an early age, flouting apartheid laws to learn the intricacies of these musical forms and imbibe the attended cultural mores. He met his musical spar Sipho Mchunu in the context of one of these visits. They went on to form the musical group Juluka although their first musical experiments happened under the innocuous name of Johnny and Sipho. Their debut as Juluka, Universal Men, released in 1979, became a landmark album with an acute awareness and translation of its socio-political milieu and that of the nuances of the cultures it drew from. "Migrant labourers, in Africa, Europe, everywhere, are like universal joints," he was quoted by Richard Pithouse in an M&G article celebrating 21 years of Universal Men. "They are this incredible human resource who are just sucked up by the capitalist system and used anywhere. The system makes no concessions and so the workers have to create a whole new universe of meaning."
The groundswell that formed as a result of the undeniable force of Universal Men morphed into a successful but initially short-lived career for Juluka, with Mchunu heading back to Natal in the mid 1980s to pursue cattle farming. The group reformed in the 90's and would get together for many musical performances over the years.
Clegg himself would go on to form the group Savuka, with whom he had the massive hit, Asimbonanga, a 1986 ode to the growing stature of Nelson Mandela as probably the world's most visible yet invisible political prisoner at the time.
At one point, during a concert in Frankfurt in the 90s, a surprised Johnny Clegg was joined by then president Mandela on stage to who danced as Clegg performed a rendition of the anthem.
"I was taken by a wave of such amazing emotions," Clegg told Jenny Gross writing for the Associated Press. "I wrote that in 1986, knowing it was going to be banned and not knowing he [Mandela] was ever going to be released because we were in the middle of a civil war. Eleven years later, in a new South Africa, I'm playing the song, and the very man I wrote it for walks on stage and sings it with me."
In 1991, he was honoured with a Knight of Arts and Letters Award by the French government and in 2015 he was made an officer of the Order of the British Empire.
He was also honoured with the Order of Ikhamanga from the South African government in 2012.
He is survived by his wife of 31 years, Jenny and two sons, Jesse and Jaron.