There's a tiny car in our garage that my partner stubbornly refuses to sell. It's a 2009 Nissan Micra 1.9 Dci — a tar bubble with the personality of a bulldog. Tenaciously clinging to its existence by being reliable and extremely fuel efficient, this little gem eyes me with suspicion every time I approach her.
She knows I want to trade her in for a new set of rims or something equally as mundane, but refuses to relinquish her tiny spot.
Times are a' changing though, and the grey jelly-tot may have to move over for the new car on the block, at least in principal.
As this was my first launch in my new position as motoring editor for Mail & Guardian, I was vaguely nervous. Too many cramped international flights and frustrating airport waits had left me jaded with the bike world as a whole. Graciously, the South Africa car industry launches cars locally, which means it's a short hop to wherever the launches are held.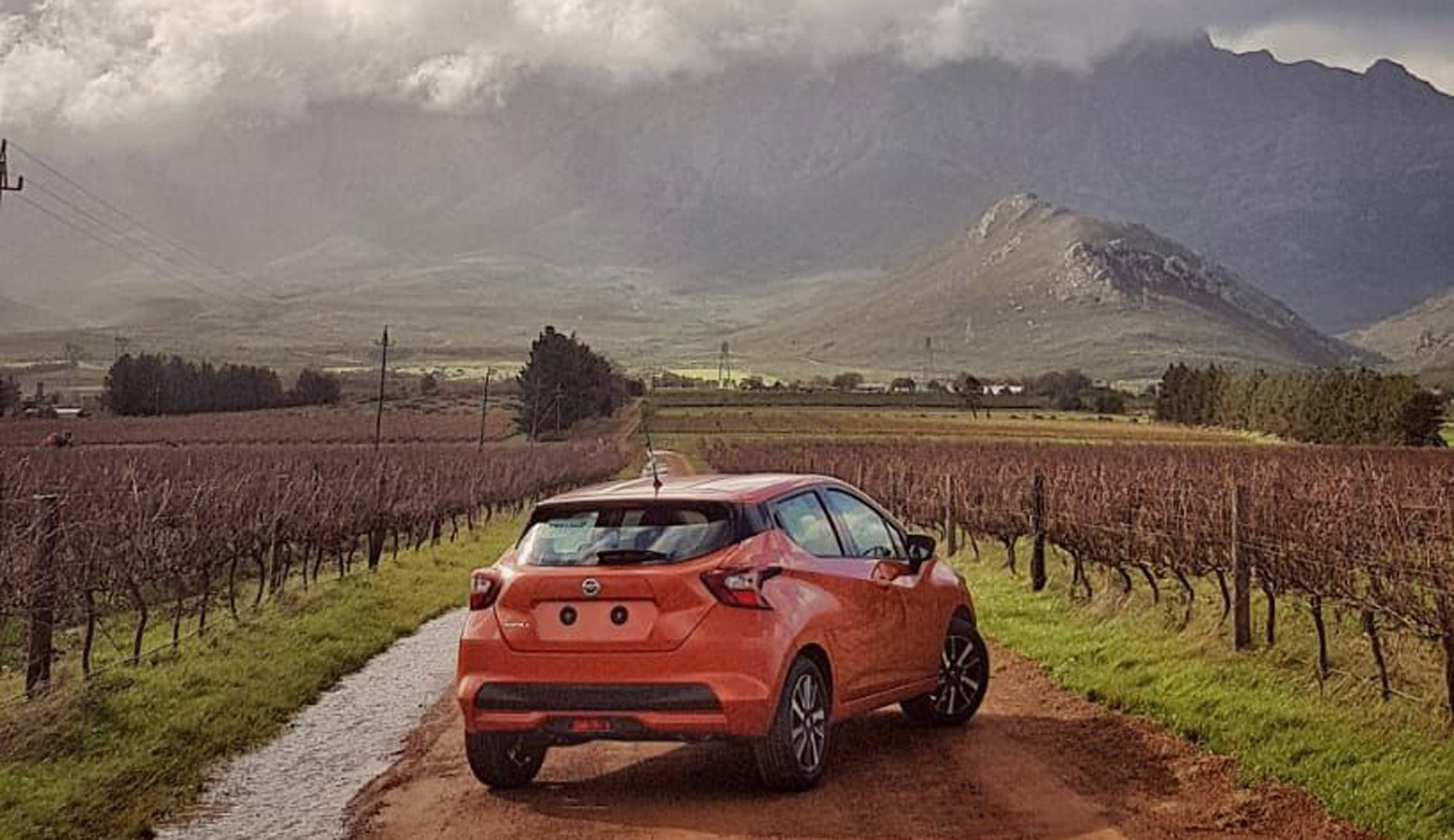 Nissan South Africa chose one of the most picturesque cities in our country to launch this "upper b segment" vehicle. The dehydrated tourist mecca that is Cape Town was finally receiving rain as we flew in. Thunderclouds and a light shower kissed us briefly as we departed the airport.
The venue for the launch was the Radisson Red, a deviant cousin of the more upmarket Radisson Blu. It boasts a modern, clinical approach to technological design that excels in certain aspects and sadly, falls flat in others.
For a vehicle like the Micra, which I think should be aimed at the student market, the venue fit was right. Nissan is trying to sell the car to the new appointed employee; I fail to see the logic. But coming from the company that created the Skyline GTR, I have no authority to question their motives. The evening blurred past in series of exotically flavoured gins and announcements made in a French accent.
The venue for the press event was The Silo Gallery on the V&A Waterfront. The sixth floor of this space was resplendently decorated, with more gin and strangely appetizing if not satisfying finger foods.
Check out: https://www.radissonred.com/cape-town/
And ogle over: https://www.theroyalportfolio.com/the-silo/overview/
The promotional media pieces around the vehicle are well choreographed and create a genuine sense of progress. The test drive was scheduled to take us through the Paarl wine routes and conclude at a remote but sumptuous restaurant. In the Cape, nothing is ever average.
I was paired up with a journo from the SABC whose fiery wit and twisted sense of humour merged flawlessly with my absolute disregard for most societal norms.
Our trip began in confusion, as we could not find any indicators or map of the route. I found a new Micra to stalk and stuck behind it. We called the Nissan staff and were told that we had somehow lost the navigation sheet. It didn't matter anyway, as the road had been closed due to a rock fall.
We circled the town a few times, as the GPS kept directing us back to the closed route. More expletives followed until we spied a co-conspirator, changed down a few cogs and overtook a tractor and two horses, all the while keeping our new teammate firmly in our sights.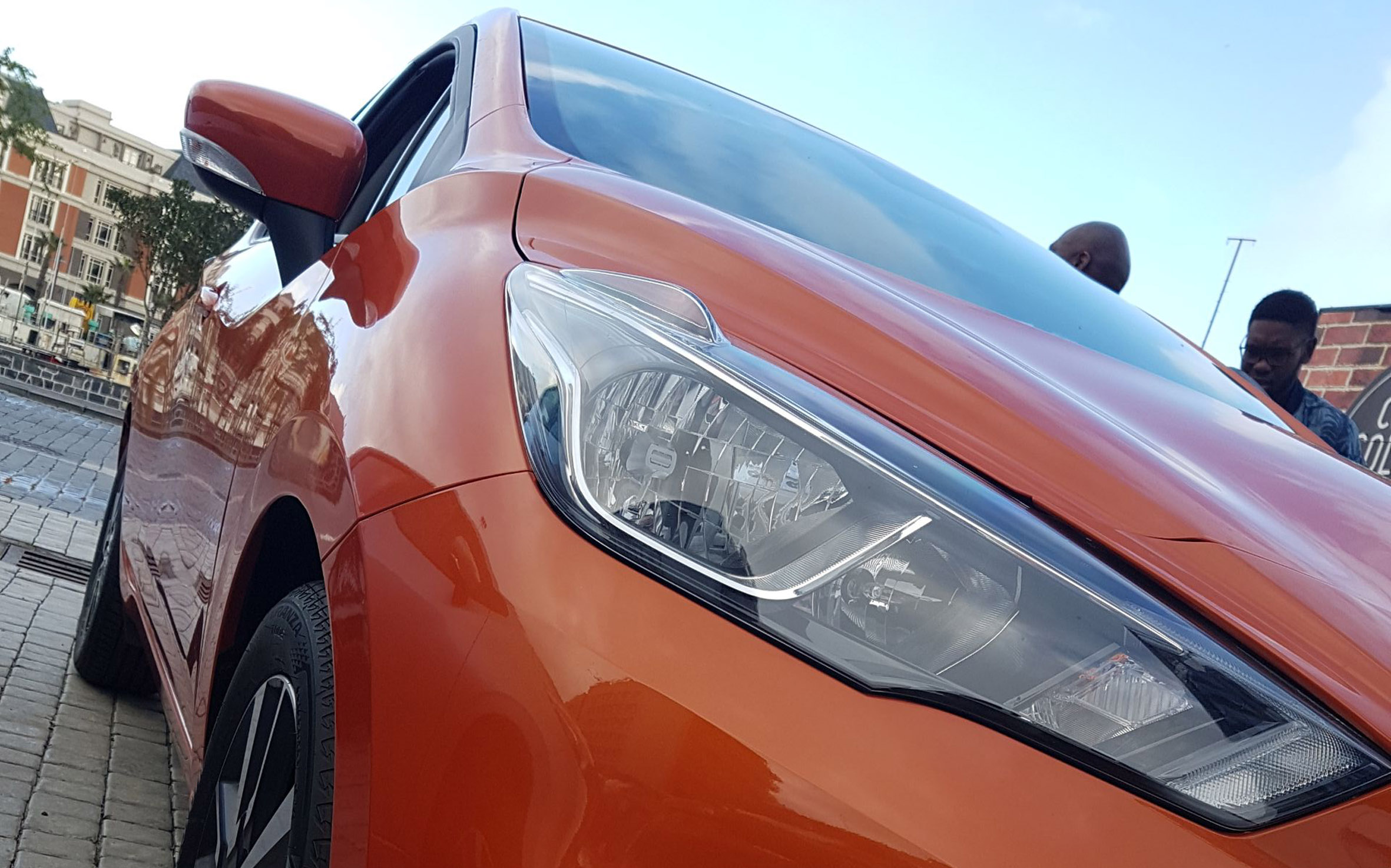 My test vehicle was the mid-grade Acenta, an intermediate model without too much individuality. The plus model features sporty rims and my favourite accessory — sticker options.
The interior boldly imitates the sportier and more brutal big brother GTR. At a tenth of the price of the 408 KW Skyline, the Micra successfully creates an aspirational imprint in the minds of those hankering after more expensive models.
It has a 0.9-litre turbo engine, which is smaller than my bike, but it pushes out a respectable 66KW. After testing three consecutive cars that all tipped the scales at over 300KW, I was a bit concerned that I would break it in two on the test drive.
It stares at you through slanted eyelids and its slick lines cross over into Stanley Kubrick's 21st Century vision of earth without compromising practicality. The almost GTR colour scheme distinguishes it easily from other brands in this price segment. Now if they had only added stickers, it would have definitely started a few conversations!
My navigator and I were comfortably surprised with the car's power and stability. We redlined it at about 175 km/h where, despite offering sacrifices to the gods of speed, we were out of steam. The engine is smooth, fuel-efficient and silent. The butter-soft clutch and gearbox are as light as dandelions floating on a summer breeze — easy for a new driver to get familiar with.
The interior has the ubiquitous Nissan feel of bordering on luxury; it combines modern features such as a touch screen, blue tooth and all the clichés of the modern age rolled into one easy-to-comprehend package. It's aesthetically appealing in a non-invasive way. Fashionable, with a contemporary appeal that will keep the modernists satisfied.
Even at this price tag, the Micra has VDC (vehicle dynamic control), smart braking and the Nissan advanced airbag system. For me it's incredible that one would add these features to what is essentially an entry-level car, but that is the advantage of progress. In my mind I cannot conceive why one would need traction control for 66KW, but our roads do present their seasonal contribution of hazards … rather be safe than floating away in a flash-flood.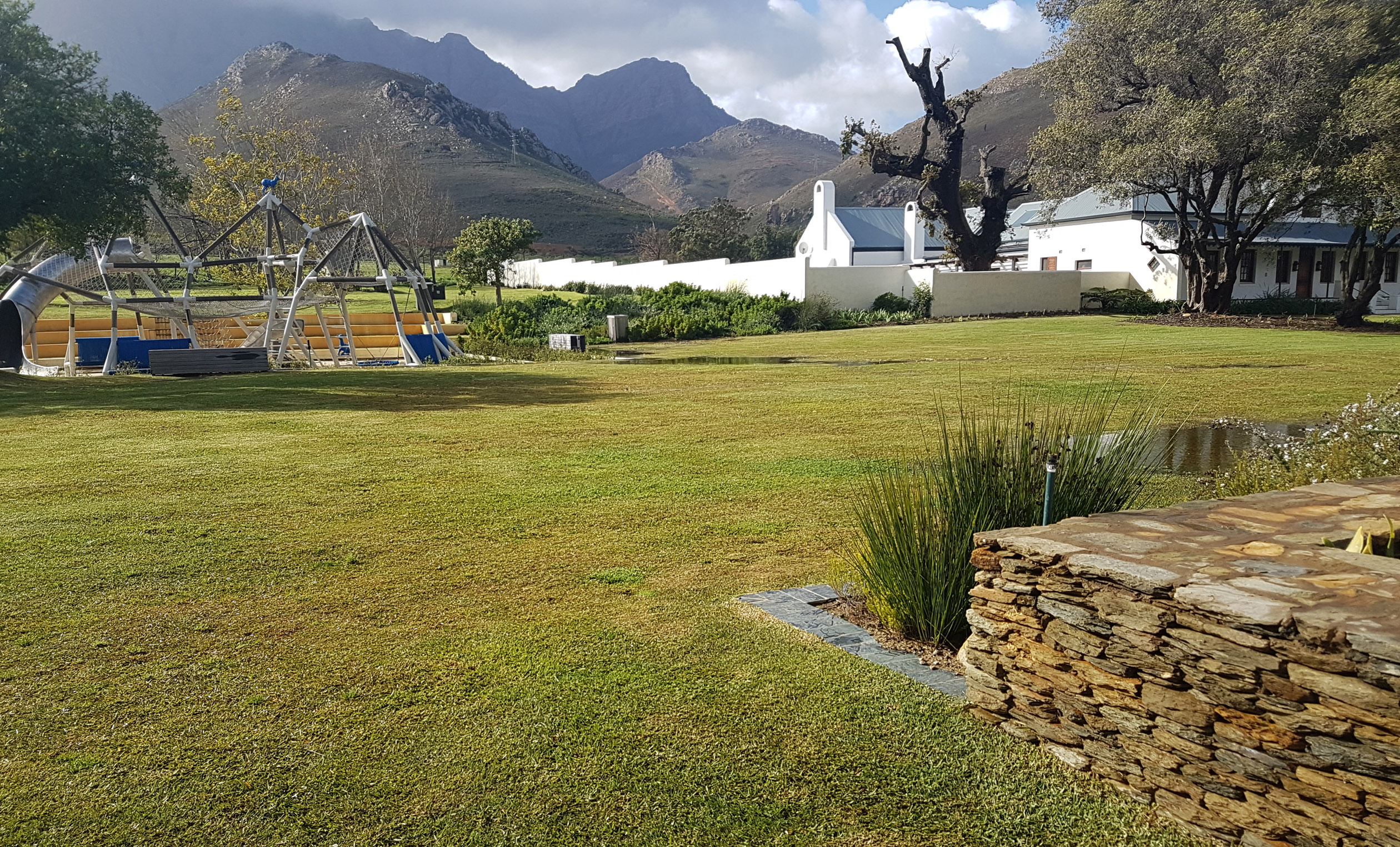 Our lunch date was at Bosjes Kombuis, a well-positioned Cape Dutch style restaurant within the juice-producing Ceres valley. It has murals, a fireplace and warm broth with steaming farm bread as part of its hospitable welcome; definitely worth the drive from Cape Town.
https://bosjes.co.za/en/kombuis/
My entertaining navigator was equally impressed with the Micra's drive, stability and general practicality. He also felt the target market should be re-aligned to coincide with a more student orientated segment and not the professional market that Nissan is pitching at.
Overall the vehicle presents a good value relative to the other cars in this segment. The competitive pricing structure, sound build quality and host of extra options allow the emerging car buyer to explore reliable and efficient motoring at an affordable price.
Road Ratings
Sex Appeal 6 (it definitely draws attention)
Steering 6
Fuel 8 (good for such a small engine)
Acceleration 5 (it's a 0.9-litre)
Creature Comforts 6 (applicable within segment)
Traffic 5 (an auto box please …)
Servicing 7 (cost effective)
Lights 6 (it has evolved well)
Sound 5 (the sound system is louder than the exhaust)
New Driver 8 (effortless to drive)
62 (road rating)