It was once called "the gentleman's C", the grade that the scions of wealthy families could achieve while waltzing through university with a minimum of study and a maximum of socialising, writes Nic Dawes.
As Judge Robert Grant of the Harvard class of 1873 wrote: 'The able-bodied C man! / He sails swimmingly along. /His philosophy is rosy as a skylark's matin song. / The light of his ambition is respectably to pass, /And to hold a firm position in the middle of his class."
There are so many Cs in this year's edition of the report card that you could be forgiven for expecting Jacob Zuma's top team to appear at Cabinet meetings attired appropriately — Naledi Pandor in tennis whites and swinging a racket, Siphiwe Nyanda grass stained from the football field, the 'red-wine-­sipping" Blade Nzimande in last night's dinner jacket.
Certainly, you will find fewer absolute failures in our list — the Es and Fs that denote a truly awful performance — and fewer spectacular successes, the As that we give out for performances admitting of no real quibbling.
Partly that is because this Cabinet has been in place just eight months, and the Zuma government represents as much of a change as the election of a new party might in another democracy. More detailed assessment will have to wait a little longer.
More worryingly, though, there is a considerable degree of what you might call downside risk in these figures. That is because in several crucial portfolios it remains unclear exactly what the minister is ­supposed to do, and in others, it remains unclear whether they will be allowed to do it.
Some of that is down to squabbling. Trevor Manuel and the sensible communists vs Ebrahim Patel and the red brigades, for example; and some of it is down to the reconfiguration of ministries and Cabinet clusters that leave ministers in vital portfolios such as education and energy unsure where their old functions end and the new ones begin.
Either way, the persistence of this uncertainty, and the apparent lack of leadership from the president, points to a worse performance next year. We can hardly slam Collins Chabane though, or Barbara Hogan, at this stage if their boss doesn't help them to do their jobs. But patience is wearing thin.
Frankly, though, a middling performance is not good enough. At the tail end of a brutal recession, it is not good enough for ministers in the economics cluster to pull Cs. In the face of rampant crime, it is not acceptable for the justice cluster to muddle along. Our challenges are immense, and we need the A team.
How we scored them
Each year in October we finalise the assignment of Cabinet report cards to the reporters who have spent the most time covering each portfolio.
They trawl through their notes, interview government officials, sector stakeholders, civil society organisations, and opposition politicians and try to build a composite picture of each minister's performance.
This year they also asked each department to list five key priorities, and outline its performance on each. We drew up our own list too, for comparison.
Finally we tried to assign each minister a set of new ratings (which we've dubbed the BMW rating). One measure estimates their Cabinet muscle — how much influence they have in the bruising deliberations that shape policy. Another rates their 'weathervane" qualities — how much they have shifted their department's approach since the advent of the Zuma administration, and a third rates their propensity for bling: flash cars, official residences and expensive budget vote parties.
Jacob Zuma: President


Bling: 5/5: Those unadmitted Nkandla renovations augment conventionally sky-high presidential bling
Cabinet muscle: 5/5: Well, he is the president, after all
Weathervane qualities: 2.5/5: Some of this, some of that (if we knew what he really believed, we'd tell you)
Assessing Jacob Zuma presents a special kind of challenge: his leadership strategy is to avoid assessment of any kind, not just by this newspaper but by the clamorous faction leaders of the tripartite alliance, by the Cabinet ministers who compete for his backing and by recession-weary South Africans.
For Zuma, the great conciliator, the middle ground is more often than not the high ground and it is all but impossible to discern where he stands on a number of crucial issues.
There is a certain amount that looks good about his first eight months in office, which is no doubt why his approval rating has shot up from 40% before the April elections to 58% last month — perhaps because he is clearly not the demon some critics made him out to be.
Contrast with his predecessor helps too. Thabo Mbeki allowed what could have been a glowing legacy to be tarnished not just by Aids denialism and tone deafness on crime, but guilt by association with the arms deal and by appalling abuses of the very institutions of justice he claimed to set such store by.
Despite gleaming new airports, stable banks and a vastly expanded welfare state, the Mbeki decade looks grubby from the cusp of 2010. And to the extent that some glister remains, it is Zuma who will bask in the apotheosis of the Mbeki project — the Soccer World Cup.
Zuma has done well to repudiate the worst of Mbeki's legacy, albeit without taking much responsibility for his own complicity.
Despite the damage he himself did to the battle against HIV/Aids, he has now begun to lead us out of the wilderness of denial. And he is backing long-overdue changes in telecommunications regulation and a clean-up at the shattered public broadcaster.
He seems genuinely to share the intense national anxiety about crime but is dramatically out of key with basic human rights principles and even the logic of criminal justice: the rhetoric of shoot to kill seems to swell up out of an instinctive authoritarianism that meets the violence of the streets with state violence.
That authoritarianism has echoes in the concentration of security portfolios in the hands of the president's closest political allies. Zuma complained bitterly about the abuse of intelligence for political ends, but there is little in his appointments to the security cluster — Siyabonga Cwele, Lindiwe Sisulu, Moe Shaik, Nathi Mthethwa, Bheki Cele — to suggest oversight will be any better on his watch.
Elsewhere his record is mixed. He has made excellent appointments — Gill Marcus at the Reserve Bank, Aaron Motsoaledi at health — and very, very bad ones: Lawrence Mushwana protects the powerful from the public rather than the other way around, and our new chief prosecutor, Menzi Simelane, is not only a craven servant of the governing party, he also cannot be trusted with the truth.
On our other greatest worry — the economy, or in plain English, jobs — Zuma has led by absence. He has set at play competing forces, allowing his left-wing allies to foist on him an economic development planning minister in Ebrahim Patel with no real job description, and appointing two planning ministers in Trevor Manuel and Collins Chabane but failing to protect them from ad hominem attack.
He vacillated on Eskom while an emergency developed and took too long to back Barbara Hogan in the poisonous succession battle at
Transnet. He said nothing about Julius Malema's potentially ruinous proposal to 'nationalise" mines.
Perhaps Zuma hopes that the locus of real policy capacity, the national treasury, will win out in time, with pressure from the left forcing a few concessions. But that is no way to run a country in the teeth of an epic global recession, with a million job losses and counting.
So perhaps it is not so hard to make an assessment: he is the curate's egg, good in parts. Trouble is, the bad parts are spreading.
Kgalema Motlanthe: Deputy President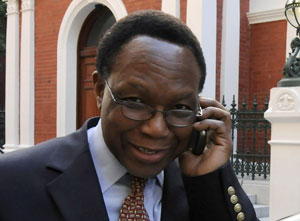 Bling: A simple, accessible man, he inherited the trappings of office but it's not known if he splurged on new purchases. After seven months in the country's highest office, Motlanthe adjusted quietly to his new role by retreating and allowing Zuma to stamp his own authority.
Cabinet muscle: 3/5: Not completely trusted by everyone
Weathervane qualities: 1/5: Has not rocked the boat at all
The two large projects on his radar have progressed very well. He chairs the South African National Aids Council, which after years of disunity took a leading role in getting national Aids treatment guidelines revised to widen access to antiretrovirals (ARVs).
He has also been watching 2010 World Cup preparations to ensure that public transport, accommodation and stadiums are ready for the spectacle that will cast a global focus on South Africa.
So quiet has Motlanthe been that speculations about his succeeding Zuma have evaporated.
Perhaps he is choosing not to upstage his dithering boss. But given our need for more visible leadership, we could do with more of Motlanthe's frank assessments; and his quietness might derive from the heir apparent's need to tread softly while he waits to succeed.
Trevor Manuel:Minister in the Presidency: National Planning Commission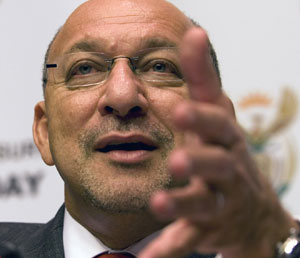 Bling: 4/5: Manuel ordered a new R1,2-million BMW 750i. He apologised, saying it was an error of judgement — but kept the car
Cabinet muscle: 3/5: Well-connected but has expended a lot of energy fighting off attacks from the left
Weathervane qualities: No score — new portfolio
In a kitchen cabinet a small group has the ear of the president even though they may not hold positions of office. But how about a bickering Cabinet?
Key members of this Cabinet, deputies and all, have been at one another's throats in a public free-for-all. But the dispute that has consumed more energy than any other is that between Trevor Manuel and Economic Development Minister Ebrahim Patel.
Manuel is a popular figure with investors and so there was a collective sigh of relief from this quarter when he was made minister of planning in the presidency. But Manuel's detractors in the Cabinet and ruling alliance of the ANC, SACP and Cosatu went to work to agitate about his position and demand more power for their champion, Patel.
Manuel was quick out of the gates in his job, setting out the work of his new office in a green paper that then came under sustained attack from the left. There seemed to be no quarrel with its content, but the left wanted Patel in charge; as a compromise, it also proposed that the planning commission should be headed by the president or deputy president.
But in the end Manuel won this war, the ANC deciding that he would head the commission. The war was costly, though, as key decision-makers had been consumed by the fight instead of giving their full attention to the real problem: the country's jobs hemorrhage.
Manuel has managed tolerably well to create space for himself in the muddle and he hasn't really done anything wrong.
Collins Chabane:Minister in the Presidency:
Performance Monitoring, Evaluation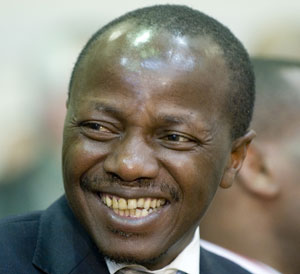 and Administration



Bling:1.5/5: Still drives the 4×4 Mercedes Essop Pahad left behind; but came under fire when he used a government credit card to pay for personal expenses
Cabinet muscle: 5/5: Has become Zuma's most trusted lieutenant and is on all the ANC committees that matter
Weathervane qualities: No score — new portfolio
Chabane's task is to trample on his Cabinet colleagues' toes to ensure the acceleration of service delivery. On paper at least, he's on the right track.
He wasted no time in releasing his green paper detailing plans for a service delivery unit housed within the presidency and consisting of experienced officials. Chabane's department says it will finalise by January performance contracts for all Cabinet ministers that will hold politicians accountable for poor service delivery.
Ministers will be expected to report back to Chabane's office every quarter and they will have to sign delivery agreements with their officials.
Chabane helped establish an inter-ministerial committee to deal with corruption in the public service; and this too will be based in the presidency.
Richard Baloyi: Minister of Public Service and Administration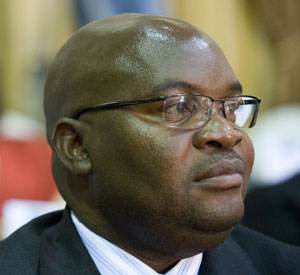 Bling: 3/5: He is driving his predecessor's car but is still in the mood for a party, spending R104 407 on his budget vote bash
Cabinet muscle: 0/5: Can't even persuade his colleagues not to piss off the public by spending ludicrously on luxury cars
Weathervane qualities: 1/5: Unconvincing departmental changes so far
The joy of being appointed a minister quickly fades when you hear you're going to be in charge of public service and administration.
But Richard Baloyi put on a brave face and started with vigour, insisting that corruption needs urgent attention and sounding as though he would put Batho Pele back into the public service.
Ten months down the line there is little to show for it.
Consider his handling of extravagant ministerial car purchases. Caught between an incensed public and his luxuriously transported Cabinet colleagues, he folded: ministers hadn't broken any rules, he said limply, and they wouldn't be giving back their wheels.
That is what Baloyi's leadership is all about. He is more empathetic and agreeable, and a better listener, than his predecessor, but doesn't have the courage to put the knife in.
His department has many public service anti-corruption programmes, strategies and frameworks, but as many reports on public service corruption, prepared by the toothless public service commission, are gathering dust. And the anti-corruption hotline running since 2004 has so far dismissed a laughable 35 officials.
Baloyi did this year oversee the implementation of the occupational specific dispensation for medical and education professionals, but other sectors are still waiting.
Siyabonga Cwele: Minister of State Security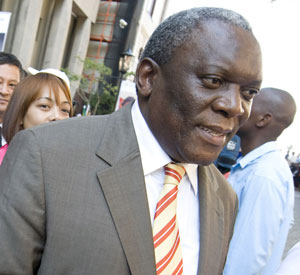 Bling: 2/5: His only visible indulgence is having an interesting wife, Sheryl (but the drugs mule case has gone awfully quiet)
Cabinet muscle: 5/5: Whoosh — out go Mbeki's boys and Kasrils's liberal transparency rubbish
Weathervane qualities: 4/5: One of Zuma's most trusted servants though no independent power bases
Assessing the effectiveness of the minister in charge of secret services means making inferences from what is visible. In the case of Cwele, that is not very much.
He keeps a much lower profile than his predecessor, Ronnie Kasrils, and has a more traditionally authoritarian approach to intelligence policy. One pointer — his failure to release a Kasrils-appointed review of the intelligence services that recommends narrowing the great latitude for gathering domestic political intelligence that the National Intelligence Agency enjoys is characteristic. Now that the Zuma administration controls these instruments, such restrictions are unpalatable.
Another pointer is Cwele's insistence at the Jackie Selebi trial that intelligence agents should be excluded from being 'compellable witnesses", meaning intelligence relevant to court cases will only be disclosed when the state deems it expedient.
Outgoing Inspector General of Intelligence Zolile Ngcakani has also failed to release his report into the leaking of the Zuma tapes, which took place under Cwele's watch.
Meanwhile Cwele has made good progress weeding out Mbeki-era directors and beginning the process of restructuring the services. Draft legislation to be tabled next year is likely to bring intelligence structures under much tighter central control.
Cwele missed his own December deadline to retable legislation to protect sensitive state information (replacing the old Protection of Information Act) but that's better than trying to do a rush job.
He is playing a leading role in developing a new Border Management Agency that will replace police, army and home affairs officials at border posts.
Rob Davies: Minister of Trade and Industry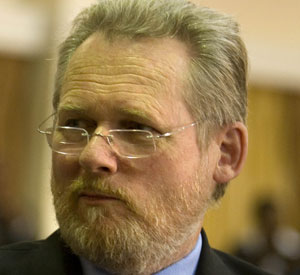 Bling: 0/5: Old-school austerity
Cabinet muscle: 2.5/5: He's carving out space while rivals fight for bigger prizes
Weathervane qualities: 3.5/5: Bye bye trade deals, hello tariff hikes
'Macroeconomic policy has been enormously successful over the last decade; the failure has been at the level of the real economy." Regularly trotted out by economists and state officials, that analysis contrasts the work of the national treasury with that of trade and industry as a kind of epitaph for the Gear years.
And that is the scale of the challenge Rob Davies, a former unionist and parliamentarian, faces: he must help create an environment in which sound government finances and moderate inflation can combine with reliable infrastructure and credible regulation to grow the economy rapidly and create jobs.
He will have a difficult time. His championing of enhanced trade protection and state support for strategic industries is sharply at odds with the treasury, which controls the funds for such programmes.
Equally importantly, he must repair a department compromised by 13 years of woeful leadership — initially too strong, then too weak.
We have concerns about his approach to trade protection, but it has made South Africa a player again in multilateral forums and it is balanced with vigorous tariff cuts for key inputs. The competition authorities, the one major success of his predecessors, have become even sterner on his watch.
Among the development finance institutions, the Industrial Development Corporation is looking to gear up massively. It could either spur a burst of new businesses, or waste cash propping up failing mines and crony capitalists.
We are unconvinced by sector programmes such as the one that props up the motor industry, and we hope that between battles over the Doha development round Davies is developing credible strategies to create space for job-intensive development, and that between Trevor Manuel, Ebrahim Patel and Pravin Gordhan, he will be able to actually implement some of them.
Nkosazana Dlamini-Zuma: Minister of Home Affairs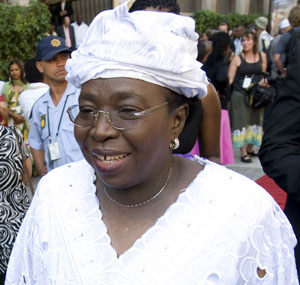 Bling: 0/5: Still using the car she had in her previous portfolio
Cabinet muscle: 3/5: Commands respect in Cabinet despite her former Mbeki allegiances
Weathervane qualities: 4/5: 403 cases of corruption under investigation augment the visible signs of a healthier climate
The minister dubbed 'Dr Fix It" by her officials has restored dignity to shameful blot on the government's service record once called Horror Affairs.
Fresh in office, she won the hearts of many by denouncing 'the practice of sending people from pillar to post". She then briskly fired two officials in Pinetown, KwaZulu-Natal, when an ID applicant committed suicide, despairing of ever obtaining the document that would help him secure a job.
Getting an ID now takes four to six weeks, not three to six months; temporary IDs are now issued immediately; and you get notified by SMS of progress on your application.
But Dlamini-Zuma must attend to the rectifications and amendments section of the department: errors on people's essential documents still blight their lives.
Immigration control remains a headache for the new minister. She will need to take advantage of the defence force's return to the borders and impose strict controls on the issuing of documents to reduce corruption linked to the process.
Geoff Doidge: Minister of Public Works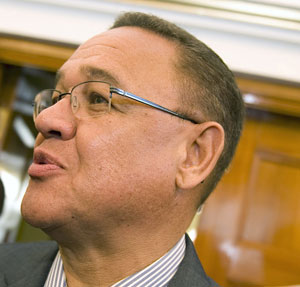 Bling: 1/5: Still using cars inherited from his predecessor — a four-year-old BMW 550i for Pretoria office and a five-year-old BMW 545i for Cape Town
Cabinet muscle: 3.5/5: To be tested by what he does on the committee looking at ways to reduce spending by the Cabinet
Weathervane qualities: 2/5: Change perceptible if slow
The 500 000 jobs promised by December in President Jacob Zuma's state of the nation address have failed to materialise — and Doidge must carry the can. As recently as November he was still saying — in the face even of ANC scepticism — that the opportunities would appear.
He was at it again when the second phase of the expanded public works programme was launched in April. The first phase helped create 1,4-million temporary jobs (the target had been one million). But Doidge's assertion that four million job opportunities would be created by 2014 was again received with scepticism as the recession-hit economy went on to shed about a million jobs in the year to September.
It has not all been about empty promises, though.
Beefing up the government's asset management is on track, although Doidge's department is still struggling to manage state immovable assets effectively and a fixed asset register and a capital assets register need to be completed. He has also overseen the improvement of government facilities, with 300 state-owned buildings becoming accessible to people with disabilities.
His management acumen was dented when he took to task senior officials who dared question his award without tender of a R45-million forensic investigations tender to his preferred law firm. On the other hand, he has grasped the nettle of corruption in his department, calling in the Special Investigation Unit following allegations concerning wasteful and fruitless expenditure as well as collusion with service providers.
Pravin Gordhan: Minister of Finance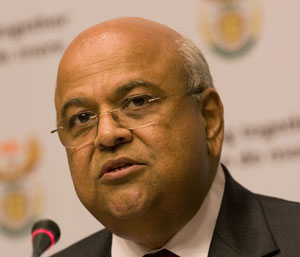 Bling: 1/5: A mid-range Lexus in Pretoria, an Audi A6 in Cape Town; and no residential splendour
Cabinet muscle: 3/5: Not at the top of the heavy-hitters list but can crunch the numbers that matter
Weathervane qualities: 1/5: Has kept the smoothly functioning department he inherited on the same tracks
We do not know if Pravin Gordhan is a religious man, but it is easy to imagine him on his knees, thanking his deity for Trevor Manuel.
Not because Manuel handed over public finances in excellent shape, but because the broad-shouldered captain of the '1996 class project" absorbs a hail of flak from the left, allowing Gordhan to get on quietly with his job.
So far Gordhan has had only the limited stage of the medium term budget policy statement to show his mettle — his next big date is in February's budget.
But he has been in the background for years, running government's tax collection engine-room. This tax has been channelled into social investment, education, health and infrastructure.
You could see Gordhan, then, as a sterile kind of bean counter, the technocrat's technocrat. But you would be wrong. He masters the numbers while never losing sight of the fact that the numbers need an ethical underpinning for the social contract that holds us all together to succeed.
One part of that vision is a broad sense of social justice, the other is being tough on waste and corruption.
That firmness doesn't come at the expense of engagement, however. His key priorities include protecting jobs and strengthening public spending programmes to alleviate the hardship caused by unemployment. These include a training layoff scheme which gives firms an alternative to retrenchment and the expanded public works programme.
Gordhan's other priorities include sustaining the delivery of services and developmental programmes during the present difficult economic period as well as ensuring diligence in the management of public finances so that future generations are not burdened by the choices taken today.
Despite a wider deficit, savings are a priority. A task team led by the minister has identified potential savings in the next three years totalling R27-billion.
Within weeks of his appointment Gordhan set up a tender compliance office in treasury that brings together a number of other departments and agencies focusing on fighting tender-related corruption and fraud, plugging leaks in the government procurement system.
Gordhan was asking a lot of South Africa in his medium-term budget. He was committing the country to a R600-billion borrowing programme over the next three years, largely to be able to continue an ambitious social spending programme.
Nine months ago it was hard to imagine Team Finance without Manuel at its apex; now it's hard to know what we all fretted about.
Barbara Hogan: Minister of Public Enterprises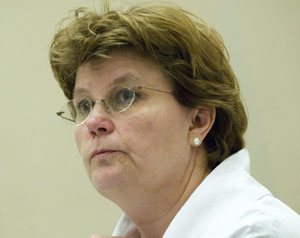 Bling: 0/5: moderate to penurious
Cabinet muscle: 2.5: gradually showing how skill and principle can win out over political force
Weathervane qualities: 4: Hogan believes in transparency, corporate governance, and the rule of law. Also common sense. That's close to revolutionary
Barbara Hogan spent the best part of a decade in jail, and a year in solitary confinement. She led the parliamentary finance committee through the Gear wars and faced down Thabo Mbeki over HIV/Aids. Right now though, she is in the fight that she is most likely to be remembered for, and it is an ugly brawl.
Jeff Radebe left key parastatals in a mess in 2004 and his successor, Alec Erwin, did a selective job of cleaning up that in many instances made matters worse.
It is a list to make the most ardent of turn-around specialists blench: Eskom was already R10-billion in the red and struggling to keep the lights on when Hogan took over. South African Airways under Erwin protégé Khaya Nqakula was mired in losses, controversy and an ill-advised deal with Airbus. The pebble bed modular reactor was transmuting funding into dubious promises at a record rate. Denel was bleeding cash and fighting graft claims.
Meanwhile at Transnet, relatively insulated from the chaos by Maria Ramos and a strong board, financial recovery could not mask ongoing operational inadequacies, particularly in the crucial freight rail division, which is still plagued by derailments and capacity shortages.
Management succession battles, most prominently at Transnet and Eskom, are mere symptoms of the deeper war over resources that Hogan is attempting to damp down. The coalition of support that has formed around would-be Transnet chief executive Siyabonga Gama has every thing to do with the massive tenders the company is handing out, as did the roars of disapproval when Jacob Maroga left Eskom.
Hogan has stood on principle in each case, insisting on basic governance principles. She has been spectacularly ill-served by her boss, Jacob Zuma, and her Cabinet colleagues, especially Communications Minister Siphiwe Nyanda, who campaigned for Gama unashamed about his role in awarding a Spoornet contract to General Nyanda Security Services, and Jeff Radebe, who seems to think he still runs the department.
Public enterprises has a shameful history of serving as a giant cash cow for ANC-linked financial interests, rather than as an instrument for ANC policy. If Hogan can turn that around, and get from brave principle to real performance, A+ won't be a high enough grade.
Tina Joemat-Pettersson: Minister of Agriculture, Forestry and Fisheries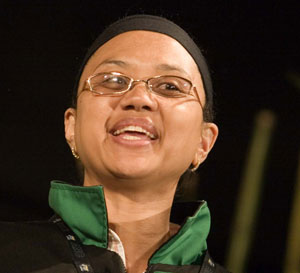 Bling: 3/5: A new Mercedes Benz S350 with R15 000 worth of extras pushed up her rating here
Cabinet muscle: 3/5: Has earned respect from colleagues and is savvy enough to get her way without confrontation
Weathervane qualities: 4/5: A whirlwind of fresh air in a stale department
Tina Joemat-Pettersson has no time for slackers. When she moved into her new office at the notoriously lethargic agriculture department, South Africa was a net importer of food; six months later the country is exporting food again.
She is rapidly creating a database of South Africa's farmers and assisting subsistence farmers to produce better food for their families. Showing that the agricultural department can be pro-poor without alienating commercial farmers, she has done away with the acrimony in this relationship — and both black and white unions sing her praises.
But the rural economy is still a long way from sustainability.
She is opening the still untapped markets of Africa for South African produce and exporting South Africa farmers to the continent to share their skills and knowledge.
She showed her political clout when she succeeded in moving fisheries to her department.
But sorting out the corruption-prone fishing quotas as well as ensuring that subsistence fishermen get a slice of the pie will test her political skills, as will the better policing of poaching that she's promised.
Political acumen will be needed again as she pursues her work with the water affairs department to secure a more equitable division of water, because at some point this will involve taking from the rich to give to the poor.
Nosiviwe Mapisa-Nqakula: Minister of Correctional Services





Bling: 4/5: R700 000 spent on newspaper ads promoting her budget speech
Cabinet muscle: 2/5: Closer to Mbeki than Zuma, though as former president of the ANC Women's League she might have some leverage
Weathervane qualities: 2/5: Not much has changed
Given Nosiviwe Mapisa-Nqakula's track record at home affairs, how anyone could think she was the most suitable candidate to take over our troubled prisons department still boggles the mind.
The correctional services department is in dire need of creative resolutions and clean, no-nonsense leadership, but Mapisa-Nqakula — one of the lucky survivors from Thabo Mbeki's Cabinet — has neither said nor done anything that shows she has the ability to meet that need.
Mapisa-Nqakula's proximity to the Bosasa group of companies has also not installed any confidence that she will clean up possibly one of the most corrupt tender syndicates in the history of the civil service.
Bosasa is at the centre of the Special Investigating Unit's probe into tender irregularities at the prisons department and Mapisa-Nqakula has admitted that she was previously in a business relationship with Bosasa's chief executive, Gavin Watson.
It is Mapisa-Nqakula's duty to reclaim money lost by the department through alleged corrupt tender processes. Why is she unwilling to do this? She must also publicly clarify the criteria for medical parole in light of Schabir Shaik's release. Mapisa-Nqakula has the powers to change her predecessor's decision on Shaik's parole, but chose not to.
Despite severe overcrowding in correctional facilities, Mapisa-Nqakula froze the procurement process of five private prisons, failed to provide any alternative remedies for the problem, and merely said she would reconsider building private prisons. A few months later she is still considering.
Noluthando Mayende-Sibiya:Minister of Women, Children and People with Disabilities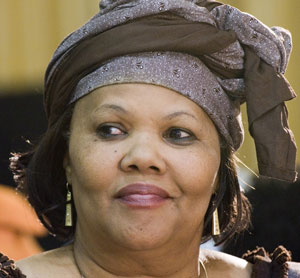 Bling: 4/5: R1,2-million on a Range Rover for her Pretoria office and an Audi A6 for Cape Town office
Cabinet muscle: 3/5: Carries clout as a well-respected member of both the ANC's NEC and the SACP's central committee
Weathervane qualities: 1/5: Still in the dark about how to drive the department; yet to replace the DG she fired
Formerly president of Cosatu's health affiliate, Nehawu, and respected among trade unionists, the first minister of this newly created portfolio is struggling to find her feet.
Her department lacks a programme of action and has been unable to run effective campaigns on anything — not even the recent 16 Days of Activism for No Violence against Women and Children: it had to ask the department of cooperative governance and traditional affairs for help.
Her department might be hamstrung by a limited budget, but that should not have prevented it from consulting with women's groups and formulating action programmes. And budget excuses do not explain Mayende-Sibiya's contribution to the departmental chaos in allowing her relationships with senior staff members to break down.
The department aims to fill 195 posts in the next three years as it sets about creating an empowerment fund for women, introducing a gender parity Bill, championing a 2% employment equity target for people with disabilities, and pushing for a review of the Children's Rights Charter.
Membathisi Mdladlana: Minister of Labour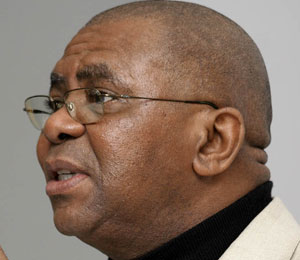 Bling: 1/5: He's still using his old cars
Cabinet muscle: 2/5: Not close to Zuma, but given some clout by the high regards in which he's held by Cosatu
Weathervane qualities: 3/5: Appointing Jimmy Manyi as director general looks like an attempt to beef up departmental performance
Mdladlana's most daunting task was set by the ANC's Polokwane conference: creating meaningful employment, which the ANC's left-wing allies understand to include the scrapping of labour brokers.
In his June budget vote speech, he attacked certain temporary employment agencies for violating the basic principles of decent work. Mdladlana has never been afraid to shoot his mouth off, but his idiosyncratic suggestion that labour brokers could be banned has been repudiated as his 'personal opinion" by Zuma, who insists that this is not ANC policy.
With skills development removed from the labour department to the new higher education department, he has been forced back to the drawing board, as he has relied heavily on such programmes as a performance measure and to address job creation.
Pressured by the new administration to deliver on his mandate, Mdladlana has announced his intention to amend some labour laws, including those affecting employment equity, basic conditions of employment and labour relations.
A major failing has been the department's continuing inability to employ more inspectors to vet companies' compliance with labour law. According to its annual report, the department's vacancy rate stands at 17,23%, with 20% of unfilled posts being inspectors.
The department also received a qualified audit report from the auditor general for the sixth
consecutive year.
Edna Molewa: Minister of Social Development




Bling: 2/5: During the first six months of her tenure Molewa and her deputy Bathabile Dlamini spent R4,4-million on transport costs alone — R25 000 per day on jetsetting; but she's still using her predecessor's cars
Cabinet muscle: 3/5: 1/5: A former Mbeki-ite, she lacks clout
Weathervane qualities: 4/5: 1/5: Has lit some fires under managers, but largely business as usual
Succeeding Zola Skweyiya, a minister driven by both exacting standards and empathy for South Africa's marginalised, involves some challenges, not least in maintaining the former minister's anti-corruption drives.
Molewa has inherited a department that has cleaned up pretty well and appears to run almost on auto­pilot sometimes. Several of the department's gains in 2009, like Cabinet approving the staggered extension of the child support grant up to the age of 18 by 2012 or the redefining of disability grant qualification criteria, are fruits of initiatives planted years previously.
Likewise, Skweyiya's roping in of the Special Investigations Unit (SIU) in 2005 to weed out corruption and fraud in his department and in the South African Social Security Agency's disimbursement of grants has meant a continuing uncovering of grafters.
The department registered more than 500 000 children for the child support grant this year and, with almost 14-million South Africans accessing social grants, the pressure is on Molewa to continue clamping down on fraud and corruption.
The department has also been fine-tuning the draft discussion document on social security reforms. On the table are reforms including the introduction of a mandatory retirement system, changes to the road accident fund and the integration of social insurance delivery functions including pensions, unemployment benefits and compensation for workplace injuries.
Angie Motshekga: Minister of Basic Education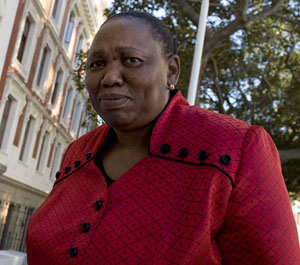 Bling: 5/5: A Range Rover TDV8 and a BMW 730D at a combined cost of R1,7-million and R267 044 for her budget speech party make her highly competitive in this category
Cabinet muscle: 3/5: Close to Zuma
Weathervane qualities: 4/5: Certainly ringing the changes departmentally, if not necessarily for the better
South Africa's dysfunctional basic education and her department's failure to provide clear policy direction need undivided ministerial attention, but as president of the ANC Women's League Angie Motshekga's party political pursuits make her half a minister.
She might have the necessary balls — as in cleaning up the national curriculum statement and withdrawing both a flawed half-billion-rand workbook tender and a government gazette that lowered the achievement of a distinction in grade 12. But the last two might have been unnecessary if she'd been spending more time in the department.
She has also been inaccessible to stakeholders in the education sector and has not yet come up with her own plan for education. On outcomes-based education, the double-speak has to end: is it dead or not?
She will also have to rein in the South African Democratic Teachers' Union, which is stuck in a past when teachers had no rights and education was a political battleground; as a result it has systematically been wrecking the country's education system. Summoning teachers to meetings during school hours has to stop, for instance.
Motshekga is acutely aware of the collapse of school education in townships and rural areas and she is spot-on in her assessment that working schools will be the outcome of well-functioning national and provincial departments of education, district offices and schools. But while she has been talking a lot about the right issues, as a part-time minister she will simply fail to get education on track.
Aaron Motsoaledi: Minister of Health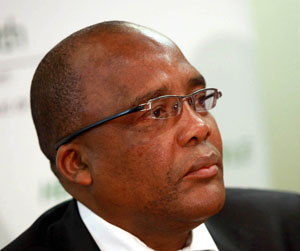 Bling: 4/5: More than R1,1-million for a Mercedes Benz E 500 and Mercedes Benz E200
Cabinet muscle: 3.5/5: Persuaded Zuma to speak more about HIV and raised new cash for expanded ARV provision
Weathervane qualities: 3.5/5: Ditching Thami Mseleku and making peace with the TAC add up to major climate change
Repairing the disastrous legacy of Manto Tshabalala-Msimang and driving the controversial National Health Insurance (NHI) scheme add up to one of the toughest jobs in the Cabinet. While Motsoaledi has won respect from health advocates and has built relatively strong relationships with health activist organisations such as the Treatment Action Campaign (TAC) and Southern African HIV Clinicians Society — a tonic after his predecessor's contemptuous dismissal of civil society and other experts.
He has publicly — and boldly — acknowledged that the country's dilapidated public healthcare system is in no condition to accommodate an NHI. He promised to 'clean up" the national health department and to employ better hospital managers, and has started doing so.
He has made significant steps in this direction.
Motsoaledi clearly has political clout, having managed to wring an additional R900-million from treasury for ART and to convince Zuma to test publicly for HIV on World Aids Day. He also fired director general Thami Mseleku, one of the most obstructive people in the national health department — a clear win for improving departmental performance.
He did, however, initially underestimate several key challenges. At his first media conference in May, he said the accelerated plan to prevent mother-to-child transmission of HIV would roll out in two weeks. We're still waiting for it.
Complaints about the understaffed hospitals continue to surface, and Motsoaledi has made little progress on appointing additional nurses and doctors. And many health professionals remain unhappy with their salaries despite negotiated increases that halted strikes during the year.
Nathi Mthethwa: Minister of Police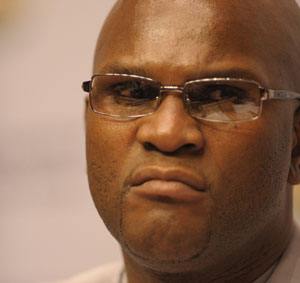 Bling: 5/5: Two BMW X5 4X4s at R680 000 each and R800 000 on five star-hotel accommodation in Cape Town and Durban make him a major achiever here
Cabinet muscle: 3/5: Appears politically protected (and will need to be to weather his deputy, Fikile Mbalula)
Weathervane qualities: 3/5: Undoubtedly a more hands-on department now, but not necessarily a (shoot-to-kill) blessing
The country breathed a collective sigh of relief when Mthethwa became safety and security minister (as it was called then). The Mbeki era's denialist approach to crime — led by the heartless Charles Nqakula, who told his critics to emigrate — seemed over.
Although questions were raised about Mthethwa's meteoric rise from chair of Parliament's mineral and energy committee — his anti-Scorpions stance surely helped — we seemed to have a straight-talking minister at last who made the right noises about how to fight the country's massive crime problem.
He visited crime victims and vowed to fight police corruption — a courageous commitment while Jackie Selebi was still his commissioner of police.
But then things changed and his name is now synonymous with controversial shoot-to-kill statements and expensive hotel bills. He is also locked in a power battle with his deputy, Fikile Mbalula, and appears not to be getting much support in this regard from Jacob Zuma.
The crime-busting priorities are urgent and can hardly afford a minister shrouded in controversy week after week. He must finalise the vetting and selection of Hawks to fill the vacuum left by the Scorpions, commit to releasing accurate crime statistics every six months, and provide clarity on amendments to the shoot-to-kill legislation.
It is scarcely less urgent that he re-establish the specialised units, fix the country's forensic laboratories, and ensure that the police gain access to home affairs's fingerprint database,
Mthethwa can redeem himself by being less of a politician and more of the straight-talking, hard-working minister we got to know when he headed a department called safety and security.
Sibusiso Ndebele: Minister of Transport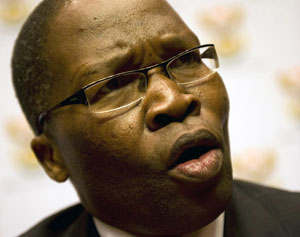 Bling: 4/5: Accepted a R1m car and cattle from businessmen, then grudgingly returned the car; and threw the Cabinet's most expensive budget speech (R461 227)
Cabinet muscle: 4/5: An experienced bureaucrat, Ndebele is taken seriously by his colleagues
Weathervane qualities: 2/5: Takes a more hands-on approach with his department than his predecessor
The former KwaZulu-Natal premier managed to turn things around for himself after he backed the wrong horse at Polokwane — but he's now paying for
his sins.
Transport is a difficult portfolio that is always in the news, so his effectiveness (or lack of it) is there for all to see. And although the carnage on our roads declined over the year, this improvement came to a shuddering halt at the start of the end-year holiday season, which has seen a quadrupling of deaths.
The rickety implementation of the Bus Rapid Transit System does not bode well for Ndebele; and he will now be carefully scrutinised on the R19,6-billion spent on the World Cup Transport plan. He will no doubt be praying that the taxi industry 'Codesa" he set up — formally the National Joint Working Group on Public Transport — will avert the mass action threatened by an industry that knows it has the power to bring the country to a halt and is not afraid to use it.
The Administrative Adjudication of Road Traffic Offences was a dismal failure during the first few months of its implementation earlier this year, rendering the fines system chaotic.
In Gauteng roads were upgraded to the tune of R51,1-billion; and in Cape Town the railway police are back on the beat and crime on trains has fallen by 32%. A forensic investigation into allegations of fraud and corruption relating to driver's licences has resulted in numerous arrests.
Gugile Nkwinti: Minister of Rural Development and Land Reform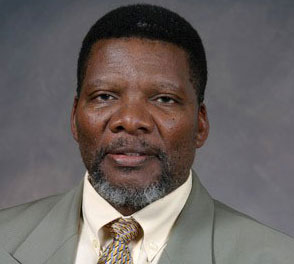 Bling: 3/5: No visible signs of excessR160 440 budget vote
Cabinet muscle: 3.5/5: The Polokwane conference resolution to focus on rural development gives this newcomer some weight
Weathervane qualities: 3/5: A new department that Nkwinti shows signs of giving shape to
It's no wonder that Nkwinti chooses to prioritise rural development: land reform has been rendered completely dysfunctional and it will take a new year and a new budget to affect a slow, painful, long-term restoration process.
Despite the odd bit of sabre-rattling around land expropriation, his background as the Eastern Cape agriculture MEC saw successful job creation programmes and extensive stakeholder engagement. He'll need all this and more: more than half of the land reform farms transferred to black ownership have either collapsed or are in decline and government support has been negligible.
The Land Claims Commission (LCC) is in a shambolic state with inefficiency and corruption leading to a lethargic pace of restitution: more than 4 000 claims are still to be settled.
The LCC projected a need for R70-billion to meet targets of purchasing and transferring 30% of white owned farms. It was allocated R30-billion by treasury this year.
It soon ran out of money and is unable to honour R1,19-billion worth of sales agreements finalised this year. It also can't afford the R8,8-billion post-settlement grant agreements it has signed.
The Communal Land Rights Act, which would have converted communal land into freehold tender, was struck down; and the Expropriation Bill, although the much-maligned 'willing seller-willing buyer" approach is still under review.
Siphiwe Nyanda: Minister of Communications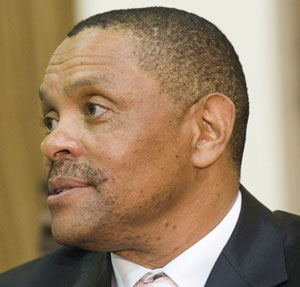 Bling: 4/5: More than R2-million splurged on two new BMW 750is
Cabinet muscle: 3/5: Close to many ANC heavyweights, including Zuma and Lindiwe Sisulu
Weathervane qualities: 3/5: His panzer politics have stormed through the department
Many queried whether the former South African National Defence Force general could run such an important ministry. But he is miles ahead of his do-nothing predecessor, Ivy Matsepe-Casaburri.
A close ally of President Jacob Zuma and with significant Cabinet leverage, his attempts to bring down interconnect costs showed admirable political will — but also that he needs to appreciate the complexities of the industry better. He accepted a miserly offer of an interconnect rate cut from the cellphone operators, so his work in this area is not yet done.
The draft Public Service Broadcasting Bill left Nyanda with egg on his face after he proposed a 1% hike in income tax to fund the SABC — without a surely obligatory chat with the treasury. He must still tackle the broadcaster's chaotic finances.
But it is what Nyanda did not do in 2009 that is most worrying. He was silent on unbundling the Telkom-controlled 'local loop" (the copper network that delivers broadband and landline calls), and competition will remain stifled until all operators have equal access to this.
Also hindering much-needed competition has been Icasa's delay in completing its audit of who owns what portions of the broadcasting and internet spectrum. The regulator clearly needs more funding — as well as more respect from Nyanda for its independence.
Nyanda has struck the wrong note on some issues — including the acquisition of two BMW 750i's worth more than R1-million each. But he has turned the ministry around and shows a welcome passion for taking on the big operators who have been benefiting at the expense of the consumers for years.
Blade Nzimande: Minister of Higher Education and Training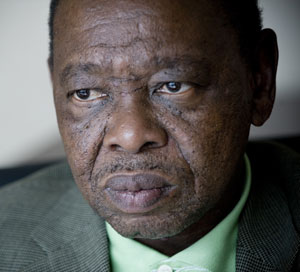 Bling: 4/5: R1-miilion for a seven-series BMW
Cabinet muscle: 2.5/5: Powerful in the left, but yet to wring the money he wants from the treasury
Weathervane qualities: 3/5: Brought in high-profile new personnel, so initial weather patterns changing but climate to be ascertained
Like his basic education counterpart, Blade Nzimande's party political pursuits — he is general secretary of the SACP — make him a part-time minister of a sector that needs full-on attention.
Despite this, he is trying to improve the further education and training (FET) sector, which has been receiving the lion's share of his attention, and rightly so. Funding problems and high failure rates make this a fragile sector, yet it has been recapitalised by nearly R2-billion as one of government's answers to the country's dire skills shortage.
Oversight of FET colleges will be transferred from the provinces to Nzimande's department next year, and he wants them to become autonomous. But the dismal pass rates that followed the introduction of a clearly more sophisticated curriculum three years ago have seen Nzimande play to the gallery: he has capitulated to business's demand that the old and outdated curriculum be reintroduced.
Much to the delight of some university vice-chancellors, Nzimande has largely left their institutions alone. Apart from saying that universities should have revolutionary curricula, he has merely reshuffled a committee his predecessor appointed to review the efficacy of the National Student Financial Aid Scheme.
He is now heading a super-ministry, having taking over responsibility for the 23 Setas, the National Skills Authority and the National Skills Fund from the department of labour. This is the first time education and training are under the same umbrella — and the devil will be in the detail of getting them to work together.