Confused about exactly how many wives our president has? We round up the facts on the women in President Jacob Zuma's life.
On Monday, Zuma married his fifth wife, Thobeka Stacey Madiba, formerly called Mabhija in the press, at a traditional ceremony at his KwaZulu-Natal homestead of Nkandla. She is his third current wife. Zuma is said to have about 18 children with various women.
Zuma once told a television interviewer: 'There are plenty of politicians who have mistresses and children that they hide so as to pretend they're monogamous. I prefer to be open. I love my wives and I'm proud of my children."
Current wives


(Nardus Engelbrecht, Sapa)
1. Name: Gertrude Sizakele Khumalo

Age: Sixties

Children: none

Married: 1973
Zuma met his first wife and childhood sweetheart, Gertrude Sizakele Khumalo, in 1959 and married her soon after his release from prison in 1973. She lives at Nkandla. They have no children but she looks after many of his other children, according to reports. While she attended his inauguration MaKhumalo, as she is affectionately known, is notoriously shy.
She is active in the community and Zuma has praised her, calling her "a wife, a friend, a sister and a mother to me". She is his oldest wife.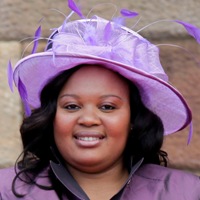 (Jerome Delay, Reuters)
2. Name: Nompumelelo Ntuli

Age: 35

Children: two

Married: January 8 2008
Zuma's fourth marriage and second current wife, Nompumelelo Ntuli (MaNtuli) was a mother to two of his children, before she married him in 2008 at a traditional ceremony that received plenty of media attention in the run-up to Zuma's bid for the presidency. At 35, she is Zuma's youngest wife to date, and lives in KwaMaphumulo near Stanger. Her two children with Zuma are Thandisiwe and Sinqobile, aged seven and three-years-old.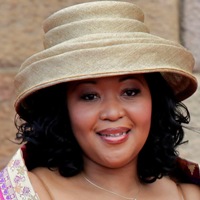 (Jerome Delay, Reuters)
3. Name: Thobeka Madiba

Age: 38

Children: Three

Married: January 4 2010
The newest wife to date, Madiba, or Majhiba as she was formerly called in the press (her mother's surname), has acted in the capacity of wife for some time, appearing with Zuma's two other wives at his inauguration in May 2009 and at other events. She also has three young children with Zuma, and grew up in Umlazi where she went to school. She later studied at the Umlazi Campus of the University of Zululand where she graduated with a B.Com and worked at several companies in La Lucia.
She is seen as the most glamorous of his wives, known for her designer outfits and is more outgoing than the others, having made public appearances at a few development projects. They were meant to marry in 2008 but the wedding was delayed due to Zuma's government responsibilities.
Previous Wives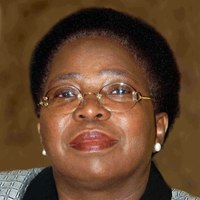 (Nardus Engelbrecht, Sapa)
4. Name: Nkosazana Dlamini-Zuma

Age: 60

Children: Four

Married: 1972, divorced 1998
Zuma's most famous wife, Dlamini-Zuma, aged 60, has been a respected Cabinet minister since 1999 and was unique in her popularity with both ANC factions of former president Thabo Mbeki and Zuma. She married Zuma in 1972 and divorced in June 1998 due to "irreconcilable differences".
The couple had four children: Msholozi (26) Gugu (24) Thuli (23) and Thuthi (21). Their daughter, Gugu Zuma, is an actress in the popular soapie Isindingo and made headlines when she married the son of Welshman Ncube, secretary general for Zimbabwe's opposition party, the Movement for Democratic Change.
Dlamini-Zuma was health minister from 1994 to 1999, under president Nelson Mandela, then foreign affairs minister from June 17 1999 to May 10 2009, under presidents Thabo Mbeki and Kgalema Molanthe. She was moved to the position of Minister of Home Affairs in the Cabinet of her ex-husband Zuma on May 10 2009.
5. Name: Kate Mantsho

Age: Died age 44

Children: Five

Married: 1976, died in 2000.
Mantsho, from Mozambique, ended her life in 2000 after a troubled marriage to Zuma. She gave the Reverend Frank Chikane a note which barred Zuma from her funeral: "Strictly my dear children, my maternal family to attend. From the Zumas only Bro Mike and all the Mzobe family." In her suicide letter she also called her marriage "24 years of hell".
She was his third wife and the couple had five children: Saady (b. 1980), twins Duduzile and Duduzane (b. 1984), Phumzile (b. 1989) and Vusi. She committed suicide on December 8 2000.
In the wings
6. Name: Gloria Bongi Ngema

Children: One

Married: Not yet
Another bride-in-waiting is Gloria Bongi Ngema. The two have already had a son.
Ngema visited Nkandla on December 2009 taking with her a traditional gift to the family — a sign that lobola had been paid in full. Ngema, is also originally from Umlazi in Durban like Madiba. She works for IBM in Johannesburg and has a son with Zuma named Sinqumo, IOL reported.
It is not known when Zuma will tie the knot with Ngema.
7. Name: Sebentile Dlamini

Children: None

Married: Not yet
In 2002, Zuma paid 10 cows as part of lobola for Sebentile Dlamini, a Swazi princess and granddaughter of King Sobhuza III, IOL reported.
Leading his delegation then was Zweli Mkhize, the KwaZulu-Natal finance and economic development minister.
Despite the Swazi royal family asking Zuma to "clarify" his position on Sebentile, the princess is still waiting.