The name of Dan Gertler, the Israeli, has become synonymous with "grabbing and flipping" – he allegedly used his relationship with politicians to bag Democratic Republic of Congo mineral concessions, stripped from others if necessary, only to sell them on at great profit.
He most controversially flipped the multibillion-rand Kolwezi tailings project, stripped from Canada's First Quantum Minerals, to a London-listed miner in 2010. Gertler, who strenuously denies wrongdoing, earned the wrath of anti-corruption campaigners and much negative publicity, but Sexwale and his associates' proximity to these events has gone unreported.
And while there is no evidence that Sexwale or his associates actively participated in the Kolwezi grab and flip, they arguably sailed very close to the wind after investing $150-million with Gertler two years earlier.
That investment involved them partnering Gertler as he sold Kalukundi, a separate concession "grabbed" by a third party, back to its original owner.
Kalukundi grab
The Kalukundi concession, located in the heart of the south-eastern DRC copper belt, was worth fighting over. A December 2006 expert report predicted high yields of copper and cobalt should a mine be developed, which would pay for itself in less than four years.
At the time Kalukundi was owned by Congolese company Swanmines, which was part-owned by Canadian miner Africo Resources. Africo listed in Toronto that month, seeking capital to develop the mine and start digging.
In April 2007, Africo was readying a large share offer, hoping to raise more than $130-million. It also bought more shares in Swanmines to become its majority shareholder and gain firm control of Kalukundi. Or so it thought.
Another company appeared, claiming to be the true owner of Africo's stake, having "bought" it for a measly $600 000 from a former Africo employee, who claimed he was entitled to sell it to enforce a labour-related debt judgment. Both the debt judgment and the sale in execution were allegedly done in secret, without Africo being informed.
This unleashed a slew of litigation. Africo brought judicial misconduct motions against three judges and sought to have the "sale" of its stake nullified.
But without legal certainty, Africo had to can the $130-million share offer, leaving it increasingly out of pocket as the dispute dragged on in DRC courts.
In a letter to shareholders, Africo summarised the "perplexing and frustrating" state of its litigation, voicing "a profound sense of grievance at what is clearly an attempted theft of [the] asset by third parties through the systematic misuse of the judicial system".
Enter Gertler … and Vipar
Africo was over a barrel when Gertler, a confidant of DRC President Joseph Kabila, entered with an offer it could hardly refuse: he would buy out the intruder company to make the legal problem go away, while buying a controlling stake in Africo itself, capitalising it at last.
The deal was concluded in July 2008, with Africo selling new shares worth about $100-million to a Gertler company, while paying for the return of the lost Swanmines stake with shares worth about $13.5-million. This gave the Gertler company, Camrose Resources, a 63% controlling stake in Africo.
Africo chair Chris Theodoropoulos said: "In hindsight, the $100-million financing by Camrose was of great benefit to Africo and its shareholders. Given the economic turbulence of the times, and Africo's legal difficulties in the DRC, we were unlikely to find other investors of this magnitude."
But Gertler was not alone. In announcing the deal, Africo had to disclose that "Vipar Investments Limited has made certain credit facilities available" to Gertler's Camrose and that "Vipar may become a direct or indirect holder of securities of Africo pursuant to the terms of the facility ."
Put differently, Camrose had paid for the Africo acquisition – and presumably whatever millions to pay off the intruder – with a loan from Vipar, which under the terms of the loan had certain rights over Camrose and its assets.
Who was Vipar? Registered in the offshore haven the British Virgin Islands, its ownership would have remained hidden were it not for public documents filed by Camrose reflecting a charge – the equivalent of a mortgage – as security for Vipar's loan. It described Vipar as an affiliate of Africa Management Limited.
Tokyo et al.
The latter needs no introduction. Africa Management was set up the previous year, 2007, as a joint venture between Sexwale investment vehicle Mvelaphanda Holdings, its associate company Palladino Holdings, and Och-Ziff Capital Management, a $30-billion New York hedge fund.
Set up largely to pursue resource investments in Africa, Africa Management's business model was described by one observer as: "Och-Ziff brings the money; they [Mvela and Palladino] bring the political solutions."
Corporate documents, some leaked and some open source, make it possible to reconstruct further terms: Och-Ziff stumped up a large amount, of which $150-million was on-lent by Africa Management, through its special purpose vehicle Vipar, to Gertler's Camrose.
This tied Sexwale's fortunes, together with those of his partners in Africa Management, to those of Gertler.
Sexwale declined to comment, saying through a spokesperson: "It is reiterated that no response will be entertained in respect of operations and activities of companies that the minister is no longer in charge of."
At the time of the loan, Sexwale was still executive chair of Mvela. After his appointment to Cabinet in 2009, trusts associated with him retained their beneficial interest in Mvela.
More than a loan
In the two years following Sexwale and his associates' loan to Camrose in 2008, Gertler was associated with several alleged grabs and flips, enhancing his reputation as a businessman who used his close relationship with Kabila and Kabila's now late adviser Augustin Katumba Mwanke to profit from privileged access to DRC assets.
Seen from a distance, Sexwale and his associates were no more than arms-length lenders through Vipar to Gertler. But on closer examination the $150-million loan was secured in a way that made it more of a co-investment, giving them significant rights to Camrose even though Gertler was the formal owner.
At the time of the loan, Camrose amended its incorporation documents to reflect the relationship. Significantly, Vipar was entitled to convert its loan to equity, making it a full co-owner. But in the absence of it doing so it still had rights, including:
It was party to a shareholders' agreement with Gertler;
It held the right to appoint an observer to Camrose's board
It was party to the creation of a three-year business plan for Camrose, helping to devise its strategic direction; and
Gertler needed Vipar's consent before any Camrose shares or assets could be sold.
In this light, it may be asked what insight Sexwale and his associates had into Gertler's more controversial activities, and whether they should not have extricated themselves as the reputational risk grew.
Kolwezi grab
Two years and a month after Sexwale and company had invested with Gertler, he perfected the alleged heist that caused the greatest uproar from anti-corruption campaigners.
In brief:
Toronto-listed First Quantum Minerals (alongside South Africa's Industrial Development Corporation and DRC state miner Gecamines, among others) owned the prized Kolwezi copper and cobalt tailings project in south-eastern DRC.
By late 2009 First Quantum had, according a subsequent court filing, spent $430-million readying Kolwezi for production, which was imminent. But it came under increasing pressure from the authorities, who unceremoniously revoked its concession in January 2010 and passed it on to a new joint venture encompassing state-owned Gecamines (30%) and the mysterious Highwind group of companies (70%), registered in the British Virgin Islands.
By August 2010, Gertler presided over a simultaneous set of transactions that saw both the completion of the grab and the flip, as follows: Camrose – the Gertler company in which Sexwale and company had invested – acquired the Highwind group and then sold half of Camrose to the London-listed Eurasian Natural Resources Corporation – so putting Eurasian and Gertler in joint control of Kolwezi
Eurasian faced heated criticism as it appeared to have enabled even the initial grab through the back flow of its purchase consideration of $175-million – which happened to be way below the many hundreds, if not billions of dollars Kolwezi was worth by then.
Even Eurasian appeared concerned, filing a "suspicious activity report" with British authorities as required under anti-corruption legislation. The report said: "There is a risk that the assets of the Highwind group may have been obtained by corruption and the transaction [Eurasian's acquisition of half of Camrose] may facilitate the acquisition, retention, use or control of criminal property by the Highwind Group-Dan Gertler and others, and may result in corrupt payments being made to public officials."
Exit Sexwale
But what of Sexwale, his associates and their loan? The question remains how Gertler could have pulled off the transaction without their knowledge – he even used Camrose, over which they had say, for its completion.
But perhaps to their credit, they exited Camrose in the same transaction, transferring the loan obligation to another Gertler company, its repayment guaranteed by Eurasian.
The loan is due for repayment two years on – next week.
---
Players in saga respond
A Gertler spokesperson said: "We reject all three words that you use:
'Serially' – you give one example, which we reject as below, hardly a series.
'Grabbed' – we acquired assets at a fair price, hardly a grab.
'Flipped' – we brought in a partner, attracting significant investment to the project and the country. Since when does attracting significant inward investment become a "flip"? We totally and absolutely reject any and all accusations of impropriety."
A lawyer for Mvelaphanda Holdings said: "Mvela's relationship with all of its associates and all of Mvela's activities are conducted in accordance with the highest ethical standards and market practice." Och-Ziff declined and Palladino failed to comment.
* Got a tip-off for us about this story? Email [email protected]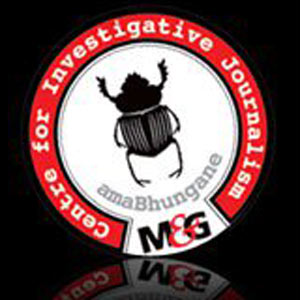 The M&G Centre for Investigative Journalism (amaBhungane) produced this story. All views are ours. See www.amabhungane.co.za for our stories, activities and funding sources.