Mhlanga, a retired air vice-marshall, is widely regarded as a close associate of President Robert Mugabe and a business representative of the Mugabe family, although both parties have denied this.
The Mail & Guardian recently reported that Mhlanga has been on a R200-million property buying spree in South Africa.
The company he chairs, Mbada Diamonds, and other concerns operating in Marange have been accused of remitting inadequate revenue to the Zimbabwean treasury despite making "a killing".
The United States and the European Union recently introduced new measures that require processors of rough diamonds to disclose the origin of the gems, putting a squeeze on companies operating in Marange.
Central to Mbada's operation is a South African scrap-metal company, New Reclamation. Despite its lack of mining expertise, Reclamation was chosen to partner Marange Resources, wholly owned by the state's Zimbabwe Mining Development Corporation (ZMDC), in a joint venture called Mbada Diamonds. Mbada, favoured ahead of several other established diamond-mining companies, immediately received a 1000-hectare concession in the Marange fields.
In October 2009 Zimbabwe's minister of mines and mining development, Obert Mpofu, appointed Mhlanga chairperson of the joint venture, which Reclamation entered through its Mauritian-registered subsidiary, Grandwell Holdings. Grandwell was given the mandate to oversee day-to-day operations and the right to market all diamonds produced.
Although Mhlanga was ostensibly appointed to its board to represent the government's interests, the M&G has established that he has a stake in other companies linked to Mbada.
Joint venture deal
These include the mysterious Hong Kong-registered Transfrontier Mining, which acquired 49.99% of Grandwell last year. The owners of Transfrontier who would benefit could not be established. However, Mbada's Marange concession was increased sevenfold after Transfrontier bought into Grandwell.
Mhlanga's lawyer of more than 10 years, Paul Casasola, a director of Grandwell and Mbada, is seen to represent Mhlanga's interests in both companies. The M&G was told that Casasola was involved in crafting the joint venture – although he insisted that the negotiations "occurred prior to my appointment as director at Mbada and Grandwell". He said he was a director of both companies but "had no financial interests in either".
He did not respond to a question asking him whether Mhlanga had employed him to work in the companies.
At the time the joint venture deal was clinched, Grandwell was wholly owned by New Reclamation. Casasola said he had "absolutely no relationship" with the latter.
The M&G has also established that when a ZMDC team visited Johannesburg to conduct due diligence on Reclamation in August 2009, Mhlanga was among the representatives who met the group. Mhlanga attended the meeting in his capacity as the chairperson of a South African-registered commodities company, the Liparm Corporation, which trades in diamonds. He is its sole shareholder and director.
Share registry documents indicate that Liparm does not have a stake in the Reclamation group. Reclamation's lawyer, David Hertz, said the scrap metal company "has a commercial arm's length relationship with Liparm".
Until early this year, Liparm listed Transfrontier and Mbada Diamonds as sister companies on its website. However, the relevant section has been removed from the site.
In questions put to him through Casasola, the M&G asked Mhlanga to explain his role in Mbada, but he did not respond. Mhlanga also did not answer a question about the nature of his relationship with the Reclamation Group and its chairperson, David Kassel, a director of both Grandwell and Mbada.
Vision and growth strategy
Casasola said he would meet Mhlanga on August 20 to put the M&G's questions to him, but later said the meeting did not take place.
Mhlanga is believed to have played a role in ensuring Reclamation's acceptance as the ZMDC's partner, ahead of specialist mining companies such as Alrosa, Namakwa, Gem Diamonds, SAIIC and Community Energy. It is thought the scrap metal company's relationship with Mpofu dates to when he was Zimbabwe's industry and trade minister.
In 2008 Reclamation approached Mpofu to acquire a stake in Zimbabwe's ailing state steel manufacturer, Ziscosteel. However, Mpofu was reassigned to the mines portfolio in February 2009 before the deal was concluded and Reclamation's Marange coup followed soon after.
Ironically, the ZMDC team that came to South Africa to conduct due diligence "on approved" companies noted that Reclamation had no experience in diamond mining. Despite this, it gave the company the thumbs-up. Allegations are that Mhlanga and Mpofu's influence may have been crucial.
"Reclam is not a mining house and is currently not involved in mining … They have no diamond mining as part of their vision and growth strategy," the due diligence report states.
Complicated mining techniques
Hertz said there was nothing amiss with Reclamation landing the deal, because the company "drew on the experience of certain key executives and employees who have extensive experience in the mining sector".
"These individuals were involved in the reopening of the Roberts Victor Diamond Mine in Kimberley and the Monarch Gold Mine in Botswana, which … required the utilisation of complicated mining techniques and methods," he said. This is an apparent reference to Kassel, whose role in the two mines is mentioned on the company's website.
Hertz said none of the Reclamation executives have a personal relationship with Mpofu. It had bid for Ziscosteel but the minister had not influenced the outcome.
"The first time a meeting was held between any members of the Reclamation Group's executive team and minister Mpofu was in 2009 when the ministry met with the Reclamation Group to discuss the then prospective Marange transaction," Hertz said. "Subsequent to that meeting, the Reclamation Group interacted with the ZMDC and its wholly owned subsidiary, Marange Resources (Pvt) Limited."
Allegations of diamond revenue being diverted into private pockets and concerns that elements of the Zimbabwean security forces have control of diamond companies have resulted in the US, Australia, New Zealand and European Union imposing restrictions on diamonds from Marange.
Repeated efforts to contact Mpofu for comment were unsuccessful.
* Got a tip-off for us about this story? Email [email protected]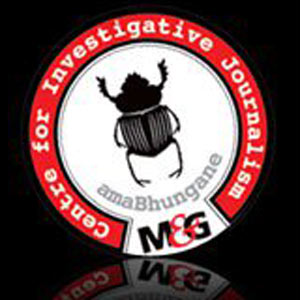 The M&G Centre for Investigative Journalism (amaBhungane) produced this story. All views are ours. See www.amabhungane.co.za for our stories, activities and funding sources.