Berkley is a global advocate on the power of vaccines and is examining the African value of his achievements in the health sector.
Berkley wants every child in the world to be immunised against diseases.
The United States medical doctor specialising in infectious disease epidemiology, who is chief executive of the Global Alliance for Vaccines and Immunisation (Gavi Alliance), is determined to take vaccinations to 250–million children in the developing world by 2015, potentially saving four–million lives.
It is an ambitious goal, but Berkley, who was in South Africa last week to receive an honorary doctorate for his contribution to public health from Nelson Mandela Metropolitan University, says the organisation is on target. His work has seen him featured on the cover of Newsweek and recognized by Time magazine as one of the "100 most influential people in the world".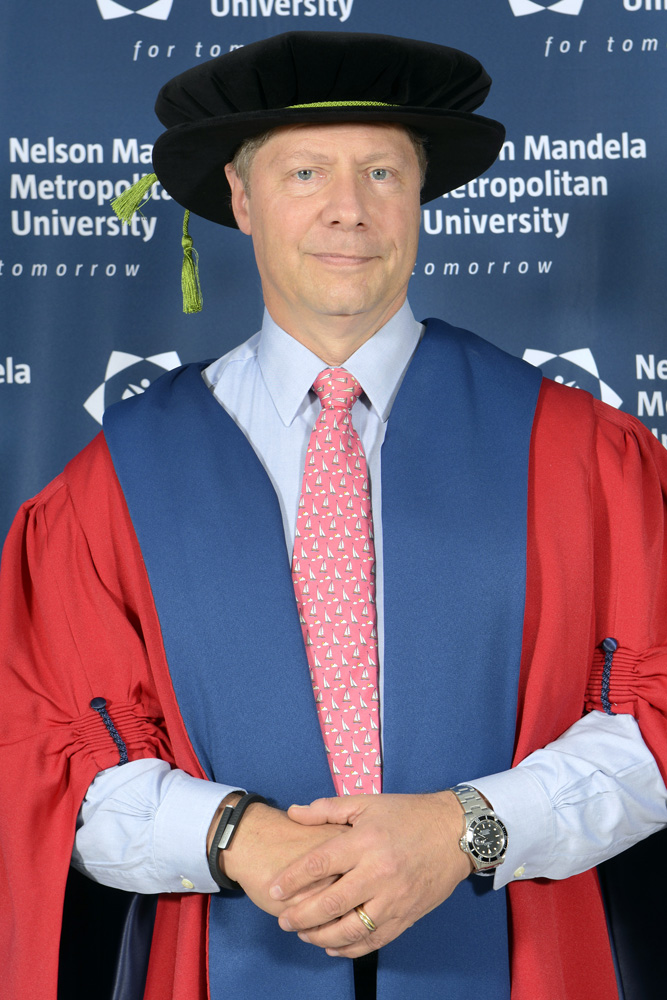 Gavi's reach extends to 73 of the world's poorest developing countries worldwide, which includes most of sub–Saharan Africa, providing vaccinations to 60 % of the world's birth cohort. This includes the roll–out of new vaccines to protect against pneumonia and diarrhoea, the world's two main child killers, as well as the roll–out of under–utilised vaccines, such as the five–in–one pentavalent vaccine.
"There is a demand for vaccinations, but the big issue is how to get it out to people." said Berkley.
Gavi's work has been widely praised by role players in Africa's vaccination race, although a few issues have been raised, among them the introduction of new vaccines in countries where the coverage of routine vaccines is poor.
Berkley said the new vaccines had in some cases boosted the coverage of routine vaccines in target countries. "Coverage doesn't go down. It stays the same or goes up."
Help for poor countries
However, Daniel Berman, general director of Médecins Sans Frontières (Doctors Without Borders) South Africa (MSF SA), said there was still room for improvement in countries with particularly weak health systems, like the Democratic Republic of the Congo (DRC), where there continues to be huge outbreaks of measles despite MSF's campaigns over the years to vaccinate millions of children against the disease. "Gavi ran a significant anti–pneumonia programme in the DRC. They created a temporary system with special flights to deliver vaccines." The result was "too much focus on new vaccines", said Berman. "We think there needs to be a better balance … It's a big challenge, especially in the poorest countries."
Infectious diseases specialist Professor Gregory Hussey who heads up the Vaccines for Africa (Vacfa) institute at the University of Cape Town said one of the way's Gavi was bolstering existing immunisation programmes in Africa was through its support of infrastructure.
"One of the problems with programmes in Africa is the lack of infrastructure like cold chains and transport, managerial support and advocacy in general. Gavi does not only provide for vaccines but also supports infrastructural development."
Another challenge on the African continent and in other developing countries is ensuring immunisation statistics are accurate. Gavi, which is a public–private global health partnership based in Switzerland, partners with governments or NGOs within developing countries to vaccinate children from as many regions as possible. Berman said accurate statistics had been a problem across the continent, especially when incentives were attached to vaccination targets – as had been previously practised by Gavi Berman said Unicef and the World Health Organisation were conducting their own surveys to check against the statistics submitted by each country to increase the accuracy of statistics. "If numbers are wrong, this is hugely important, especially with a disease like polio, which we are trying to eradicate," said Berman.
The high price of vaccines is another issue – especially in a country like South Africa, which is not a Gavi–eligible low income country. Berkley said MSF had challenged GAVI about whether the organisation should be working so closely with pharmaceutical companies. Berkley said the cost of vaccines was high, but they had negotiated lower prices for all because of the vast quantities Gavi purchases. "We continue to work with companies to bring more manufacturers on board to drive down prices." Gavi last week signed a deal with a new company in India, dropping the price of the pentavalent vaccine by 30%.
Berman called one of Gavi's major strengths its "aggregated demand" for vaccinations, which had helped stabilise the market. "Gavi buys huge quantities. Before GAVI was around, there was an unstable market. Sometimes the prices would be too low or a company would stop making a vaccine because there was no demand, resulting in shortages."
Prior to his work at the Gavi Alliance, Berkley spent 15 years as president and chief executive of IAVI. "I have spent a lot of my life working on an HIV vaccine," said Berkley, who believes one will be developed within his lifetime. "I trust the power of science – and think people are now on the right track. I think we will see a solution, although this will be a long process."