Five years. That's how long it took for President Jacob Zuma to make more than a passing reference to rape in a State of the Nation speech. Until two months ago, he had successfully steered almost entirely clear of what experts have called a crisis in our country.
So what changed in February 2013? Anene Booysen. The 17-year-old's horrific death at the hands of her rapists proved to be the tipping point for a country and a government that seemed numb to the epidemic.
Statistics vary – and under-reporting affects what we know – but most agree that South Africa is the rape capital of the world. Here, we measure in seconds how often a woman is raped. One Medical Research Council study among men from the Eastern Cape and KwaZulu-Natal showed a devastatingly casual familiarity with rape – more than 25% of the men questioned admitted to raping someone. A poll in 1999 among 1500 schoolboys in Soweto showed most thought "jackrolling", or gang rape, was "fun".
In February, South Africans echoed the outrage over Indian rape victim Jyoti Singh-Pandey's death two months earlier, and our politicians were finally moved to say something and, more importantly, do something. In his speech, Zuma paid homage to Booysen but denounced her horrific death – which took place just a week earlier – and finally dealt with the issue of rape at some length. He announced new legislation and improved efforts, and dusted off plans from various parts of his government. Shortly afterwards, Finance Minister Pravin Gordhan announced increased funding to embattled nongovernmental organisations that were fighting to continue the lonely work of aiding rape survivors.
Read more: Rape in SA: Resolve, tenacity must prevail against the noise
It's not enough, not by a long shot, and activists have pointed out a host of problems, including an absence of effective government policies and budgets that has led NGOs to step in to subsidise the system's shortfalls.
But the fact is that it took a rape so awful and shocking – and one that came on the heels of the Indian tragedy that riled the world – that it was impossible to look away.
Scoring political points
Our leaders had to say something instead of letting the parade of rape statistics go by every year with no champion for the survivors left in its wake.
It didn't last long. The rape and disembowelment of 14-year-old Thandeka Madonsela in Soweto in March received little attention from the authorities: activists had rightly feared that the outrage the Booysen incident sparked and the action it galvanised would die down with no consistent voice in the government to champion the cause.
The country has one of the highest levels of rape in the world, but our politicians – those with the most power to make a difference – only seem to comment on the issue when they are able to score political points.
Former ANC youth leader Julius Malema was found guilty by the equality court for his offensive statements about the complainant in Zuma's 2006 rape trial, intimating that she must have had a "nice time" if she stayed for breakfast. But he didn't bat an eye several years later when the political winds altered and he changed his tune accordingly, using the deeply problematic statements Zuma made about women during the trial against the controversial president.
"There is no politician who has shown a sustained and in-depth interest in the problem," said Lisa Vetten, one of the country's foremost researchers and analysts on gender and violence. "I wouldn't want to say that all politicians use rape in an opportunist way, but certainly there are those who do: those who have no history of supporting it but will open their mouths and have a lot to say when it suits them."
But the casual attitude towards rape by our leaders is just one facet of a far larger issue: a growing conservatism and subsequent failure to act with urgency in a country where one in every three women is likely to be raped.
Steering clear
Yet it hasn't always been like this, particularly in the country's ruling party. The ANC today is a very different party from the pro-women organisation that campaigners such as Frene Ginwala and others made it.
"In the first decade of democracy, the ANC Women's League, powered by strong female ministers, took on tough battles – and won," Sonke Gender Justice chair Sisonke Msimang wrote in a 2011 column in Business Day. "It developed an excellent track record in advancing women's rights at party and state level."
But 19 years into our new democracy, the country's female politicians seem to steer clear of issues such as rape and justice for women.
ANC Women's League spokes­person Troy Martens said: "The role of fighting ­gender-based violence and patriarchy cannot rest on the shoulders of the Women's League alone; it needs to come from and be initiated by men as well."
Although the league's diligent spokesperson has done her best to maintain its communications, their activities are a mere shadow of what the organisation once was.
"I think that was a moment in the ANC and it has passed, and the party as a whole is in the hands of social conservatives," said Wits politics professor Shireen Hassim, who specialises in feminist theory and politics. "There are people who clearly think the Constitution went too far, that we need to take more account of culture, and the way they understand culture is extremely conservative and stuck in ossified practices. And it is those groupings that are in the ascendancy in the ANC."
Zuma's conservative views towards women are well established; his comment recently during a televised interview that women should be mothers caused a minor outcry, and in 2011 critics slammed his choice of Chief Justice Mogoeng Mogoeng, whose disturbing decisions on cases involving allegations of rape emerged not long after his name was mooted for the position.
Opposition party
"He gave a slap on the wrist to a man who was found guilty of tying his girlfriend to the back of his car and dragging her for 50m," wrote Msimang, one of his fiercest critics. "And he had a clear pattern of reducing and suspending sentences for men who had raped or sexually assaulted their partners."
Things are little better in the opposition party. Democratic Alliance (DA) leader Helen Zille, who refused to budge after appointing an all-male cabinet in the Western Cape in 2011, was criticised last year for failing to help NGO Rape Crisis.
Rape Crisis director and activist Kathleen Dey was magnanimous on the issue. "Zille had petitioners coming out of the woodwork from every single sector saying 'we have no money, you have to help us, our issue is the most important'. They were entirely unprepared."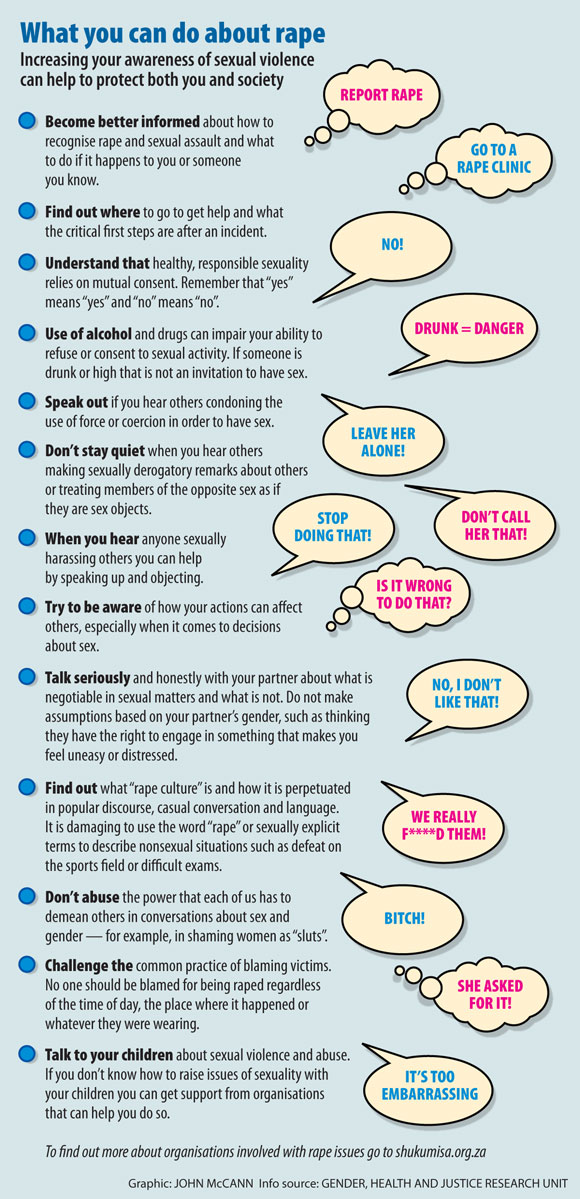 But beyond the resource crunch, the DA too is short on leaders willing to run with the baton for women.
"You have strong women like Zille, Patricia de Lille and Lindiwe Mazibuko," said Vetten. "But again they are not participating [in issues of gender] and they don't show any great interest, really."
'Genuine champion'
The ANC's gender parity policy has seen women rise fast in the party. But as Hassim puts it: "Pro-women has become thinly translated as pro-quotas, rather than as meaning any change in power relations."
Nkosazana Dlamini-Zuma, the first woman to be appointed as head of the African Union, made a deeply unpopular decision as foreign affairs minister to defend and retain "sex pest" Norman Mashabane as South Africa's ambassador to Indonesia, though he was twice found guilty of sexual harassment by an internal disciplinary committee.
Dey is clear on the issue: "My opinion is that there is no real political champion for issues of violence against women in South Africa; not with politicians."
A political champion for women's rights would need to have the charisma, political will and perseverance to drive changes in policy and budget allocations, even when those items are not on the agenda.
"We need a genuine champion who will follow public opinion and drive a review of legislation, and through that drive resources and additional budget," said Dey. "The women of South Africa would be behind you 100% … it's a gift waiting to happen."
---
Scoring points
It took the rape and murder of Anene Booysen to jolt President Jacob Zuma into dealing with the issue of rape.
In February he announced various government plans and his Finance Minister Pravin Gordhan increased the funding to NGOs that help rape survivors.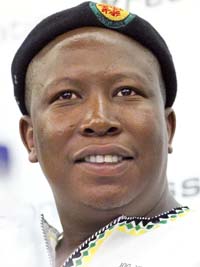 ​Julius Malema, the former ANC Youth League leader, became infamous for his statements about rape "While the country has one of the highest levels of rape in the world, our politicians only comment on the issue when they are able to score political points"
---
Key gender violence advocacy matters
Policy on funding NGOs
​Nongovernmental organisations are subsidising some of the functions of the criminal justice system. Some are not paid for the counselling services they provide in the Thuthuzela Care Centres, the clerical services they provide to applicants at court for protection orders, as well as the psychological assessments and other reports they prepare for court. These services are shrinking – even disappearing – as NGOs are forced to close or reduce their services. The justice department's financial policies don't allow for compensation and though the social development department typically funds NGO services, it is not in a sustained or consistent way. Both departments need to revise or create policy.
A measure of justice
Although statistics on the number of victims who report a sexual offence to the police are provided annually, figures detailing the (non)progression of these matters thereafter are not routinely available. Information about the number of cases that result in arrests, proceed to trial and result in convictions are crucial to assessing the measure of justice provided by the criminal justice system. They will also provide some insight into what effect (if any) the changed legislative and policy framework is having on the investigation and prosecution of sexual offences.
Policies, norms and standards
Although these services and facilities exist in practice, no comprehensive policies, norms and standards are available in the public domain guiding court preparation services or the specialised prosecution of sexual offences. This means that all dimensions of these services may not have been planned for and are thus unlikely to have been adequately budgeted for. This creates significant variation in the quality, availability and accessibility of such services – particularly in peri-urban and rural areas.
Behaviour change programmes
Human behaviour is unlikely to be much altered by pledges, talks, rallies, visits to prisons and advertising. Yet this is what routinely gets presented as prevention. More research needs to go into evaluating the effect of these programmes. It is very important that time, money and effort be spent on changing the conditions that encourage or provide opportunities for rape. This includes making public spaces and public transport safer, providing quality services to those who have been victimised, and adult supervision of children both during and after school hours. – Compiled by Shukumisa (shukumisa.org.za)
---
Where are the strong women?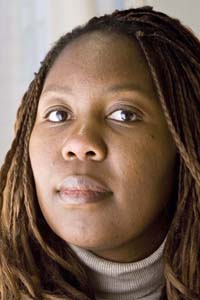 ​Sisonke Msimang of Gender Justice wrote that the ANC Women's League used to be powered by strong women, such as Frene Ginwala, who took on and won tough battles.
Now, says Troy Martens, the league's spokesperson: "The role of gender-based violence and patriarchy cannot rest on the shoulders of the women's league alone, it needs to come from and be initiated by men as well."
And the opposition, under Helen Zille, has been described as short of leaders willing to carry the baton for women.