Was the 2012 Limpopo textbook crisis exploited to allow a service provider favoured by the national department of basic education to replace EduSolutions, the discredited Limpopo government's choice to manage the procurement and delivery of its schools' textbooks?
Continued delays in the delivery of textbooks to schools in Limpopo this year have reignited suspicions that something was irregular in the way the department handled the Limpopo crisis. The national government took over the administration of the Limpopo education department in December 2011 when the province was running out of cash.
The role of the director general of the department of basic education, Bobby Soobrayan, in the 2012 delays remains unclear, despite a recommendation by the presidential task team that probed the debacle that he be investigated by the Public Service Commission.
The commission was asked to probe Soobrayan's "indecisiveness" in responding to a warning from textbook publishers in December 2011 that the Limpopo department had not yet ordered materials for 2012. It was also asked to investigate his "alleged interference and reluctance to delegate the procurement function", causing further delay.
More than six months later, the commission has yet to report on its progress.
An education source familiar with the Limpopo saga claimed Soobrayan "had sufficient information at his disposal to enable an informed decision. Whatever his problem was, it certainly wasn't indecisiveness."
Interference
An investigation by amaBhungane has uncovered evidence that fuels concerns about Soobrayan's actions and his alleged relationship with Lebone Litho Printers, a company brought in as part of a joint venture to "rescue" Limpopo in the wake of the 2012 crisis.
A chain of events appears to support claims of interference by senior national department officials:
The department waited until April 2012 to cancel Limpopo's supply deal with Edusolutions, despite receiving legal opinion in January that the contract was invalid.
By mid-June 2012, the department was facing sustained public and legal pressure after failing to meet a June 15 court deadline for the delivery of books to schools.
o On June 22, Basic Education Minister Angie Motshekga suddenly announced that the department had accepted an offer from logistics company UTi to help to distribute books.
UTi's offer was portrayed as a lifesaver, especially after an Eastern Cape company, ELCB, brought in by the Limpopo education department after the cancellation of EduSolution's contract, failed to get the job done.
However, what is curious is that the minister and her department failed to mention the crucial role of Lebone. Under the guise of UTi's assistance, the department had put Lebone in a position to manage the emergency intervention plan for packing and distributing textbooks.
Lebone was publicly linked to Soobrayan after being awarded the national workbook tender in 2010, alongside the printing giant Paarl Media. In January 2011, the Mail & Guardian reported that Soobrayan was engaged to the daughter of former education department official Salama Hendricks, a director of Lebone's sister company, Lebone Group Holdings, at the time the workbook tender was awarded.
Procurement process
At the time, both Soobrayan and Lebone's chief executive officer, Keith Michael, denied any conflict of interest. Soobrayan subsequently ended his relationship with Hendricks's daughter. The department claimed that Soobrayan had no involvement in the workbook tender.
But that project was the first opportunity for the national department to centralise the procurement process; textbooks have traditionally been a provincial function, dominated by EduSolutions.
It now appears that the textbook crisis in Limpopo may have been used to bring the national department – and with it Lebone – into the textbook supply chain.
On June 21, the day before Motshekga announced UTi's assistance, documents show that the department approached Michael to "submit a quotation … to deliver textbooks … in Limpopo", using its workbook contract as a template for its services.
UTi's alleged use as a proxy for Lebone was confirmed on June 27 in an email from Michael to UTi's client solutions head. In this, he asked the logistics company to sign an "exclusivity agreement".
UTi referred questions to the department, which did not respond.
Workbook tender
But answering earlier questions, the department said it was aware of a memorandum of understanding between the Lebone/Paarl Media joint venture and UTi regarding the delivery of the workbook tender.
But the department did not respond to detailed questions regarding how and why Lebone was brought in, although it did confirm that the Lebone/Paarl Media consortium was used to deal with Limpopo's textbook emergency. It said this decision was made "due to the success" of the workbook deliveries, which is "largely attributed to an excellent database used by the department and the consortium".
"You should agree that the only solution for the department to solve the problem of the delivery of textbooks in Limpopo in 2012 was to use the contract that already exists with the consortium through the means available [Section 100 (1)(b)], by deviating from the bidding process," the department said.
However, Paarl Media, which is owned by Media24, told the M&G that it was not involved at all in the distribution or printing of textbooks in Limpopo last year.
This is confirmed by a June 26 2012 progress report sent to the department, which, although typed on a Lebone/Paarl Media letterhead, referred only to Lebone and UTi's involvement.
Several sources familiar with the events have claimed that, because of the previous controversy surrounding Soobrayan's alleged links to Lebone, the company's name was kept under wraps.
Biased reporting
Michael referred queries about the company's involvement in Limpopo to the department, although he accused the M&G of previous "biased reporting".
The department's confidence in the Lebone consortium's capacity to deliver appears to have been overoptimistic. Despite repeated claims by the department that almost 100% of textbooks had been delivered, the true picture emerged in a report by Mary Metcalfe last July. It revealed that by June 27, when the department was claiming a 97% delivery of grade 10 textbooks, most were lying in regional warehouses and only 15% had been delivered to schools.
Several officials involved in the Limpopo textbook saga told ama­Bhungane that Soobrayan and his deputy director general, Allan Subban, made it clear in January 2012 that they were in control of the procurement of textbooks. But the two senior officials "left this thing hanging and refused to listen for months to reasonable solutions".
Subban is also the project manager on the Lebone/Paarl Media workbook contract.
While officials from the national department were allegedly dithering, amaBhungane understands that the Limpopo education department's former administrator, Anis Karodia – appointed by the national department on February 1 2012 – tried to kick-start the process of placing orders with publishers in April.
A publishing source noted that "by mid-February, he [Karodia] had a plan for how to get books into schools and that is when they started to give him a hard time and then they let him go."
Assistance
Karodia left in May after a clash with Motshekga. Before he left, he identified ELCB as EduSolutions' replacement. It was left to Karodia's successor, current administrator Mzwandile Matthews, to execute an agreement between ELCB and the Limpopo education department on June 8. But ELCB was soon sidelined – Metcalfe's report questioned its capacity to organise and track textbook deliveries.
Karodia refused to speak to amaBhungane and ELCB refused to answer questions.
A Limpopo education department official, who spoke on condition of anonymity, said the office of the director general had "issued an instruction" to local department officials to use UTi "in about June". "We were told the company was going to assist in Limpopo because it had proved it had experience."
Following its "assistance" to the department in June, UTi went on to sign a service-level agreement worth R22.1-million on October 17 to distribute textbooks to Limpopo schools for the 2013 year as well.
According to email correspondence from January this year, seen by amaBhungane, UTi's October appointment caused ructions between local Limpopo education officials and Matthews.
In an email to Matthews on January 29, an official in the province's procurement unit, one D Letshedi, balked at signing off on UTi's appointment without documentation demonstrating a proper bid process. Letshedi argued "due processes as prescribed by laws regulating supply chain management" had not been followed.
Recommendations
In response, Matthews insisted he had given Letshedi a "lawful" instruction.
Although Subban was copied on all the emails, the national department said: "We are not aware of any extension of a contract with the JV [joint venture] or UTi to deliver textbooks in Limpopo after 2012, as the Limpopo education department is responsible for the delivery of textbooks from 2013 and beyond."
But an email from September 28 2012 suggests otherwise. In it, Matthews wrote to Deputy Minister of Basic Education Enver Surty, Soobrayan and Subban, saying he regarded UTi as the only viable option.
He said: "We wish to confirm that we have tested our recommendations with the minister, deputy minister, director general and chief administrator."
And at the height of the crisis, in August 2012, the Lebone/Paarl joint venture made a pitch to the department regarding a textbook procurement system called School Master, which would centralise ordering and, potentially, printing and distribution.
The offer was not accepted but it prompted one source to charge: "They were positioning themselves to take over all printing and delivery of textbooks."
* Got a tip-off for us about this story? Email [email protected]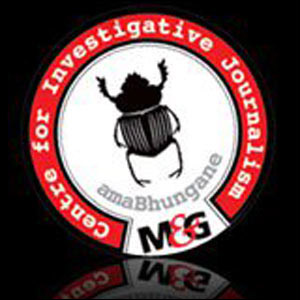 The M&G Centre for Investigative Journalism (amaBhungane) produced this story. All views are ours. See www.amabhungane.co.za for our stories, activities and funding sources.