The increasingly erratic electricity supply – stemming from illegal connections – saw the Soweto residents take to the streets last Thursday night, with reports alleging gun battles with police, the damaging of a nearby KFC, and the pelting of passing vehicles with stones.
"Police fired shots, not us," said Qhiyani Mbokazi, one of the hostel's leaders. "And I can't say whether it was rubber bullets or not because I was not close enough."
Power was restored in the early hours of Friday morning but residents took to the streets again on Sunday evening, marching on the local councillor Matlakala Sefolo-Mamabolo's house in protest against another power outage.
Calm returned only after the Gauteng member of mayoral committee for housing, Dan Mbovu, spoke to the hostel's leaders, who then placated the crowd. Mbovu, although not fully trusted by the Dube Hostel community, is seen as a bridge between the community and its aspirations, stemming largely from his position at the human settlements department.
He regularly meets the community to update it on issues related to the housing scheme outside the hostel, expected to be occupied by hostel dwellers and the wider community. But in the past, Dube Hostel leaders and residents have indicated that they would not rule out the possibility of violence if outsiders occupied the units, or if they were forced to pay more than R150 a month in rent.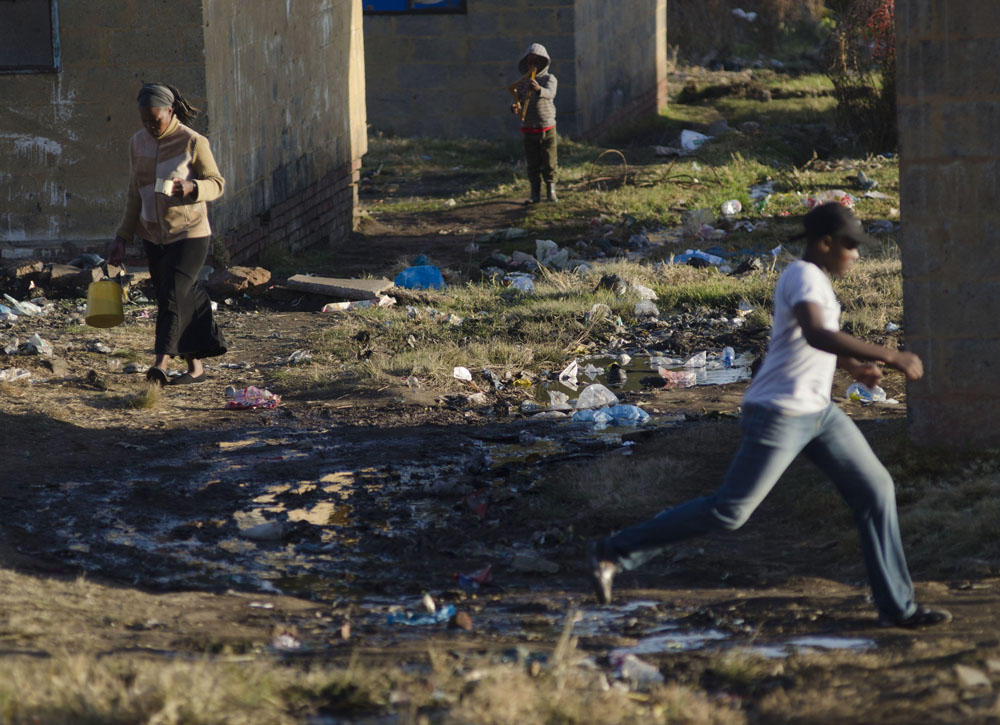 Mbokazi said City Power officials came to inspect the electricity connections in the hostel on Monday, with the expectation that an upgrading process would take place from today and would involve community members.
Ask how the illegal connections came to be an accepted way of life here and Dube Hostel residents will tell you that historically, they paid for municipal services until a fraud scandal in the late 1990s resulted in inflated bills and non-delivery. Since then, they claim, another payment agreement has never been reached.
Hostels 'are being left to rot'
​The pervading view, however, is that hostels in general "are being left to rot for political reasons" as they are seen as the stronghold of the ANC government's political adversaries, particularly the Inkatha Freedom Party (IFP). "I can't say for sure whether that is the reason but we have been called isolationist in the past," said hostel leader Phathokwakhe Dladla. "The provincial housing officials like to say we live as if we are on an island and we isolate ourselves from people. What I'd like to know is, are we not people too?"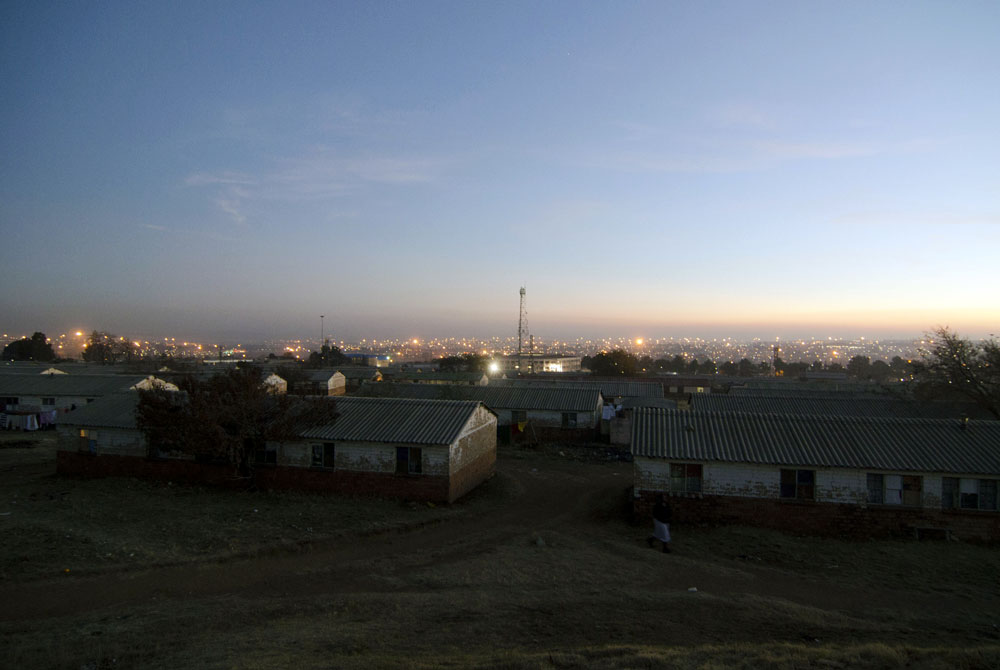 ​
Photographs by Skyler Reid
The issue of hostel redevelopment continues to be a thorny one, with accusations of political agendas being raised at party political level as well.
In a letter published in the Mail & Guardian last year, IFP caucus leader in the Gauteng provincial legislature, Bonginkosi Dlamini wrote: "Hostel redevelopment is a sub-programme in the provision of alternative tenure programme and this has been a noble approach. But unforeseen policy outcomes have arisen. One of the most problematic and detrimental has been the issue of treating hostels and hostel residents as non-residents of broader communities.
"This is in part as a result of the alternative tenure programme's founding statements that its 'programmes … cater mostly for those residents in Gauteng who are not eligible for house ownership and mostly targeted for the majority of the migration population'. This has meant that hostels in Orlando [a women's hostel], Meadowlands, Nancefield, Buyafuthi, Mzimhlope and other areas are seen as side projects and not as part of broader city and provincial plans. This approach sees hostels, in Gauteng in particular, as a 'separate development'."