Overseers of Abu Dhabi's Grand Mosque said they asked pop star Rihanna to leave the compound after she posed for photographs considered to be at odds with the "sanctity" of the site.
Rihanna hasn't publicly responded to the actions by staff at the Sheikh Zayed Grand Mosque. Her show took place on Saturday in Abu Dhabi.
Photos posted online – including on her Instagram page – show the singer posing on white marble, dressed fully in black, with her hair covered according to the mosque's guidelines.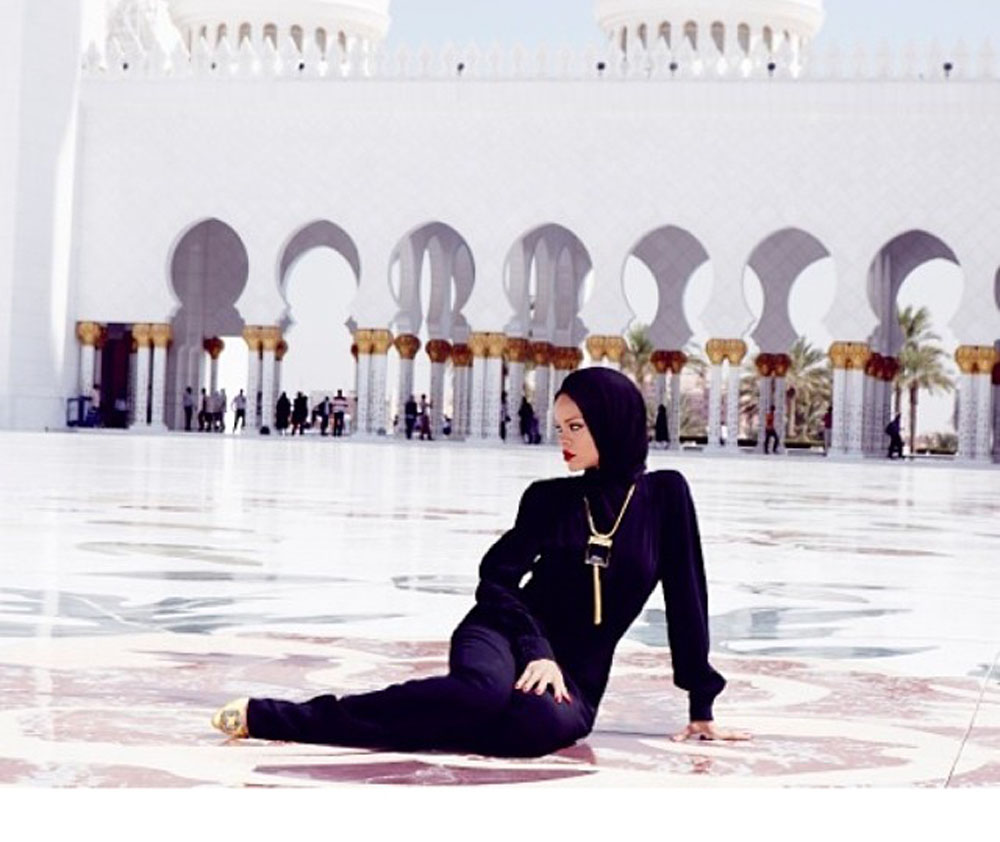 (Photograph from badgalriri, Instagram)
The mosque statement, published on Monday in local newspapers, said Rihanna was in an area normally off limits for visitors. It says the fashion-style photo session violated rules on the "status and sanctity of the mosque".
The mosque is a major tourist site in the United Arab Emirates's capital. – Sapa-AP