The way I see it there are few less pretentious and more entertaining experiences in South Africa than wandering into an Eastern Cape bushpub sometime around midday, and Stanley's Restaurant just outside Kenton-on-Sea is one of the best.
Stanley's is a place where you might be a stranger when you arrive but you won't be when you leave several hours later, replete with good grub, cold beer or good wine (I spotted Boekenhoutskloof Chocolate Block on the wine list), and loads of laughs and slanderous tales about neighbourhood goings-on.
The restaurant also boasts magnificent views over the Kariega River. I had heard about Stanley's from Alan Weyer, one of the warmest and most knowledgeable storytellers in the Eastern Cape. Best known outside the southeastern corner of South Africa as half of the popular Boet 'n Swaer stage show with Brian Mullins, Weyer's day job is as general manager of the nearby Kariega Game Reserve.
The Eastern Cape is becoming increasingly renowned as a tourist destination. Redolent with colourful history, the region is also a burgeoning wildlife paradise that is relatively inexpensive and accessible. Kariega is one of the older, more established private game reserves in the area. It opened more than 20 years ago when local businessman Colin Rushmere bought about 600 hectares and built 25 self-catering chalets on the land.
These chalets comprise what is now Msenge (also known as Main Lodge), though the self-catering option has been phased out. Overlooking heavily wooded gorges that abound with birdlife, the chalets are sufficiently isolated from one another to ensure privacy. Nearby is Ukhozi, comprising eight suites, which are comparable in quality to those of their higher-priced five-star cousins in the Mpumalanga lowveld. Each suite looks down over distant watering holes on the floodplains of the Kariega River. Then there's the 10-suite River Lodge. An à la carte restaurant serves game and other local specialities.
>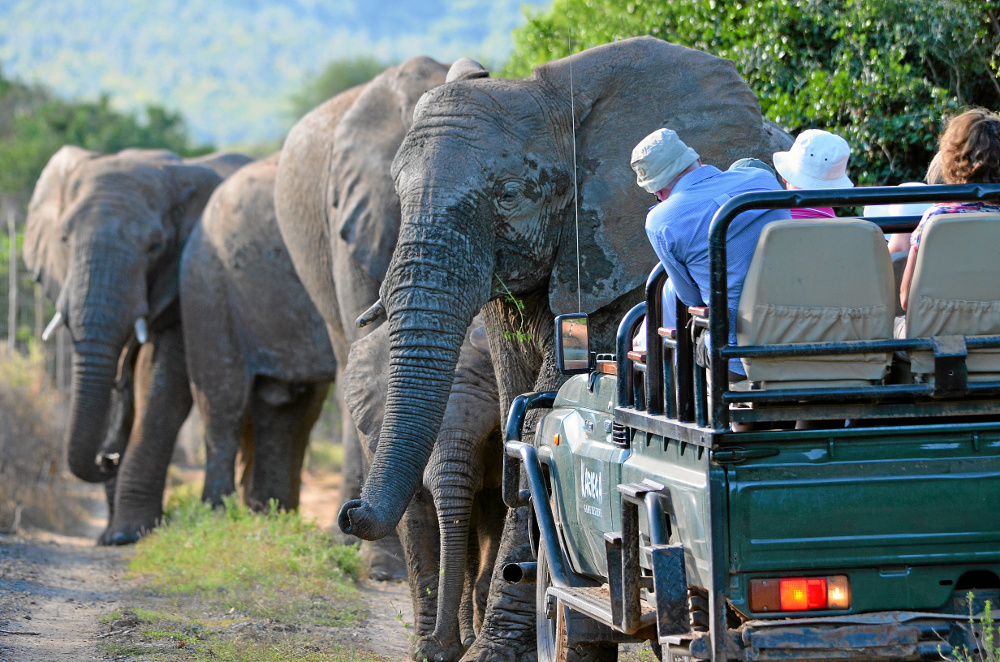 Over an early morning mug of moerkoffie on my suite's verandah, Weyer told me that initially there had only been plains animals in the area and Rushmere had no thought of stocking the Big Five. "However, after 1994, South Africa became a serious international tourist destination – the Eastern Cape has the added attraction of being malaria-free – and Kariega geared itself accordingly."
More land was acquired, a wider variety of animals introduced and facilities expanded to offer greater levels of luxury. Today the upmarket reserve covers 9 000 hectares and includes three lodges as well as a tented camp for those who lust after an earthier bush experience. Plans are afoot to build an über-luxury lodge away from the general upper-class riffraff.
"We're quite extraordinary because we have two tidal estuaries – the Bushman's and Kariega Rivers – running into the reserve. This allows us to do beach trips from River Lodge on the Bushman's to Kenton, and river cruises from Msenge and Ukhozi," said Weyer.
Visitors who decide to spend a night or two in the tented camp are ferried a few kilometres up the Kariega River from Msenge. After disembarking, it's an hour-long trek through the bush to the beautifully secluded – though by no means rudimentary – camp.
The Eastern Cape "is the third-most biodiverse area in the world after the Cape floral kingdom and the Amazon jungle", said Weyer. "It's easy for people to underestimate the quality of game-viewing here. Historically, this area had the highest concentration of elephants in Africa."
In fact, Kariega's westernmost border is only 10km from the Addo Elephant National Park and the previous day had yielded some remarkable encounters – one so close I could almost count the eyelashes on a placid cow.
>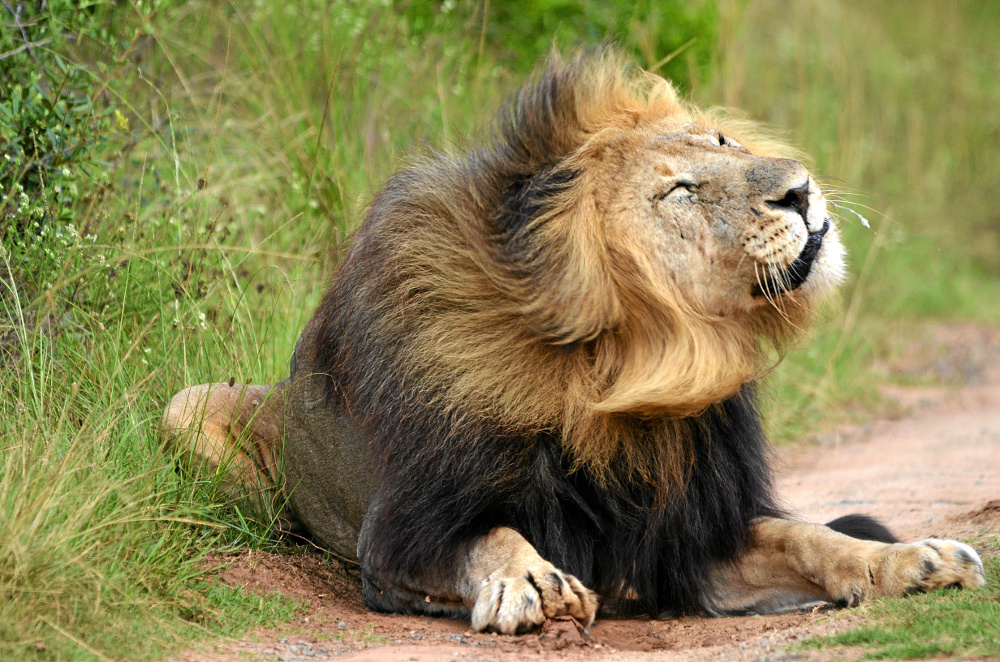 ?Photography supplied
The next morning, after coffee and breakfast, we came up alongside a rhino and her calf. The cow had had her horns removed to discourage poachers. Later we watched a grizzled black-maned lion snuffling the dirt where a female in oestrous had lain. This is an area where lions were once abundant and their numbers are again on the increase.
"When people think of game reserves in South Africa, they traditionally think of the Kruger National Park and the lowveld of Mpumalanga," says Weyer. "Actually, you can drive in any direction out of Grahamstown and, within 15 minutes, you can be among the Big Five."
If you want more wild life, though, you can head out of Kariega's gates and within five minutes you'll be at Stanley's Restaurant. If the night-time sounds of the bush haven't stirred you, the grizzled and pony-tailed owner Rodney Long's tales about Eastern Cape life will do the trick.
---
ESSENTIAL DETAILS
Perfect weekend getaway: There are three separate four-star lodges at Kariega, each with a unique feel. River Lodge (R3 850 a night per person sharing until December 31 2013) is small and ideal for a romantic stay, while Msenge, also known as Main Lodge, (R3 250pps/n) is better suited to families or groups. The all-suite Ukhozi Lodge (R3 850pps/n) is perfect for older visitors who like being close to dining facilities and all in-room conveniences. The bush camp operates from September to May, and is aimed at visitors who want to reconnect with nature and experience a truly wild camping adventure in a remote part of the reserve. Lodge rates include all meals, selected beverages, morning and evening game drives, and other activities. No children younger than 10 are allowed, and those 11 years and older pay the full adult rate.
Accessibility: Kariega is a 90-minute drive from East London or Port Elizabeth. From Port Elizabeth, take the N2 until you are 10km from Grahamstown before turning on to the R343 to Kenton-on-Sea. From East London, take the coastal R72 to Kenton-on-Sea and turn inland on to the R343.
Cost: Visit www.kariega.co.za for high season (January 1 – April 30 2014) rates and seasonal specials.
?Phone: (046) 636-7904.