The Western Cape Religious Leaders' Forum (WCRLF) said on Thursday that cartoonist Jonathan "Zapiro" Shapiro must apologise for denigrating Hinduism in a recent cartoon.
"We commend the creativity of the renowned cartoonist, Jonathan Shapiro, as a free spirit and an upholder of values that we all respect and applaud – those of justice, fairness and respect," the WCRLF said in a statement.
"We therefore call upon him to exercise his vocation by respecting the religious sensitivities of his fellow compatriots."
The forum said Shapiro and the newspaper should make amends for the hurt and offence caused by reaching out to the faith in a spirit of "reconciliation and contrition".
The cartoon, which was carried on Shapiro's website on Sunday and by the Sunday Times, shows Lord Ganesha holding a cricket bat and money, while Cricket South Africa (CSA) chief exectuive Haroon Lorgat, who is shown tied up on an altar, is about to be stabbed as a sacrifice by two CSA officials.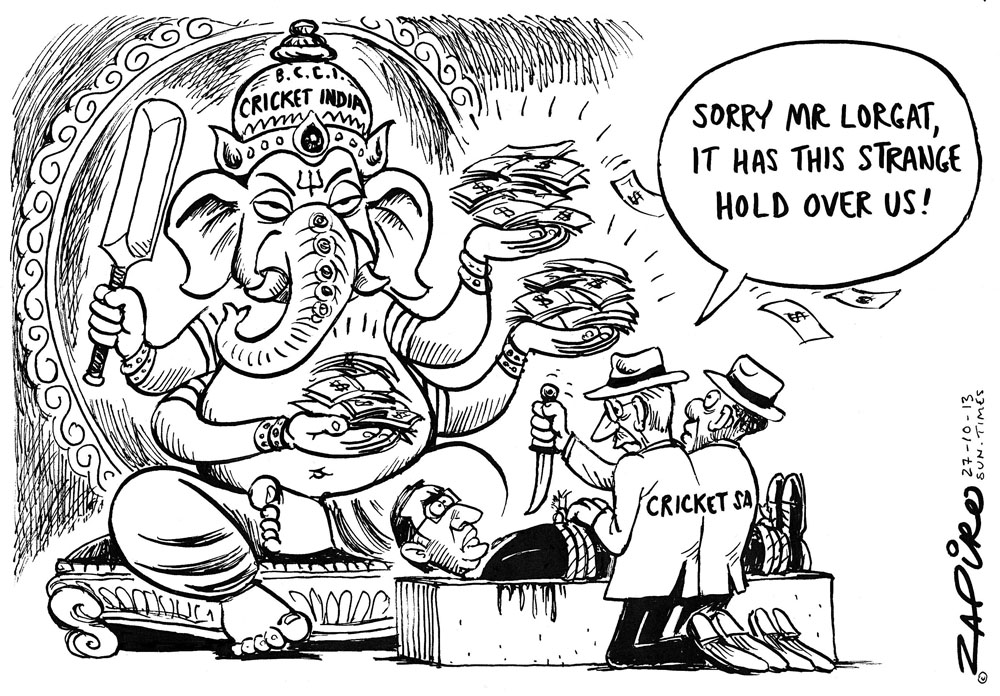 The cartoon refers to the CSA agreeing that Lorgat will play no part in India's abridged cricket tour to South Africa, after its hand was apparently forced by the Board of Control for Cricket in India.
Formal complaints
​According to reports, formal complaints against the cartoon would be laid with the Commission for the Promotion and Protection of the Rights of Cultural, Religious and Linguistic Communities and the South African Human Rights Commission (SAHRC).
On Tuesday, the Freedom of Expression Institute (FXI) expressed concern at outrage over the cartoon.
"The importance of artistic expression is the provocation and facilitation of crucial debate that is often ignored or 'brushed under the table'," it said in a statement.
"It is therefore important that such manner of expression is not censored in favour of personal interests that are far outweighed by the public good. In a manner of speaking, we cannot have topics being 'out of bounds'."
The FXI said an order prohibiting the use of Hindu deities or symbols in different contexts would amount to blanket censorship.
"As regards the case in point … the outrage by the Hindu community has had the effect of deflecting from the true issue at hand that the cartoon sought to bring to the fore," the FXI said.
"This is negative to the objects of the right to freedom of expression." – Sapa