The Mail & Guardian accidentally stumbled on the Nkandla development in November 2009. I was on a story with journalist Mandy Rossouw, interviewing residents of Nkandla about what it was like to have a president as a neighbour. Ostensibly, I was the photographer, but really I was along because I owned a vehicle capable of handling the atrocious conditions of some of the rural roads. Nowadays, of course, your average convoy of BMW sedans can sail blithely along smooth tar roads to the president's residence.
Although it's a while ago – Wednesday is the fourth anniversary of the day we broke the story – I remember one of the people we interviewed, a man we spotted trudging along the dusty road, wearing white robes, a virulent blue tie, and carrying a Bible. He claimed to be a preacher and Jacob Zuma's cousin. The best thing about Zuma, he said, was that he was accessible to the people. In fact, he told us Zuma normally took phone calls from family members in the mornings before breakfast.
Whether that story was true or not hardly matters. It spoke to people's desire to portray Zuma as a man of the people, accessible, in touch with ordinary issues. It's debatable whether that same impulse still exists to the same degree today, post-Nkandla revelations.
When we drove to the Nkandla residence to take some photos, we noticed there was some lacklustre building going on. Around 12 people were digging away and there was some heavy earth-moving machinery. Mandy's interest was piqued, and she inveigled our way into the site office, a small, meltingly hot prefab building with three car wrecks abandoned outside. There was our first evidence of the extent of what Nkandla was destined to become, both as a large complex and as a massive story: architectural drawings taped to a wall, showing extensive development plans.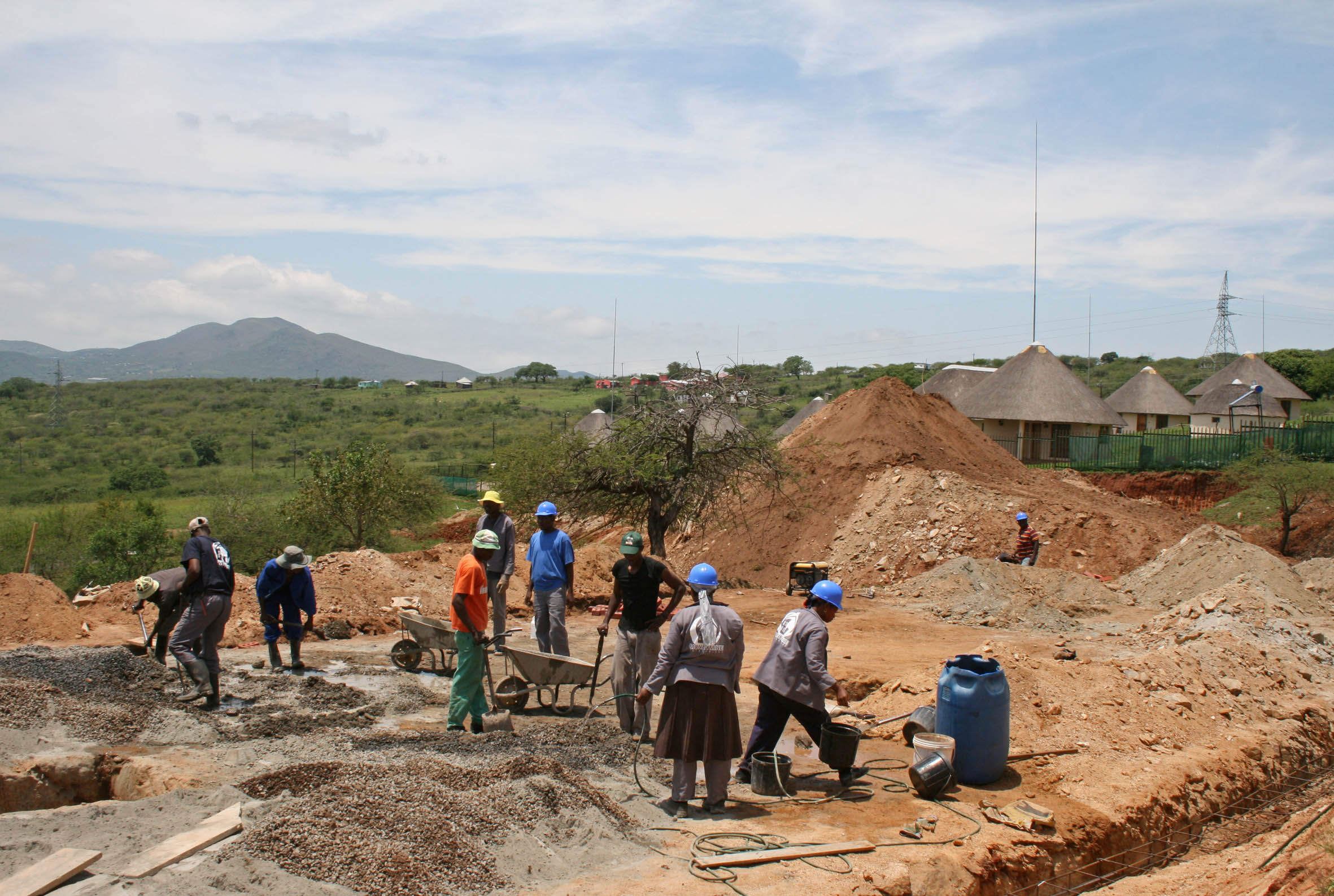 The story Mandy wrote opened with details that are still true today, except, perhaps, with what we now consider the proper use of the word "whopping".
"President Jacob Zuma is expanding his remote family homestead at Nkandla in rural KwaZulu-Natal for a whopping price of R65-million – and the taxpayer is footing the largest chunk of the bill." That R65-million is starting to look like chump change now.
Before we published the story, we asked government for comment. Our conversation with them reads like a dress rehearsal for the following four years of obfuscation and spin. Initially, government baldly insisted that "it has no record of such a development and no hand in any of Zuma's personal property endeavours". Then, taking advantage of the fact that we had asked them for comment before publishing the story, they deliberately released a public statement before we went to print, in a malicious attempt to rob us of our scoop.
Their haste – or possibly their natural proclivities – led them into what today we can only suggest was a less than complete truth. Their statement read: "The Zuma family planned before the elections to extend the Nkandla residence, and this is being done at own cost. No government funding will be utilised for the construction work." They also accused the M&G of "setting out to embarrass the president" by publishing the Nkandla story. Ah, as if the president has ever needed anyone's help.
One prophetic part of the story had a source closely involved in the development telling us that "[the total cost] is R65-million, but it will probably be more in the end. You know how it goes with building, the prices always go up and up." Well, he got that one right.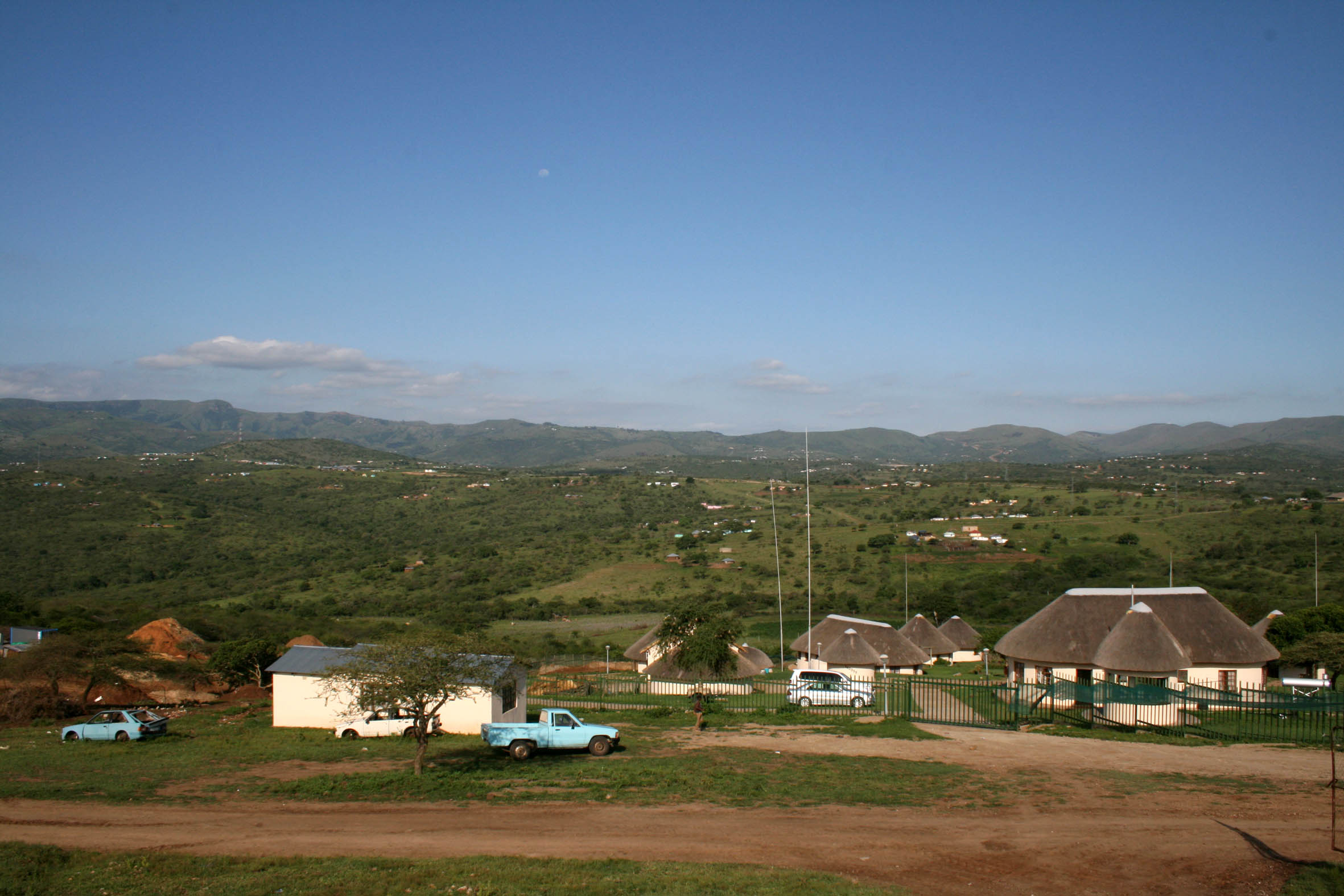 Looking back four years ago, I can't honestly say I would have predicted that it would take this long for South Africans to begin to find out the truth of Nkandla. Four years of stalling must be some sort of spin record. As we left Nkandla in 2009, I stopped to take a final photo of an abandoned corrugated iron shop, emblazoned with faded and tattered ANC posters showing a beaming Zuma. On the side of the shack, someone had graffitied the hopeful words: "Come World Cup, Come My Guest." I'm not sure whether the guests ever came to Nkandla, but certainly the world's attention has.