I Couldn't Be Anything Else: A photo essay by Tommaso Fiscaletti
Tommaso Fiscaletti is an Italian photographer who lives between Milan and Cape Town. While here, he has been working on a photographic series of fellow foreigners to the city for an entirely different reason. I Couldn't Be Anything Else is a collection of portraits of young African men who have travelled from countries like the Democratic Republic of Congo, Uganda and Rwanda to Cape Town in hopes of becoming successful musicians. Each are in different stages of their careers depicted by the CDs or gig posters – or lack thereof – in the images Fiscaletti has placed alongside the different photographs. Included in the layouts are old photos of the men from years gone by, as teenagers or as children re-photographed by Fiscaletti. By arranging the images in this way, the project becomes a series of photographic installations.
Africa Media Online: A custodian of South African photographic history in the digital age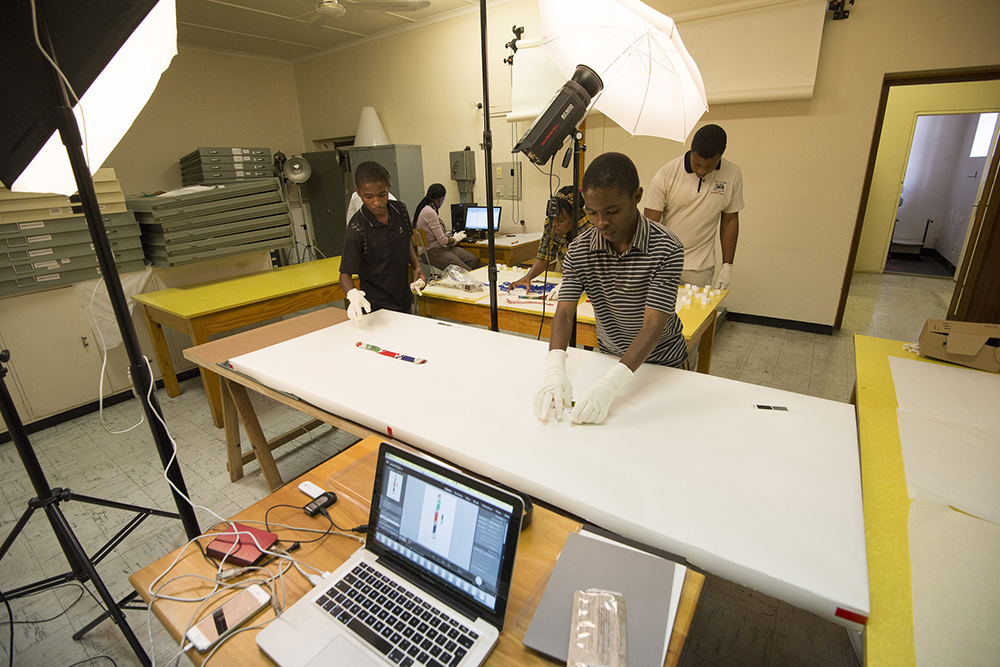 Africa Media Online (AMO) was founded by former freelance journalist and photographer David Larsen in KwaZulu-Natal. Initially beginning as a small idea to create an online agency to store local collections, AMO has grown to store an exceptional library of Africa's most iconic and beautiful media collections. Larsen and his team have created an online marketplace, which aims to enable a diverse range of African media professionals to reach their audiences through providing them with the skills and services to create their own digital trade routes.
This passion for African history, stories and heritage has also seen AMO go on to handle the collections of celebrated South African photographers such as David Goldblatt, Greg Marinovich and Graeme Williams. Currently the team is tasked with the responsibility of digitising over 24 000 manuscript pages and 20 000 photographs from the African National Congress's archives to be accessed by researchers from all over the world.
The Varied Work of Olivié Keck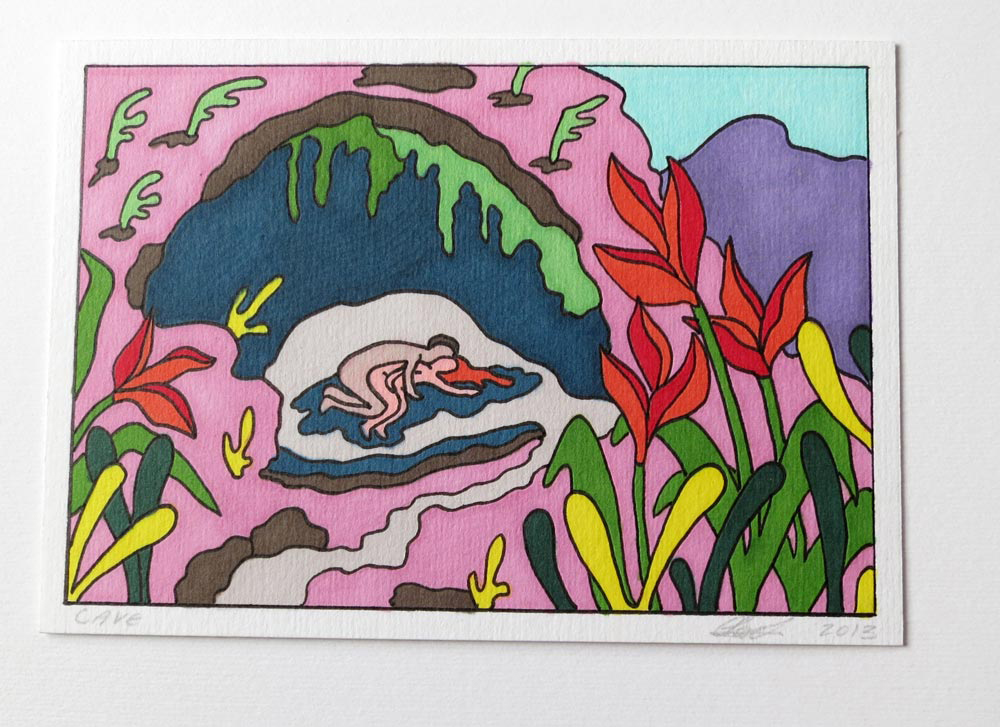 Olivié Keck is a print maker who also works in embroidery, ink, installation, sculpture and drawing. She's also a professional illustrator on the side. Looking at her work, the common theme appears to be variety. But within this experimentation is a careful consideration – of these myriad mediums so that they're by no means frivolous, and the honing and refining of ideas and concepts. In her illustration work, Keck works by the motto "If in doubt, just do it loud". The result is, well, bold, but also playful, humorous, and when in colour, delightfully bright. Keck's False Priest exhibition, recently showing at Commune 1, is an intimate exploration of the function of memory, dreams and sleep in our formation and distinction of "Self".
Ink meets pixels in Hanno van Zyl's mostly monochrome art and design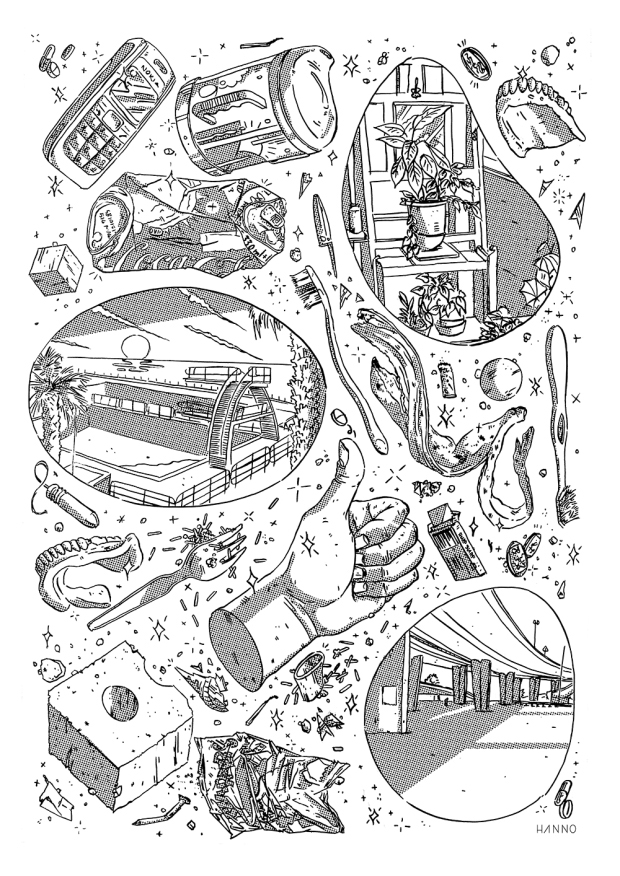 Hanno van Zyl is a freelance illustrator and graphic designer living and working in Cape Town where he hand paints careful and considered dashes, dots and lines in ink before refining his illustrations digitally. Van Zyl favours black and white in both his illustration and graphic design, taking occasional breaks from monochrome with clear primary colours or loud neon. Though his most recent works feature various items of trash and discarded evidence of human life suspended across the page, this palette preference keeps it clean.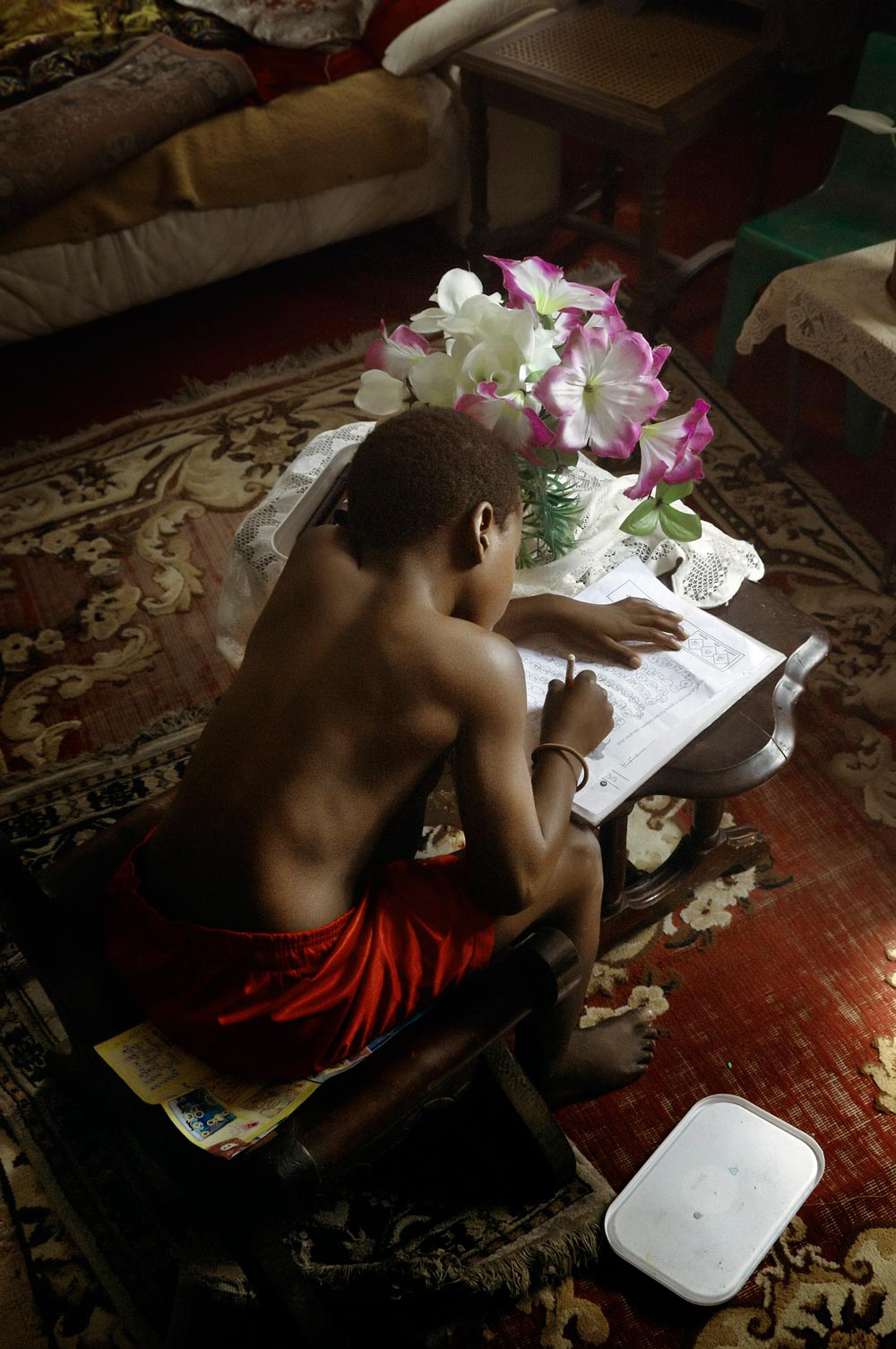 Pensive photography by Nicholas Eppel
Nicholas Eppel's photographs tell stories. His style and approach is meditative, reflective, and sensitive to the nuances of human experience. History, exile, myth-making and memory are the thematic subtexts of each of his projects, and people and the mundanities of everyday life, are the subjects. He says, "A common theme that runs through the work is the focus on the lives and experiences of ordinary people. For me, Life – grand or plain – is storied. It is as much in the ordinary and unspectacular, as in the greater tragedies and joys, that these stories are found.
There is a remarkable texture contained in everyday experience and in our constant determination to survive the passing of fortunes and time – in those points at which personal stories intersect with the larger political and socio-economic forces. For me these are the histories that are important. These are the histories that should be recorded. Not only the histories of the powerful, the famous and the victorious."