People have often asked which fountain of youth Thembi Seete drinks from, but the Boom Shaka band member, actor and TV presenter, credits her youthful look to dancing and surrounding herself with a young and energetic clique.
"I'm very childish and I decided a long time ago that I'm not going to kill the child inside me; I'm going to forever be Nana," Seete tells Mail & Guardian while sipping on a glass of mango juice at a restaurant in Rosebank.
She's wearing a pair of sweatpants and a T-shirt and is make-up free. "I've just come from dance rehearsal for one of my shows," she says. Her fresh face is a change from her make-up selfies that she posts on Instagram. "I'm a girly girl; I love make-up and fashion."
In the past year, Seete had quite a few opportunities to play dress-up – on local movie sets for The Gift, Tell Me Sweet Something and Watch Her Move.
But one project that her fans are eagerly awaiting is the return of Seete's 1990s kwaito group, Boom Shaka. "Boom Shaka needs to come back because people love the group. The response we received after the Channel O Awards performance was amazing. There is now a demand for Boom Shaka to return."
Irreplaceable
It's about time the hit-makers return to the recording studio. The warm reception the group got during their performance at the 2014 Channel O Africa Music Awards, where they received their first ever award for special recognition, prompted their comeback in the music industry.
But with that said, Seete is a bit nervous about the group's return without lead singer Lebo Mathosa, who died in a car accident in 2006. "Making a comeback scares me," says Seete.
Afro-pop group Mafikizolo members have encouraged the group to make the bold move back to the recording studio, according to Seete. The support from their peers has motivated the band and silenced some of Seete's anxiety.
Mafikizolo, who started out as a trio, shared a similar tragedy having lost one of its members, Tebogo Madingoane, in 2004. The duo bounced back in 2013 with their award-winning album Reunited, after a seven-year break.
"The pressure is there but we'll see how it goes," says Seete. Boom Shaka still leaves a space on stage for the late Mathosa whenever they perform and often ask "what would Lebo do if she were here?", when making decisions.
Triple threat
Seete broke into the music scene when she was 15 years old. Together with Mathosa, Junior Sokhela and Theo Nhlengethwa, they formed Boom Shaka in the early 1990s. When the group split, Seete chose to unearth her other talents and was then bitten by the acting bug. Her first film feature was in Ramadan Suleman's Fools in 1997, where she acted alongside critically-acclaimed actors Patrick Shai and Hlomla Dandala. Since then she's appeared in the SABC1 drama series Yizo Yizo 2, Gaz'lam and Zone 14. Her passion for dancing landed her a presenting gig on SABC1's dance show Jika Majika and a guest appearance on local dance movie Hear Me Move, which is set for release in February.
Having grown up in Sebokeng, Seete thought being a nurse or a police officer were her only career choices. Pursing a career in entertainment was not an option. "I wasn't the favourite child in the family until they saw me making it big and then things changed. I became the queen of the family."
Entertainment was not a jump for the Sebokeng star; her interest in art and sport dates back to her schooling days.
Art imitated life with her last project, The Gift, a film produced by Ferguson Films. "I read the script and related to it. With some of the events in the story, I was like, 'oh I went through this and, this is what happens in my life when I go back to Sebokeng'."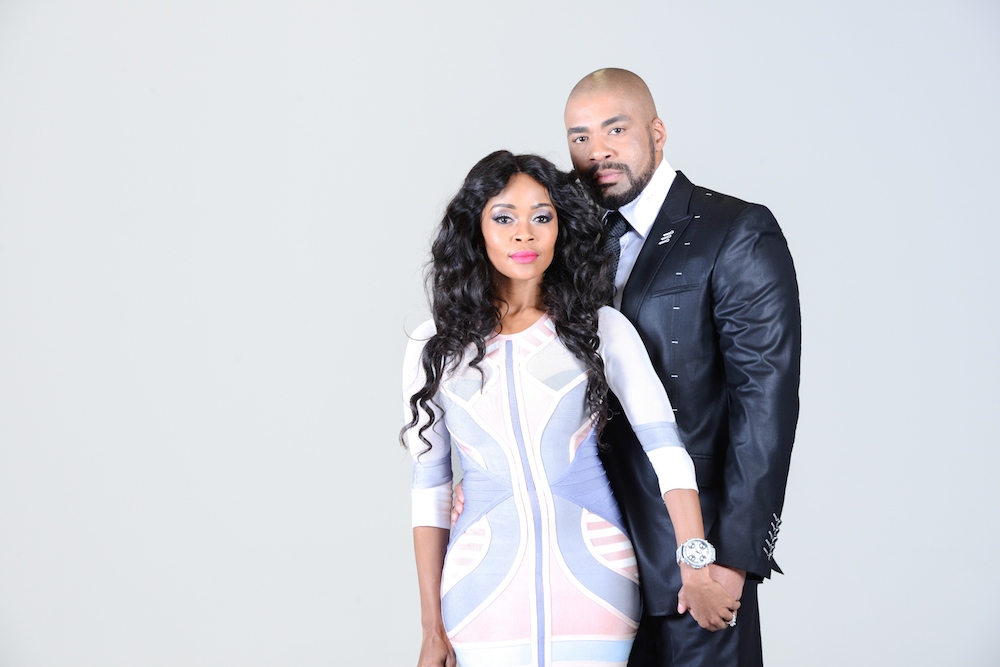 Thembi Seete and Shona Ferguson in 'The Gift'
Celebrated homecoming
In the film, Seete's character, Bontle, is a famous soapie actress who grew up in a small town and is living a lavish life in Johannesburg. When she returns to her hometown to visit her family over the Christmas holidays, the red carpet is rolled out for her and she is told not to perform any household chores. The story revolves around a car that Bontle's fiancé buys for his future father-in-law. The car's price tag comes with a tragedy that rocks the family.
"When I go back home I am this princess and people expect me to know everything. So I could relate to Bontle. There are certain elements [in the story] that I was, like, 'this is me?' and that is what made it an amazing experience."
Over the years, Seete has been able to reinvent herself, transforming from the rap star to a triple act presenting, dancing and acting. This is what has kept her in the public eye since the Boom Shaka split. "I love learning new things and working with young people and that's probably what keeps me relevant. I am a team player."
In an industry where several hit-making artists have died penniless, Seete has learnt the importance of owning her own music under the label Seete Music. "I've learnt to invest in my own product and not to allow anyone to own my masters. I now own both my masters and music and I buy my own music as well."
Controversy
Seete's 2014 single Thuntsha Lerole brought her difficulty when it was alleged that she had stolen the song from vocalist Thandi Mokgoankgoa, popularly known as Fiesta Black. "The controversy around the song is something I don't like to entertain. I feel like some things are not worth entertaining because I worked very hard to get where I am right now and I can't allow anything or anybody to drag it down. Especially if your aim is to make a name for yourself using somebody's name."
Thembi Seete – Thuntsha Lerole from Ofentse Mwase on Vimeo.
If you hear the similar sound between Thuntsha Lerole, DJ Ganyani and Fiesta Black's hit track Xigubu, it's because both songs were produced by Tibi. According to Seete, Tibi approached her with the song, which she liked and bought. Seete adds that Tibi was not credited for Xigubu but, by giving her Thuntsha Lerole, he'd get recognition and an opportunity to make a name for himself in the music industry.
The "negative" publicity the song received took away the passion that Seete once had for it. "Thuntsha Lerole is not like Free [her previous single]; with Free, I marketed the song so hard that people wanted it as well, but with Thuntsha, which I love with all my heart, the negativity around it just demotivated me to get it out there."
With all the drama behind her, Seete hopes to realise more of her dreams in 2015 and continue doing what she loves – entertaining Africa.