In the early 1980s, South African art audiences were introduced to the sculptural work of artists from Limpopo through a number of large-scale curated exhibitions such as BMW Tributaries (1985) – curated by Ricky Burnett, The Neglected Tradition (1988-1989) – curated by Stephen Sack, and Ten Years of Collecting (1989) – curated by Anitra Nettleton and David Hammond-Tooke.
Although the exhibitions exposed the public to art they had probably not encountered before, the artists, being mostly African men who did not have the advantage of academic education, were still enmeshed in a complex relationship with the art market and the trajectory of South African art history.
The current show featuring these artists is a combination of work from the collection of the Wits Art Museum and a donation from Knysna Fine Art gallery owner Trent Read, which has helped fill the gaps in the museum's collection of work from this area.
Stars of the North: Revisiting Sculpture from Limpopo features the work of Jackson Hlungwani, Noria Mabasa, Johannes Maswanganyi and his son Collen, Nelson Mukhuba, Freddy Ramabulana, Philip Rikhotso, Johannes Segogela, Dr Phuthuma Seoka and Paul Thavhana.
All the works on display are crafted from different types of wood sourced by the artists from their respective immediate environments. Some sculptures are painted and others incorporate found objects such as used clothing, marbles, wool, plastic rubber and hair extensions.
Looking afresh
Revisiting implies the rethinking or reconsidering of a particular history. More often than not, it implies reviewing flaws or misinterpretations that may or may not have been overlooked.
But it also offers the opportunity to re-examine certain aspects of the same subject afresh, which, when approached with a level of curatorial sensitivity, allows a much broader scope of interpretation and appreciation.
The sculptural work of these artists comes with historical baggage associated with the African art debate around notions of "naïveté" and "primitivism", prompted by contemporary rethinking about what "high" art really is.
It therefore presents two historical paradoxes that make this work not only significant to South African art history but also to the upsurge of art history debates around the so-called "global turn" in the presence of such work in the contemporary art market.
The first, I suggest, can take what Africa-focused art historian Sidney Kasfir once termed "the before and after scenario" approach, which in this case can be applied to the conditions before and after the exhibitions that first featured these artists.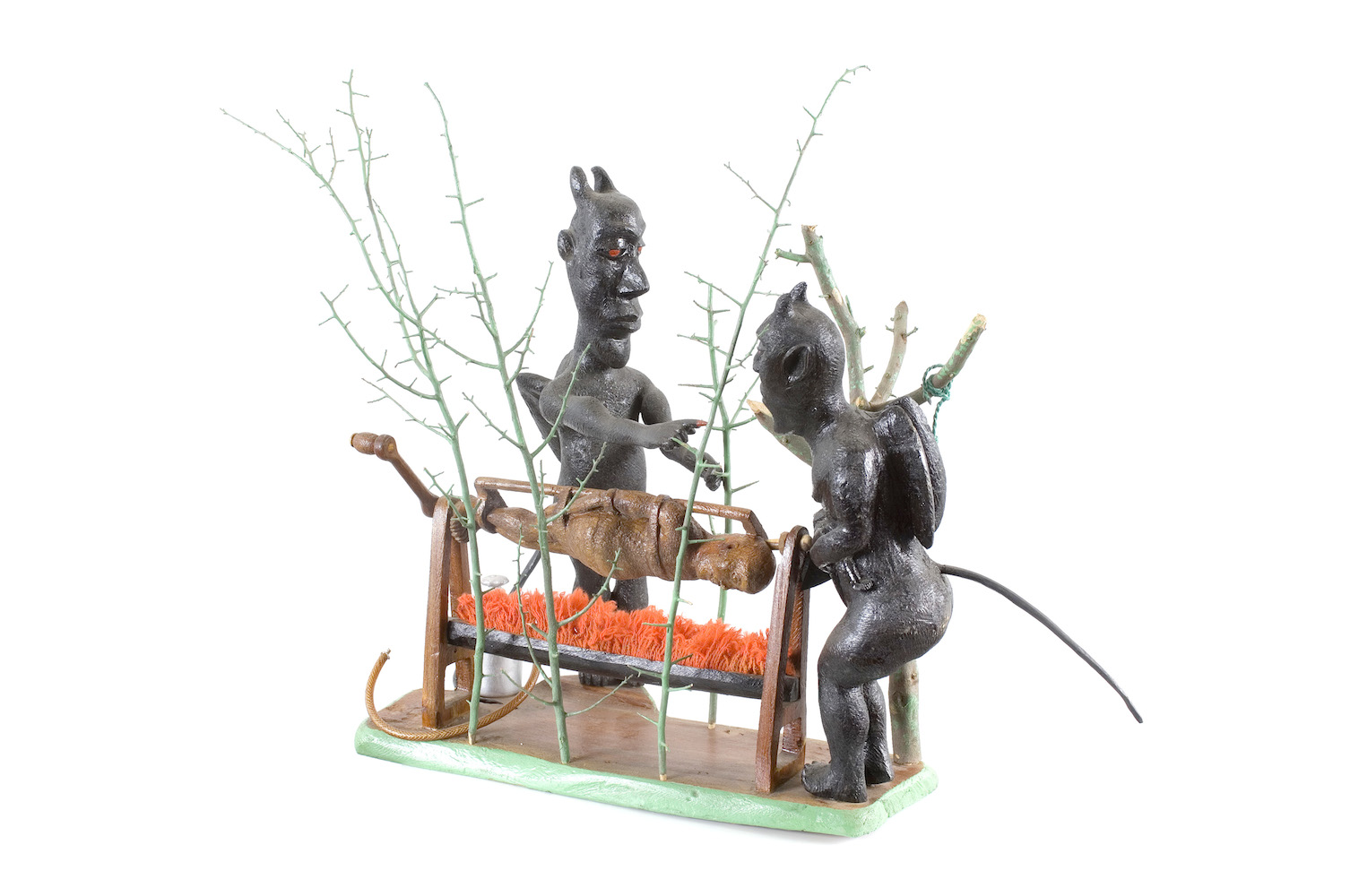 Although it begs the question of what the artists were doing prior to their supposed "discovery", it also begins to encourage a re-engagement with the work within a larger South African art history context in a much richer way.
The second approach is through the trajectory of the artists, which in many ways also tells the story of South African art history with a unique lens. Within the collective history these artists share, there are also individual stories.
Framing them under one rubric therefore does not only present certain limitations to understanding their references, influences and approaches to their work but also creates a flawed impression that artists with a particular background are informed by the same ideas.
Whereas spirituality and the dream realm informs the work of most of the artists in this group, there are also other aspects worth exploring.
The work of Mabasa, for instance, is as much about traditional ceremonies as it is about political and social matters. It is distinctive, not only because she is the only woman in this group but also because of her versatility in clay and wood.
Tradition breakers
Wood, in the Venda sculptural context, is traditionally a medium used by men only and so when one of Mabasa's sculptures was given a merit award in Cape Town's third triennial in 1988, she became celebrated for breaking rules.
Three of the artists featured in this exhibition were included in that year's triennial: Segogela, Hlungwani and Mabasa. It changed their lives and alongside Maswanganyi and Rikhotso, these three remained consistently visible in the art market. Segogela has until recently been showing with the Goodman Gallery and has been included in various other South African art exhibitions locally and internationally.
Hlungwani also recently had a retrospective of his work at the Polokwane Art Museum and the University of Johannesburg Art Gallery. Rikhotso won the Brett Kebble Art Award in 2004, a joint win with Tanya Poole.
Maswanganyi's work was included in the Venice Biennale in 1995 and has occasionally been included in group exhibitions, with his son Collen continuing the sculpture legacy.
The odd inclusion of Collen Maswanganyi's work I Have a Graduate Son! (2009) in this exhibition invokes the perception that most African art comes from a long lineage of traditions passed on over generations. Although this holds true for some traditional African art forms such as beadwork and pottery, it becomes a far more complex idea when it comes to contemporary African art that blends a traditional approach with the raising of sociopolitical issues relevant to living in an urbanised context.
The work of each of these artists had an interesting relationship to the art market in how it functioned in their immediate communities and the art gallery system. This is evident in some pieces such as Rikhotso's work, which manifests a crude approach to his material and subject matter. Not only are his figures highly stylised but they also are a direct parody of society in the exaggerated features, glossed in the enamel paint finish given to the work.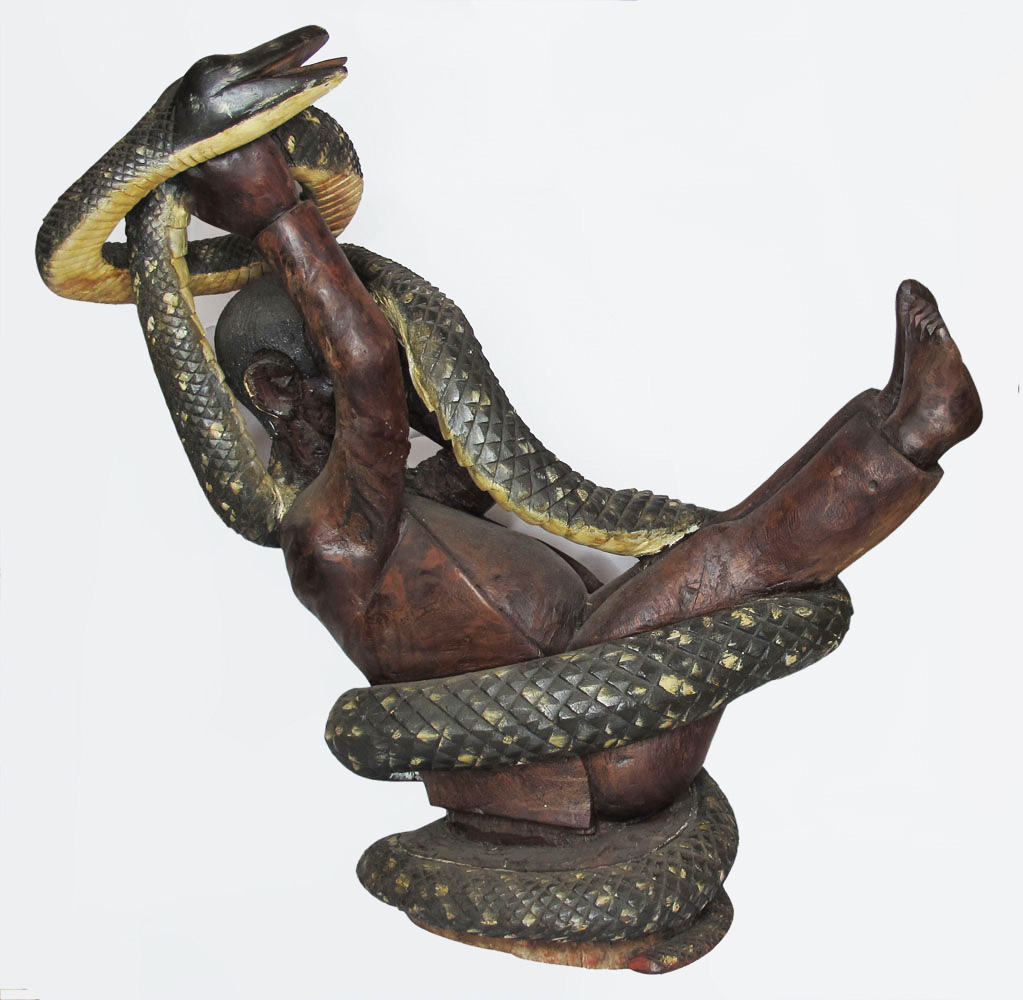 Thavhana's work, on the other hand, is a complete contrast: although he, too, paints his work, the paint is used more subtly to enhance if not accentuate certain aspects of his sculptures. Ramabulana's work makes the most interesting parody of the relationship between what the art market promotes and the artists' understanding of what kinds of work sell easily.
Ramabulana works in wood and incorporates found objects, giving the work a peculiarly playful character, yet paradoxically displaying an obsessive inclination for presenting the truest possible representation of the subject.
All these artists' sculptures require a deeper engagement with their subject matter and a more concerted effort to create a balanced relationship between the work in the contemporary context and what has been written about it historically.
Exposing the new; perpetuating the archaic
The exhibition contains special moments that make the work of these artists worth paying closer attention to in terms of the autonomy they retain in their subject matter and materiality. But this means the work cannot be easily read through the often restrictive classificatory systems of a Eurocentric approach that historically assigns criteria and then gives value to what is to be considered art.
Whereas on the one hand the exhibition gives exposure to works rarely seen by contemporary Johannesburg audiences, it also runs the risk of perpetuating the same ideals that made this type of work's appropriation into the art market problematic.
The curating and categorisation of these artists under the same rubric implies they share similar criteria of what is considered contemporary art from this region, but it can also sometimes create limitations for the extent to which each individual artist's oeuvre can encourage further scholarly research.
Stars of the North therefore offers the visitor the opportunity to explore what each artist is doing, rather than being swept away by an emphasis on their geographical background, their mythical associations with spirituality and their "untrained" approach.
Furthermore, it could develop a rich area for scholarship that starts to dismantle the narrow moulds that remain imposed on particular kinds of creative expression from the continent.
Stars of the North is on at Wits Art Museum until April 3