In South Africa they dominate the front pages, but last weekend the controversial Gupta family bagged a spot on the society pages after putting on an "Indian Wedding of the Year" in Turkey.
The three day festivities to celebrate the nuptials of Ajay Gupta's son, Kamal Singhala Gupta, was a no-expense spared do at the exclusive Mardan Palace in the Mediterranean city of Antalya.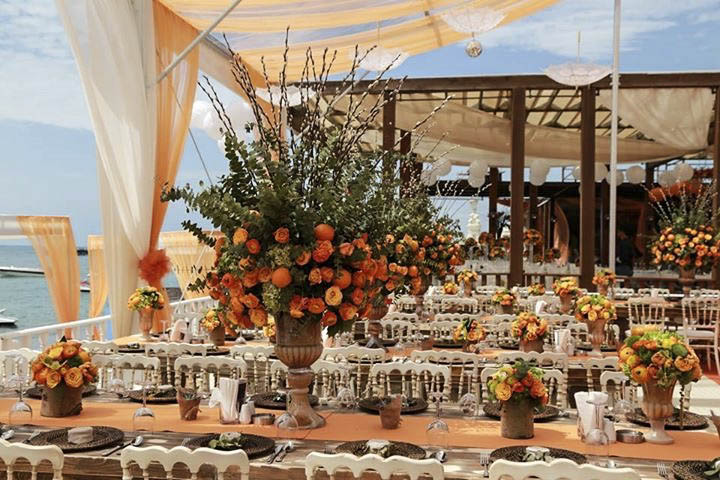 Ajay Gupta's son, Kamal Singhala Gupta, was married at the exclusive Mardan Palace in the Mediterranean city of Antalya.
Flowers flown in from Holland, 150 chefs and butlers and a horde of security personnel were on hand to cater for guests who included Bollywood celebrities and VIP's from the UK, Dubai and South Africa.
Turkey's Hurriyet newspaper published snippets of the wedding, but it has been hard to establish the identities of some of the high-profile visitors in attendance.
The embattled Gupta family briefly left their woes behind in South Africa where their company bank accounts have been closed by several major banks for undisclosed reasons.
But they face an uphill battle now that the party is over: The Guptas have to hope that a high profile ministerial task team can help convince the banks to reopen their accounts.
This comes amid calls for them to appear before the parliamentary portfolio committee on public enterprises to answer to a range of deals they have secured through state owned enterprises.
Bizarrely, the ministerial task team handling their banking woes is made up of Finance Minister Pravin Gordhan, Minister of Labour Mildred Oliphant and Mining Minister Mosebenzi Zwane – who ironically travelled to Switzerland late last year to help facilitate the Guptas' multi-billion purchase of Optimum coal mine.
Brothers Ajay, Atul and Rajesh Gupta all stepped down as directors of the Oakbay companies late last month – a move made in an attempt to mitigate the impact of damaging claims that they had abused their friendship with President Jacob Zuma to score big in business, particularly through parastatals.
The last straw was a public revelation by Deputy Finance Minister Mcebisi Jonas that they had offered him a promotion to the job of finance minister.
This offer, Jonas revealed, was made shortly before President Zuma stunned the country by announcing that he would replace then finance minister Nhlanhla Nene late last year. This incident also cemented the widely held belief that the Guptas had used their friendship with Zuma or his son, Duduzane, also their business partner, to influence key government appointments in pursuit of business.
Meanwhile Kamal, also a businessman, is involved with another of the family's companies, VR Laser, which has entered into a questionable partnership with state arms company, Denel, without the necessary approval from National Treasury.
This little headache will have to wait though until Kamal Gupta gets back from his honeymoon.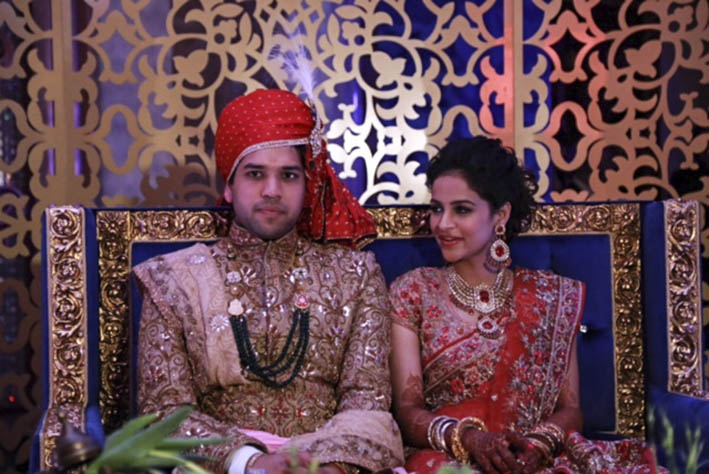 Kamal and his bride, apparently named Aakash Jahajgarhia, were wed in Turkey earlier this month.
His bride, named by Hurriyet as Aakash Jahajgarhia, looked gorgeous in several traditional Indian outfits over the course of the #3day3nightwedding in Antalya. The family managed to sail through this wedding with little unwarranted attention – unlike the 2013 wedding of Kamal's cousin, Vega, which attracted much scandal after a plane ferrying guests from India irregularly landed at the Waterkloof air force base in Pretoria.