The European Film Festival kicks off in South Africa on May 6 with 11 films from Austria, Belgium, France, Germany, Italy, Spain, the Netherlands, Poland, Portugal, Sweden and the United Kingdom.
The Goethe-Institut is responsible for co-ordinating the festival. The regional director of the institute, Norbert Spitz, says the films attempt to "show new facets of what it means to arrive in Europe and to live in Europe".
The films will be shown at Cinema Nouveau theatres in Johannesburg, Pretoria, Durban and Cape Town until May 15. The themes covered include racial discrimination, homosexuality, solitude, conflict, eating disorders, coming of age and immigration.
Among the festival highlights is Macondo (2014), an Austrian drama, directed by Sudabeh Mortezai. The film follows 11-year-old Ramasan, a Chechen refugee living in a settlement outside Vienna, who assumes the head-of-the-house role after his father's death. He has to take care of his two sisters and help his mother with the day-to-day running of the household.
The film was part of the Berlin International Film Festival in 2014 and the director won the award for best emerging filmmaker at the Hong Kong International Film Festival.
The drama Body represents Poland in the festival. The film, directed by Malgorzata Szumowska, tells the story of three characters with differing approaches to the human body. The body is also used to show how we handle situations such as grief with acts of self-harm.
True-life drama
The festival features three documentaries: Fire at Sea, directed by Gianfranco Rosi, A Family Affair, directed by Tom Fassaert and Amy, directed by Asif Kapadia.
Amy is a must-see film that follows English singer Amy Winehouse's musical journey and offers an insight into the troubled star's personal relationships. Winehouse was found dead at her home in London in 2011 from alcohol poisoning.
The film takes audiences back to Winehouse's childhood, and to when she was an unsigned artist singing in bars. This Oscar-winning documentary will, to some extent, provide an understanding of Winehouse's behaviour and her struggles through interviews with her parents, friends, managers and her former husband, Blake Fielder-Civil, as well as archive footage.
Amy also won the British Academy Film Award for best documentary.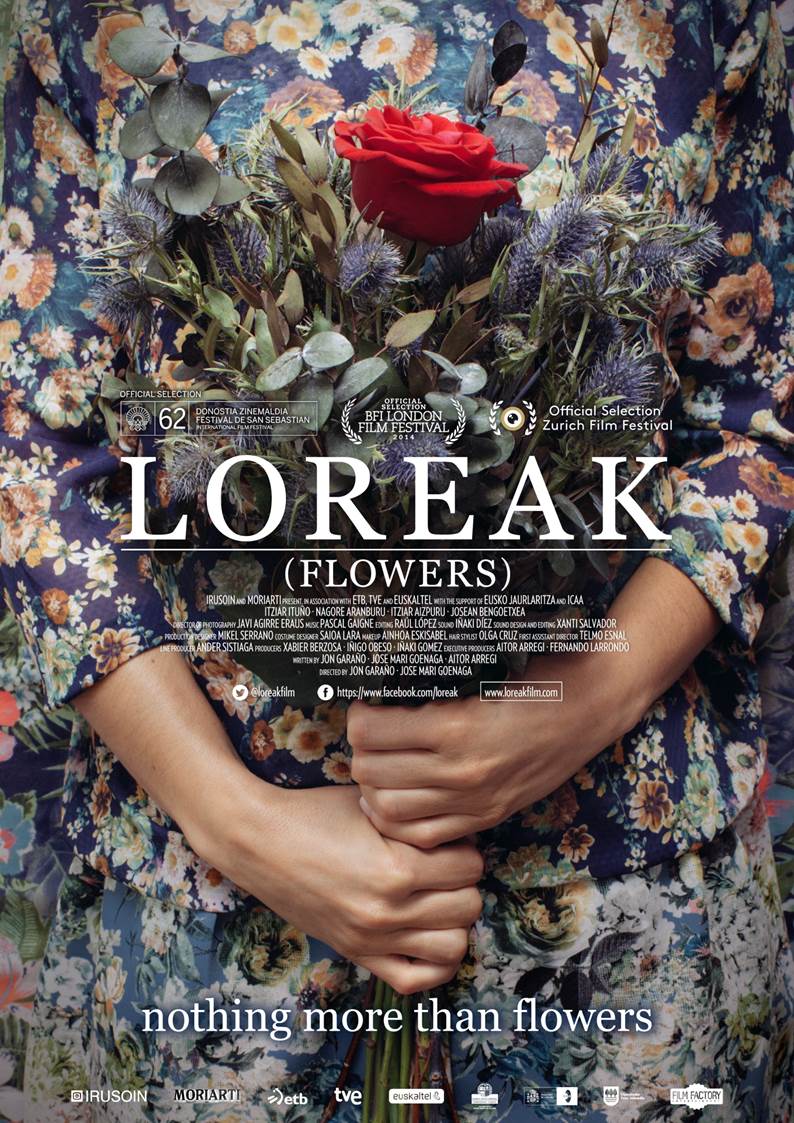 The Mail & Guardian spoke to European Film Festival director Katarina Hedrén about the programme.
How did you curate films for the festival?
I watched a lot of films. The annual European Film Festival aims to showcase the best of recent European cinema. In addition to looking for films that have won awards and acclaim, I was looking for content that would help me to tell a story about Europe that I believe is of interest and relevance for the context in which the films are screened – South Africa today. Curation and programming is a form of storytelling and I believe that the 2016 selection will convey a story about the diverse and changing continent that is Europe.
Why did you select these 11 films?
The selected films have all received great attention in their respective countries and beyond. I aimed for a diverse programme with films that tell stories from different perspectives, using a variety of voices and forms of expression. In addition to including documentary films in the programme for the first time, the selection includes films of different genres such as drama, comedy and a musical.
What do you hope to achieve with the festival?
We hope to reach a large and wide audience of film lovers, people interested in Europe and those who love good storytelling. We want to move people, entertain and also stimulate thought.
Film as a medium has a great capacity to help us understand, identify and empathise with people and situations that are unknown to us, and also to reimagine the world as we think we know it.
Just as South Africa is not a happy rainbow nation where everyone gets along, European countries, and the entity that is Europe, are riddled with contradiction and tension. Dominant narratives about identity, belonging, wealth distribution and so on are being contested, and people are forced to navigate all this and carry on with ordinary life in the midst of it.
The programme responds to this moment through the personal and political journeys of the characters portrayed.
If people become interested in cinema from a certain country or by a certain director as a consequence, that would be a great outcome, and if the festival will help in building a base of curious cinema goers in general, that would also be amazing.
What role do you think film festivals play in society?
For us here in South Africa, film festivals offer audiences the opportunity to watch films that would not feature on the mainstream circuit.
Many films are, of course, available online, but the experience of watching films on a big screen together with others is still one that I and many others cherish.
With so much content available, it is helpful to have someone picking up the good stuff. I once read an interview with a festival programmer who said: "We watch the bad films so that our audience won't have to."
I see film festivals as curated visual storytelling festivals – and the more film festivals of different natures, the better.