Seventy-two percent of South Africans think that sex between people of the same gender is morally wrong.
This is one of the findings of Progressive Prudes, a survey of South Africans' attitudes towards homosexuality and gender nonconformity.
Released on Friday, the survey also found that the majority (51%) of South Africans think that LGBTI people should have the same human rights as other people, and "should be part of the cultures and traditions of South Africa".
Unprecedented on the continent in both depth and scale, the survey saw more than 3 000 South
Africans in various regions interviewed. Respondents were able to choose from eight of South Africa's languages.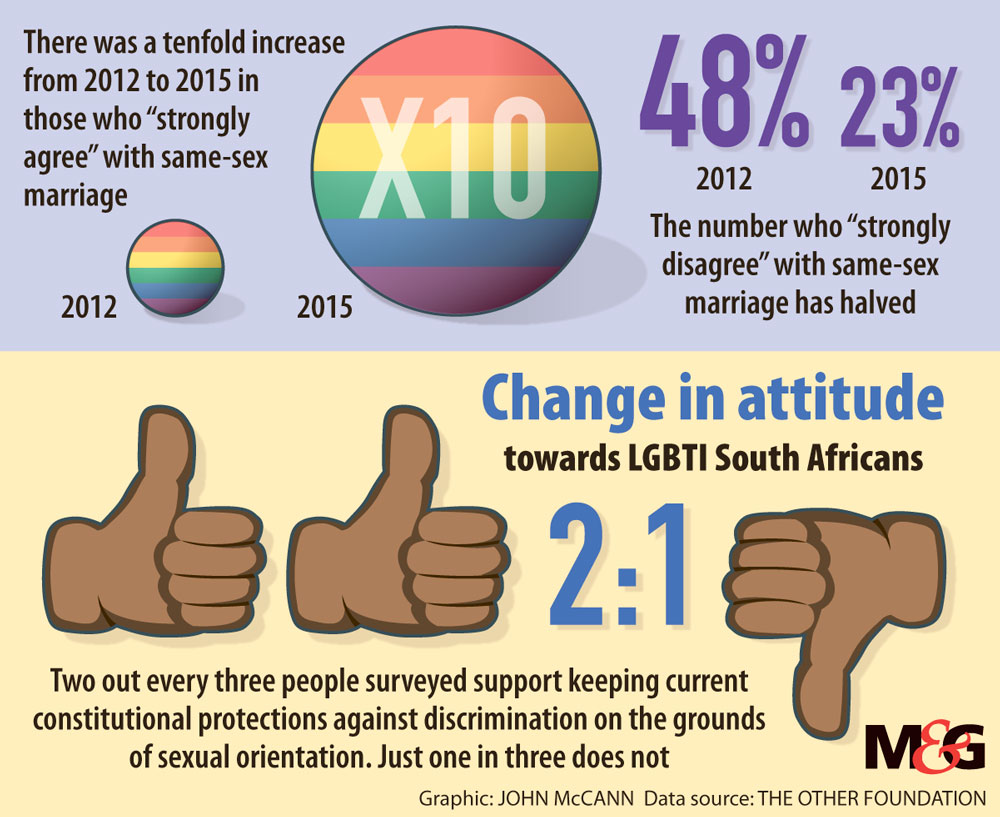 The survey also found that "South Africans support keeping the current constitutional protections against discrimination on the grounds of sexual orientation at a ratio of 2:1, compared with those who think it should be taken out. Since 2012, there has been a tenfold increase of South Africans who 'strongly agree' with allowing same-sex marriage — from one in a 100 then to one in 10 now."
It also found that men, particularly those between the ages of 45 and 54, were most disapproving of gay and lesbian people. "This was concerning as this demographic was an important one, especially in terms of policy change as it matched the profile of the politically and economically powerful in South Africa."
Commenting on the reports' findings, Human Sciences Research Council chief executive Crain Soudien said: "Such knowledge serves as an important basis for further promoting social justice by enriching and shaping social dialogue, advocacy, and policy interventions."
To view the report or for more information, visit theotherfoundation.org