People living in the Setswetla settlement in Alexandra have begun the process of rebuilding their homes, but they're doing so near the Jukskei River, which last night overflowed and badly damaged at least 42 shacks in a flood. Temporary accommodation has yet to be provided for the more than 150 people affected.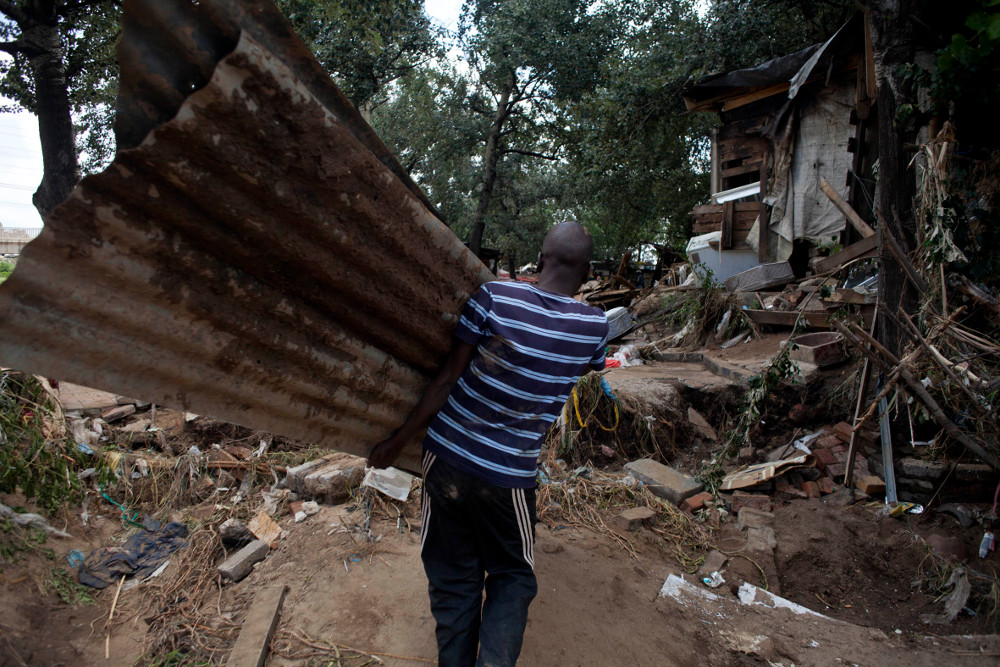 On Thursday afternoon, Penina Maluleke (48), stood near the Jukskei River, watching as a group of men pushed heavily against a truck, attempting to move the vehicle after the engine was flooded. Maluleke arrived home at around 6pm on Wednesday night to find her house had collapsed under the weight of the water. She had been working in Rivonia, Sandton, where she cleans the home of a private resident.
"When I came back, I was so scared. My mind was upside down because when I saw my shack, I saw everything is lost," she said.
Maluleke arrived in Johannesburg from Limpopo. Her family is far away and, on Wednesday night, she relied on the hospitality of a friend to keep her warm and sheltered as the storm abated.
Many residents had waited in vain for immediate alternative accommodation on Wednesday night. Noel Shiwetani (31) said that members of the Democratic Alliance (DA) had promised to provide assistance, but nothing came from it. Shiwetani's only belongings are now a blue sling bag and two cables that connect to electricity.
"Yesterday, the DA said they were coming. One person was here, but they must all come here and see what's happening. They have to know everything because we vote for them," Shiwetani said.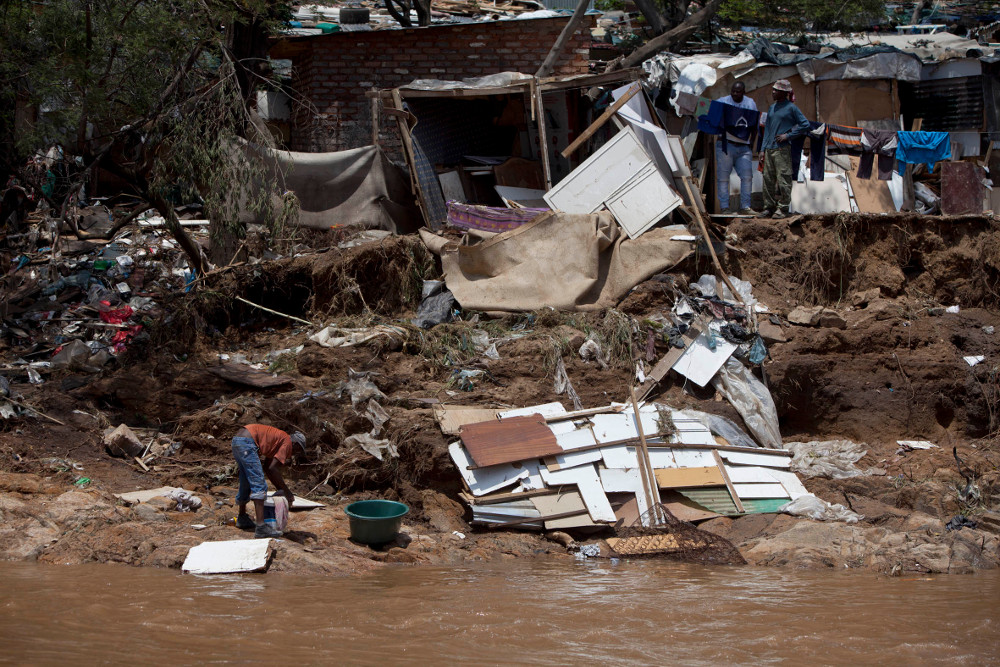 On Thursday morning, however, city of Johannesburg mayor Herman Mashaba visited Setswetla to survey the damage to the area.
"Unfortunately, any severe storm or flash flooding that occurs will result in isolated flooding as the road infrastructure is not designed for these severities," he said in a statement.
"However, I wish to assure the public that the Johannesburg Roads Agency is working tirelessly to resolve blockages and repair faulty traffic lights resulting from the flash flood. Johannesburg Metropolitan Police Department officers have also been deployed to assist with traffic control [at] affected intersections."
But for some residents, the floods took more than just their homes.
Foreign nationals lose identity documents
"What I'm worried about is my documents. You can buy food, clothes you can buy, but documents – you can't buy that," said Tichaona Chikato (35).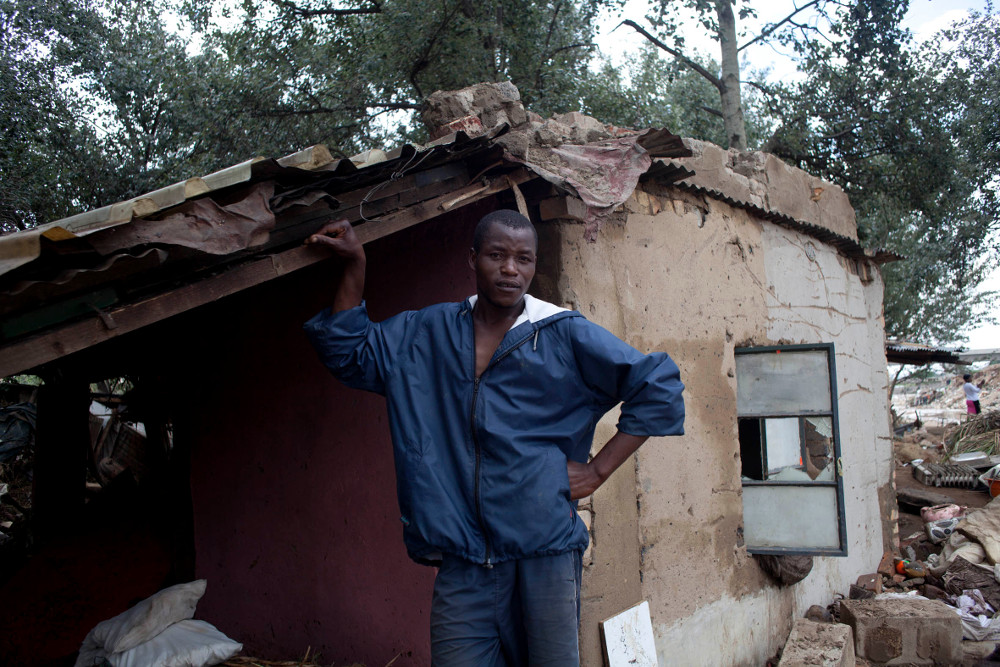 Chikato moved to Setswetla five years ago after he left his home in Zimbabwe. He started a transport company with his younger brother, Tau (33), where the two transport goods for people who require moving services.
On Thursday afternoon, Chikato was still rummaging through the remains of the two-roomed house he shared with his brother, three young children and wife, trying to find his documents and the childrens' birth ceritificates.
His kids are aged three, five and seven. The youngest is a girl, while the other two are boys. When the rain began to hammer down on Wednesday night, Chikato took his children and ran, fearing they would be harmed.
"When I see the rain was flooding, coming inside our place, I took my kids and ran away. I left all my belongings here: my documents, my property, everything. I didn't manage to take them," Chikato said.
His brother, Tau, managed to hold onto his own documents, but during the floods, one of their tranport trucks was badly damaged by water. The brothers have two other trucks that were not in the township at the time, but the loss of one will slow their business down.
Rescue called off for missing three-year-old until Friday
The elder Chikato brother fortunately managed to get his children away from the floods safely. For one family however, the search for their three-year-old girl was suspended late on Thursday afternoon, to be resumed on Friday.
"I heard that the one who lost his child, he was trying to climb up a tree when he lost his child," Tau Chikato said.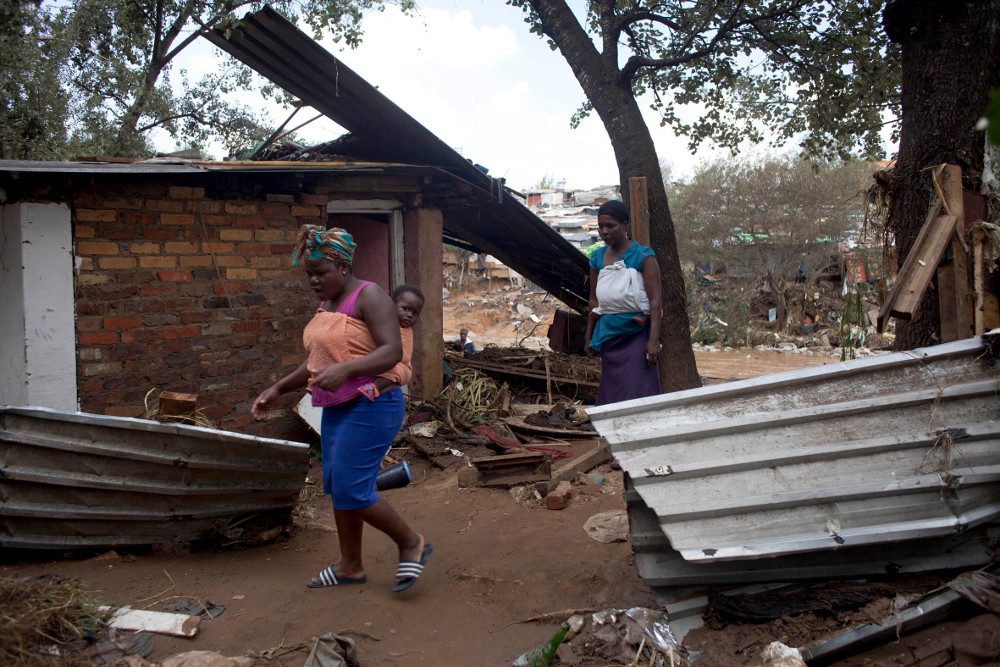 Residents of Setswetla say the water reached higher than the roofs of their shacks on Wednesday night. Many parts of the East Rand were flooded and six people were confirmed dead. Two had died in drownings, while another four had been killed in a car accident.
This isn't the first time Setswetla has been flooded and residents know living on the banks of the river is dangerous, but they see no alternative.
Jonas Mabela (73), a traditional healer, is the custodian of the land. Every new member of the community asks Mabela if they can build a home on the riverbank and he obliges, charging them R300 rent per month. Mabela says that although the area is dangerous because of its proximity to the river, he can't turn people away.
"You can't leave the people. They come here anyway, they want places to stay. What are you going to do? You must give it," he said.
His home, which is also on the riverbank, was damaged too in the floods.
Waiting for a place to sleep
Heavy rains and storms are expected for Johannesburg on Thursday evening. Despite the warnings, Johannesburg's Emergency Management Services (EMS) could not confirm they had provided temporary housing to people affected by the floods.
EMS spokesperson Nana Radebe said on Thursday afternoon that residents had begun the process of rebuilding their shacks on the river bank. She said EMS had asked residents to move to a safer location, but could not say whether EMS had found a location or provided housing materials for residents. In a disaster situation, EMS should provide temporary housing for 72 hours for those who require it, Radebe said.
The Mail & Guardian sent questions to the city of Johannesburg and the city's housing department but received no comment at the time of publishing.
The city of Johannesburg in October said it would approach the University of the Witwatersrand about buying a stretch of land the university owns near Setswetla which could be used for low-cost housing.
"It's a dangerous thing living by the river, because we don't know what will happen next time. Today they told us 80% rain will come," Malukele said.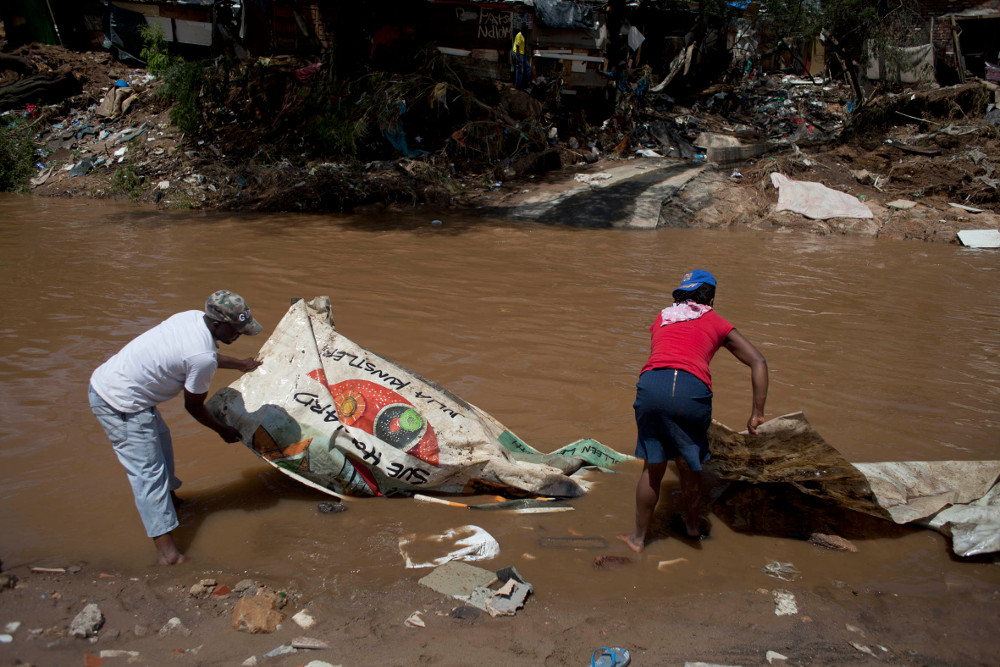 Malukele's only request is that some form of shelter is provided so that she is safe for the night as another storm builds.
"Maybe they will give us a small place to live for today only. Then afterwards, maybe they will give us houses, I don't know."