On the global stage, South Africa continues to reap praise from activists who hail its commitment to LGBTI communities. But inside the country, the South African Police Service (SAPS) is perpetuating discrimination against gay and lesbian communities. It is particularly those who are black who continue to fear the police.
On a Thursday afternoon in November, Akhona Mdletshe (22) walked into the Pretoria Central SAPS station to certify copies of her university results. She showed a police officer her ID, but her documents were not stamped.
"The police officer told me I look like a girl in my ID, but like a boy in person," Mdletshe, who was a digital marketing student at Vega, said.
She was younger and less confident in her ID photo. In the years between then and now, she identified as lesbian and came out.
"As much as I have changed, you can see that I'm still female. My physical features are still very much female. The only difference is that I'm now a cross-dresser and my hair is shorter than it was," Mdletshe said.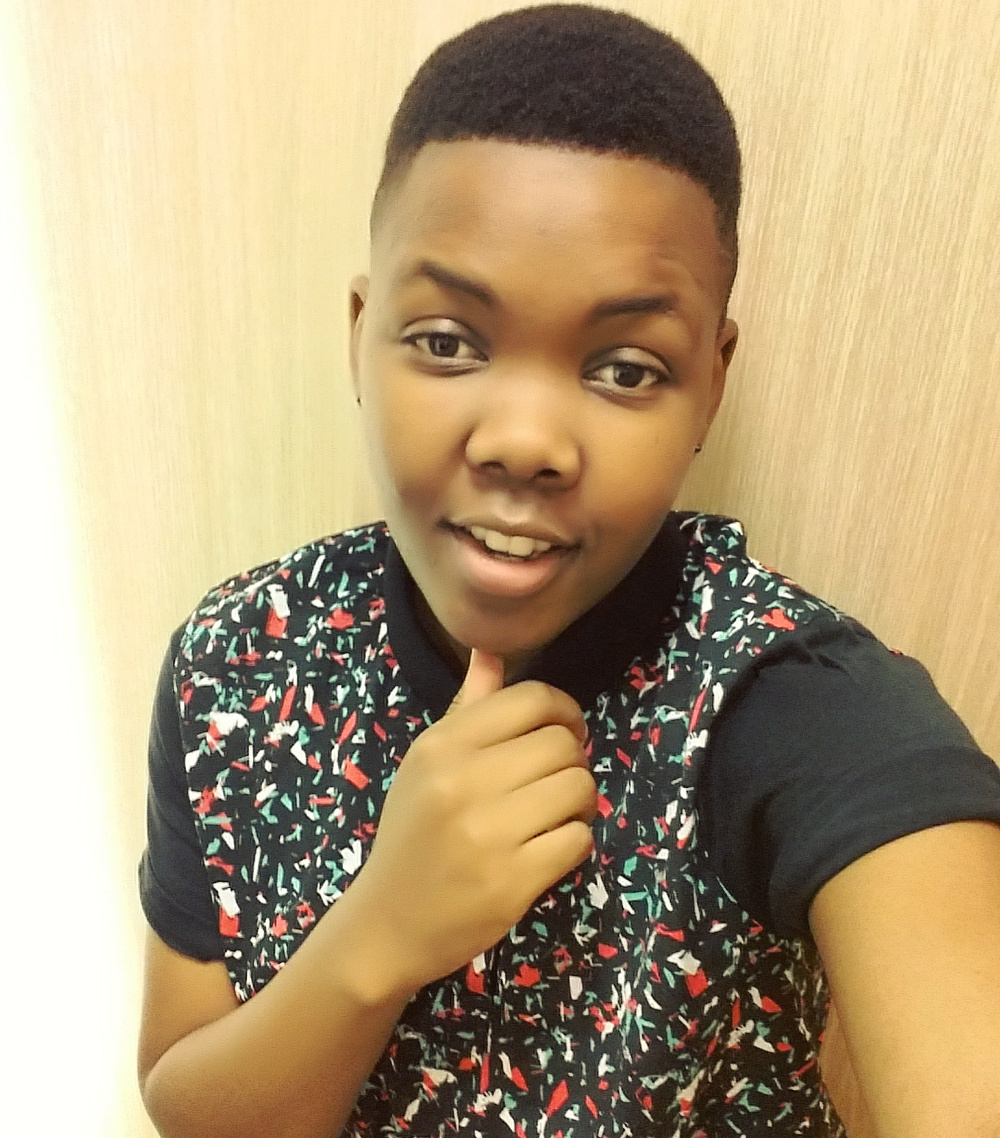 She said the police officers assumed her sexuality because of how she looked. While she stood in front of them, the first officer showed her ID to his colleagues and they laughed.
"There were people there watching," Mdletshe said. "For the first time, I felt very much assaulted. Usually, I ignore these things. I've heard stories, but now it was me in that situation and I felt unfairly treated."
She was told to get help "somewhere else", so she jumped on a train to Johannesburg, and got her documents certified at a more helpful police station. It took her a total of six hours to get a police stamp on her results and get back Pretoria.
A country praised by activists
South Africa's protection of LGBTI rights has been praised by activists across the globe. Steven Anderson, the "pastor of hate", was denied entry into South Africa because he promotes social violence against the LGBTI community, while recently the government voted at the United Nations that the work of a pro-LGBTI expert to monitor LGBTI hate crimes should continue.
The department of justice and constitutional development has also established the National LGBTI Task Team (NTT) "to address human rights concerns and violations amongst LGBTI persons".
But problems remain. It's difficult to pinpoint how widespread homophobic sentiment is in the SAPS because of a lack of data, but the fight to better educate the police service has been ongoing for years.
"Research done in 2006 and featured in one of our information booklets stated that many LGBTI people feared going to the police as victims because of secondary victimisation," Matthew Clayton, a research and policy manager at the Triangle Project advocacy group, told the Mail & Guardian.
"So while we don't know how homophobic the police are, we have a decent understanding of how they are perceived by the LGBTI communities."
'Isile imoffie'
While Mdletshe was busy at the Pretoria police station, Sandiso Ngubane (29) was still recovering from his experience with police officers from Sea Point SAPS earlier that day.
Ngubane had lost his iPhone in a Cape Town club, but he found the cellphone through the Find My iPhone locator when he arrived home at Sea Point. When the police arrived, they told him to visit Goodwood police station for help, because his phone was in that suburb.
He murmured that the police had wasted his time and a police officer came towards him. Feeling threatened, Ngubane locked himself behind his security gate.
"As I shut the security gate, the cop shouted a few things and then he said 'bloody moffie'," Ngubane, a freelance writer, said.
When he called 10111 to report the offending officer, the operator ignored him until eventually she said "isile imoffie" (sly moffie) and hung up.
"When someone calls you a moffie it just becomes whatever. But when it's someone from the police and you're looking for their help and they call you a moffie, it becomes a different story. It's not just a random guy on the street who you can dismiss," he said.
Police spokespeople in Tshwane and the Western Cape told the Mail & Guardian that SAPS is governed by a code of conduct. They have urged Ngubane and Mdletshe to open a docket for an investigation.
"It is not our policy to discriminate against any person for whatever reason, and allegations of this nature are viewed in a serious light," Lieutenant Colonel Andrè Traut of the Western Cape SAPS said.
Black, LGBTI and even more vulnerable
From as early as 1995, SAPS forbade employment discrimination in its ranks on the grounds of sexual orientation. But it didn't change much.
In an interview with Human Rights Watch for their 2003 report, State Sponsored Homophobia and Its Consequences in Southern Africa, Beverly Ditsie, a lesbian activist who founded the Gay and Lesbian Organisation of the Witwatersrand, said that SAPS continues to be regarded with suspicion because they enforced apartheid laws. The police, Ditsie says, were "really only there to protect white properties and business".
The distrust still lingers, with the killings of Andries Tatane and the Marikana miners still in the minds of South Africans. Now, black LGBTI community members find themselves vulnerable to both racism and police discrimination.
In the Khayelitsha township in the Western Cape, a commission of inquiry heard in 2014 that a SAPS official had focused more on a complainant's marital status than her theft case when she went to report the crime.
A rape victim also tried to open a docket with SAPS in the Western Cape, but the police officer was more interested in "wanting to know how everything works", rather than the rape.
Holding the cops to account
Although police have been through numerous training programmes and, HRW has still concluded: "SAPS has struggled to create a culture of rights awareness within its ranks."
Clayton says that the high turnover of police officers "creates a never-ending number of officials to train" while, on the whole, the police force in the country still remains underfunded and overworked. Holding the police to account is also a challenge.
Both Ngubane and Mdletshe were advised to report the offending officers to the Independent Police Investigative Directorate (Ipid). But in order to do so, they say they will have to go back to the station where the offending officers work and they are reluctant. The process is, they say, time-consuming and bureaucratic.
"While there is a lot in the law about the positive duties of the SAPS, there is little in the way of monitoring – a job which is falling more and more to underfunded NGOs," Clayton says.
"The most important thing people can do is to document their experience; to know who they spoke to and when, while keeping themselves safe."
The NTT has also been seen as accountability measure, as the police are represented in the task team and can therefore directly be held responsible for any discrimination. But not many people know of the NTT's existence.
Ngubane and Mdletshe shrug off homophobia from ordinary citizens, but with the cops, they are more fearful. It's the power of police authority and the need for an honourable police service that's left them shaken.
"This time, I'm more angry than I've been before, and that's why I'm speaking out," Mdletshe said.