While the shocking news of R14-million sent to Walter Sisulu University student Sibongile Mani, a beneficiary of the National Student Financial Aid Scheme (Nsfas) simmers down, Nsfas chairman Sizwe Nxasana is ensuring the reliability of the funds contributed to the new Ikusasa Student Financial Aid Programme (Isfap).
The #feesmustfall student protests caused damage to property in institutions of higher learning estimated at R600-million over the last three years. The unrelenting outcry from students demanding free, decolonised, quality education has compelled government and the private sector to work together to find a sustainable solution. The newly appointed Ministerial Task Team (MTT) is now in a position to present a new funding model. It has this year piloted a new funding program at seven universities across the country and one Technical and Vocational Education and Training College.
Students targeted for financial assistance were those enrolled for their first year of study at select universities and TVET colleges across the nation. "We wanted to have a wide span of different degrees, so we focused not only on professional programs or scarce skills through the ISFAP program. We wanted to understand the issues and the structure of the national certificate at TVET colleges as well," says chairperson of the MTT Sizwe Nxasana.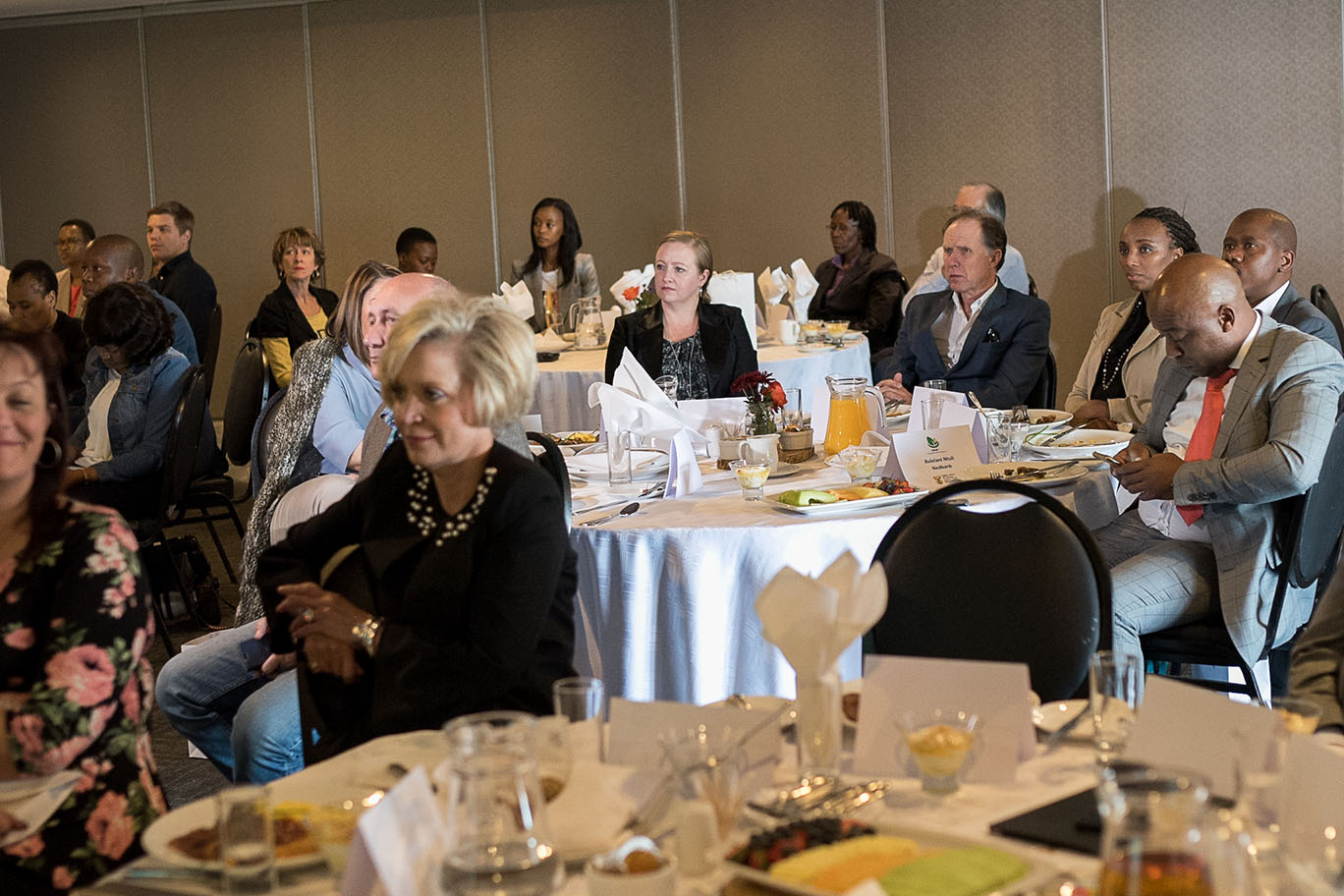 In an August meeting held in Sandton, Johannesburg that was hosted by Minister of Higher Education and Training Blade Nzimande and Nxsana, charitable donors and private companies dedicated themselves to the funding of higher education through Isfap. A working model to fund students from poor families (earning less than R120 000 per annum) and students from the so-called "missing middle" (from households that earn between R120 000 and R600 000 per annum) was presented. Nxasana reassured donors that the R14-million given to Mani would not only be recovered, but that incidents like this would not recur under the bulletproof funding system of Isfap.
What the Ikusasa Student Financial Aid Programme (Isfap) entails
Isfap was created to develop a model to fund higher education costs burdening South African students from poor and middle-income families. It's a call to action made by Nzimande, who in 2016 appointed the MTT to be led by Nxasana.
The programme is designed to fast-track South Africa's skills production, particularly in occupations that are high in demand or where skills are scarce. It will create more actuaries, accountants, artisans, engineers, doctors and pharmacists, while topping up funds for students in science faculties.
Unlike Nsfas, Isfap's funding programme will provide support in a holistic manner by not only covering tuition fees and living expenses, but also by providing students with academic support in the form of tutoring, psychological support and general social support.
Nxasana says: "Students must be funded properly; we can't be giving students money, but must rather address the socioeconomic issues that may affect students' success rate and their capacity to be fully dedicated to their academic studies. The funds have been dedicated to produce well-rounded graduates."
Project managers
The R900-million raised by donations from the private sector towards the program has been put in place to support students, reduce the dropout rate and assist students to be able to equally compete in places of work. The funds have also enabled the appointment of project managers in each institution as part of the pilot. Their main function is to completely cater to the needs of each student beneficiary of Isfap.
"Through data analytics we can pick up [students'] academic performance before the university provides reports," says Nxasana. "These systems are put in place to assist project managers to monitor, in real time, whether a student is battling, having a good time partying, having issues with accommodation needs, dietary needs, or academic or health issues."
Nxasana says that Isfap is not free for all who apply. "Where parents can afford it — if they earn between R350 000 and R600 000 annually — there must be a collaborative effort to share the cost of their children's education."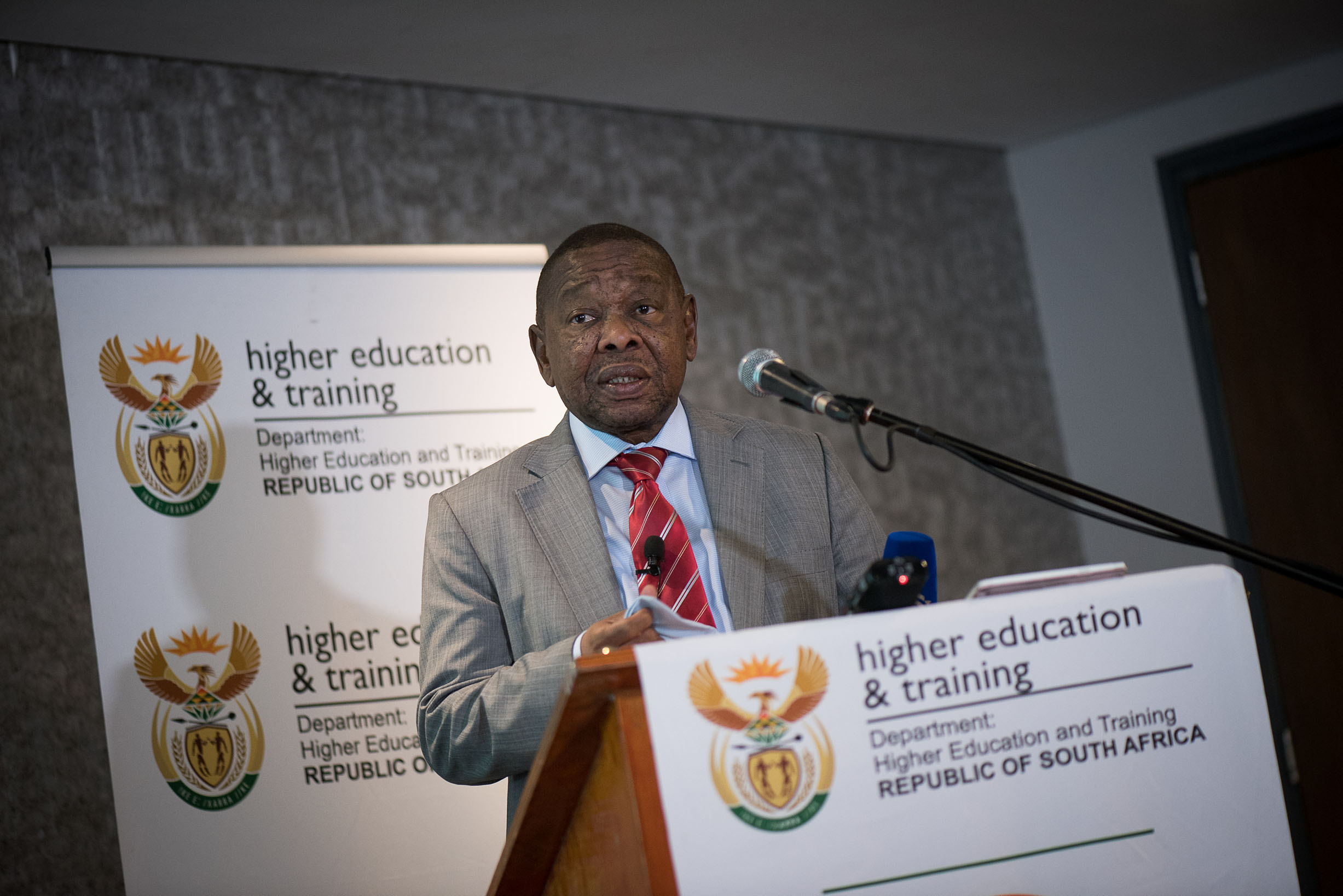 "We have a huge number of people who have failed or dropped out of school, who are still the responsibility of the department [of higher education]," says Nzimande. Approximately 18 million South Africans are in need of some kind of tertiary education or training, but are unable to afford it.
At the end of 2016, Nsfas received R15.2-billion towards funding students in tertiary education and training for the 2017 academic year, and approved over 400 000 applications. "Skills are needed to improve the ever-increasing dropout rate, combined with the sad reality that the country's higher education and training institutions — especially universities — remain unaffordable for many students from disadvantaged backgrounds. Only 12% of students who start grade one will go to university, leaving most sitting at home doing nothing."
Private sector contributes generously
The private sector was identified as having a pivotal role to play in the production of graduates. "I really appreciated the work done by the private sector — in most instances work done pro bono," says Nzimande.
Isfap has brought together government and the private sector, collecting R180-million from the private sector and good-willed citizens in its first pilot year — an amount far exceeding the target of R100-million. "It's really been amazing to see how the private sector has responded to the call to be involved in this process," says Nxasana.
Institutions involved in the Isfap 2017 pilot programme are: Walter Sisulu University; University of Venda; Tshwane University of Technology; University of KwaZulu-Natal; University of the Witwatersrand; University of Cape Town and one TVET college.
Donors of pro bono expertise and financial contributors: Absa, Allan Gray, AngloGold Ashanti, Asisa, Business Leadership South Africa, Capitec, China Construction Bank, Chorus Call, Coronation, Discovery, Fasset, First National Bank, Hollard, HR Synthesis, Industrial Development Corporation, Investec, Liberty, Mercantile Bank, Merseta, Michael & Susan Dell Foundation, Mondi Group, Nedbank, Old Mutual, Saica, Sanlam, Sappi, Sasol, Standard Bank, The Saville Foundation, Tshikululu Social Investments.