Smooth jazz can often be heard flowing from the peach-coloured, Tuscan-styled house, one of the grand mansions that cling to the slopes of the Magaliesberg.
A suburb that apartheid tried to destroy has come alive again, and in great style. Some of the original inhabitants of Lady Selborne, on the edge of Pretoria, and one of the many urban settlements that fell to apartheid bulldozers, have trickled home.
Self-declared jazzophile and snazzy dresser Jesse Kuteng (67) is one of them. For more than 30 years after his home was demolished in about 1964, he could not bring himself to set foot here again. The pain of returning to a place where a part of his being was buried in the rubble was too much to bear.
"I had nightmares about this place for a very, very, very long time. Hence, I never ventured to come here," he says, relaxing on a couch in the large living room of his house.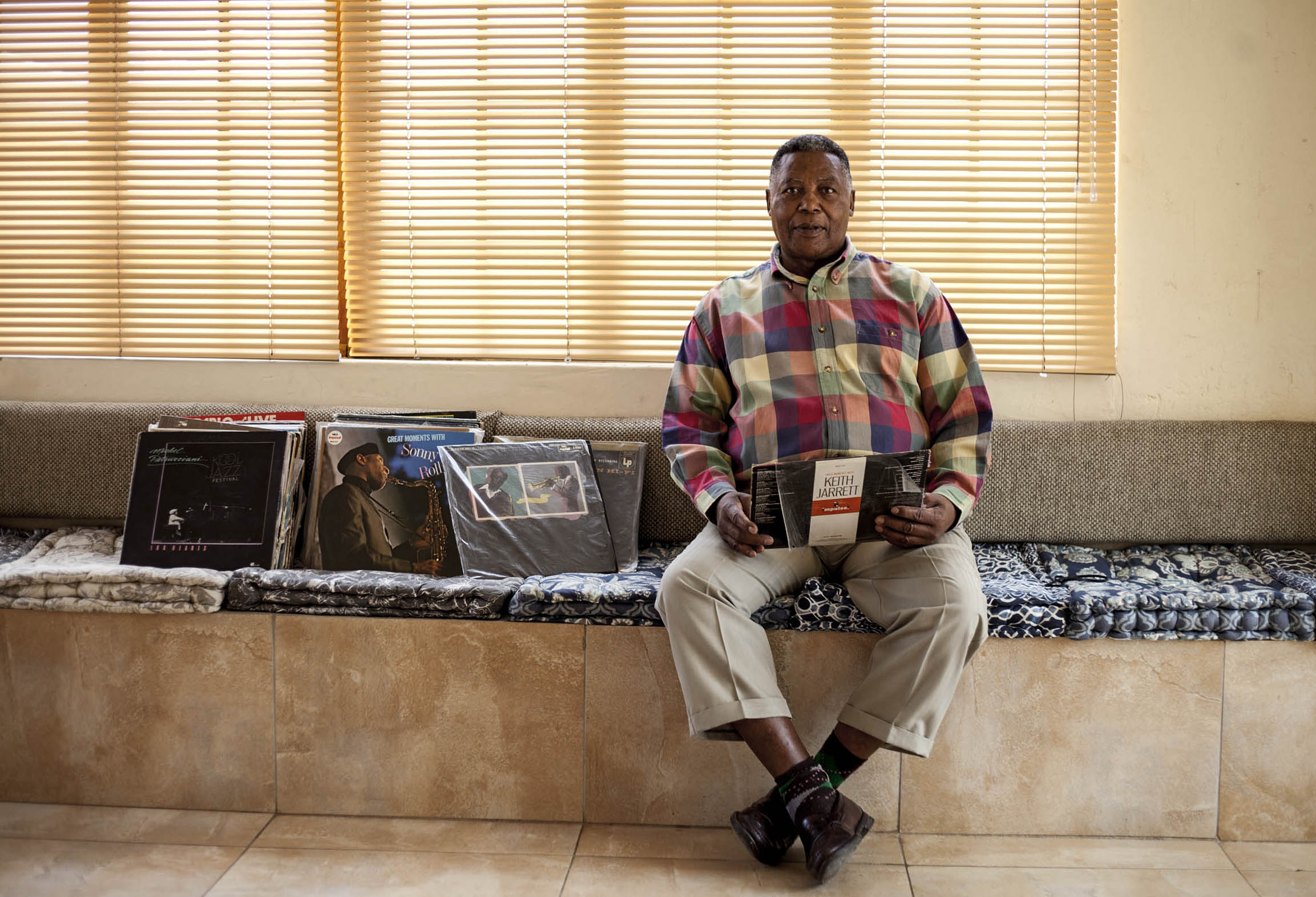 [Jessie Kuteng, who has reclaimed his family's land, has a huge jazz collection, a love fostered in the old Lady Selborne (Oupa Nkosi/M&G)]
But he is back. He has been back for almost 10 years. He is content, at peace with himself, and with Lady Selborne, where he first saw the sun's rays back in 1950.
His home is slightly less than 2km from the Holy Cross Home, an old-age sanctuary, which was once a hospital where thousands of Selbornites, including himself, were born.
The businessperson, who was only 13 when his family, conceding to the inevitable demise of the suburb, left to live in Mamelodi township, 49km to the east, spends most of his time here reflecting on life and chilling to the sounds of jazz from his huge collection stretching back 50 years.
The mansion, with a swimming pool, lapa and entertainment area, reflects a new Lady Selborne.
It has risen from the ashes of the old one, which the authorities, threatened by the idea of a multiracial, predominantly black, highly politicised and literate community living so close to the city, had declared a "black spot" it hoped to obliterate from history with the might of its bulldozers, police and army.
Similar and grander mansions of varying sizes and designs stand as a monument to the resilience of the Selbornites, who with protests and through the courts fought to save their land.
After the Restitution of Land Rights Act 22 of 1994 was passed, families who had been forced to move began lodging claims to get back the land they had lost.
The process was not without its problems, though, with parts of the white community in nearby Suiderberg lodging opposition to the re-establishment of Lady Selborne. As it became clear the wind of change was sweeping through this area, they didn't let up easily, attacking the homes that were going up.
But, today, the mansions stand resolutely at the foot of the Magaliesberg, as if their owners, the residents of old Lady Selborne and their descendants, had decided to build this upmarket suburb to cock a snook at the former racist rulers and their descendants.
Lady Selborne defies the disturbing trend and chaos that characterises many cases of land restitution, where, after successfully reclaiming their land, people, in most cases, let the land go to waste.
Looking at the suburb now, which lies off the busy R80 highway 9km northwest of Pretoria's central business district, it is almost unthinkable that, about 10 years ago, this was a vacant stretch of land after the demolition of the settlement. It has now become one of Tshwane's prime areas, where plots range from R450 000 and houses sell for between R1.2-million and R3-million.
Thabo Mogapi, an estate agent with Dunamis Properties, says one of the attractive things about Lady Selborne is its proximity to the city. He also cites as its strengths the fact that residents have a deep attachment to the land and there is some form of communal spirit. But the northern part of the city is notorious for break-ins, which makes it harder to sell land or properties there, he says.
But retired journalist and author John Mojapelo, one of the first to return to Lady Selborne and build a house on the very spot where his family home once stood, is sceptical about this. He says crime in Lady Selborne is no different from that in other suburbs.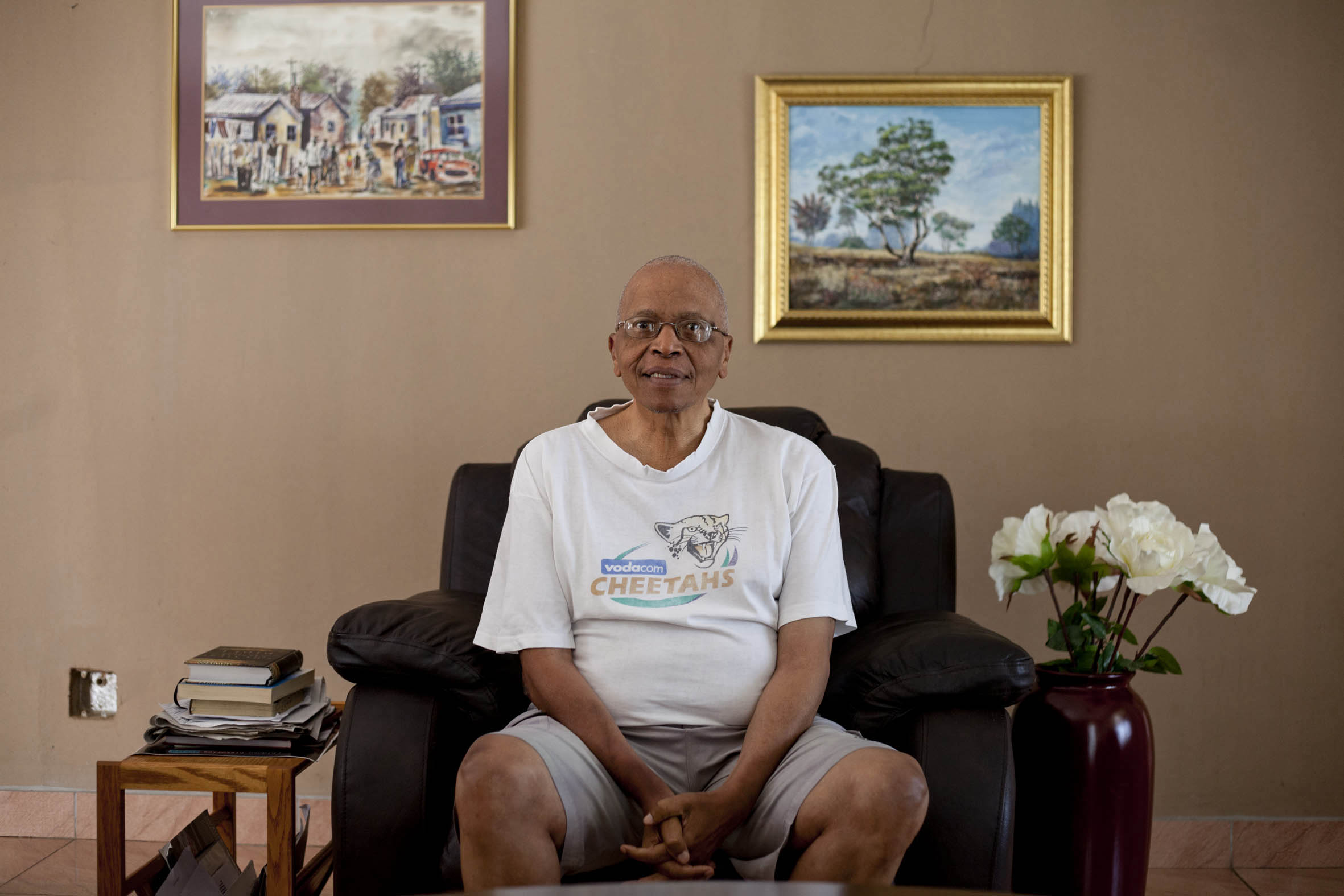 [John Mojapelo (above), who wrote The Corner People of Lady Selborne, has his family's land, but the loss was far greater than a home. (Oupa Nkosi/M&G)]
His home, which he shares with his wife Elizabeth and their granddaughter, reflects his love and deep attachment to the place of his birth. The walls are adorned with art, there is an open lounge with splendid black leather couches and a dining room with a long wooden table, complete with wooden chairs covered in maroon fabric.
A Sunday newspaper lies open on a desk in his study, where shelves are packed with books, from political biographies to his own book, The Corner People of Lady Selborne.
Unlike the Lady Selborne of old, where high walls, electrified fences and intercoms were foreign, Mojapelo's house, like the rest in the suburb, is surrounded by an impressive wall and visitors have to announce their arrival by intercom at the steel gate.
He speaks and walks with difficulty after a mild stroke. He says he does not want to speak for too long, but when he starts, he becomes animated and his face lights up.
His book is perhaps the most comprehensive history of the area. His love for the place flows through the pages like the notes of the jazz players who once called this place home.
Names of people, like the undertaker who used to lie in a coffin at his premises, wishing for a catastrophic event that could boost his ailing business, come to life.
"It was said that an inhabitant of the township stood out in a crowd," he writes. "They were not peacock proud, but were proud of their place and people. They were not rich as royalty, but they did not allow their paucity of possessions to let them go to bed with empty stomachs. They were not superhuman, but they cowered before no one. They were not always in the first league, but they never admitted defeat."
According to South African History Online, Lady Selborne was established in 1905 and was one of few areas where black Africans could own land. This was after the Transvaal Republic, which was defeated by the British in 1902, had passed statutes that legalised the dispossession of black Africans. It survived even the Natives Land Act of 1913 and the Native Trust and Land Act of 1936, which saw Africans restricted to owning 7% of the land and turned into tenants in cities.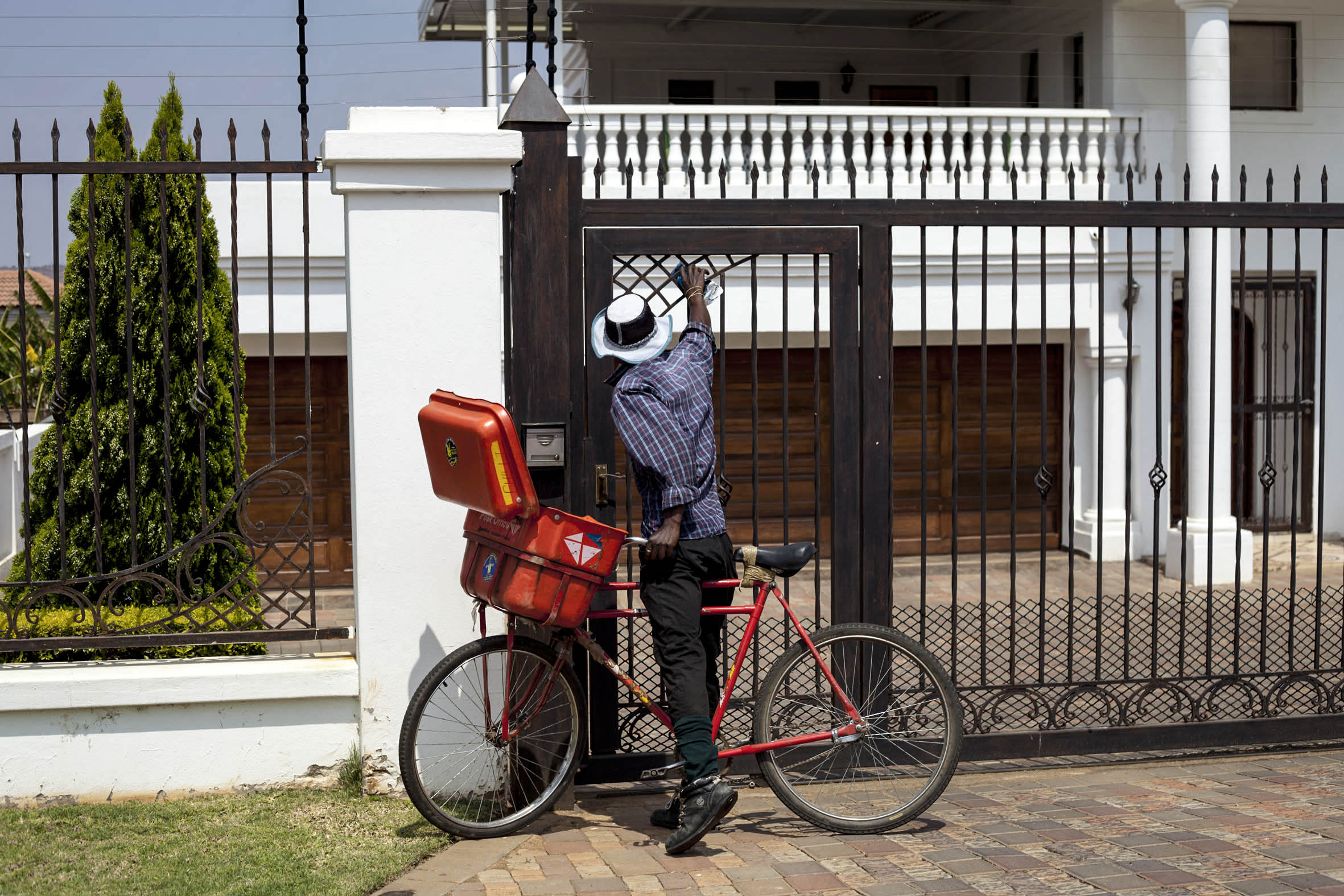 [After a lengthy court battle, a few claimants got their land back – many others chose to take money as compensation. But the new Lady Selborne consists of mansions, nothinling like the township of old. (Oupa Nkosi/M&G)]
Lady Selborne got its name from Lady Beatrice Maud Selborne, the wife of Lord Selborne, who served as the high commissioner of South Africa and governor of the Transvaal and Orange River colonies until the Union of South Africa in 1910.
Mojapelo was at the forefront of the protracted efforts to reclaim the land. Along the way, they were frustrated by government bureaucracy and opposition from the residents of Suiderberg.
Like many of the people dispossessed of their land of birth, Mojapelo says he lived for many years with the pain of losing his home, which was demolished in 1963. His family was moved to Mamelodi where he lived until he returned to Lady Selborne in 2007.
"At first you become disillusioned, you feel defeated. You look at it and say it's a defeat. And, later on, you get to realise, 'Oh no, that place is in me.'"
Being evicted from Lady Selborne meant much more than losing the family home. "The whole Lady Selborne was taken from each and every one of us."
Following his decades-long wish to return and, although the communal spirit of old Lady Selborne — the corner shops, the gangs, the vibrant culture and spirit of ownership and belonging — is no more, he is content here. "Yeah, I'm going to be buried here."
He hated Mamelodi and, as South Africa emerged from under the yoke of apartheid, he didn't think twice about returning.
"Mamelodi, I was there simply because somebody said I should go and live there. I was in Mamelodi simply because I was a refugee from Selborne. I was like somebody who had been taken to a prison, a cell — that's what Mamelodi meant to me."
He says, even though his family home had been flattened, returning to Lady Selborne "was like coming home. There was nothing here, but there was a home," he says, referring to the land that tied him to his parents, his own heritage and beginnings.
Mojapelo epitomises the definition of Lady Selborne's residents as "urbane, urbanised and cosmopolitan".
It is no surprise that it produced writers such as Can Themba, educationists such as Bob Leshoai and Samuel Moseneke, lawyers such as Godfrey Pitje, entrepreneurs, musicians, poets and, it must be said, tsotsis.
Pretoria and its townships are known as the home of jazz. Kuteng believes this was no doubt the influence of the old Lady Selborne.
Even though Mojapelo, Kuteng and a few others have returned, the story of Lady Selborne is not without tragedy. Many of the residents who lost their homes during the forced removals, or their descendants, settled for a cash payout instead of land.
"Many of the claimants, mostly aged, became impatient with the whole process. Even after a unanimous agreement at a general meeting on August 29 1998 that all claimants were going to opt for land back, only about 12.5% followed that decision through and opted for land. A large chunk of the claimants, 82.5%, opted for monetary compensation," writes Mojapelo of the 1 430 claims lodged to reclaim Lady Selborne.
"Again, some of the claimants could not be blamed; they could neither afford to build new houses nor re-establish themselves in a new and modern Lady Selborne."
Settling for a cash payout of R40 000 meant many of the dispossessed remained no better off. Some had lost businesses and properties that they had rented out, and the years of eking out a living in far-off townships took a toll on their will to return. This appears to be a trend nationally, where, in desperation, people settle for scraps rather than facing the trouble of starting afresh and resettling on their land.
Kuteng believes the government could have handled the issue of land restitution differently. It could have helped claimants to register consortiums to help them to enter the land and property market.
"The land is still there," he says of the vast area of land that remains unoccupied in Lady Selborne.
Retired Deputy Chief Justice Dikgang Moseneke pays tribute to the township's residents in his memoir, My Own Liberator.
Moseneke, whose father Samuel John Sedise Moseneke was a respected teacher in Lady Selborne, was born there in 1947. But the deputy chief justice lived there for only three years, until the family moved to Atteridgeville.
"We will do well to spare a thought for the unsung residents of Lady Selborne and elsewhere who also put up a good fight against the injustice of forced removals and apartheid," he writes.
"There were many heroes of the battle of Lady Selborne. The desolate residents who would not move their bodies or belongings until police forcibly carried them away in government trucks come to mind," Moseneke wrote. — Mukurukuru Media