A few weeks ago, an episode of The Late Show with Stephen Colbert opened with a sketch about a young woman who decides to go to the cinema. She calls a movie booking service called Moviefone (real, but now defunct) and selects a film in response to the automated prompt.
This is how the scene plays out.
The automated voice responds: "You have selected a movie that features an actor accused of sexual harassment. If you'd like to continue, press 1. If you'd like to choose a different movie, press 2."
Puzzled, the woman presses a button. "You pressed 1 to continue. Clearly, you believe you can separate a person's artistic contributions from his reprehensible behaviour. What does this say about you? Press 1 for 'normal person'. Press 2 for 'sick individual'." Clearly offended, the woman presses 1 again. "You pressed 1 for normal. Well, guess what? I'm not selling you a ticket. Maybe you should call Fandango. They have no moral compass."
It's a sharp bit of commentary. It's a pity that Colbert rather undermines its message, and the message he himself has given in monologues condemning Harvey Weinstein, Kevin Spacey and Louis CK. Just the day before, one of his guests was Ben Affleck. Affleck, you may recall, expressed his disgust after the New York Times published journalist Ronan Farrow's exposé of Weinstein. Unfortunately for Affleck, it turns out he groped actress Hilarie Burton during a television appearance in 2003 (the footage is available online). Makeup artist Annamarie Tendler has also accused him of groping her, at a Golden Globes party in 2014. Then there's the fact that his best friend, fellow leading man Matt Damon, previously tried to suppress an exposé of Weinstein. His brother, actor Casey Affleck, has been sued by two women for sexual harassment.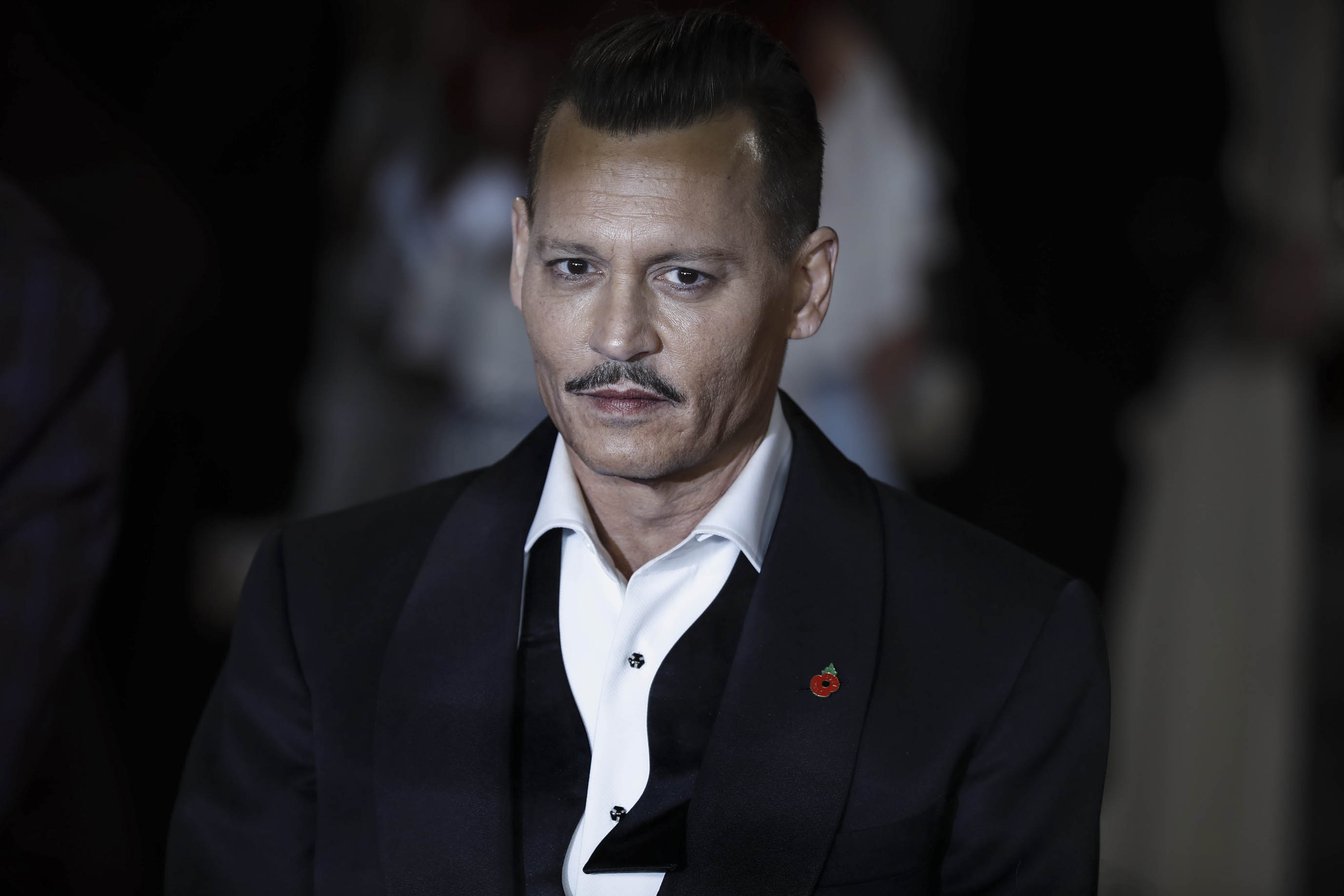 [Johnny Depp was accused by Amber Heard of abuse, but he continues to book blockbuster movie roles (Tolga Akmen, AFP)]
Colbert addressed the incident with Burton, but did not follow up on the others.
Just last week, Colbert interviewed Justin Timberlake and Kate Winslet, who were on his show to promote their new film Wonder Wheel — directed by none other than Woody Allen. Allen is, in some ways, the granddaddy of sexual assault allegations in the film industry, at least for contemporary Hollywood. His adopted daughter Dylan Farrow — sister of Ronan — accused him of molesting her as a child. He also had an affair with his then-wife Mia Farrow's 20-year-old adopted daughter, Soon-Yi Previn, and married her five years later. Regardless of whether you believe Dylan — and I do — the latter fact should at least make you aware that this man is a creep.
Much of the "can you separate the art from the artist?" debate centres around Allen and his work. He appears to be made of Teflon. The accusations occasionally resurface, but they never stick. Hollywood still adores him; A-list actors line up to star in his films. One of the exceptions is Ellen Page. In a Facebook post sharing her own #MeToo stories, the actor shares her regret that she ever appeared in an Allen movie.
I know plenty of people who believe Dylan Farrow and still watch Allen's films. It's because he is a great filmmaker; because his movies number among their favourites. This is not something I can do. In fairness, I have never been Allen's biggest fan. I liked his movies well enough, but I can handle only so much neurosis in one sitting. I acknowledge that it's easy for me to give them up.
At the same time, I can't quite understand how it is possible to watch and enjoy a Woody Allen movie, knowing what you know.
What would it mean to separate the art from the artist? In general, I don't like hypothetical questions. I don't like pretending that a particular situation exists only in theory, in a vacuum, when it is something that affects the lives of real people.
But for the sake of argument, let's pretend. Separating the art from the artist means looking at the work as something entirely separate from the person who created it. The work exists purely on its own merit; it has no objective morality. It is to be enjoyed or critiqued for its own sake.
There is certainly a deeper philosophical discussion to be had, one that is beyond the scope of this article, but in essence it is the same contemporary approach to literary criticism I learned at university: remove the work from the context of its author.
There are a number of academic arguments about whether art can exist separate from context; an art critic I am not, but I don't think it can. Think of Shakespeare, think of Toni Morrison's Beloved, think about Chris van Wyk's poem In Detention. These facts are separate from the authors, to be sure. But what happens when context comes in the form of harm to other human beings?
I don't want to give Woody Allen my money. I don't want to give Roman Polanski my money. I saw The Piano, years ago; it is an extraordinary film. I don't think I can watch it again, knowing that it was made by a man who raped a child. I don't want to give Kevin Spacey my money. Or Dustin Hoffman. Or George Takei. Okmalumkoolkat. Zwelethu Mthethwa. Chris Brown. Johnny Depp. Louis CK.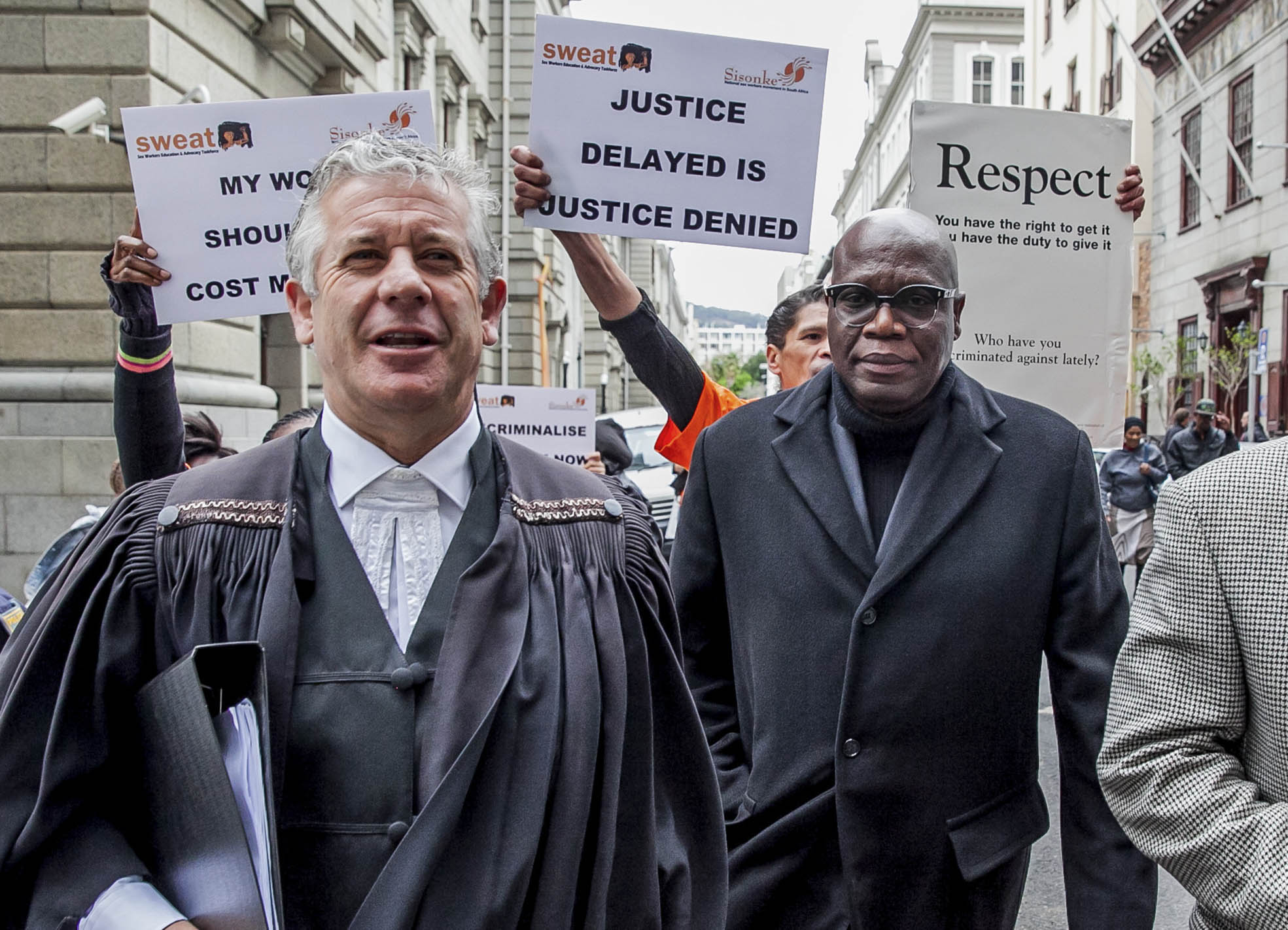 A mad world: Internationally renowned South African artist Zwelethu Mthethwa was convicted for the murder of sex worker Nokuphila Kumalo (23). (Gallo Images, Die Burger, Deon Raath)]
I do not want to give any of these violent fucking men the respect of my time or attention.
Can I tell you what to do? No. But I will tell you this: supporting these men's work means supporting their careers. It means supporting them. They don't deserve it.
I rarely consume content from The Today Show, but the thought of Matt Lauer being able to lock his office door with a button under his desk makes me want to break things.
Part of the current rhetoric tells us not to mourn the art that men like Spacey will no longer be able to make, and to mourn instead the art that never got made by women whose careers were destroyed because of sexual harassment and violence. I agree. But I also believe it is okay to mourn the loss of people you admired.
Spacey and Hoffman are brilliant actors. Depp starred in some of my favourite movies. I am fucking angry, you assholes, that you have tainted good work with your reprehensible behaviour.
Will I still watch Weinstein's movies? Probably. He's a former movie mogul; boycotting his previous work will remove, what, a quarter of my favourite films? It helps that he doesn't appear on-screen. I'm not entirely happy with it, but I console myself that he won't be producing any further works.
Ultimately, rejecting the work of these predators means I believe their victims. It means I value their stories more than I do a talent and a skill set.
More than anything else, I hope that a revolution in the art world is coming. I hope that women and genderqueer people will continue to produce art, and that they will be able to do so without fear and without having to choose between their career and their autonomy.