By now you may have noticed the many reviews of the highly-anticipated film Black Panther based on the Marvel Comics character, which officially opens in South Africa on February 16. Some say "sensational", "exhilarating" and "nuanced", while others combine all three descriptors along with the odd "black is beautiful film" (I am looking at you, Financial Times).
Of course, you want to do yourself the favour of avoiding all these reviews. It's best to see it with your own eyes and make up your own mind about whether the film is worth all the hype and expectations that have been placed upon it.
So what should you expect? What should you know if you're not exactly a comic book geek and have never heard of this "African" superhero named Black Panther?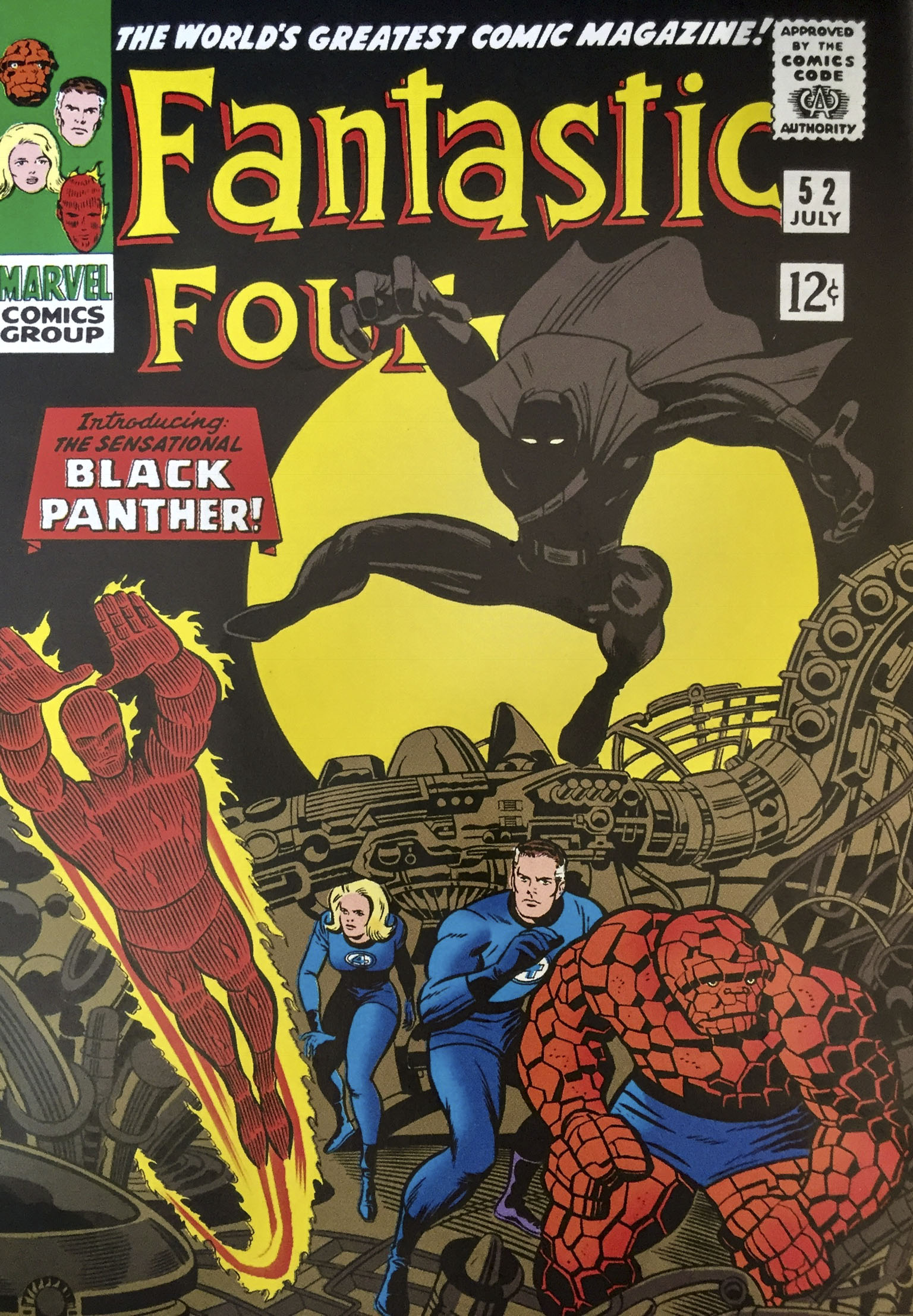 [Debut: Black Panther's first appearance in a Marvel Comic]
Let's begin here: "Introducing the Sensational Black Panther." That's what the cover of the Fantastic Four issue #52-53 in 1966 announced in a strikingly clear white and bold font. Alongside it, the image of the new Marvel figure in mid-flight above the heads of the Fantastic Four, dressed in all black and striking a resemblance to what the DC fans would say, Batman (minus the bat insignia and cape). He is an imposing and intriguing figure on that cover.
A first of his kind, and history making, Black Panther was no Batman — nor was he intended to be by his creators Stan Lee and Jack Kirby, who were white, irony considered. He was, for lack of a better description, far more important than that.
The idea of an African superhero — whose strength was not only in his physical abilities but also in his intellect and ingenuity, incredible at the time when black people were fighting for equality and equal rights the world over, with the Civil Rights movement having had an influence on his creation — was a game-changing addition to the Marvel Universe and to comic books in general.
It's not only his abilities that made him so revolutionary at the time but, more importantly, the fact that he drew these strengths from his people and nation of Wakanda — a fictitious African country that was technologically advanced and, in contrast to the history of most of the African continent, never colonised. If we let realism briefly creep in, for the sake of sanity, Wakanda's history is only comparable to Ethiopia's.
Black Panther, in this sense, upended ideas about black people and Africa, even if it was only at the time limited to the then-small but growing popular culture of comic book geekdom.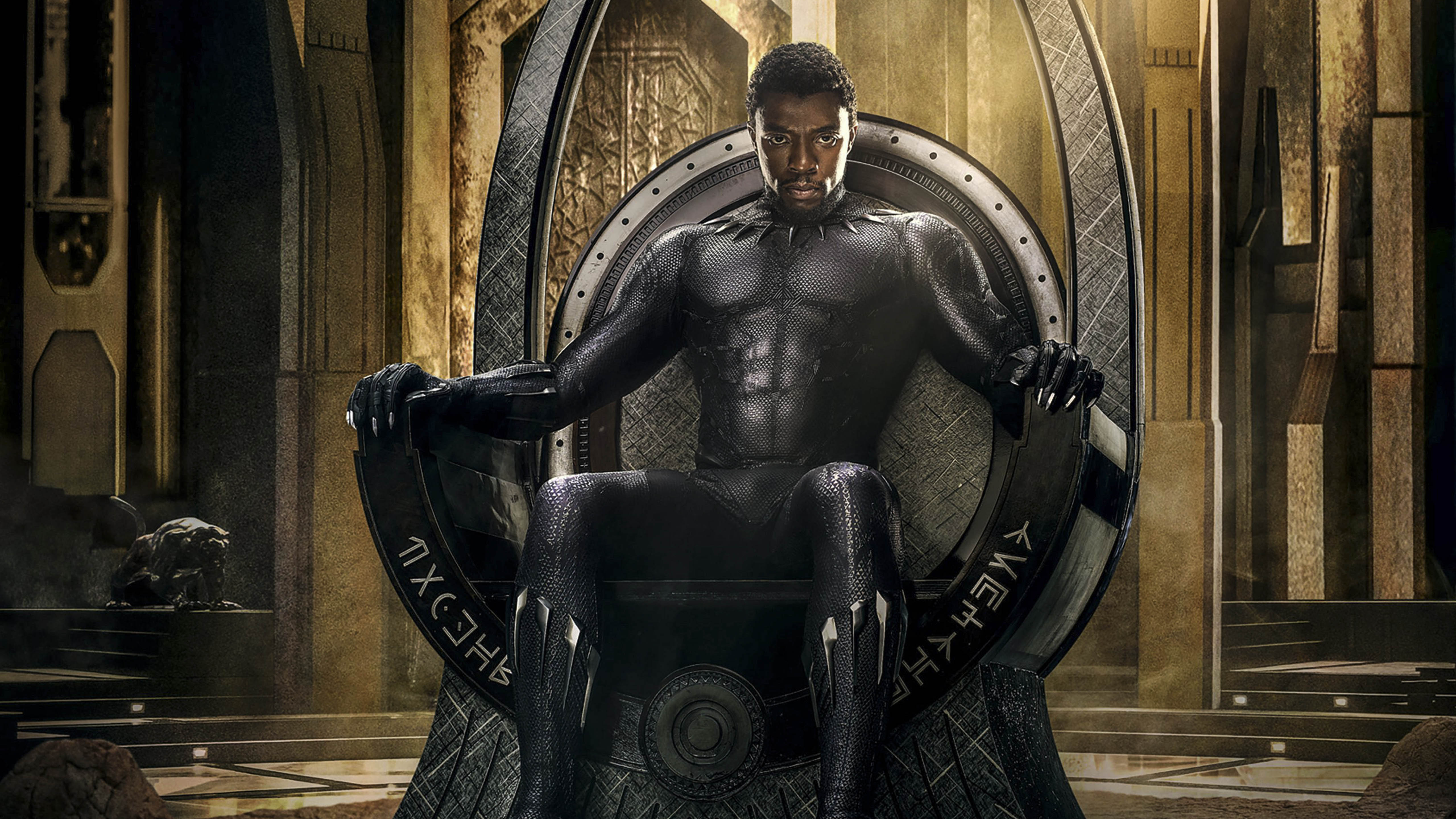 [Chadwick Boseman as the sensational Black Panther]
It's from this very point that the Marvel film picks up all these many years later, with all the necessary ongoing discussions about the importance of representation in cultural production and forms of entertainment such as film, especially film.
Yes, we have had films such as Hancock, Meteor Man and Blade but, in contrast to the many films where whiteness has in some way or the other been central to the narrative and even — as we have constantly been told — the success of the film project, Black Panther is helluva refreshing.
So, what should we expect?
Well, for one, I suspect that out of all its audiences, black South Africans are more likely to have a few moments of cringing when the official language of Wakanda, isiXhosa, is spoken during the film by the non-South African actors. Some folks have already wondered why or how a nation that is supposedly in East Africa would speak a language that is South African. It's a fair question of course, just as it is fair to ask what the Basotho Seanamarena blanket is doing in that East African region.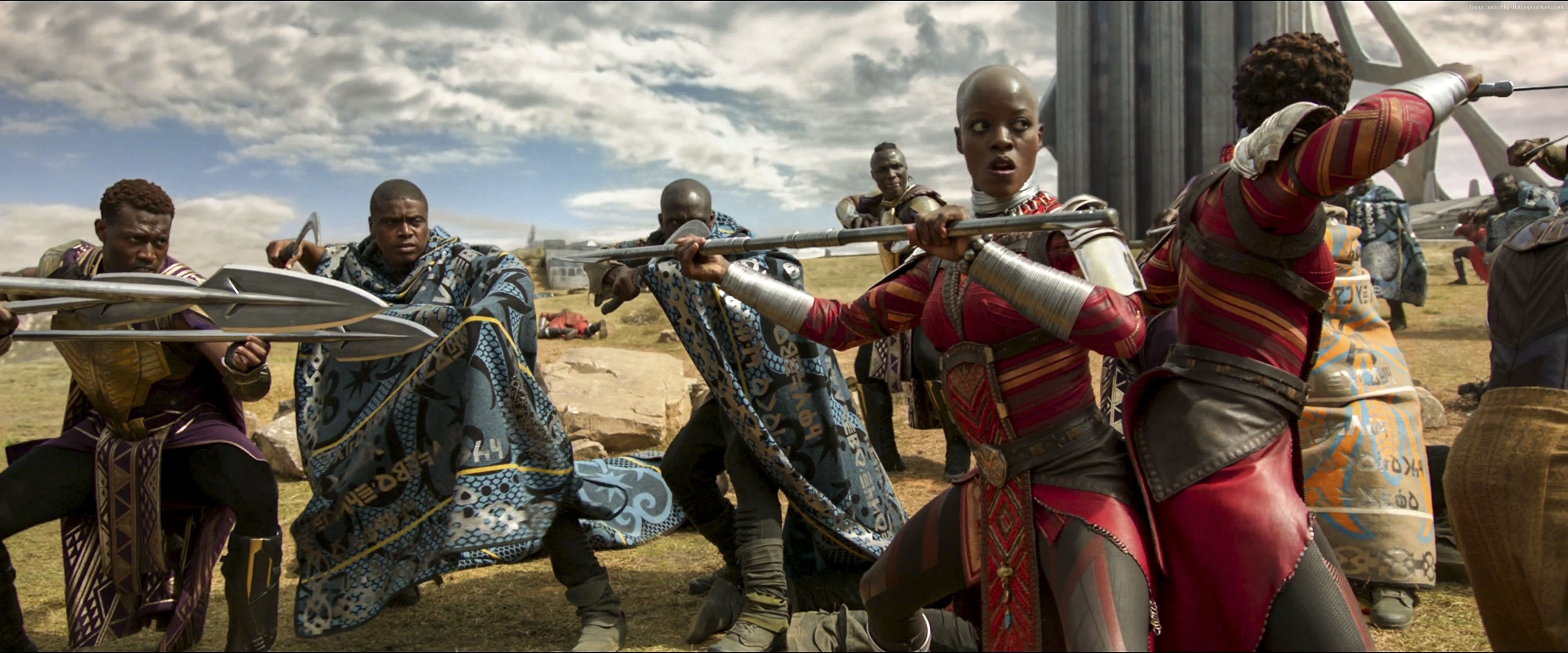 The short answer to these questions, and the thing to bear in mind here, is that it is all fictional. There's no need to catch feelings.
Of course, this isn't to say that there are no pertinent questions to be asked. That representation matters should not only mean we question how many blacks are in a film but, as in the case of Black Panther and its imagining of Africa, we are rightfully inclined to want to know how well it does this. Is it just a mashup of the different aesthetics of African cultures into one fictional country, an African American fantasy of the Motherland, or is there something deeper to be found?
To be fair, the Black Panther comic at least has a history of trying to be realistic and historically relevant. The South African angle, for example, is not limited to the use of isi-Xhosa. In fact, Black Panther the character has been to South Africa before. In the 1988 issue #13-37 of "Panther's Quest", he comes to apartheid South Africa in search of his stepmother Ramonda, who it turns out was not dead but kidnapped by one Anton Pretorius.
In his quest, he comes face-to-face with the realities of pass laws, apartheid death squads and the necklacing of people who were thought to be spies for the government in the black communities and struggle movements of the time.
Don McGregor, the writer of that particular issue, wrote as recently as 2017 about how he had to do extensive research on South Africa to ensure that the storyline had some semblance of acknowledging the reality on the ground. This is, again, just another little aspect of Black Panther that sets it apart from the other superhero films.
And if the reviews and rumours are correct, director Ryan Coogler has set out to continue this tradition of rooting Black Panther in relevance, although how accurate this relevance is — and whose perspective it is presented from — can only be decided by seeing the film.
So, yes, keep your critical hat on but do try to enjoy the film as well. I know I plan to, and let's see if all those descriptors of the film being "exhilarating" and "incredible" are well-founded.