Eastern Cape Premier Phumulo Masualle said land in South Africa was "gold" and was an important resource, not only for farming but also for housing service delivery.
Masualle was speaking to the citrus farming community of Kirkwood in the Sarah Baartman district municipality, as part of his post-state of the province (Sopa) engagements on March 20.
He was accompanied by MEC for rural development and agrarian reform Mlibo Qoboshiyane and MEC for economic development, environmental affairs and tourism Sakhumzi Somyo.
The event was also attended by agricultural sector business people including emerging citrus and livestock farmers and representatives from public entities such as the Eastern Cape Rural Development Agency, Eastern Cape Development Corporation, the Coega Industrial Development Zone and the Eastern Cape Liquor Board.
Masualle said the province's most precious resources were its people and natural resources – which includes the land.
"Our province has land, water and people; that is our gold. We want to put in all our energy to that (farming) sector of the economy and see if it we can invest properly in it, while not neglecting others, but focus on developing agriculture and skills in that sector," said Masualle. He added that the people of the province must also put their shoulder to the wheel.
"That requires land, and it needs people who do not wait for handouts, people who want to stand up and do something so that we can build our province," said Masualle. "We can compete well with other provinces and this SADC (Southern Africa Development Community) region can benefit from produce that comes from the Eastern Cape."
According to Qoboshiyane the provincial government, together with the Sarah Baartman and Amathole district municipalities, has increased citrus production by 50 hectares to 699 hectares, with an investment of R95-million in the current financial year ending March 31 2019.
"The number of black business supported will increase from 36 to 40 and the expansion of citrus production will increase jobs from 716 to 795. This will be implemented in partnership with the Grower Development Company of the Citrus Growers Association," said Qoboshiyane.
He added that government's further support of citrus farming in the province included a pack-house at Ngqushwa local municipality. "The department will facilitate the installation of export compliant packing equipment and machinery at an investment of R14-million, which is expected to be completed in September," said Qoboshiyane.
He said that Kangela Citrus Farms has in the last three financial years made profits of R10-million (2014/15), R11.5-million (2015/16) and R5-million in 2016/17.
"The revenue is influenced by exchange rates, which vary from time to time, as all produce is exported to overseas markets — the US, European Union, Russia and the Middle East. It is expected that Kangela will make a turnover of R24-million this current financial year," Qoboshiyane said.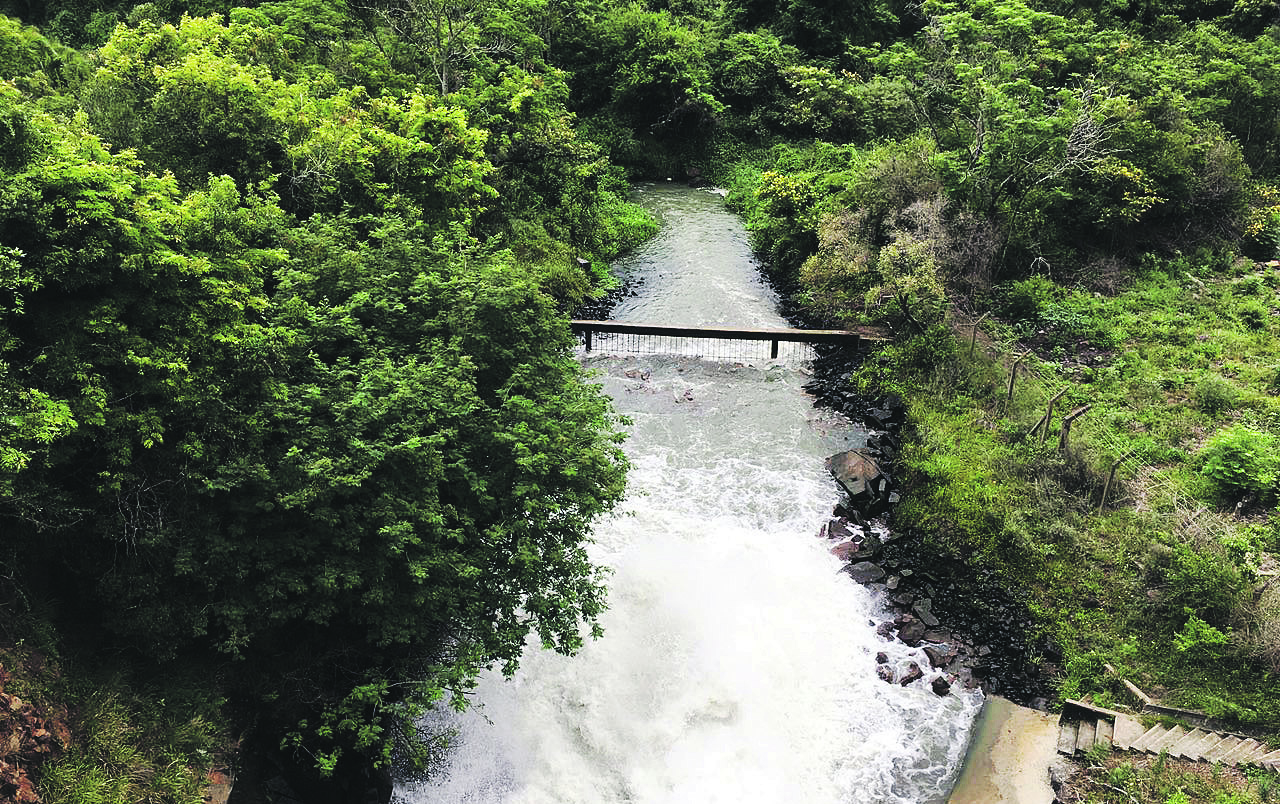 The Sundays River Valley local municipality, where Kirkwood is based, is renowned for producing oranges for foreign and domestic markets.
Masualle said the engagement with the farming sector was part of the Eastern Cape's ambitious goal to "maximise on the province's agricultural potential" and become the foodbasket of the SADC region.
The provincial government's plan is to transform the agricultural sector so that it creates much-needed jobs. "To this end the provincial government will partner with farmers to boost production for exports, plant 55 000 hectares for grain production and supply 25 000 households with agricultural inputs," said Masualle.
The focus of the post-Sopa Stakeholder Engagement Session is on government support of the economic development transformation agenda, translation of government support through major infrastructure projects and supporting the agricultural sector.
Masualle said the delegation from government and its agencies went to Kirkwood to see what progress had been made in delivering services to the small town.
"Secondly, we wanted to share with people and hear what their thoughts are on issues of service delivery and making their lives better in the areas where they live. As the provincial government, we have made a contribution here in Sundays River to help the municipality to be able to achieve services it does not necessarily have the means to reach [on its own]. There was a time when there was turmoil here. We are really trying to do things that show that our government indeed cares about our people," said Masualle.
He said land expropriation was important to build houses for the poor. "The slow pace of building houses for people is a challenge, as a result of firstly, the availability not only of land, but also bulk water services. We are here to discuss and come up with solutions and work together, so that it does not seem like there are no people here who qualify to get housing, who are legitimate beneficiaries of government's housing programme."