Five years ago, in a show of faith in South African artists and architects, the arts and culture department secured a 20-year lease for an exhibition venue in Venice's former shipyards.
The lease offers South African cultural administrators the certainty of a well-positioned venue in the Sale d'Armi to organise displays and generate international exposure for their exhibitions during the run of the Venice Biennale, a ritzy exhibition that every year alternates between art and architecture.
This year's architectural biennale does not feature a South African pavilion. In March, a department spokesperson revealed that the four bidders vying for the rights to stage an exhibition in the Sale d'Armi did not fulfil the "policy requirements" related to the tender.
Venice's Bellini-sipping cultural elites are not mourning our absence: South Africa is a relative minnow in the field. In the main, mannerism and pastiche are the chief attributes of South Africa's current formal architecture landscape.
South Africa, though, is not entirely absent from Venice. Three Gauteng-based architects — Nadia Tromp, Peter Rich and Charl de Villiers — have work on view at various venues across this congested lagoon city.
Rich, an éminence grise of vernacular thinking, is the only South African exhibiting on the official programme of the biennale, which this year is guest-directed by collaborating Irish architects Yvonne Farrell and Shelley McNamara. They invited Rich to show a selection of his masterful ink drawings in their main exhibition, which is titled FREESPACE.
Rich's presentation comprises 18 enlarged reproductions of his drawings displayed on a suspended structure made in Johannesburg from local teak and aluminium. Described as a "temple of light" by Rich, the temporary structure is meant to offer viewers both a sense of the exhibition venue, a warehouse in the shipyard complex, and an insight into eight of his architectural projects.
Included among the drawings are studies of the low-slung Mapungubwe Interpretation Centre west of Musina, which in 2009 clinched the World Building of the Year award. This rural building's vaulted roof was developed in conjunction with engineers in Boston and Johannesburg but integrated local artisans and materials in the fabrication of its hand-pressed, air-dried soil roof tiles.
The drawings in Venice broadly focus on the role of organic structures in Rich's work, and how this organism has been physically expressed in domes, terraces and cairns linked to tentacles of space.
Rich's distinctive design language is informed by his lengthy research into the rural architecture of the southern Ndebele. He credits architect Pancho Guedes, Rich's colleague at the University of the Witwatersrand in the 1970s, for pushing him to explore indigenous architectural know-how.
This research inevitably involved a refusal of the "stoicism and segregation of apartheid", as Rich put it, and enabled him to work on unusual projects, including a shopping centre in Elim, in Limpopo, commissioned by a young black doctor in the 1970s.
This is also how Rich met his other mentor, the shaman and artist Jackson Hlungwani, whose New Jerusalem acropolis at Mbhokota village, near Elim, informed aspects of the design of Rich's Parktown home, Westridge House.
This history, and much besides, will appear in a new book about Rich being written by Jonathan Noble, a professor of architecture at the University of the Free State. For visitors to Venice, though, his ink drawings will have to suffice.
READ MORE: The architect as an activist
Drawing might seem like an insubstantial proxy for what is real and present in the South African landscape. Rich's drawings, though, are an important analogue to his built structures. He considers drawing integral to his practice as an architect.
"Drawing is a process whereby you can access and synthesise the subconscious," said Rich, who uses a German-made Lamy fountain pen to sketch. "Drawing offers access to both your intuition and critical faculty."
Rich is also known for his participatory and collaborative design process, which integrates local knowledge and traditional customs. He is working on a resettlement project involving 65 families at Anglo American's Mogalakwena open-pit platinum mine near the town of Mokopane.
"It will transform how workers' housing and relocations work," he said, adding that projects such as this need to "demonstrate critical cultural engagement".
Nadia Tromp, the principal of Ntsika Architects in Johannesburg, one of only a handful of black female-owned practices in South Africa, advocates a similar approach. She is involved in an urban design project at Gandhi Square in central Johannesburg. It has involved extensive consultation with refuse pickers and street vendors.
"We initially thought to formalise the trade for informal traders, but their biggest need is for storage of their goods at night," said Tromp. A community's needs are rarely self-evident, she added, especially to outsiders.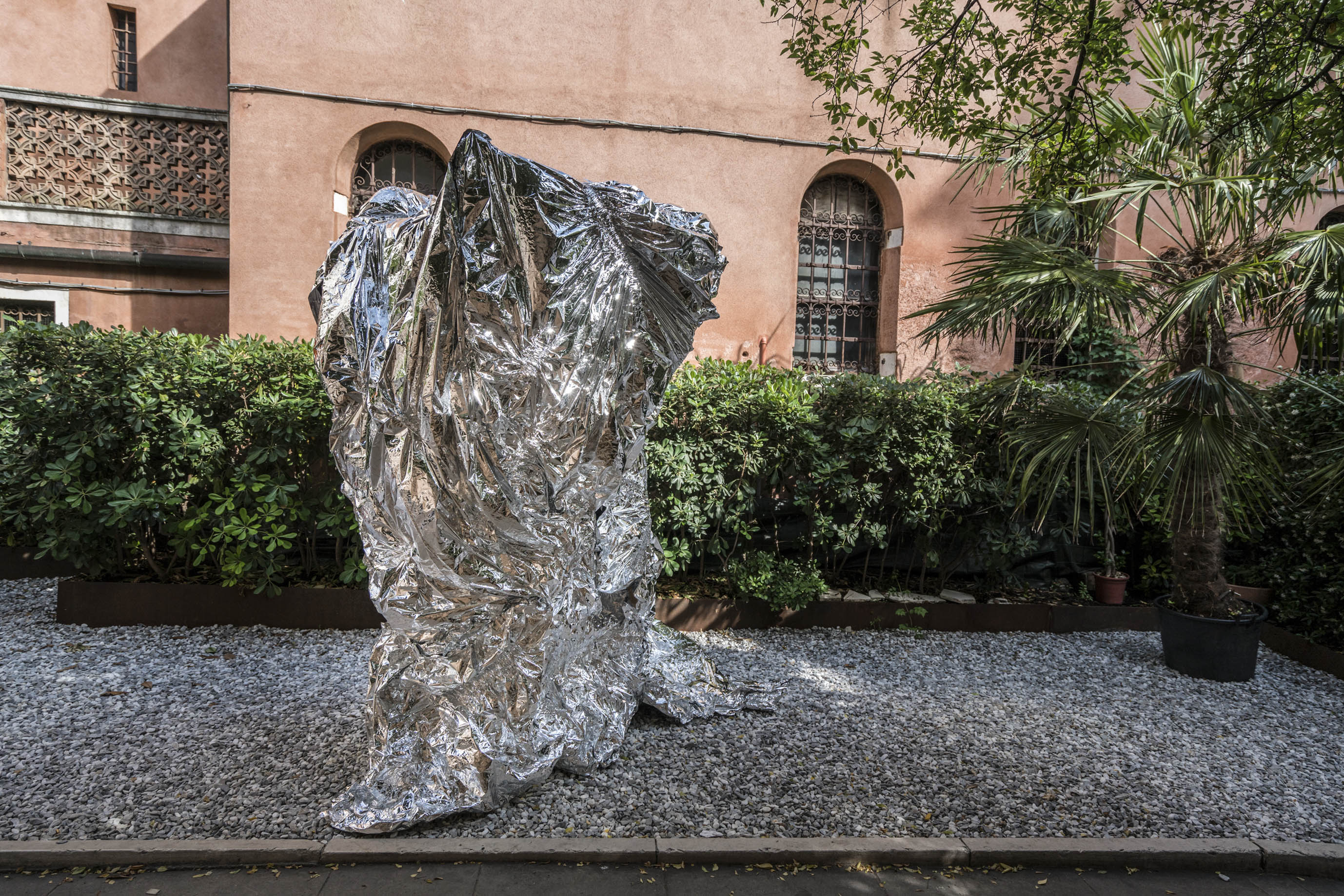 [Nadia Tromp showcased community-responsive designs such as her firm's refurbishment of the Hillbrow clinic (Giovanni Vio)]
Tromp, along with Pretoria architect Charl de Villiers, is showcasing examples of her community-responsive designs in Venice in the exhibition Time-Space-Existence. Tromp's presentation at the Palazzo Mora, a former stately home in the congested Cannaregio district, covers two diverging aspects of her practice.
Inside, there are displays devoted to her public health projects. Hillbrow's Esselen Street Clinic is a heritage building designed by Wilhelm Pabst, an expressive modernist. Tromp sensitively implemented a refurbishment. Opened in late 2016, Westbury Clinic is a R23‑million new build offering healthcare services in Westbury, southwest of Johannesburg.
"Consultation is critical and key to making projects like this a success," said Tromp, whose building received an award at the 2017 World Architecture Festival in Berlin.
The building is notable for its dynamic use of space; its double-volume interior communicates patient dignity while ensuring medical efficacy. An advocate of "human-centred design", Tromp believes that contemporary architects have the power "to create physical environments that challenge social injustices of the past".
"Good architecture is about place and space making, and not about style," insisted Rich. This is certainly true of Tromp's Westbury Clinic, although it is not devoid of style.
The clinic's face-brick exterior cannily locates this trim structure in its context: Johannesburg. Brick was an early marker of the city's architectural tradition and Tromp's decision to work with this durable, low-maintenance material connects Westbury to the legacy of Johannesburg's modernist brick buildings, which predate the advent of steel towers and Sandton's architectural hubris.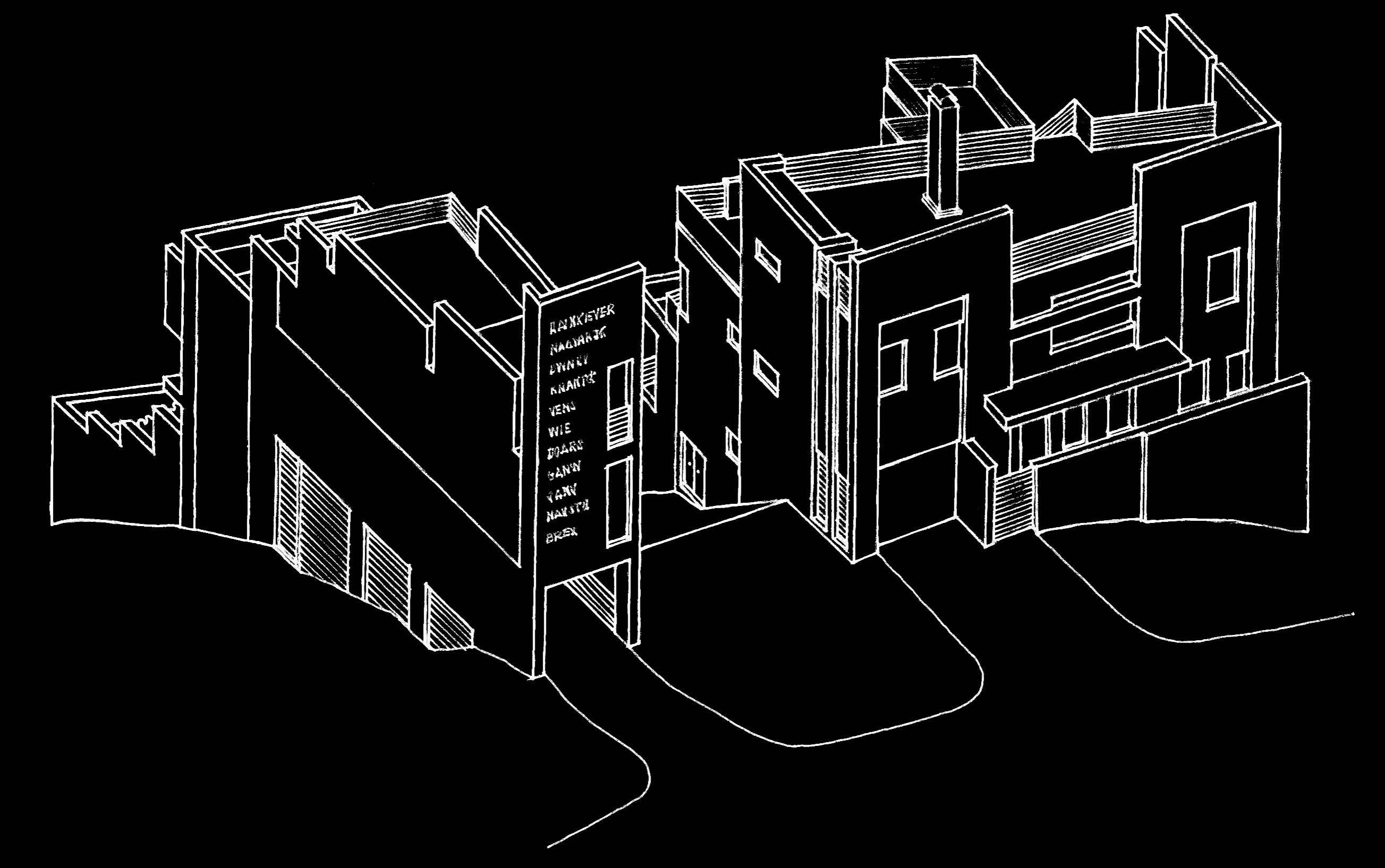 [Modernist ode: Charl de Villiers's Mountain Home project in Pretoria]
Tromp's other contribution in Venice is an outdoor installation titled Refuge. Functionally, it is a permeable sculpture. Tromp clad a steel-and-fibreglass frame with the silver space blankets doled out to refugees. Inside it is decked out with Basotho blankets to create a warm environment to view Tebogo Ramatlo's stop-animation film about the passage of a migrant mother and child.
Refuge traces its origin back to an idea developed by Tromp and Costa Rican filmmaker Elda Brizuela, which proposed narrating migrant experiences through multimedia displays but never materialised.
Tromp, however, remained gripped by the question: How to create empathy for refugees? Refuge is an expression of her practice's commitment to exploring the role of design "in raising awareness around current issues facing our societies and humanity".
By comparison, De Villiers's presentation of three large posters in Palazzo Bembo, detailing a work-in-progress residential build in Muckleneuk, Pretoria, can read as formalist and insular. But this is a limited reading of his Mountain Home project, which addresses urban densification and reuse, notably of fallow state land.
The sloping four-bedroom home and adjacent mixed-use building will be completed next year. Style is a key marker of the project. The home's linear volumes and unadorned facades recall a distinctive brand of Pretoria modernists, notably architects Norman Eaton and Wynand Smit.
In bears noting that both De Villiers and Tromp paid a hefty fee (R235 000) to show their work in Venice. This is not unusual. The success of Venice's art and architecture biennales has seen a proliferation of fringe events aiming to attract cultural tourists.
Some of these collateral exhibitions are officially sanctioned by the biennale's organising body. Others — like the exhibition featuring Tromp and De Villiers — are not. This has seen predatory operators try to capitalise on the personal ambitions of artists and architects wanting to show in Venice. In 2015, Kenya's government dissociated itself from its national pavilion, which had been hijacked by Italian and Chinese interests.
READ MORE: Venice Biennale: African pavilions and the politics of space
But the GAA Foundation, the Dutch nonprofit that organised the exhibition and invited Tromp and De Villiers, is different.
The biennale is an important opportunity to assert the role of place and community in architecture. The critical role of architecture, argue the biennale's curators, is "to claim each particular co-ordinate on this fragile planet, emphasising and highlighting what is specific in terms of geography, climate and culture".
It is this opportunity that the arts and culture department wasted when it cancelled this year's tender for South Africa's pavilion at Venice.