Cape Town-based photographer and filmmaker Jabu Nadia Newman (23) has a keen focus on the politics of identity and how its various complexities affectwomen in her work.
Her 2016 film, Dirty Laundry, was described by digital publishing company Between 10and5 as "a fashion film that re-imagines…the classic Tarantino femme fatale". Similarly, her 2016 web series, The Foxy Five, followed five womxn of colour as they raged against power structures and institutions in Cape Town. Stylistically, the series was a nod to 1970's blaxploitation films but it captured a specific cultural and political moment in South Africa.
Made in the wake of 2015's Fees Must Fall protests, The Foxy Five unapologetically wore its politics on its sleeve. Each of the five main characters represented a facet of intersectional feminism (race, sexuality, sex, class and intersectionality) and the series discussed the associated power struggles through the characters' lives. Although the series broke new ground, at times it felt as if the characters were defined by how many "isms" were being hurtled at them at any given moment.
Her latest exhibition, Mokwena MacQuena MacQuene, is similar to its predecessors in that it examines identity but in this case there is a singule focus. Told through the voice of her grandmother, Edith MacQuene, the multimedia series is an examination of coloured identity and a family portrait explaining why her grandparents had to change their surnames from Mokwena to MacQuena in the 1960s. "There's a sit-down interview I did with my grandmother that features in one of the videos," says Newman. "She's explaining how we got our family surname. Both my grandparents grew up in Retreat and, as my grandmother explains, my grandfather wanted to buy a house there in the Sixties but they initially wouldn't let black people buy property there. So he went from Mokwena to MacQuena.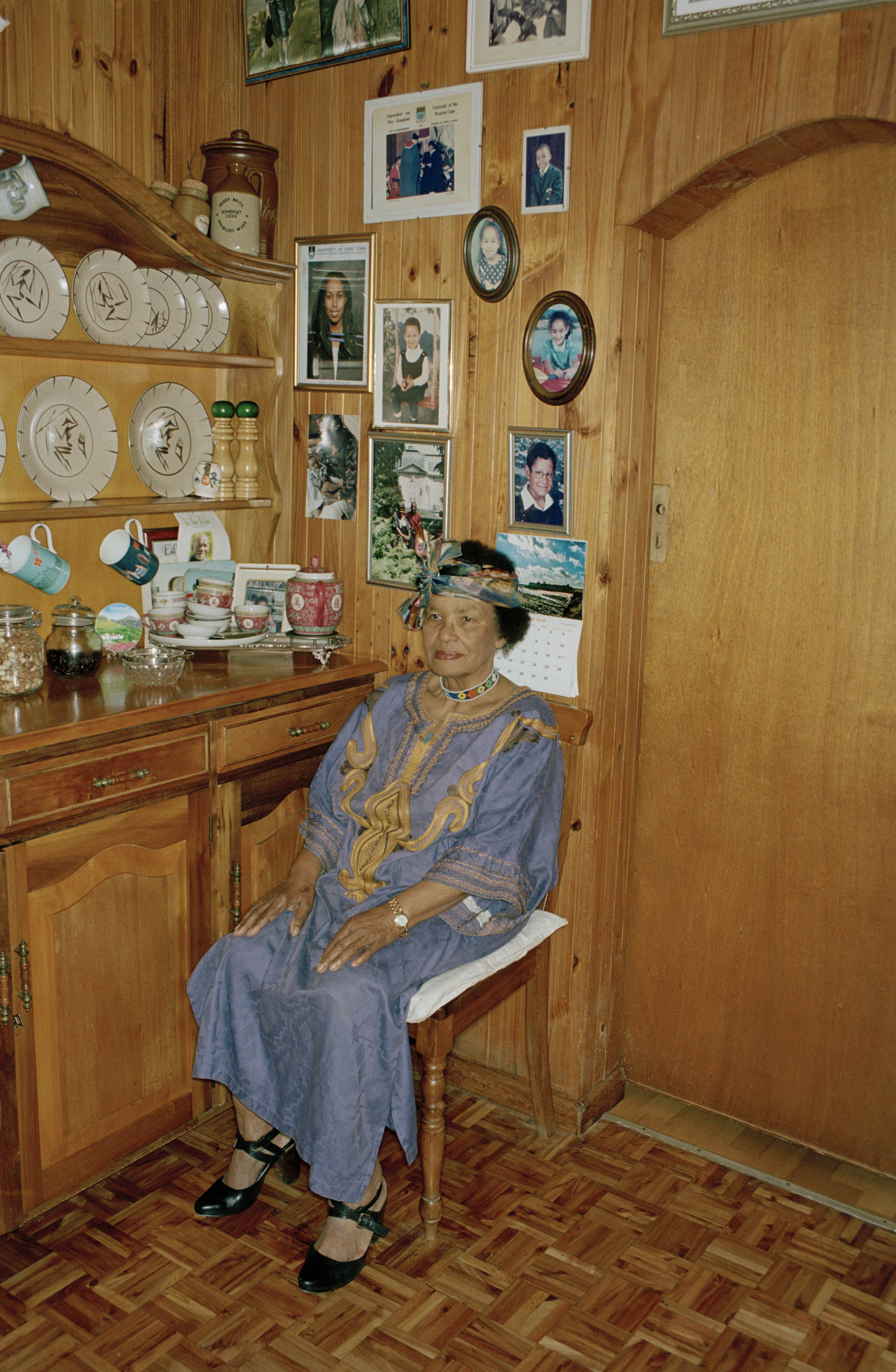 [Jabu Nadia Newman's grandmother, Edith MacQuene (Jabu Nadia Newman)]
"I also thought it was important to let my grandmother know that her story mattered. History has erased so much through the ages and I wanted to make something we could look back at and enjoy. But I also just wanted to ask a simple question: Who are we? My family identifies as coloured because that's a classification we got in the Sixties. But our history stretches beyond my grandparents."
The exhibition coincides with a national discussion sparked by the organisation Gatvol Capetonian on what it means to be coloured and how race dictates where we place ourselves. Newman offers a nuanced answer.
Everything about her family and her grandparents' change of surname occurred because of their desire to be together and to live in their family home. The brutality of the apartheid system dictated that for that to happen, there would need to be a sacrifice. They lost a name. Even though their desire for belonging came with a loss, Newman's grandparents found a way to turn it into a home.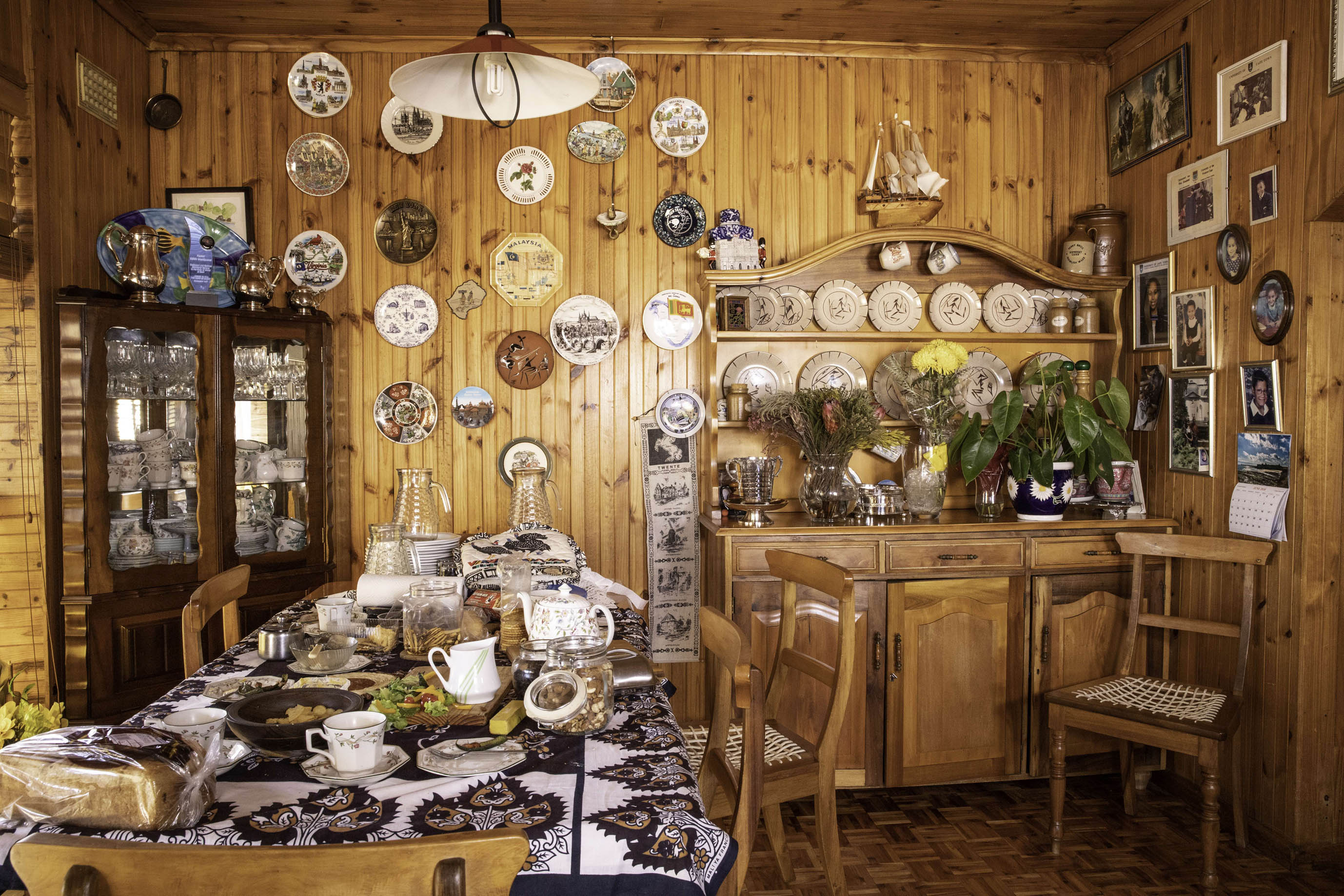 ['Still Life II' (Jabu Nadia Newman)]
In a series of still-lifes and untitled portraits, we see a series of ornaments dotted across the house: small ceramic animals, pictures of Jesus and ceramic plates decorated with delicate roses. At the launch of the exhibition, Newman mentioned how these embellishments were unique to Retreat. Her family had ultimately adopted the ways of the locale in which they found themselves.
There is also an undercurrent of religion throughout the series. In one picture, a banner of Jesus is framed next to Edith MacQuene as she sits on a sofa. Similarly, in one video, Newman captures her family at the local church during a service.
"I think religion carried my family through most of the trauma they experienced in the Sixties. But sometimes I think it's a bit of a distraction from properly processing their hurt. They're very much into the idea that all of it was God's plan and that there's a divine purpose for everything."
Newman's work asks us many uncomfortable and intriguing questions about identity, assimilation and survival. Each one of the images seems to ask: What's in a name? What defines a family? How loudly do our elders' decisions and sacrifices echo in our lives today?
Mokwena MacQuena MacQuene asks similar questions of South Africa's collective dreams and illusions. So many of us are watching as the rainbow nation project is coming undone by the hour and Newman asks how the trauma of our past informs our present and whether each of us can make a home out of the hell that birthed us.
Mokwena MacQuena MacQuene runs from August 2 to 13 at Orms School of Photography, 62 Roeland Street, Gardens, Cape Town