'The cameraman will chase a girl on a street with a camera persistently until he corners her in an alley, and, if possible, until she is in a falling position."

In 1969, multimedia artist Yoko Ono wrote this conceptual instruction, which would be realised in a 75-minute film, Rape, a subversive, triggering and truly avant-garde creation making visible the aggressive, everyday violence and abuse many women are forced to live through. The film brutally revealed the secret terror many women live with, a phenomenon that Pumla Dineo Gqola calls "the female fear factory".

It's almost 50 years since Ono's feminist film, but women continue to fight for their dignified place in art and in society.

Noria Mabasa and Ghada Amer are two artists who have tackled gender issues, each following a unique path, with works that contain an armful of stories and offering alternative images beyond the familiar and well-trodden.

Mabasa, a sculptor and woodcarver, was born in 1938 in Xigalo in Limpopo.

In the early 1970s, after a long struggle for economic survival, Mabasa began making clay sculptures of Domba figures. In an interview with V gallery, Mabasa explains: "I started because of a dream. It took a very long time because I didn't understand it well. This was in 1965, and in 1974 I started the work."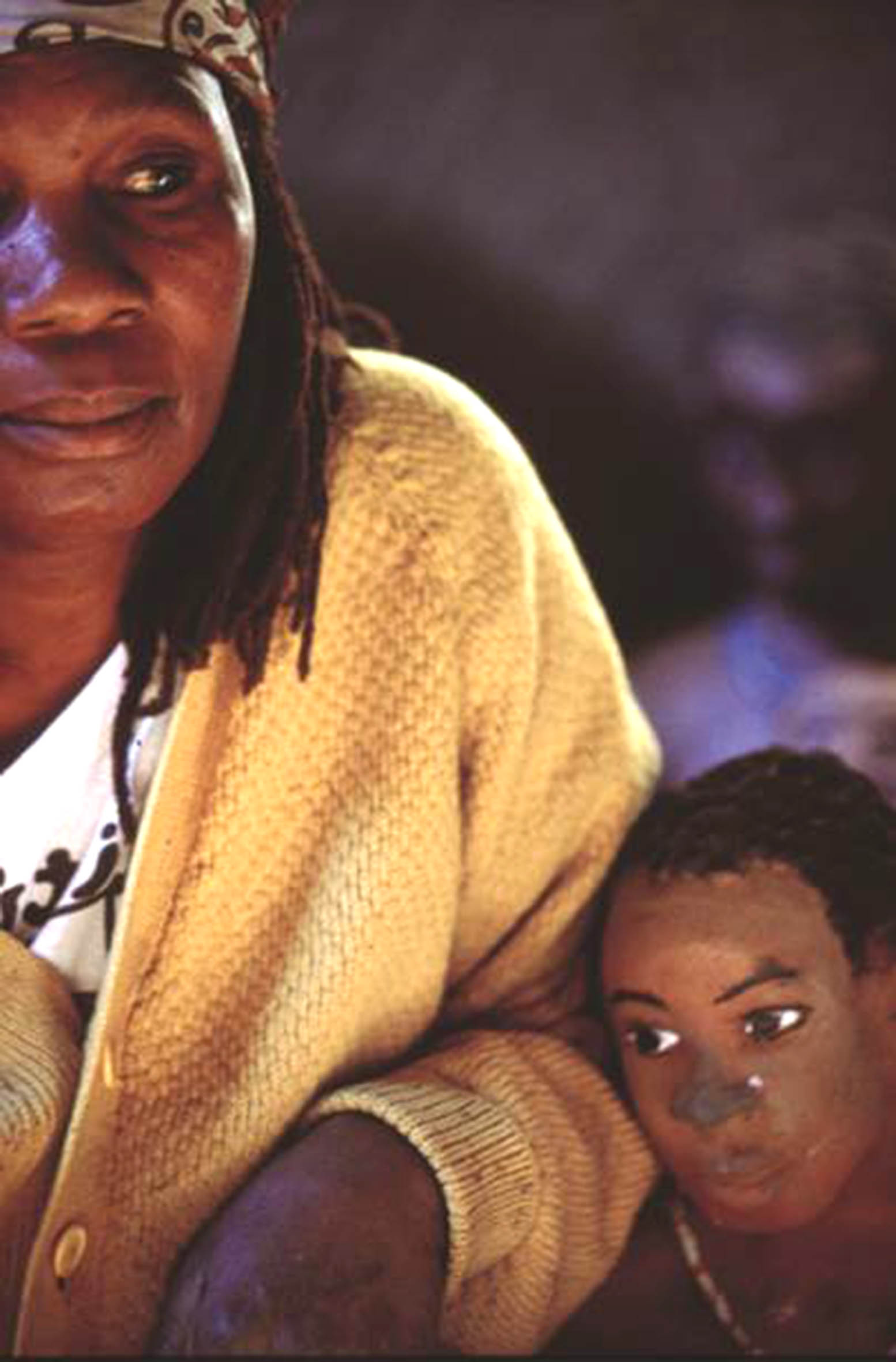 [Noria Mabasa is known worldwide for her wood and clay Domba figures that feature in Venda female initiation rites.]
Mabasa uses clay and soft wood, and her domba figures include portraits and large sculptures.She is mostly influenced by dreams and visions.
Her work confronts issues of origin, displacement and gender. She remains exceptional for her legacy as one of the first African women to achieve widespread acclaim as a woodcarver and sculptor.
Mabasa uses sculpting as a way to capture everyday life, with the surrounding environment serving as inspiration to present tactility and depth. Mabasa's career spans more than 40 years and she has carved her name in history.
Her works have been exhibited at the Johannesburg Art Gallery, the Iziko South African National Gallery, the Standard Bank Gallery and the Pretoria Art Museum, among others. In 2003, she was awarded the Order of the Baobabin silver, awarded by the presidency in recognition of distinguished service.
Ghada Amer is known for her ebullient embroidered canvases tracing the contours of the female body and sketching images of women with thread. Amer views herself as a painter
but works in a variety of media: drawing, print, ceramics, installations and performance art.
She was born in Cairo in 1963 and later emigrated to France where she attained her BA degree in fine art and master's in fine arts at the Villa Arson in Nice.
Amer rejects the expectations set in place to govern women's attitudes towards their bodies. Her work tackles the widespread culture of rape and sexual assault,which results in women's bodies being used to serve the greater culture of domination and objectification of women.
Her art forces us to rethink ideas about using femininity and ownership of sexuality as tools for empowerment. She explores the dichotomies of hostility and balances those against narratives of love.
Amer's work goes beyond the seen and further pokes holes in our understanding of the use of artistic media, particularly painting. By incorporating thread in the art of painting, she unsettles the largely masculine understanding of what constitutes a painting.
Amer's work has been exhibited in many countries, including the United States, France, Germany, Israel, South Korea and South Africa.
Both Amer and Mabasa's works demonstrate how the narrative can be used to explore
subjects and materials in great depth. The diversity of their experiences and how those are made visible through their work forces us to step out of singular and rigid views of how women speak and reflect on gender issues.
The multiplicity and complexity of their stories, and the amplification of those stories,are part of a legacy that aims to break through society's consciousness and move towards healing.