A spate of aborted flights at beleaguered SAA, the latest of which happened when chief executive Vuyani Jarana was on board one of the state airline's aircraft, has led to questions about the capacity of its technical division.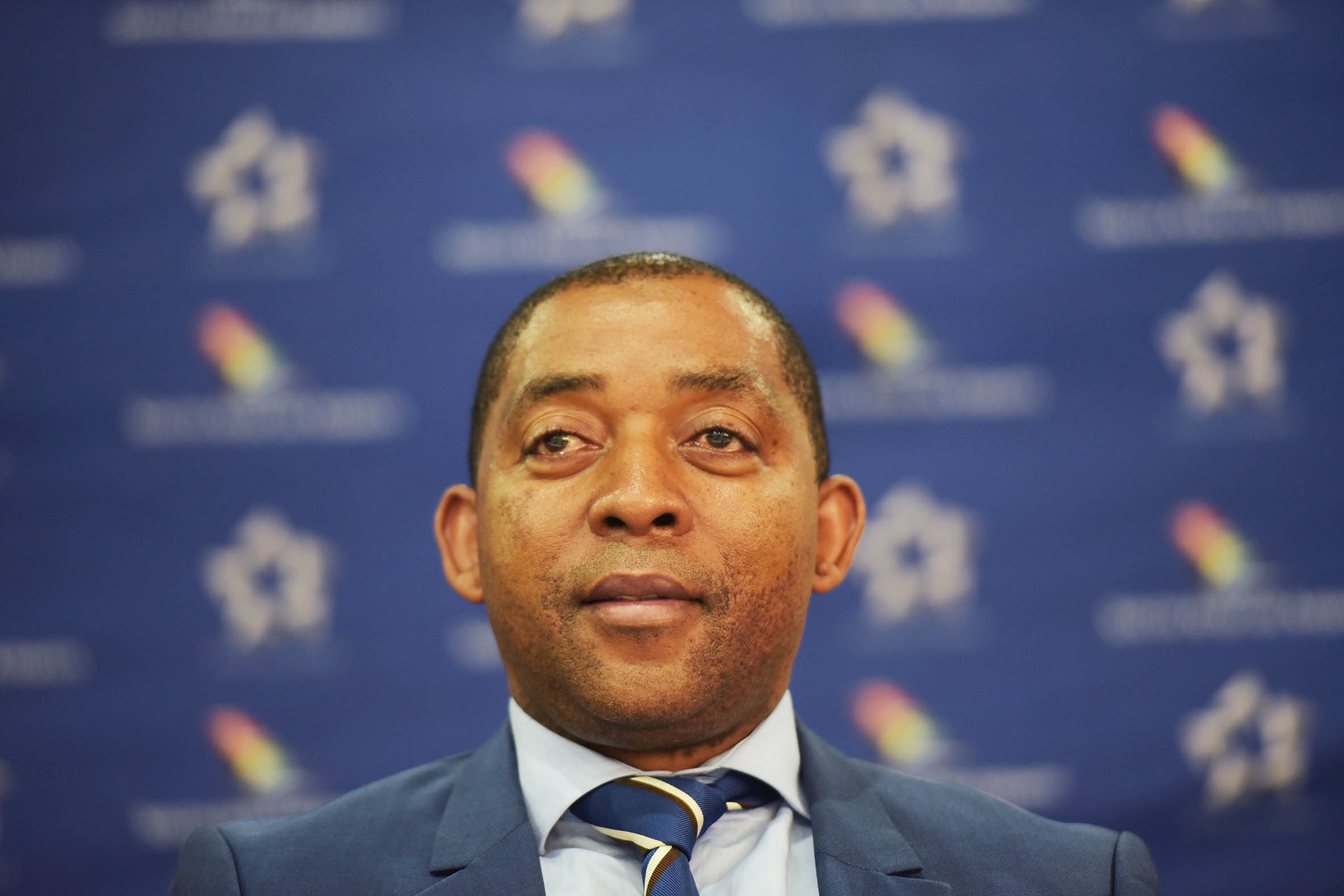 In one incident, it took four hours to replace a wheel on an aircraft carrying SAA's chief executive, Vuyani Jarana. (Elizabeth Sejake/Gallo Images)
Last Wednesday, flight SA209, which Jarana and four other SAA executives had boarded,had to turn back a few minutes before take-off to Accra, Ghana. This was after pilots felt a severe wheel vibration in the front of the aircraft.
According to an internal report on the incident, it took four hours to replace the wheel because South African Airways Technical (Saat) technicians could not find a replacement wheel in the parts bin and initially decided to "rob" a wheel from another downed aircraft. Eventually a wheel was found in the workshop and the aircraft finally left for Accra three hours and 44 minutes late.
The incident, which was described as an indictment on Saat by its head, Wellington Nyuswa, prompted an emergency meeting called by Jarana.
Saat, Africa's biggest maintenance and repair organisation, is a subsidiary of SAA but also provides services to other airlines and aviation companies.
Insiders claim the incident was the 12th since August 1, a situation that has been described as worrying by at least three aviation experts. Insiders also say that a loss of confidence in Saat has put at risk two lucrative contracts worth an estimated R730-million with Comair and the SAA subsidiary, Mango. And both companies are said to have signed up with Lufthansa Technik, which is expected to open a maintenance and repair organisation in South Africa.
Aviation consultant Joachim Vermooten said although the information was sketchy, the number of incidents of flights being delayed was cause for concern. "I wouldn't read anything further into it but if it's very repetitive, it presents problems."
A former aviation executive, who has worked in state airlines, said it was probably too early for passengers to panic but these kinds of incidents and their frequency would be problematic for any airline. "I would be very worried. One aborted take-off makes you stop what you are doing and investigate. Any more impacts on your reputation because any aborted take-off for technical reasons is a scary event for passengers, even if it is routine. Pilots and engineers are overcautious but for good reason."
A Saat whistle-blower,who is also an engineer, believed there was sufficient cause for concern.
"Between [the] end of July [this year] and now, they had about 12 aborted flights and about 50% of this happened within a space of less than two weeks … This last one [on Wednesday, September 5] was going to Accra and had members of the exco [executive committee] — that is, Jarana, ops manager Zuks [Ramasia], the head of technical, Wellington [Nyuswa], the head of HR and the head of commercial. You had all these executives in the airplane, it should have been very embarrassing."
The whistle-blower added: "You guys have to check the status of the technical suitability of the aircraft because it looks like some [landing] gears failed on another aircraft.
"This is also a reflection on the state of our contract with the suppliers of the inventory [parts] in that they [SAA] are behind payments and therefore they are no longer getting the service."
The Mail &Guardian understands that Nyuswa demanded a report from his division, saying the incident, the third of its nature on that day, was causing SAA to lose customers and affect safety margins. SAA spokesperson Tlali Tlali denied the airline was struggling to pay suppliers and that 12 planes had had to turn back. "We have access to banking facilities … Where delays may occur, it is not as a result of liquidity challenges."
He said that aborted take-offs, though undesirable, were not unknown and something SAA's crew is trained for. "SAA prides itself on its good safety record, attributable to factors that include personnel training, compliance and insistence on maintenance of industry standards.''
Despite internal SAA reports saying a spare wheel could initially not be found, Tlali said there were wheels. "The aircraft had to be jacked with passengers on board, hence the process took longer than normal."
Aborted take-offs must be reported to the Civil Aviation Authority (CAA) and a spate of incidents in close succession can lead to an airline being grounded, as was the case with another struggling state carrier, SA Express.Its air operator certificate and air maintenance organisation licences were suspended in May because of noncompliance issues that posed safety and security risks to the public.
Two SA Express flights had been aborted after technical problems, including an incident in which one of the engines of an aircraft exploded. SA Express was allowed to fly again last month after meeting CAA requirements. Tlali said Mango had not put Saat on notice and Comair's upgrade of its fleet meant Saat no longer had the capability to maintain its fleet.
"We reject suggestions that there is a sudden drop in competency and efficiency standards. The aircraft had been released to fly after all maintenance steps were taken to ensure that they were safe and airworthy and were quality checked," he said.
Comair, which owns Kulula and holds licences to operate local and regional flights under the British Airways brand, announced in May that it had entered into a maintenance deal with Lufthansa after ordering new Boeing aircraft.
Comair chief executive Erik Venter said: "The agreement between Lufthansa Technik and Comair is for the new 737-MAX 8s … The first two aircraft will be delivered in early 2019. For now, Comair's arrangement with SAA Technical remains."
The whistle-blower said: "If you look at the potential loss of business that might occur with the move … I mean, these are two brands [Comair and Kulula] that want to cut business from you. And if Lufthansa can open an MRO [maintenance and repair organisation] here and you have the largest MRO in Africa losing to Lufthansa, then you must say there is something that has happened as far as the workmanship is concerned."