The last time Jahmil XT Qubeka premiered a movie at the Toronto International Film Festival it had been banned briefly in his home country. This time around, he debuted his latest work scandal-free at the festival, before it plays in South Africa. Sew the Winter to My Skin may not be anywhere near as controversial as Of Good Report but it's just as bold and genre-pushing.
"It feels more sober this time around," says Qubeka. "I'm 39 now. I was way more elated when I first came here. I'm more cautious, more clear about what I'm after."
When Of Good Report showed in Toronto in 2013, it was a heady experience for Qubeka. It was his second film, made after his debut A Small Town Called Descent in 2010, and it entered the festival clouded by the South African Film and Publication Board's ill-founded belief that it contained child pornography. Of Good Report earned high praise and cemented Qubeka's standing as one of the country's most exciting voices in world cinema.
After that, Qubeka won the Standard Bank Young Artist of the Year award in 2014 and was selected for the Cannes Film Festival's Ciné foundation programme in 2017, where he hadthe opportunity to meet producers to help get his next project made. He also created an isiXhosa sci-fi short film for the BricsFilm Festival (Brazil, Russia, India, China and South Africa) in China last year.
Qubeka's measured temperament shows he hasn't let his success carry him away. He's also familiar with the film festival circuit and the expectations that go along with it.
"I want to sell this film. I want it to travel. I want it to get to as many people as possible. I want audiences to engage [with] it. So I guess my intentions are clearer. I'm more cautious, being quieter too," he says. "I'm enjoying growing up. It's quite a feeling to feel like you're growing up in a medium, a space, that you're passionate about."
Yes, he is growing up but Qubeka is still the youngster who fell in love with movies and stories — telling them and playing them out — when he was a little boy growing up in East London.
"I've been playing cowboys and Indians since I was a kid," he says.
Sew the Winter to My Skin offers a non-traditional version of a Western. The outlaw is based on John Kepe, a Robin Hood-like figure who, from the 1920s to the 1950s, is said to have stolen from rich white people and given tothe poor, indigenous people of the Karoo. The film is set in a time when apartheid was being written into law and Afrikaner nationalism was rising in the wake of World War II.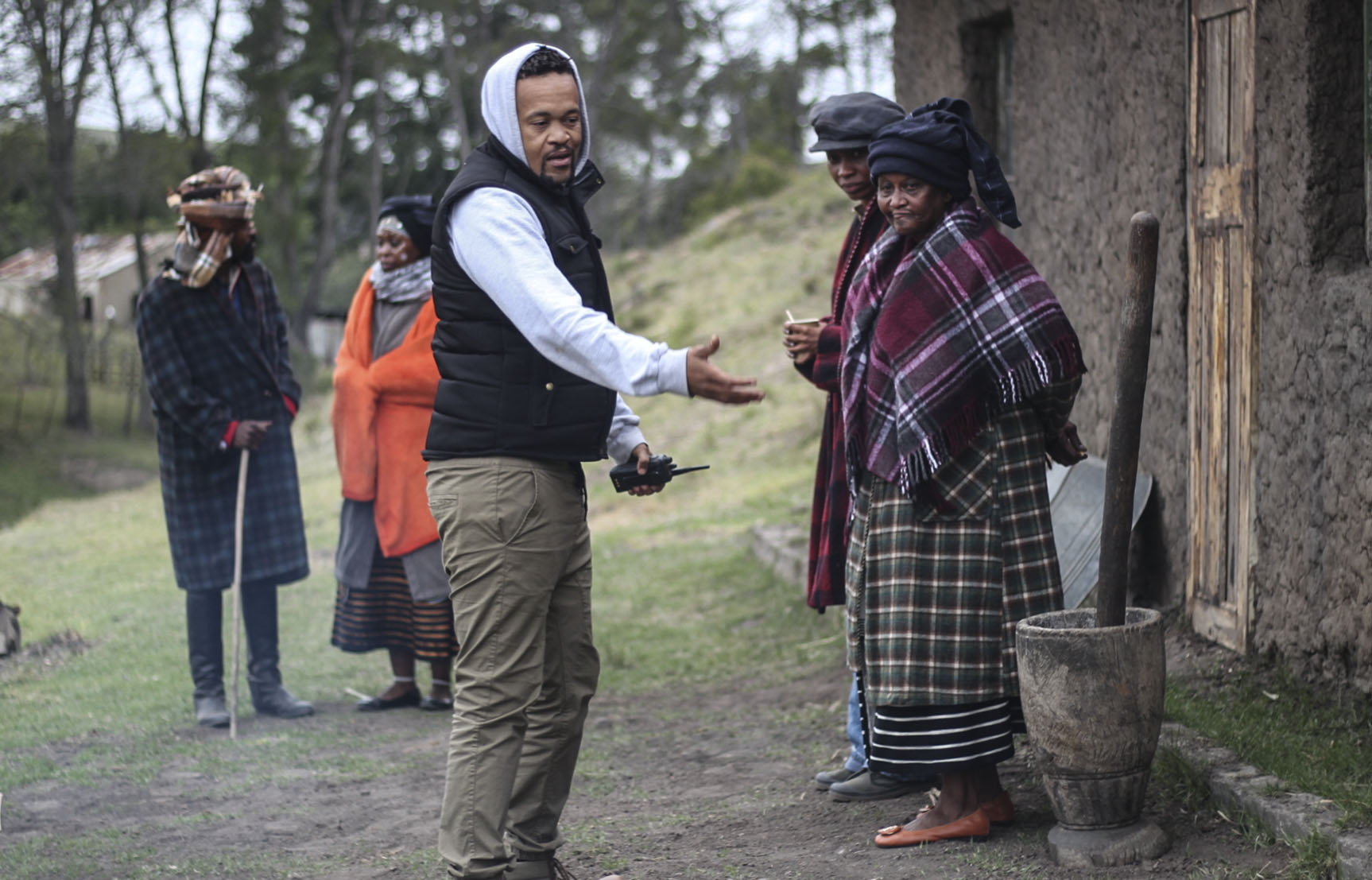 [Jahmil XT Qubeka gives direction to the cast of 'Sew the Winter to My Skin', a story based on John Kepe]
"I love the idea of one man's hero being another man's bandit," says Qubeka.
His film explores this in the almost unreal story of Kepe, who was wanted for stock theft, burglaries and the death of a farm worker, and evaded the authorities for more than 12 years, hiding out in the Boschberg Mountains of the Eastern Cape.
Qubeka plays in the sandbox of cinema, using epic cinematography, intense physicality and very little spoken word, supported by producer and editor Layla Swart.
It was as a child that Qubeka was first drawn to the story of Kepe, when he would visit his mother in a village near Somerset East.
"My parents divorced when I was very young," he says. "I stayed with my dad in the Ciskei. He was part of the political elite and so we experienced a 'privileged' kind of apartheid."
He found it difficult to connect with the people in his mother's village. The story of Kepe was a way in.
Walking through a museum in Somerset East one day, Qubeka saw a photograph of Kepe that stoked his interest.
"He was in chains, but the thing that got me about him was that he had this Samuel L Jackson kind of swag. It made me want to know, 'Brother, where did you get your affirmation from in 1952 rural South Africa? What made you think you were the man?'"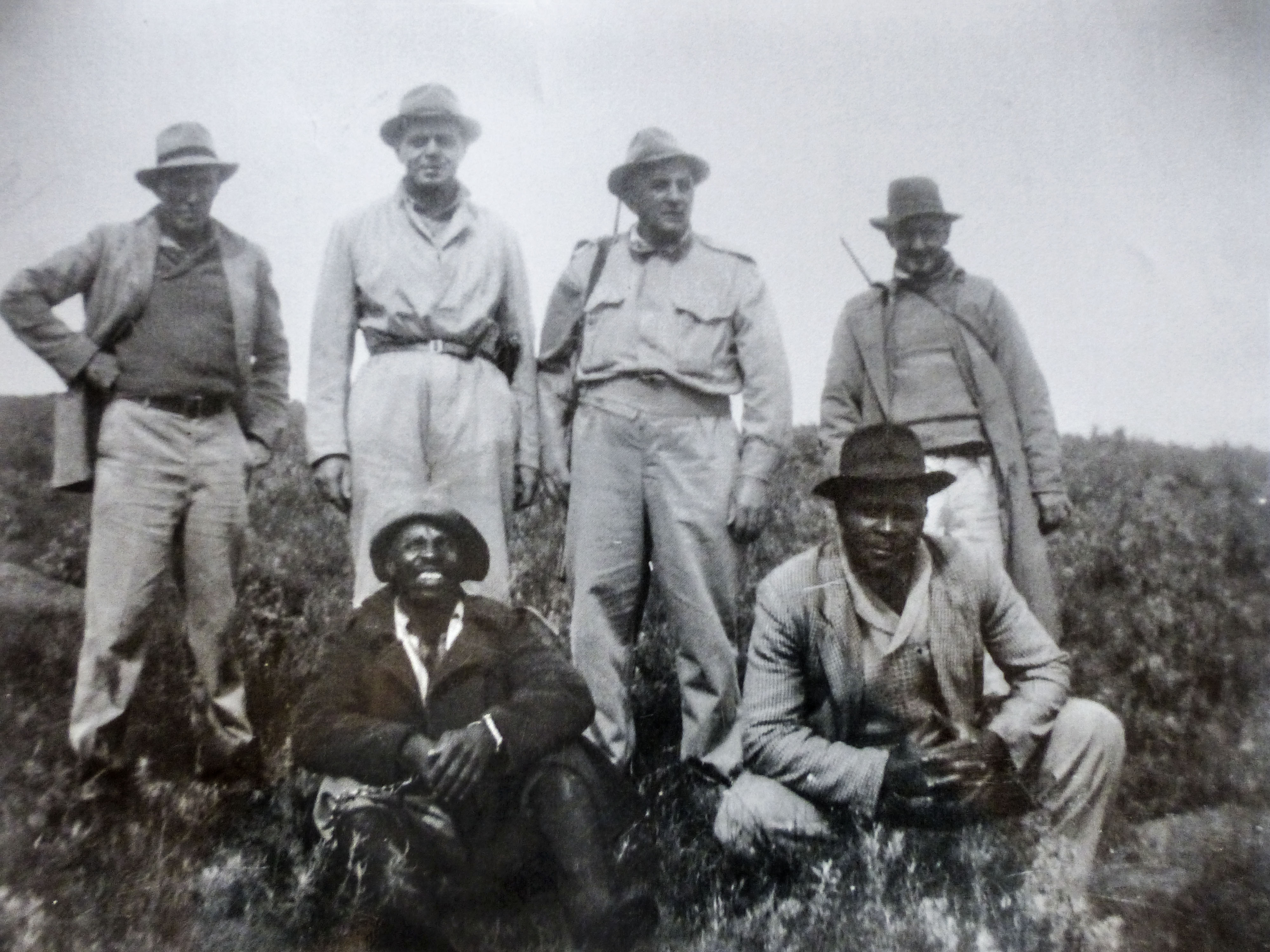 [John Kepe pictured after his arrest for the murder of a farm worker. (Photo: Courtesy Somerset East Information Office)]
This was the start of Qubeka's entry into the mind of Kepe, who, at his trial, referred to himself as"Samson of the Boschberg".
Qubeka found in Ezra Mabengeza his Kepe, who — like his lead actor in Of Good Report — doesn't need words to make his effect felt. Mabengeza, like Qubeka, is from the Eastern Cape, although he lives in New York. He physically inhabits the part, running with sheep on his shoulders across the Karoo and taunting the authorities with his tricks, all without a word.
"The whole Kepe legend is just a canvas," says Qubeka. "The painting is about our behaviour as human beings, and playing with the idea of whose perspective should be the purveying, so-called real perspective."
Through the story of Kepe and the Afrikaners he is seen to terrorise, Qubeka tussles with the complexities of humanity in a specific South African setting.
"Consider the country we come from," says Qubeka. "I enjoy our politics, personally. A lot of people might be saying, 'geez, this place is on fire!' But we're a great microcosm for humanity in that way. Because of our race politics and because our perspectives are at odds with each other, which I think is healthy. It breeds an interesting mindset. The film celebrates that. The fact that we're all fucked up. Everything that we're struggling with, humanity is struggling with. On a bigger scale. But for us, it's quite on the nose. To me the film is a love letter to South Africa and its bullshit."
With a solid start at the Toronto Film Festival, it's one that will be delivered around the world.