Design company Dokter and Misses, which makes items such as cabinets and tables decorated with Kassena motifs, has moved three blocks in Braamfontein to 99 Juta Street.
To refashion what was once a brown brick-and-concrete stronghold into this pastel green and pink design precinct, the owners of Dokter and Misses, Adriaan Hugo and Katy Taplin, partnered with property developers Consolidated Urban Corporation and Play Braamfontein for the outside of the building and Local Studio architects for the interior fittings.
Glass walls divide 99 Juta Street into eight spaces over four floors. High ceilings and large windows let in optimum lighting. These transparent partitions also encourage the designers' creations to speak to one another instead of existing in silos.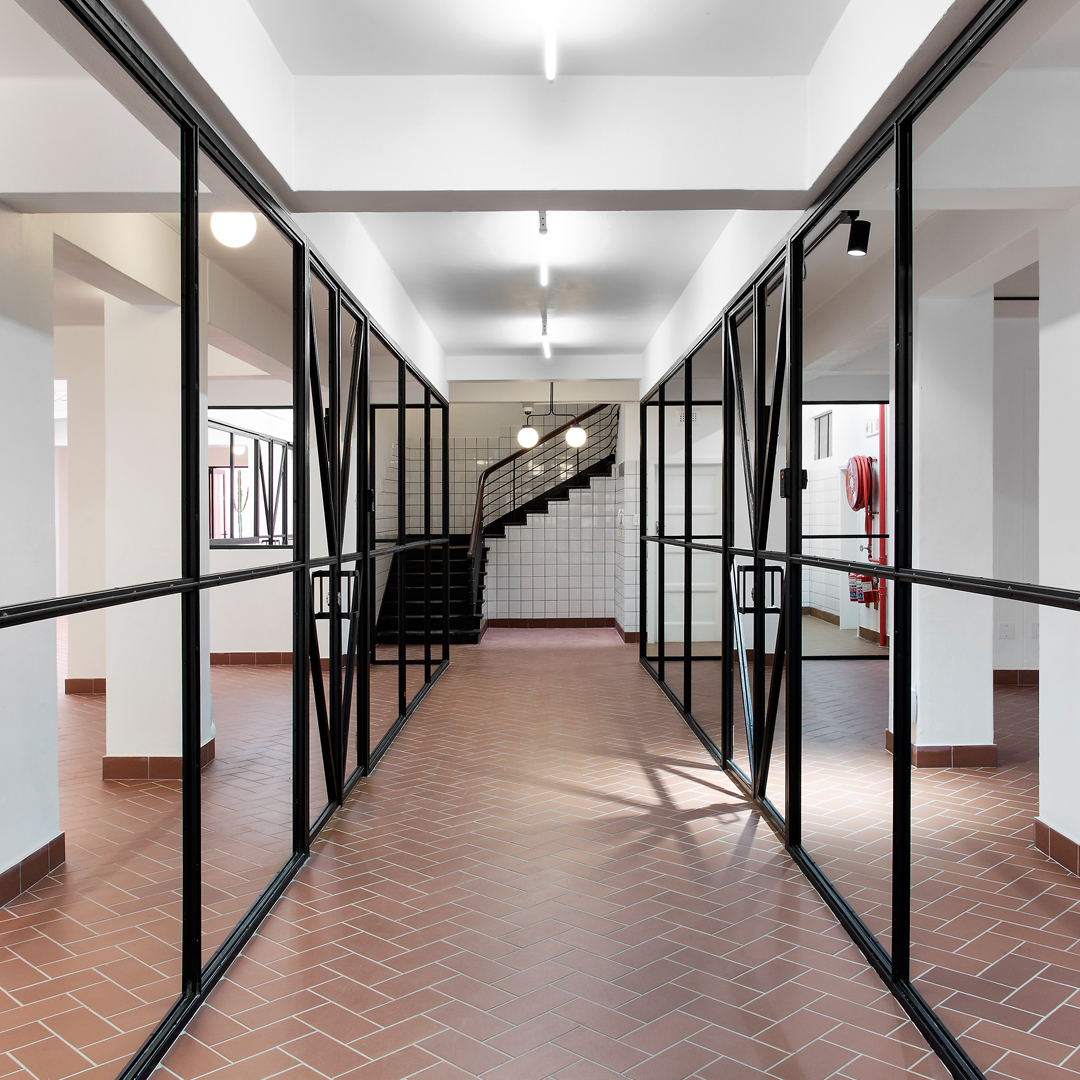 [Inside 99 Juta (Photo: Annalize Nel)]
The fact that the building is in busy Braamfontein was taken into consideration and contained courtyards were created so that visitors can block out the city's rush.
What makes 99 Juta Street a design neighbourhood is that it permanently houses other design companies and temporarily hosts a few in pop-ups. TheUrbanative (Mpho Vackier), Thabisa Mjo and Monique van Zyl collaborated to form the design collective Apartment 2B. Their showroom contains a variety of furniture, home accessories and art pieces.
Furniture designer Joe Paineis also in the building and offers items as simple as plant solutions for people's homes to levitating candles.
The current pop-ups include woodcrafters Houtlander, a textile group show curated by The Ninevites titled Common Threads as well as 99½ Vases, an exhibition of ceramic works by The Harties Potters.