Ethiopia is rich in architectural diversity. From the density, chaos and musicality of Addis Merkato, once the largest open-air market in Africa, to the huge underground tombs, the obelisks of the Aksumite Empire, the rock-cut churches of Lalibela and the castles of Gondar, the country is an assemblage of ancient and awe-inspiring structures spread out to tell the story of its history and identity.
In many ways, South Africa and Ethiopia are different dimensions of one another and offer an interesting viewpoint in thinking about the future of architecture in Africa. They ask us to think about how we define home, who has a home and what that looks like.
The interactions and intersections between the two countries are stark and obscure.
On the one hand, Ethiopia's less structured boundaries around movement result in the very poor and very rich living in close proximity, versus the legacy of the Group Areas Act in South Africa, which resulted in sharp lines between suburbs, cities, townships and rural areas.
We need to think about how we can approach development in ways that do not sever our connection to the land, and that do not promote cultural erasure and displacement. We need to use processes of investigation that allow us to create solutions from within, lest we become poor copies of Dubai, Paris and Hong Kong. We also need to examine past injustices that are interwoven in the ways in which we live and move.
In thinking about new models of making spaces and place-making, we can turn to thought leaders on the continent — those who can inspire and provoke us regarding ideas of excellence and human-centred solutions grounded in some understanding of what it means to be African.
Architect and urbanist Liz Ogbu speaks about the idea of building on top of brokenness — the notion that, if we do not leverage any power and privilege we have, we become complicit in the spatial injustices that are perpetuated by past and current economic systems.
The reality of gentrification comes with a deeper segmentation along class lines, as well as a more severe rural/urban divide, while offering no solutions to extreme poverty, alienation and inequality. Looking at models provided by African architects and city planners who are working under similar conditions to resist displacement and inhumane living conditions is a possible answer.
Many are agents whose ideas are grounded in the basic idea of architecture's power to transform. We need to look at social innovators who have not given up on the idea of cities as places that present opportunity — to the extent that they can be sustainable, livable and more humane.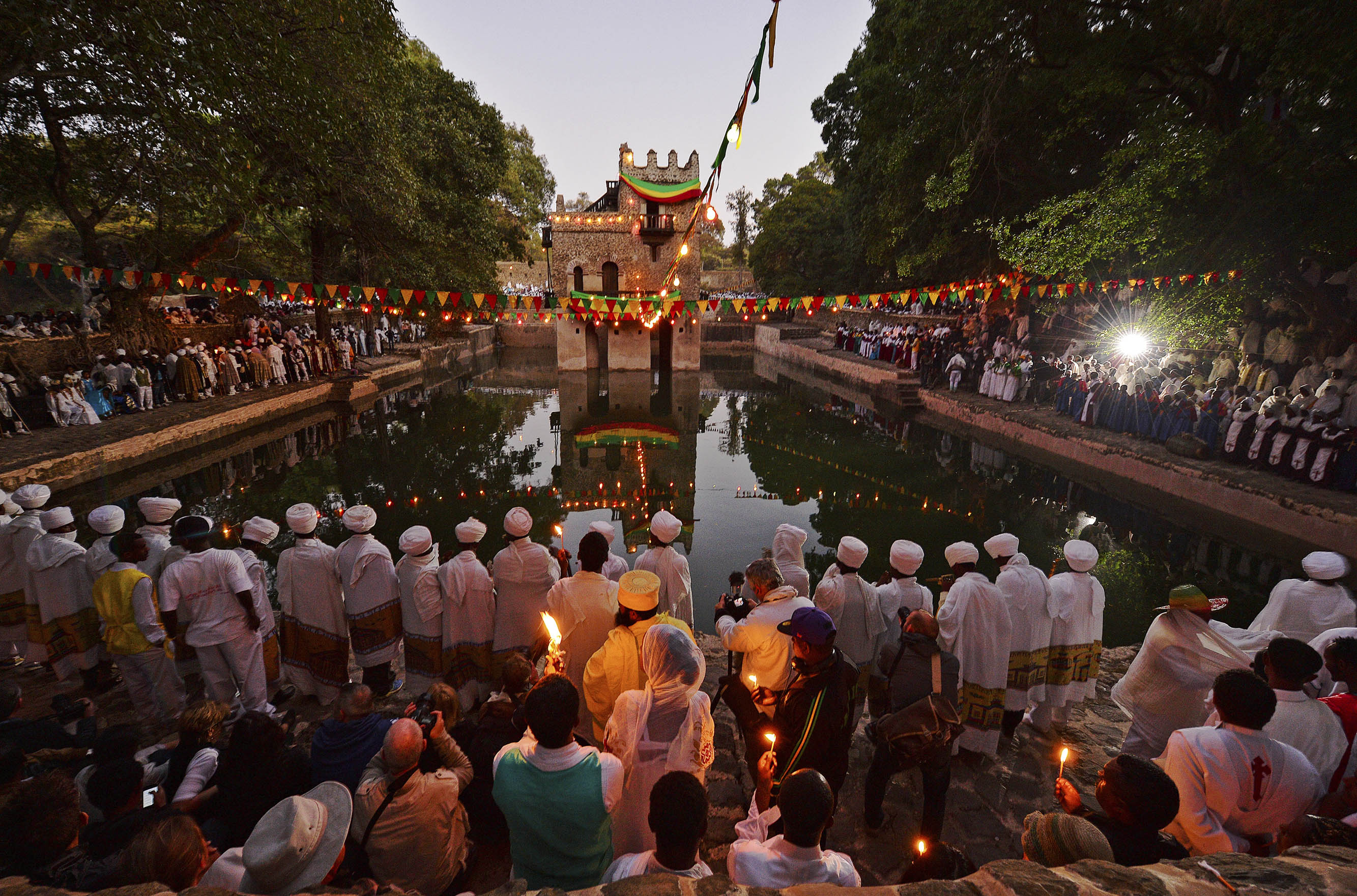 Celebration: The Fasilides Baths in Gondar. Photo: Carl de Souza/AFP
Ethiopian architect Rahel Shawl is one such agent of change. She is an architect, educator and mentor based in Addis Ababa and, in 2004, started one of the leading architecture firms in Ethiopia, RAAS Architects. In 2007 she was awarded the Aga Khan award in recognition of her contributions to architecture and she has been honoured numerous times by the Association of Ethiopian Architects. Her approach to architecture is one that inspires hope and imagination.
Her many contributions to Ethiopia's existing landscape can be traced in various building projects, including international councils and embassies, low-cost housing projects and, most notably, the Addis Ababa Fistula Hospital.
She is continually finding new ways of building that are grounded in experimentation and a deeply local approach, so that vernacular and contemporary architecture coexist and interact in complex ways.
With a focus on collaboration and empowerment, Shawl's involvement in the field of architecture extends to mentorship and training. Her offices have been transformed into a space for inspiration and a training ground for young architects, many of them women.
If we are to move towards more humane ways of living, we need to stop judging our successes by the number of units we build — in the case of the reconstruction and development programme — and start thinking about the number of lives that have been enhanced.