Imagine waking up in your late 30s to a life with your prospects at a distinct minimum. You have no tertiary qualification, irrelevant work experience and debts gathered from your unsustainable splurging.
This is the nightmare countless footballers find themselves in after their dream career has ended.
Playing for a professional club is the aspiration of most kids who have ever kicked a ball. It is the supreme fantasy, a height only a select and gifted few will ever reach. The level of competition demands outright dedication; college courses and skills learning become distant concerns when the prospect of making it big is a distinct possibility.
Once there, the allure of living like your peers is irresistible.
"I feel that football players' biggest problem is they adhere to this status or stereotype that comes from English footballers — they spend their money on fast cars, women and nightclubs," says former Bafana Bafana centre back Matthew Booth. "The sooner that kind of attitude can change — and I feel it is, slowly but surely, although not fast enough for my liking — the better. It's quite sad because our careers are half those of a normal nine-to-five job employee, therefore our savings point comes a lot sooner."
Football is a paradoxical provider: it gives you everything and nothing. There are no Monday morning slogs to the office, but you're denied the certainty of tomorrow.
Booth describes himself as one of the fortunate few for a variety of reasons. First, the ephemeral nature of his situation struck him at a salvable age — his late 20s, after he had arrived in Russia.
"The best thing that I did was to sit down with my wife and our financial adviser to plot the way forward and make it clear in our minds what we were able to spend and what we were able to save, and to put money away in policies for our family. Just from a peace-of-mind point of view, that does wonders for you."
The second saving grace was that he envied those who had back-up plan or studies in their back pocket. He's studying towards a degree now and he laments the time lost getting it — especially considering the bevy of options available for studying by correspondence. He's also been able to secure punditry gigs at SuperSport and endorsement deals, thanks in part to his well-known persona.
It's a privilege he says most don't have to prevent their journey from going crooked.
For every Brian Baloyi and Jerry Sikhosana who gets to spend their post-playing days awkwardly advertising betting agencies, there are hundreds whose reputations have plunged into obscurity, remembered only as footnotes when publications run out of content and run "from our archives" pieces.
There are even fewer tales about current players who are qualified for another profession — Lehlohonolo Majoro stands out as a qualified radiologist.
Managing risk
"Matthew Booth is an anomaly," says Standard Bank executive risk investment specialist Des Mutusamy.
"It's a challenging space for the guys. [A] lot of our South African footballers do not have the capacity to think long-term in terms of their financial planning and wellness. That's to do with their obligations. Very few of them are able to commit to an actual blueprint or plan."
The so-called black tax is inseparable from democratic South Africa and footballers are most certainly not immune to it. Mutusamy visited Mamelodi Sundowns 10 years ago with the intent of educating the players about the importance of saving. His ideas didn't take hold.
Although he admits the allure of a lavish lifestyle pulls hard, the necessity to provide for a large family is a bigger burden. For many footballers, as the most successful among their relatives, it falls to them to carry between 10 and 15 other people.
Even for those who do want to invest, inconsistent contracts and a far younger than average retirement age mean planners such as Mutusamy need to think differently about the advice they give to players.
"The biggest differential for me is having them not focus on a monetary target but an aspirational goal," he says. "So it becomes a goals-based approach versus monetary results. It's not a rand value. I ask, 'What are your goals in terms of travel, your family life, what kind of home do you want to have?' Then we monetise those components.
"I jot down their personal goals. Dream your dream and tell me your dream so that I can monetise it. Then I back-test and forward-test with inflation and see what it will cost in the next five to seven years or whenever the goal is to be materialised. Then I say, 'In order to reach that goal, you need to make sure you're putting R10 00 a month away in this investment.'
"With soccer players you need to give them something tangible they can feel. You say, 'There's the Porsche … you need R1.2-million, but you don't concentrate on the R1.2-million, you concentrate on the Porsche. Generally."
Player responsibility
The story about the footballer gone broke is nothing new. Sometimes he need not even put his boots on the wall when that fate befalls him.
Lerato Chabangu was an example of the footballing trap last year. He pleaded with clubs to give him another chance after Chippa United dumped him and completed his plunge into financial ruin. He told the Sowetan that he had spent any money he made on women, booze and cars. When the rands left so did everything else: his wife took their child, his car was repossessed, he had to move in with his grandmother in Tembisa, and the friends who were available to go to the shisanyama every day after training suddenly lost his phone number.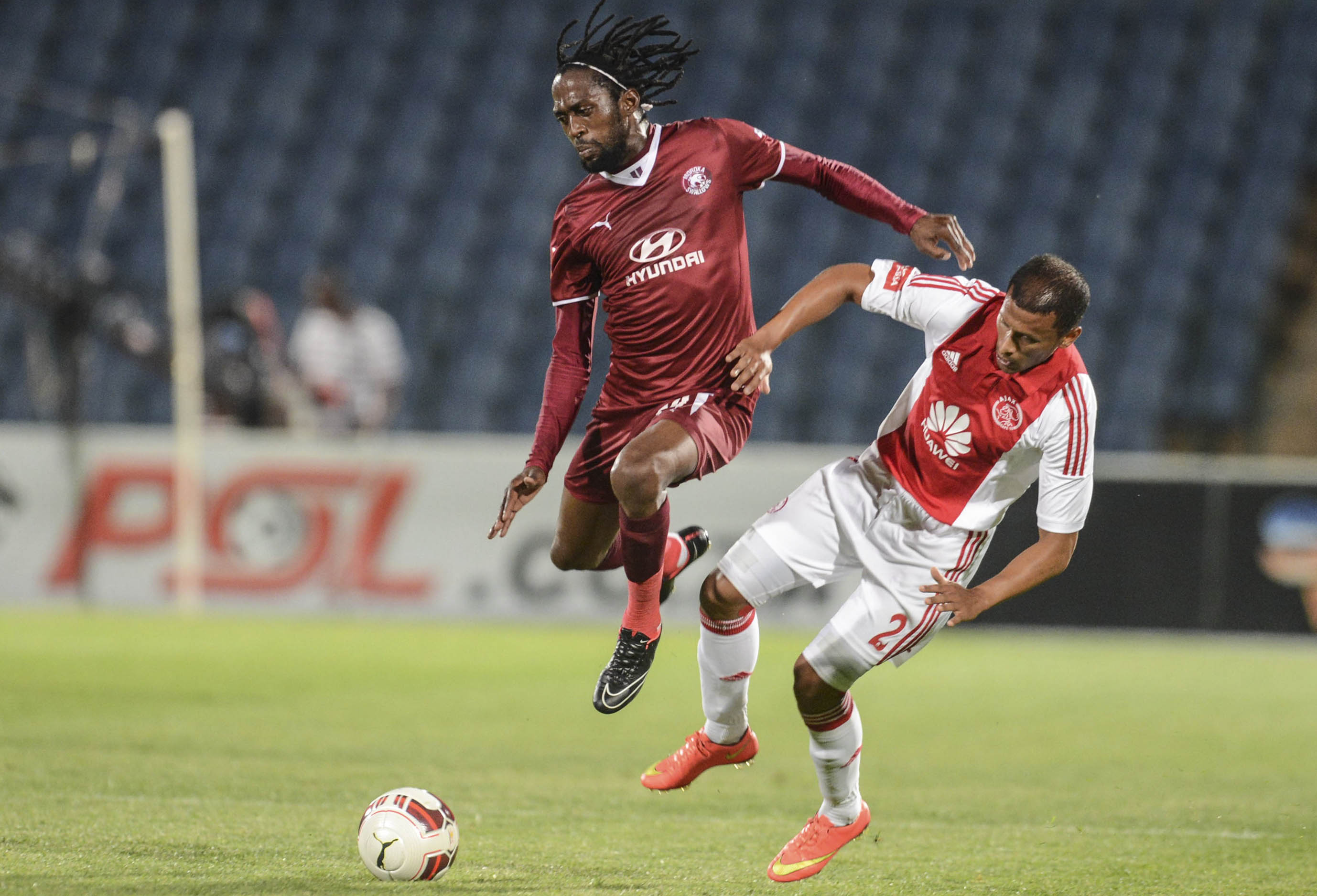 Slip-up: Lerato Chabangu has spoken frankly about his poor financial decisions. Photo: Lefty Shivambu/Gallo Images
Thandani "Bibo" Ntshumayelo is trying his damndest to outrun the same fate.
Whether you're Booth or Chabangu, those who have been there know that the onus is on the young player to protect himself.
When Orlando Pirates midfielder Vincent Pule was asked how he's staying grounded now that a bright Soweto spotlight is targeted on him, he said: "Speaking to the coaches helps. They are the ones encouraging us to be focused, to live well. Just to focus on the game and sacrifice more time to looking at your games, focusing on your recoveries.
"For me, as a soccer player, you have to live well, eat the right food, train hard and that's what I'm doing at the moment."
One need only look at the fleet of BMWs and luxury VWs parked at his side's Rand Stadium training base to understand the temptation players must feel to spend money and spend it fast. Some pearl-white Golf Rs (minimum R700 00 for base range) with custom thin-spoked wheels and panoramic roofs are particularly sexy.
Seasoned sense
Midfielder Reneilwe Letsholonyane has been around too long and seen too much to allow such trappings to turn him into a victim of the game.
"I've seen footballers retire and years later they're struggling for money," he says. "So I said: 'I want to avoid the conversation we are having with young players right now.' We want to change things as a generation."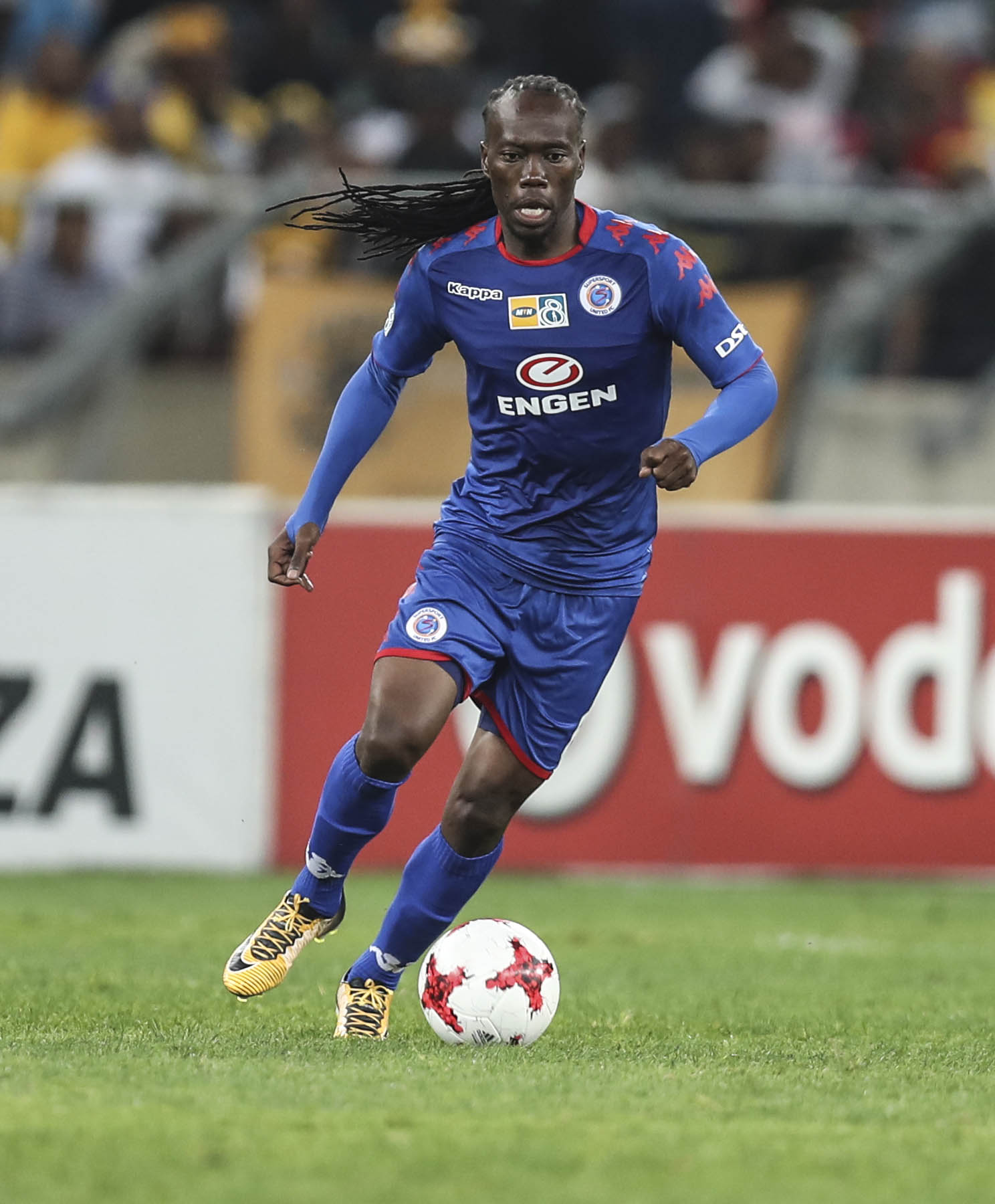 Future-proof: Reneilwe Letsholonyane has plans for his future
Yeye, as he is affectionately called, has plans he hopes will both safeguard his future and set the tone for those coming up under him. Having already completed a D (coaching) licence, SuperSport United's 36-year-old plans to spend what he says will still be a few more seasons on the playing field, preparing for a possible venture into the dugout.
In the meantime, he and former Kaizer Chiefs teammate Siphiwe Tshabalala have big business plans ­— Shaye Lounge will open in Dobsonville, Soweto, at the end of next month.
"We tend to think it won't come to me … until it does happen. So it's important that we learn from other people's experiences. You need to work hard to stay where you are and have a comfortable life."
Creating wealth
The South African Football Players Union (Safpu) has historically been considered an impotent organisation. Under new leadership in the past year, however, a consensus has started to form that their efforts may be able to effect change after all. At the beginning of this season, for instance, it scared Bloemfontein Celtic into moral action as their players were taken to the verge of a strike.
Its president, Thulaganyo Gaoshubelwe, believes structural support is a key pillar for propping up longevity and he has built his vision for his four-year term around the concept.
"Our issue is to see how we change the narrative of South African football players," he says. "They say those that retire into poverty are always making wrong decisions. But it's not that they have the money … it's only for that period because we are unable to create wealth. Until we are we won't say that we have achieved our goal."
Gaoshubelwe says Safpu has spent the past year talking to various institutions, from treasury and government to other sporting federations and the South African Football Association, about how to cater better for those they represent. Among other adjustments, the union wants taxes that are suited to a short career, retirement funds and claims to be very close to negotiating a minimum wage for local players. The current demand is R18 00 a month for those in the National First Division and R35 00 for PSL players.
For now, however, we still have to sit in hope that the Letsholo­nyanes, those who are carving out their own future, are proving a stronger influence than the Chabangus on those players who are still rising up.
"My best advice that I can give to youngsters looking to get into the profession is to realise that the clubs don't owe you anything," Booth warns. "They are businessmen and once you're done as an asset or commodity they're not going to care about you. So you're on your own."