What do an electric light bulb and a Ford Model T have in common? Probably more than you think, but not in the way you'd expect. When a young Henry Ford was working as a chief engineer at the Edison Illuminating Company of Detroit, Michigan, he met his boyhood hero and boss Thomas Edison at a convention in Brooklyn, New York. The pair would go on to forge a strong friendship. Twenty years after that first meeting, Edison and Ford were going on camping trips together. They owned holiday homes on neighbouring properties in Fort Myers, Florida. Best of all, Edison was driving a Ford Model T. The student had become the master, at least in terms of mobility.
Both men were prolific inventors, with a plethora of patents to their names. But contrary to popular belief, Edison didn't actually invent the light bulb, and Ford didn't actually invent the automobile. What they did do was upscale and commercialise ideas, using existing science, engineering, and technology to produce practical, affordable lifestyle solutions for the average American.
Edison developed a system of electric-power generation and distribution to homes, businesses, and factories, while Ford sponsored the development of the assembly line technique for mass production of automobiles. Had it not been for these two great minds, the average Joe might very well still be sitting in the dimness of the pre-industrial night, and using a horse and carriage to get around.
In 1923, a decade after introducing the first moving assembly line to an auto manufacturing plant in America, the Ford company set up a miniature assembly line in a disused wool storage shed in Port Elizabeth, and local production of the Model T began in earnest.
Fast forward almost 100 years, and the South African auto industry is now the largest manufacturing sub-sector, contributing just over 7% to the country's gross domestic product. The value chain is primarily driven by seven major vehicle manufacturers, one of which is the Ford Motor Company of Southern Africa (FMCSA).
Ford produces vehicles for distribution to the domestic market through the company's network of 133 dealerships around South Africa, Namibia, Botswana and Swaziland, as well as for export to 148 markets globally. The company directly employs over 4 000 people in SA, and supports around 50 000 indirect jobs through its extensive supplier base.
Ford has an inland vehicle assembly plant in Silverton, Pretoria (established in 1961) and a coastal engine plant in Struandale, Port Elizabeth (established in 1964). Over the past two years, an injection of almost R6.5-billion by Ford has enabled major upgrades to both South African plants. These new state-of-the-art facilities align with Ford's global manufacturing processes and ensure that the South African operation is able to respond to future market demands.
The Silverton Assembly Plant, which currently produces Ranger bakkies and Everest sports utility vehicles, has an annual plant capacity for over 124 000 units on two shifts and has produced more than half a million Rangers and over 12 000 Everests to date. Soon the world's first Ranger Raptor — Ford's ultimate high-performance off-roader — will be added to the assembly line, alongside the New Ranger and New Everest, all due for launch in SA in the first half of 2019.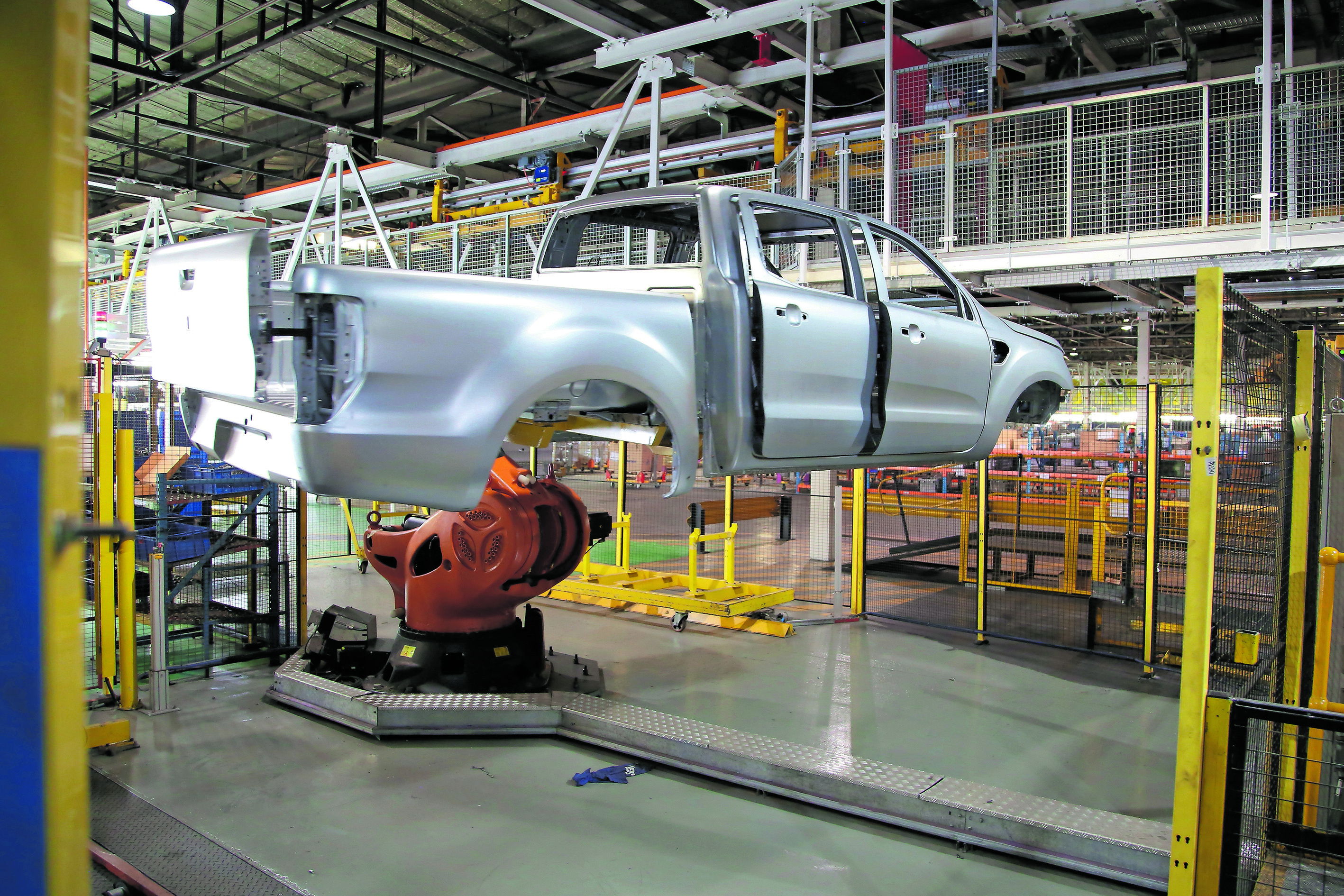 The award-winning Struandale Engine Plant has an annual plant capacity for over 130 000 fully assembled Duratorq TDCi engines and over 280 000 machined component sets, and has produced more than 3.3-million engines to date.
In 2017, Ford sold around 71 000 vehicles in South Africa for an overall market share of 12.8%, exported almost 60 000 vehicles, and produced approximately 115 000 engines and 254 000 machined component sets.
Innovation and the application of new technology continue to be hallmarks of the Ford brand. Cutting-edge tools are used to continuously improve the already remarkable efficiency of the automaker's manufacturing facilities.
But for Ford it's always been about more than just the assembly or bottom line.
Henry Ford once said, "A business that makes nothing but money is a poor business", and his vision of "people serving people" is an integral part of the company's DNA. Good corporate citizenship forms a significant part of Ford's legacy. And contributing to sustainable development for all stakeholders is an important part of the company's vision for the future.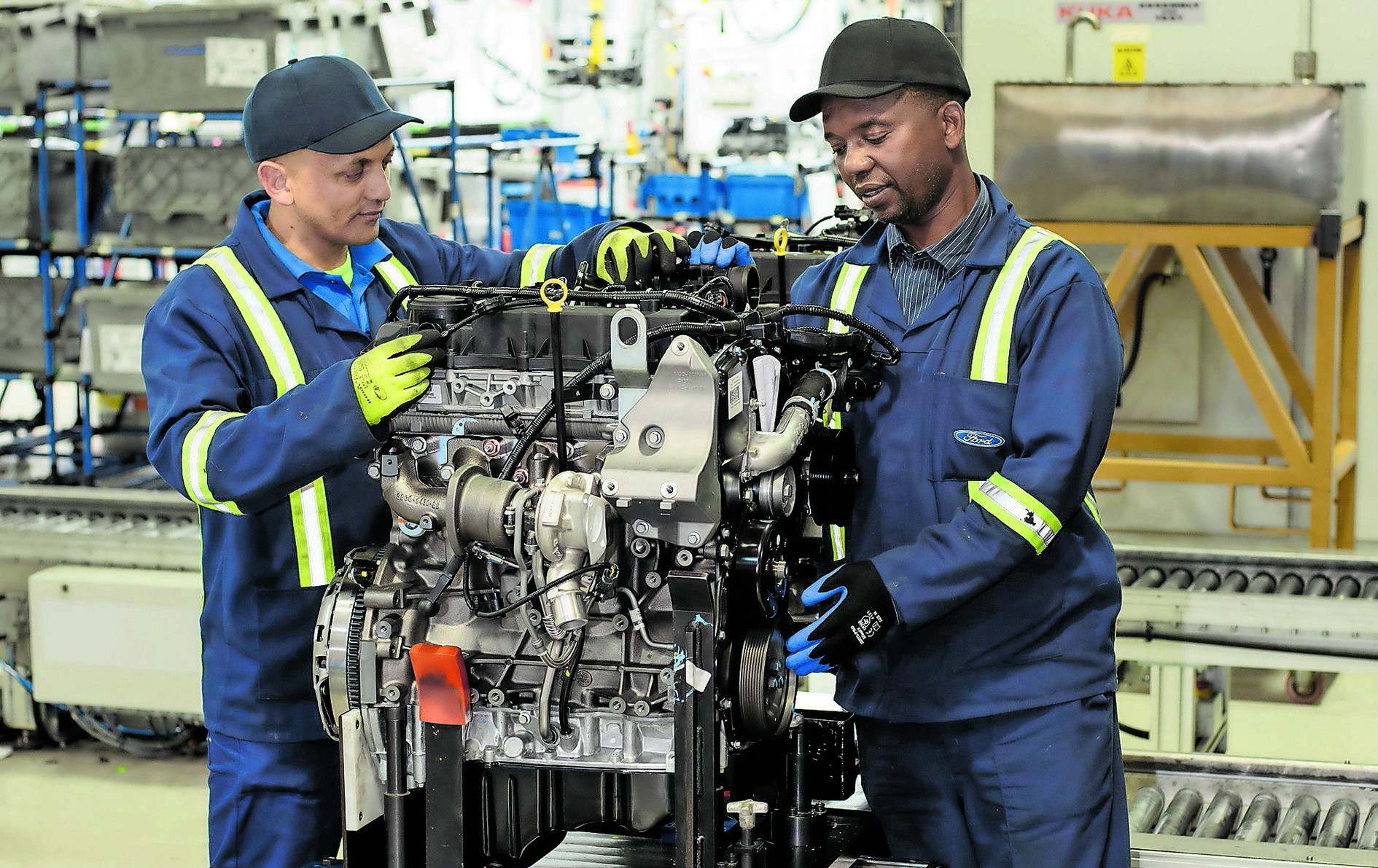 There's real heart behind the blue oval, and it beats in the hearts of all Ford employees, regardless of where in the world they are.
Earlier in 2018 Ford emerged victorious at the inaugural Africa Employee Engagement Awards, which honour companies and organisations that place their employees at the core of workplace strategy. Ford won the Diversity and Inclusion Award for the successful implementation of its People with Disabilities (PWD) programme. The award acknowledges the extensive efforts that Ford has made to ensure that its workplace presents fair and equitable opportunities to everyone, especially people living with disabilities ,who have been incorporated into the business environment to contribute to society and the economy.
Investment in its employees, even before they start their work life, remains a priority for Ford. Every year Ford sponsors top final year students to complete their academic qualifications. Those who complete their studies are considered for Ford's Graduate Trainee Program, which offers invaluable practical experience in the workplace. Many of those who complete the Graduate Trainee Programme successfully apply for permanent posts at Ford.
The Ford Fund – the company's philanthropic arm – supports a myriad of CSR initiatives including: Ford's Driving Skills for Life programme, the Ford Resource and Engagement Centre, Ford's College Community Challenge in partnership with Enactus, Ford's Blue Village housing project, and Ford's Global Caring Month employee volunteer programme. For the fund it's about so much more than just writing cheques or donating vehicles.
The Ford Wildlife Foundation (FWF) supports environmental education, research, and conservation projects. Funded by FMCSA and supported by its nationwide network of Ford dealers, FWF has invested almost R40-million to support more than 170 projects to date.
From its humble beginnings in a woolshed, Ford has come a long way in South Africa. Ford's ongoing investment in the country and its people underpins the level of confidence the company has for the future of the local auto industry, and reaffirms its commitment to making a difference in SA.
About Ford Motor Company
Ford Motor Company is a global company based in Dearborn, Michigan, US. The company designs, manufactures, markets and services a full line of Ford cars, trucks, SUVs, electrified vehicles and Lincoln luxury vehicles, provides financial services through Ford Motor Credit Company and is pursuing leadership positions in electrification, autonomous vehicles and mobility solutions. Ford employs over 200 000 people worldwide.
For more information regarding Ford, its products and Ford Motor Credit Company, please visit www.corporate.ford.com or www.quickpic.co.za follow us at www.facebook.com/FordSouthAfrica, www.twitter.com/FordSouthAfrica, www.instagram.com/FordSouthAfrica or www.youtube.com/FordSouthAfrica